We got off at Shimbashi station to visit Suegen (末げん) and eat their signature food "Kama Teishoku".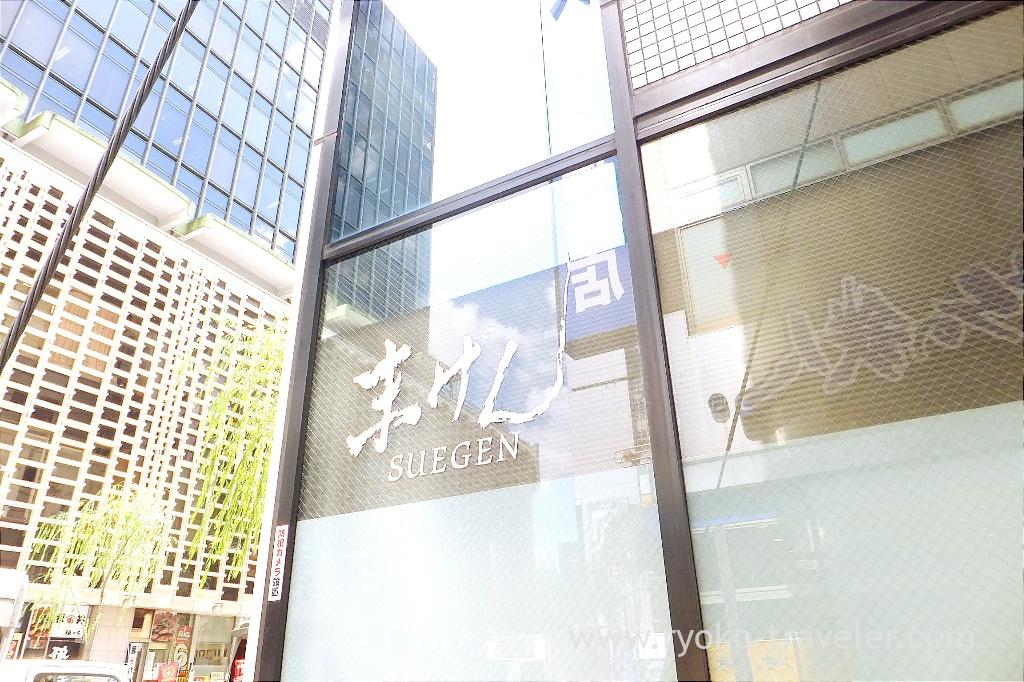 Suegen is a traditional Japanese fine dining that serve chickens mainly and they have long history. Though now they are in the new building, they have started their business in 1909.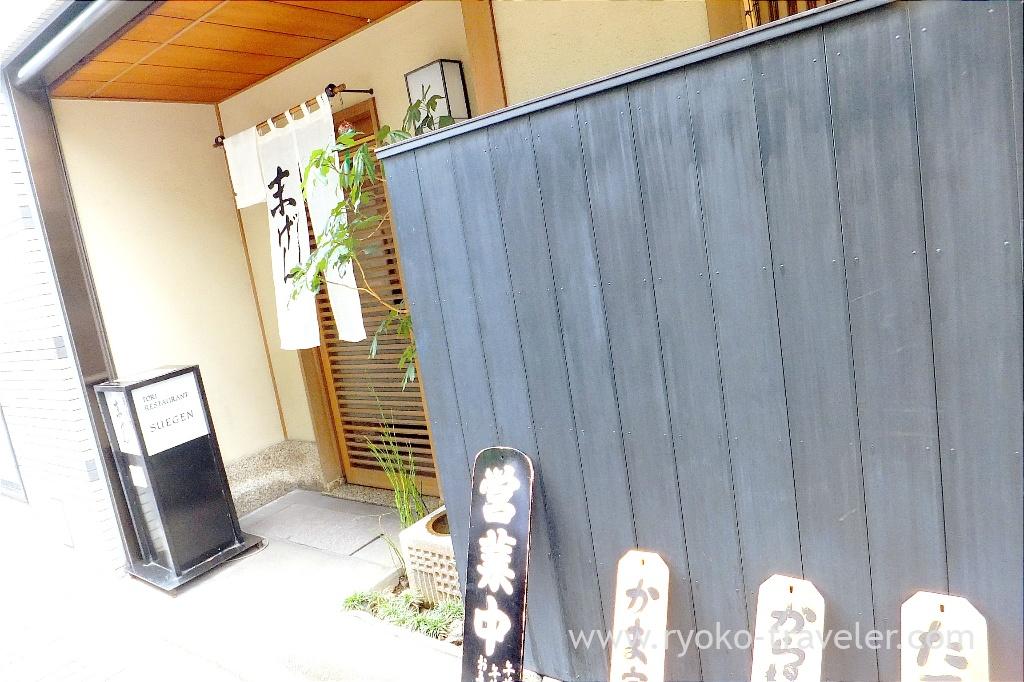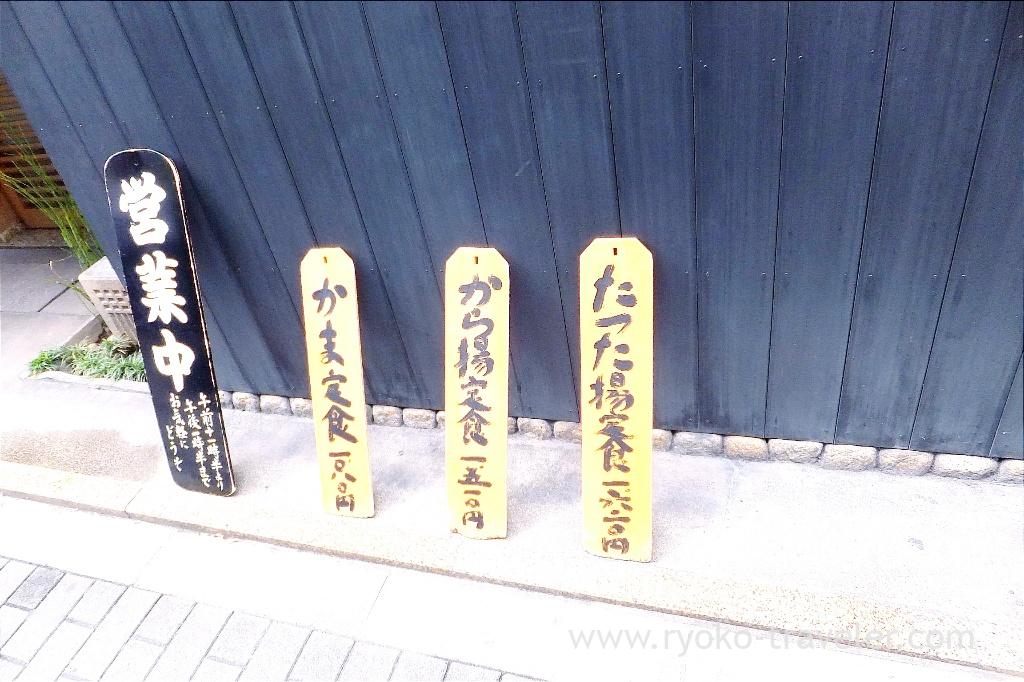 They are well-known as the restaurant where Yukio Mishima (novelist) had last dinner before committing ritual suicide by seppuku.
Lunch menu
Suegen's dinner is pricy, but their lunchtime is inexpensive. They have three lunch sets. Kama set (かま定食), Tatsuta-age (たつた揚げ定食) set and karaage set (から揚げ定食).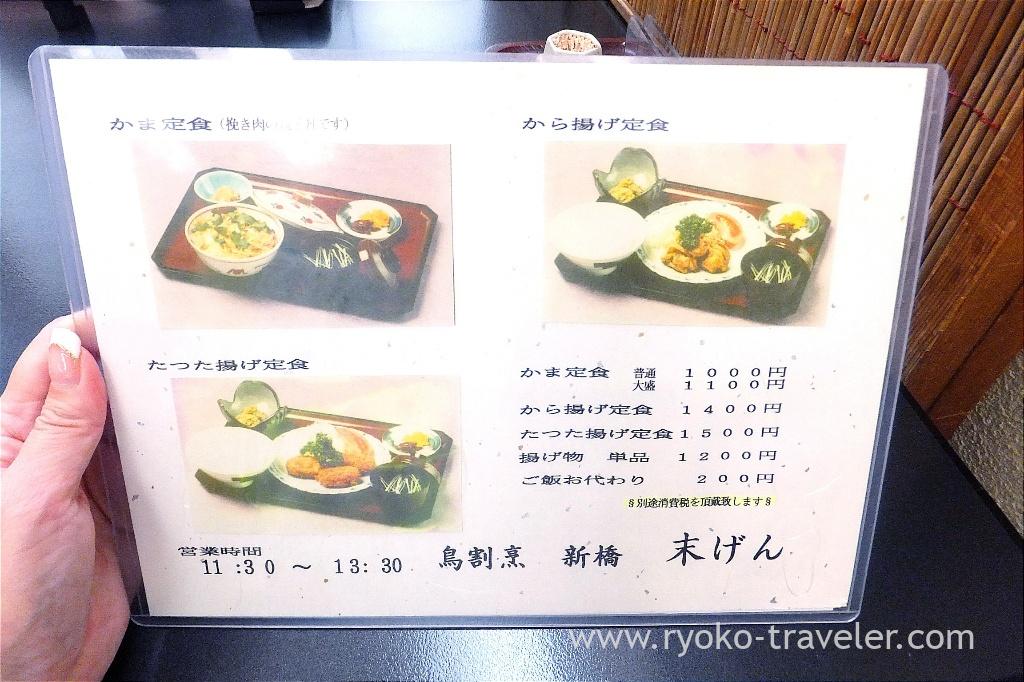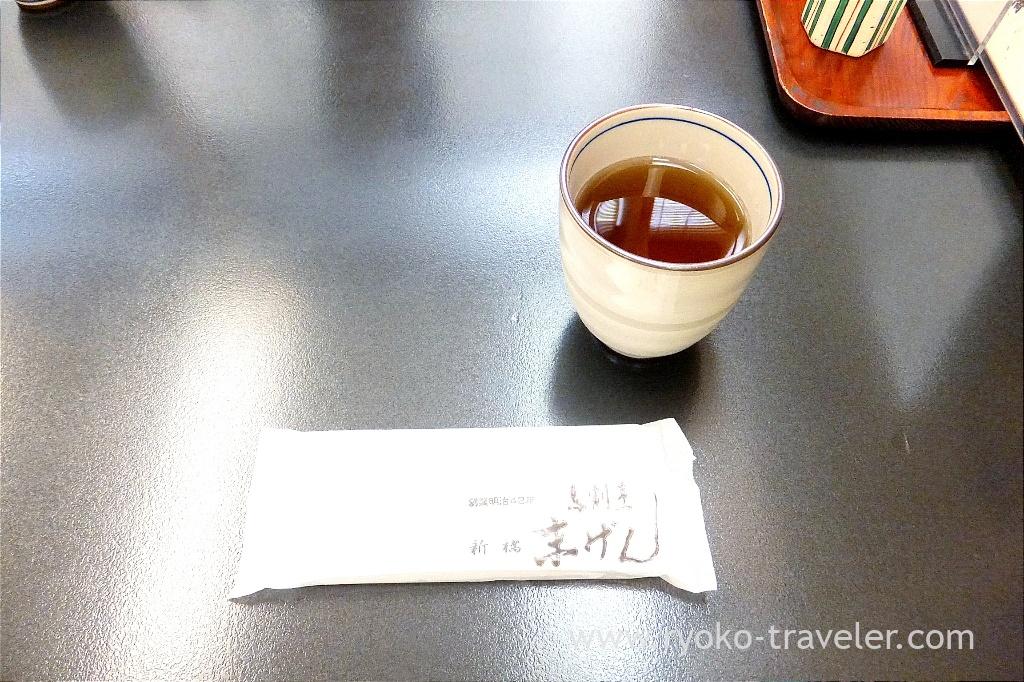 Yummy foods that we had
Kama set
I chose their signature food. Kama set (かま定食, Large portion 1100 yen).
Every lunch set have soup, pickles and small dish.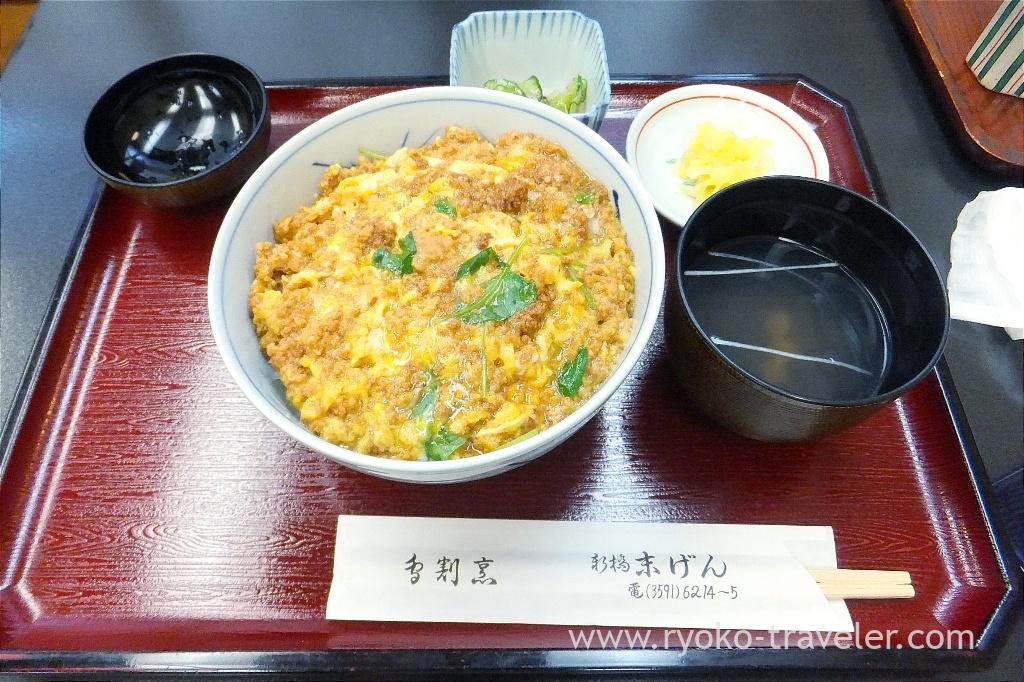 You may think "What is KAMA ?". Me, too. "KAMA" is oyakodon for them. But this was the first time to see such an appearance.
I remember Oyakodon is chicken meat and beaten egg on the bowl of rice. But Suegen use minced chicken (Jiyodori chicken, shamo chicken and duck). The sauce was rather sweet and had strong tastes. There's no pepper on each tables, but if you ask, staffs serve you pepper for it.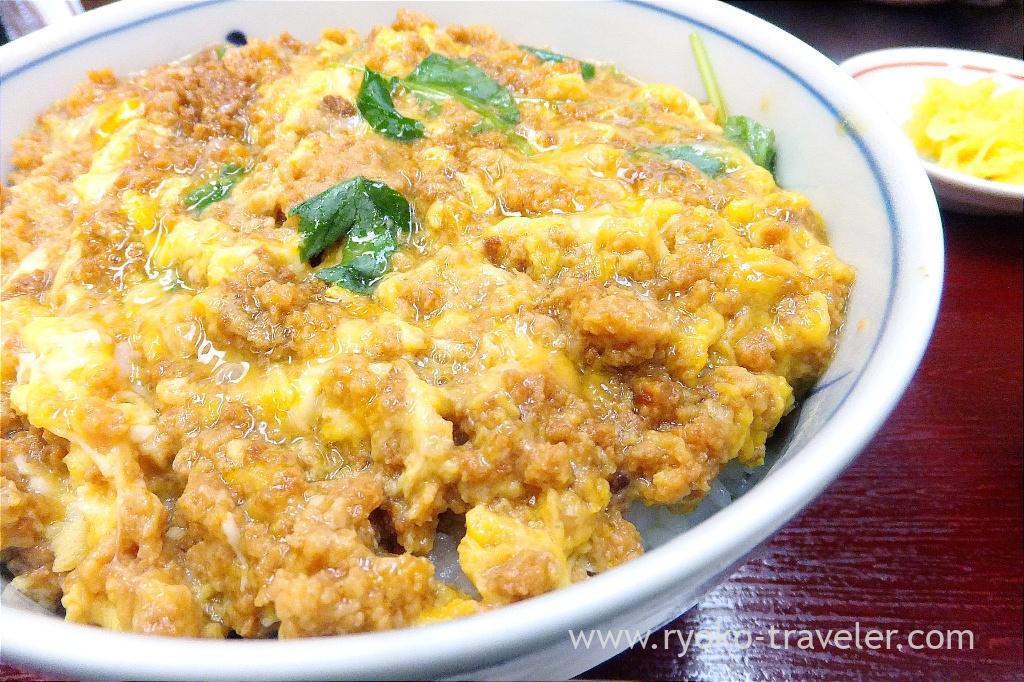 Tatsuta-age set
Also their tatsuta-age is novel. Tatsuta-age set(たつた揚げ定食, 1500 yen).
Speaking of tatsuta age, I remember what like karaage. But…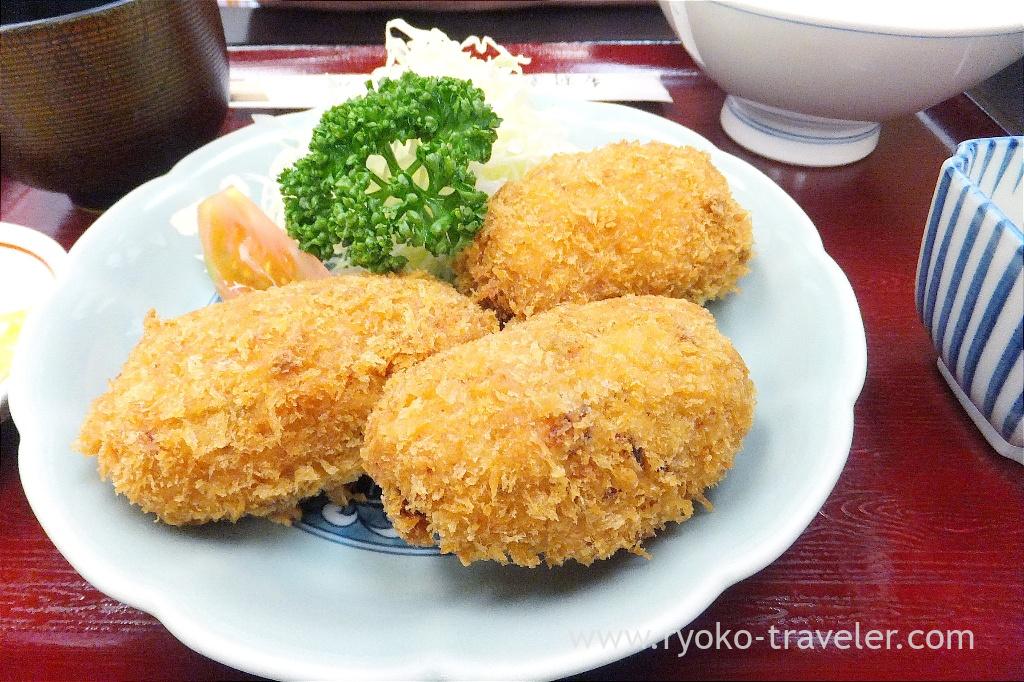 It's like minced meat croquette ! It have green onion. Its texture was good. It was seasoned lightly, and Worcester sauce was served with it. Probably many people think tatsuta-age is more fatty than oyakodon, but at this shop, it's not. Opposite.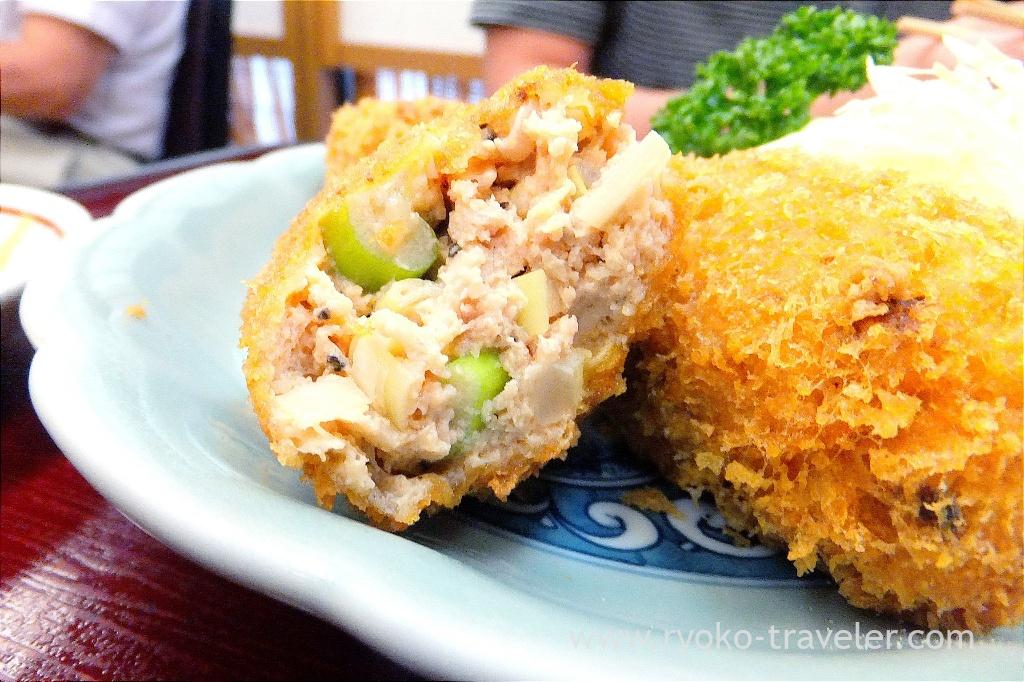 Name in English / Suegen
Name in Japanese / 末げん
Address / 1F S-Plaza Yayoi bldg, 2-15-7, Shimbashi, Minato-ku, Tokyo
Phone / 03-3591-6214

Open / 11:30 a.m. – 1:30 p.m., 5 p.m. – 10 p.m.
Closed / Sundays and another national holidays

Reservation / Available for dinner time only (
Hot pepper)
Credit card / Available