Soup Curry Suage is very popular soup curry restaurant in Sapporo. And their branch was open in Tokyo. So, I visited a branch in Marunouchi Brick Square.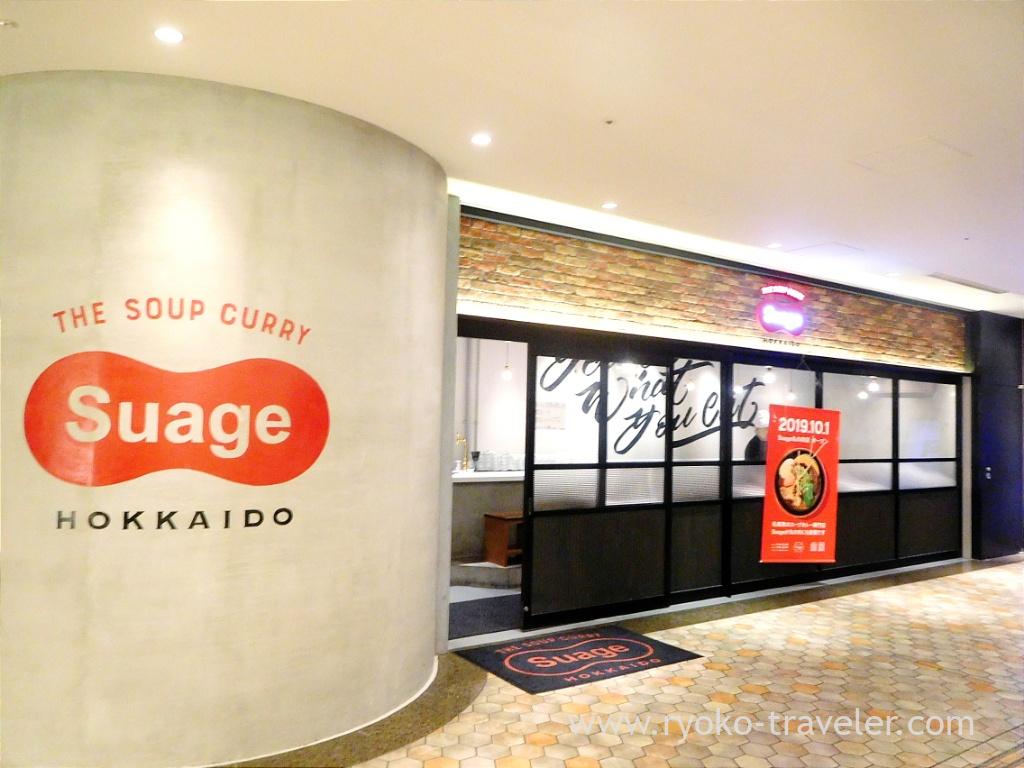 Their interior is based on white and brown. It's small restaurant. They don't have much seats. The sentence written on the wall in front of the counter seats is attracting.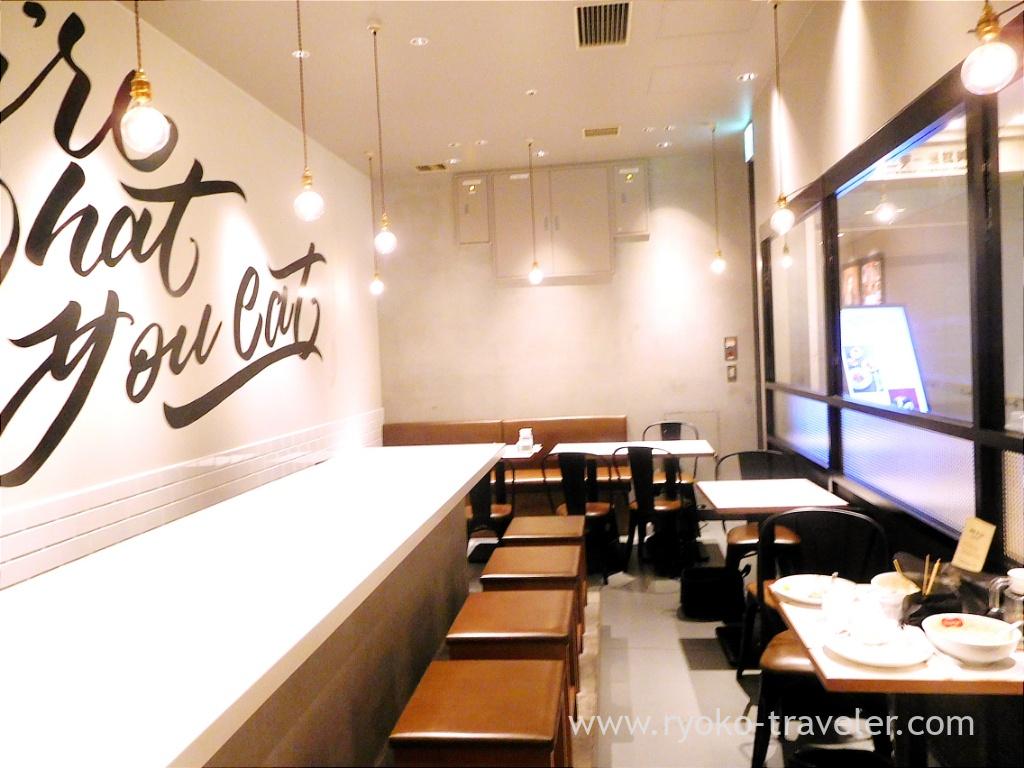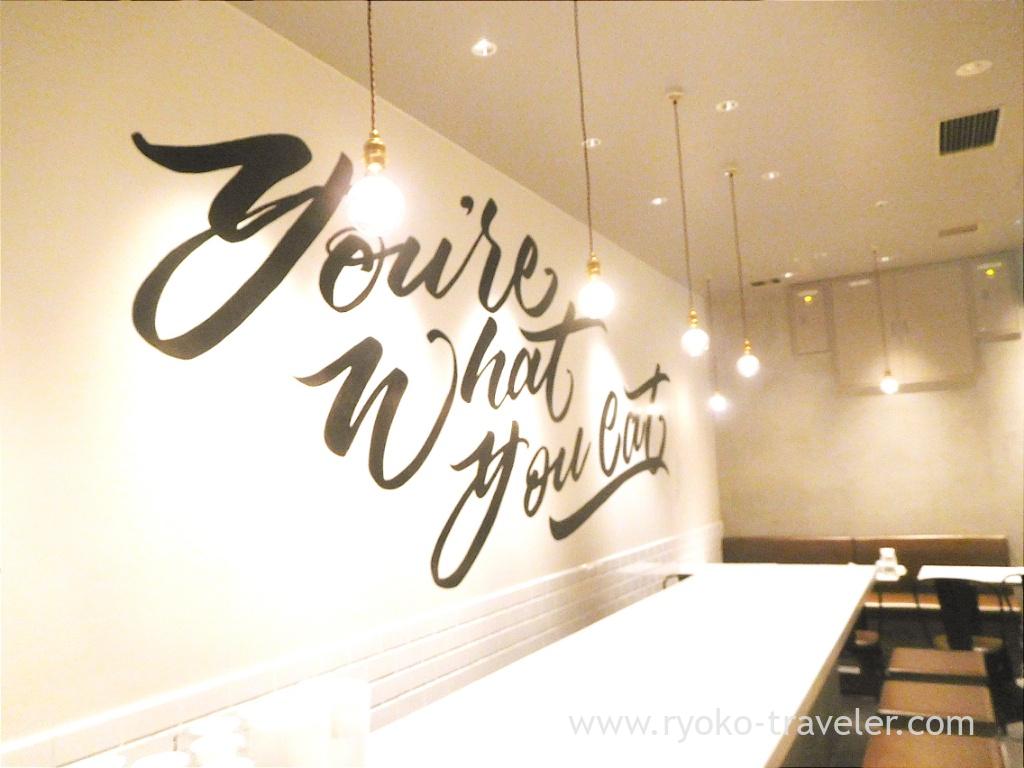 Menu of soup curries. 8 species. Suage Special is limited one. The way of order is… at first, we choose one from the menu.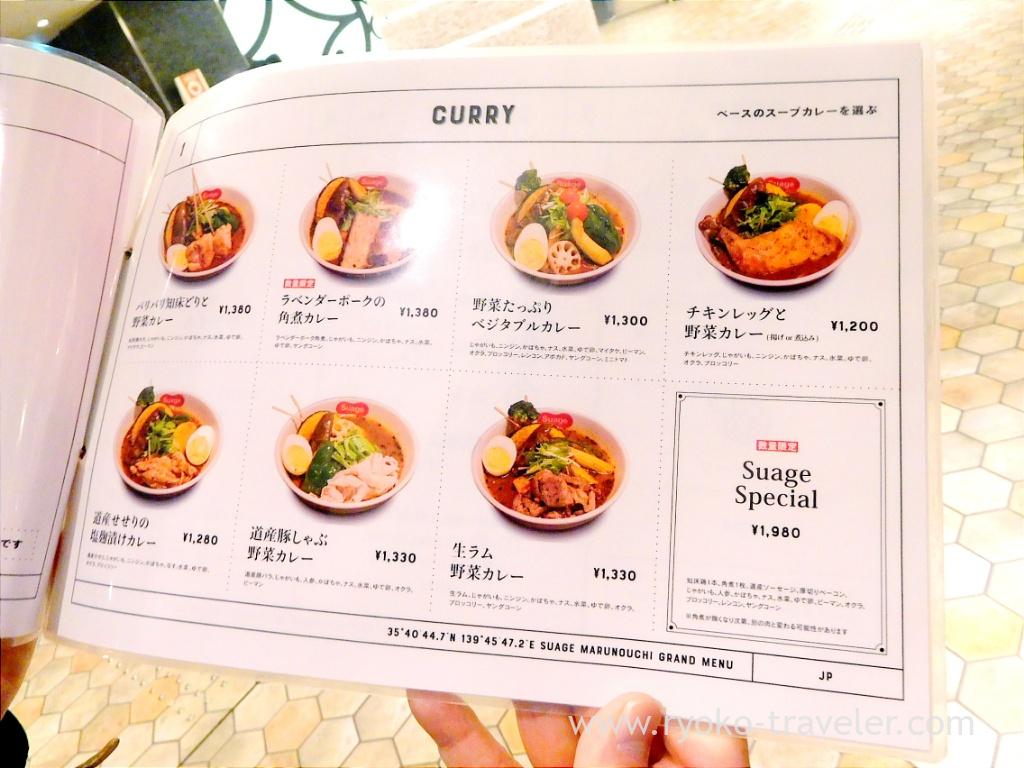 And then we choose base soup from suage soup and shrimp soup (+150 yen). And decide the level of spiciness from 6 levels. 4 is their recommends. It's enough spicy. And choose the amount of rice.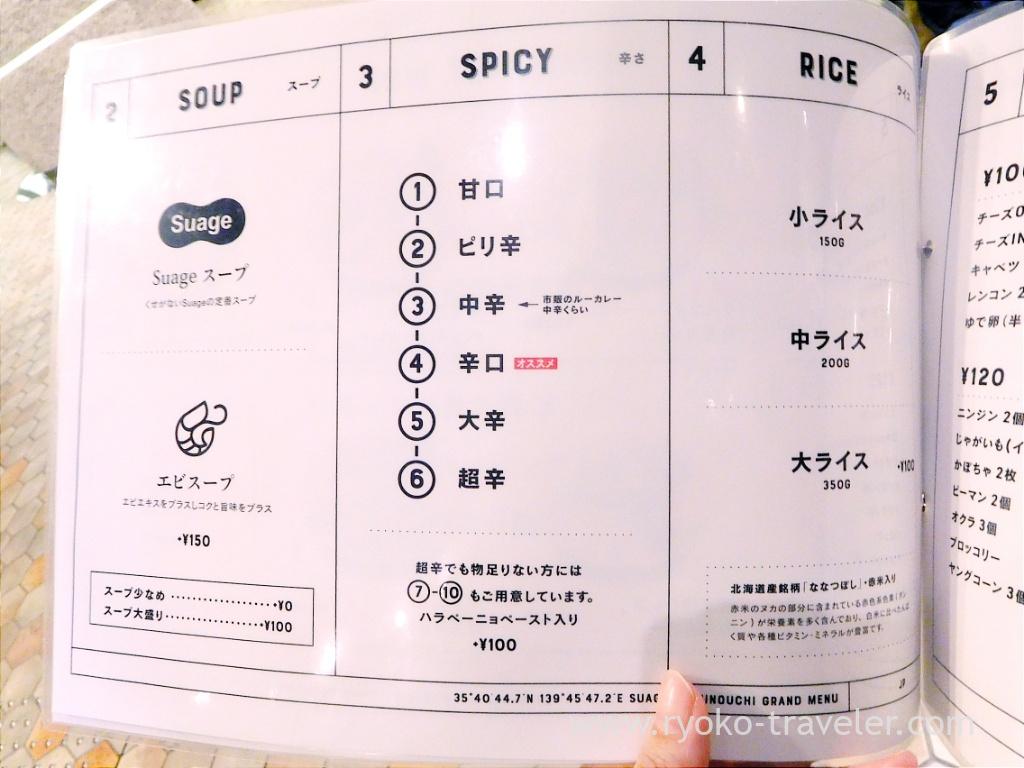 And last, we decide to add toppings.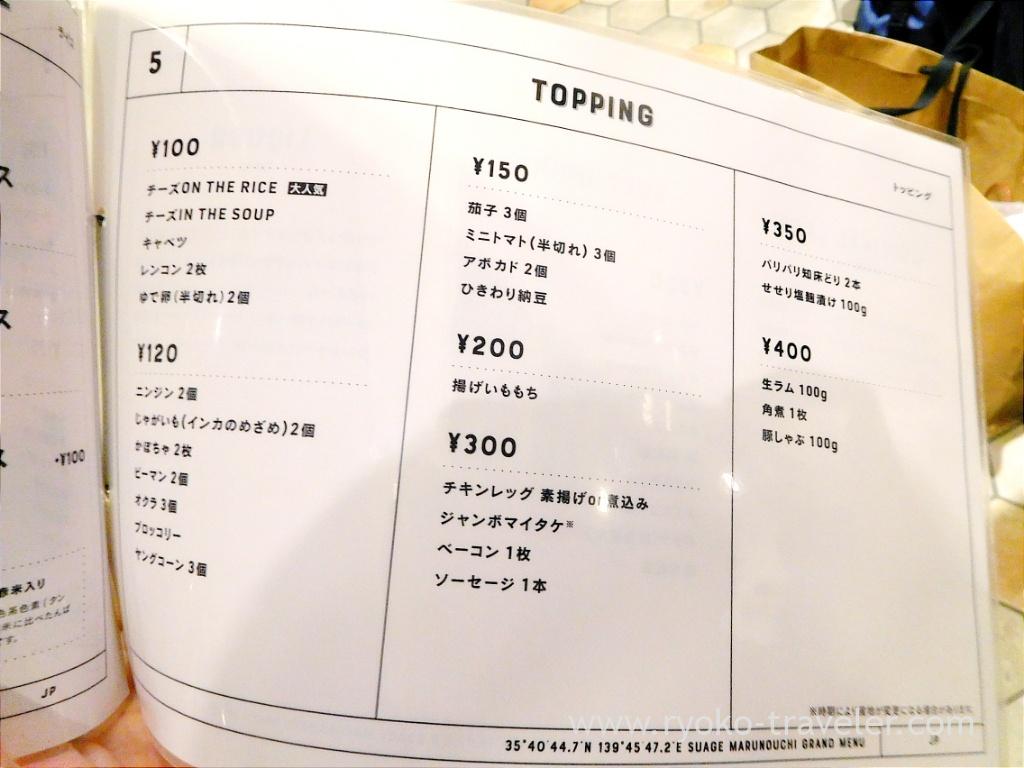 Drinks. They have Sapporo Classic. Suage's soup curry and Sapporo Classic make here is Sapporo !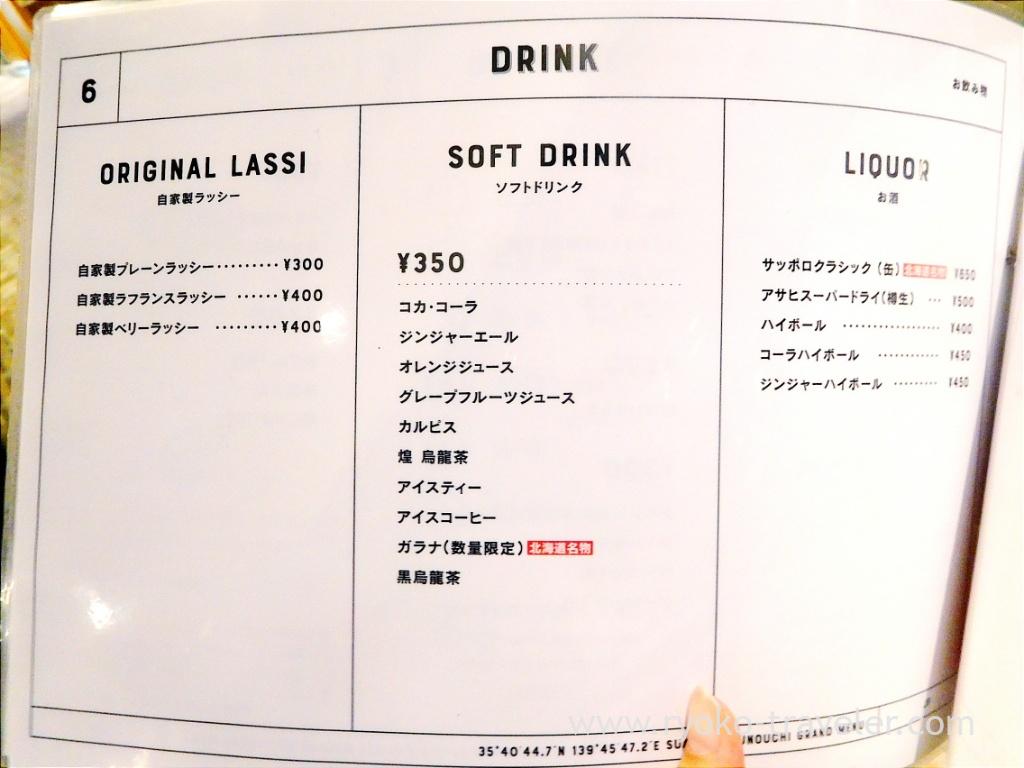 I ordered Fresh lamb meat and vegetables curry. Suage soup, and level 5 of spiciness. And rice is normal amount. Lamb emat, deep fried vegetables (pumpkin, eggplant, young corn, broccoli, potato, carrot, green pepper, maitake mushrooms), egg, and mizuna.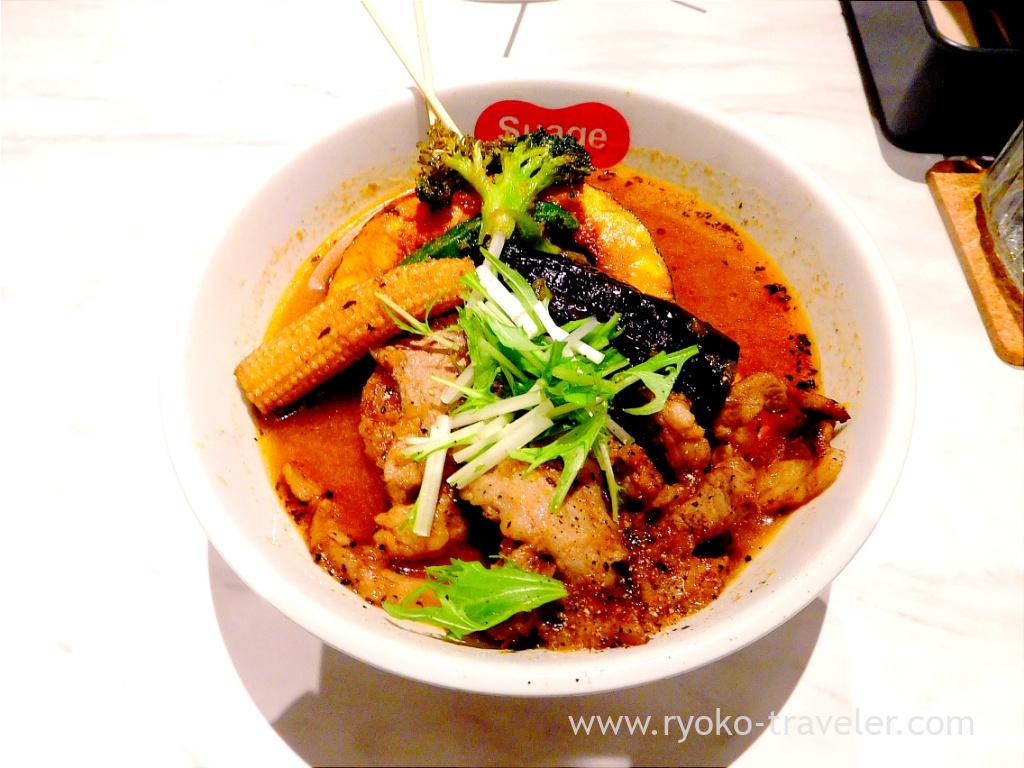 I added cheese (+100 yen) on the rice. The rice was Nanatsuboshi produced in Hokkaido with red rice. Though I used lemon, I think I don't need it.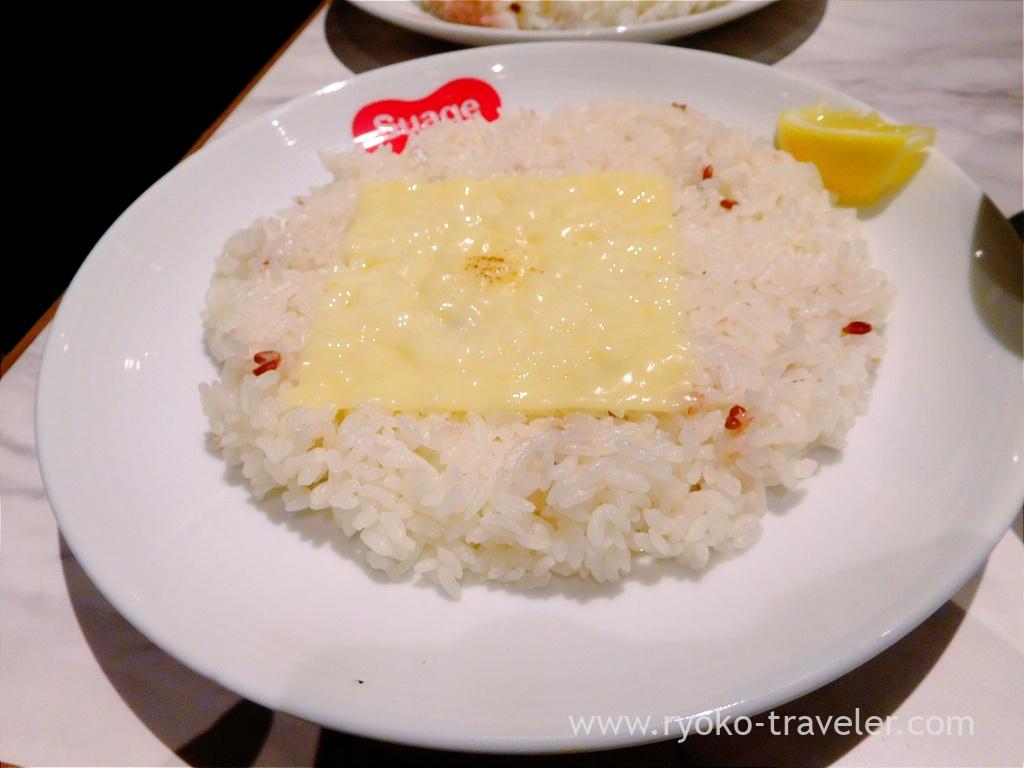 The soup curry went with the firmer rice. I think level 6 of spiciness is good for me.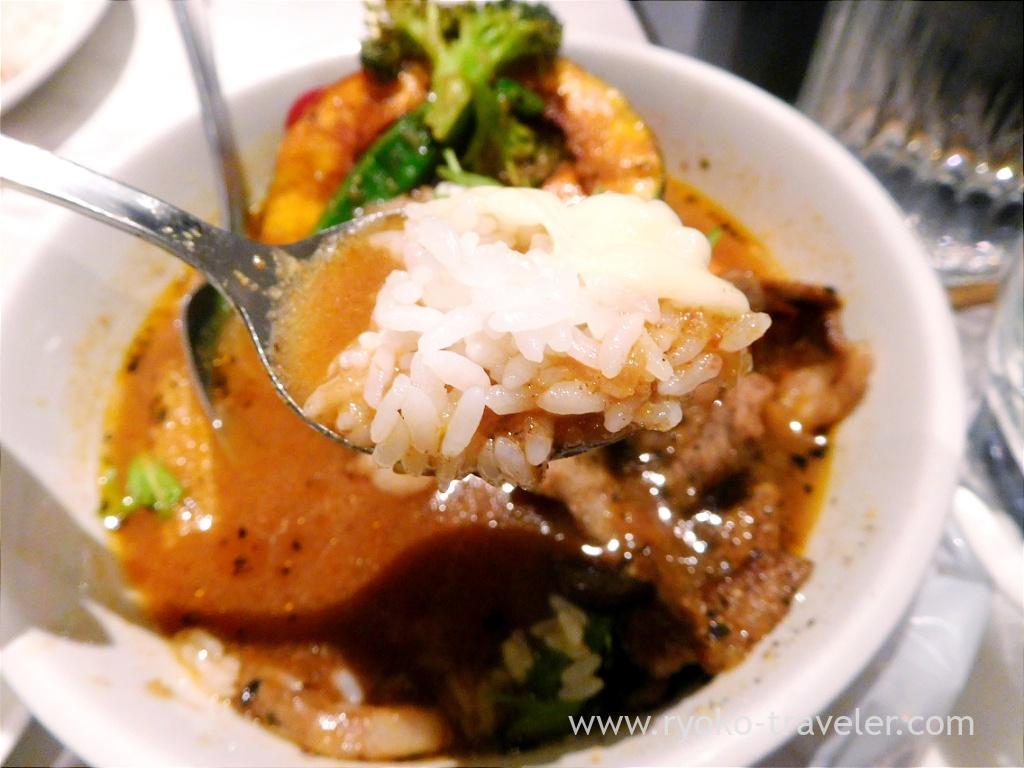 It have much lamb meat. Good.
This is Suage Special. Shiretoko-dori chicken, simmered pork, sausage produced in Hokkaido, thick bacons. So much meats. Of course, it have much vegetables, too. Green pepper, carrot, okra, potato, pumpkin, eggplant, broccoli, lotus root and young corn). And boiled egg, mizuna.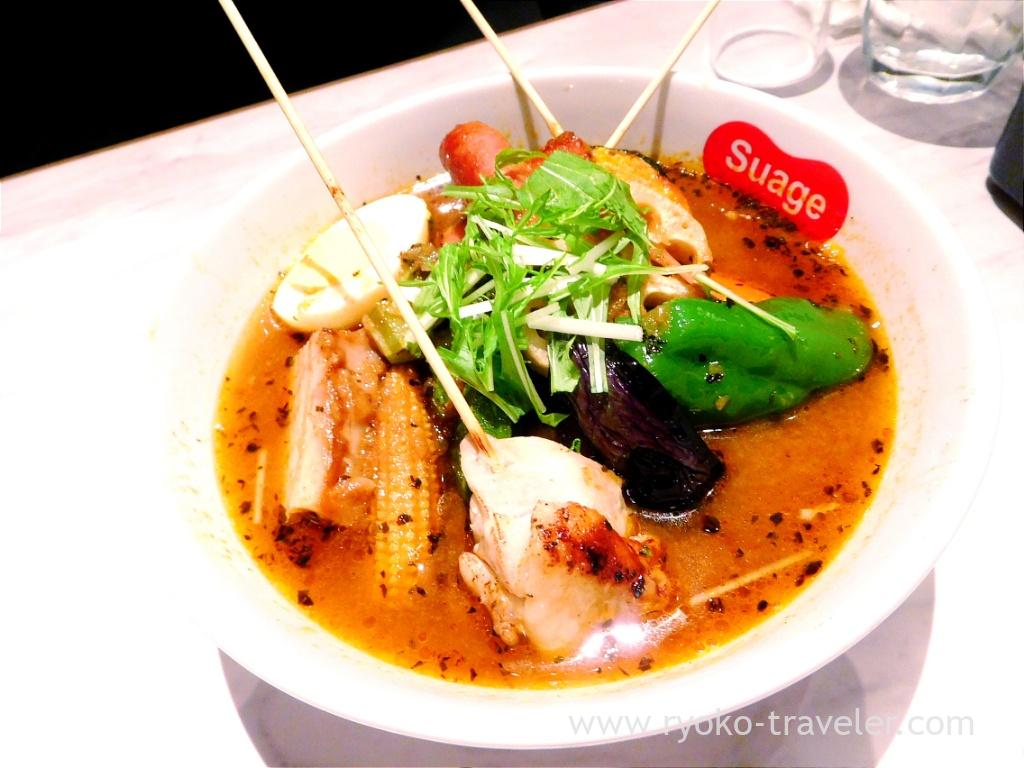 I'm really glad that we can enjoy their curry in Tokyo ! And another they have Shibuya, Kichijoji and Ikebukuro branch !

About

Name Suage Marunouchi (Suage 丸の内店)
Open Lunch, Dinner
Credit card Available
Reservation Unavailable
URL Website, Twitter, Instagram

Google Map