I felt like eating steak at lunchtime, and Steakhouse Chime (ステーキハウス チャイム) occurred me. They are located in 13-storied building. Konwa building have many offices and there are about 10 restaurants on the underground floor. Chime is there. Chime is over 50 years old. Long-established steakhouse. The chef grill steak at lunchtime, too.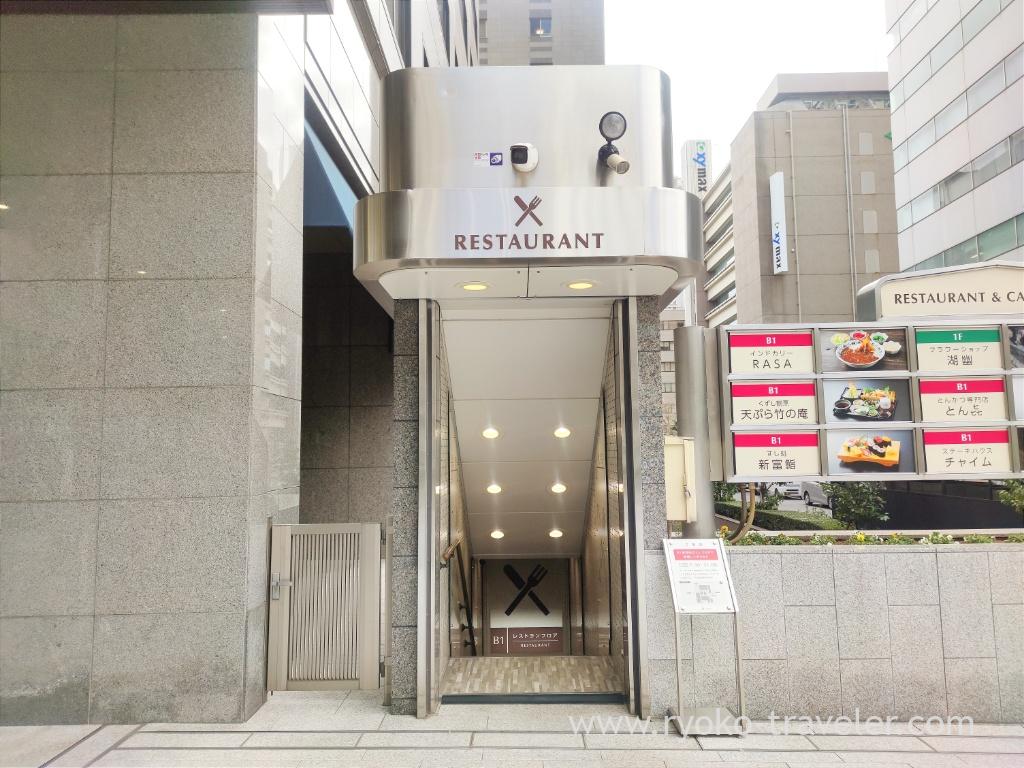 This red appearance is outstanding. It looks like cafe.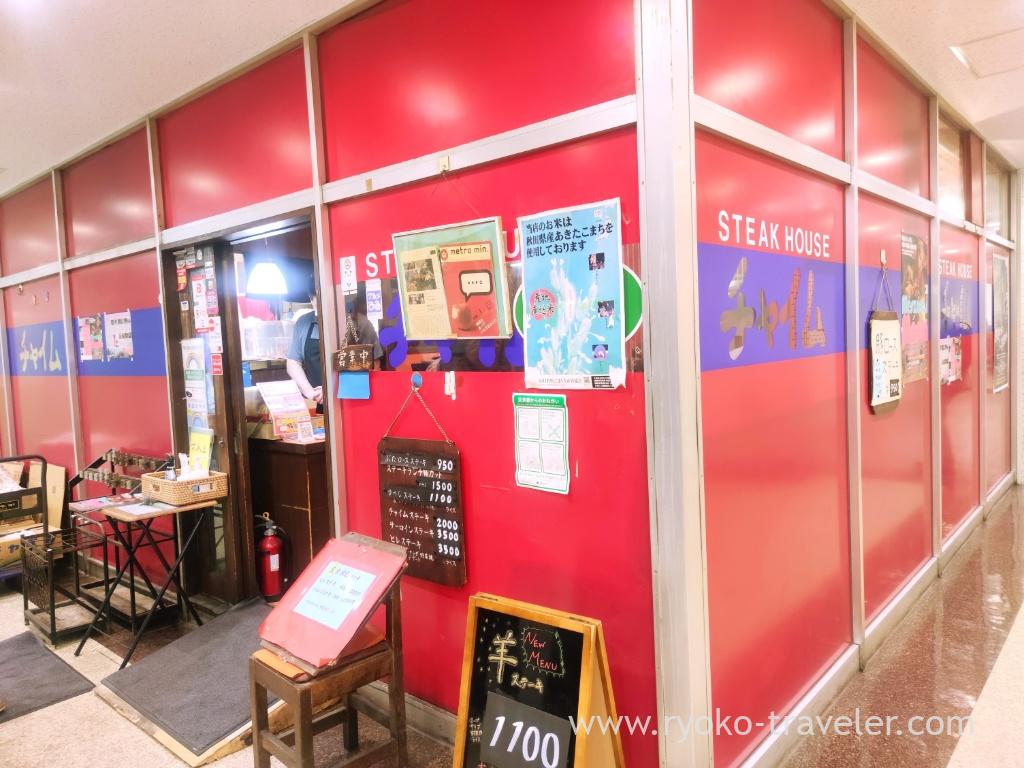 Inside the room is rather wide. But each table have grilling facility. So, they don't have much seats. Most steakhouse that grill in front of guests, counter seats is popular. But Chime don't have counter seats. And only one chef grill. So, the chef is so busy. And also he clean iron plate after guests leave. It's extremely inefficient. But this inefficient reminds me Showa period.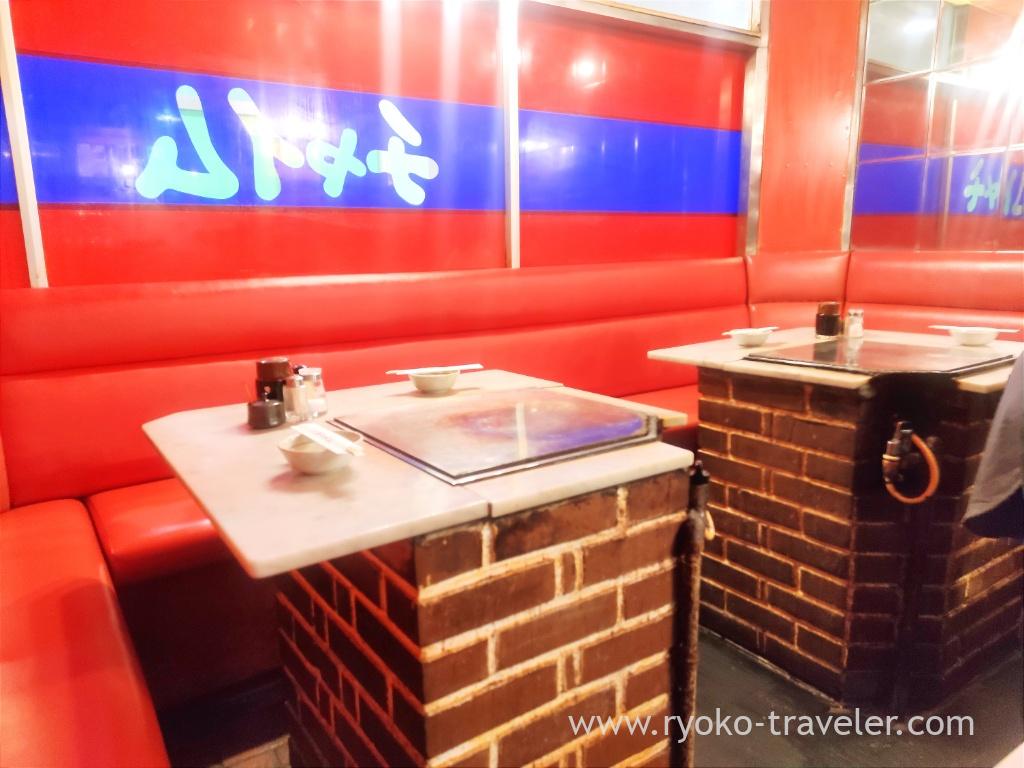 But he grill steak and vegetables neighborhood tables efficiency.
This is lunch menu. Not only beef but also they have pork and lamb. And they don't show on the menu, they accept large portion of meat. The most inexpensive steak is pork steak and it cost under 1000 yen ! Inexpensive !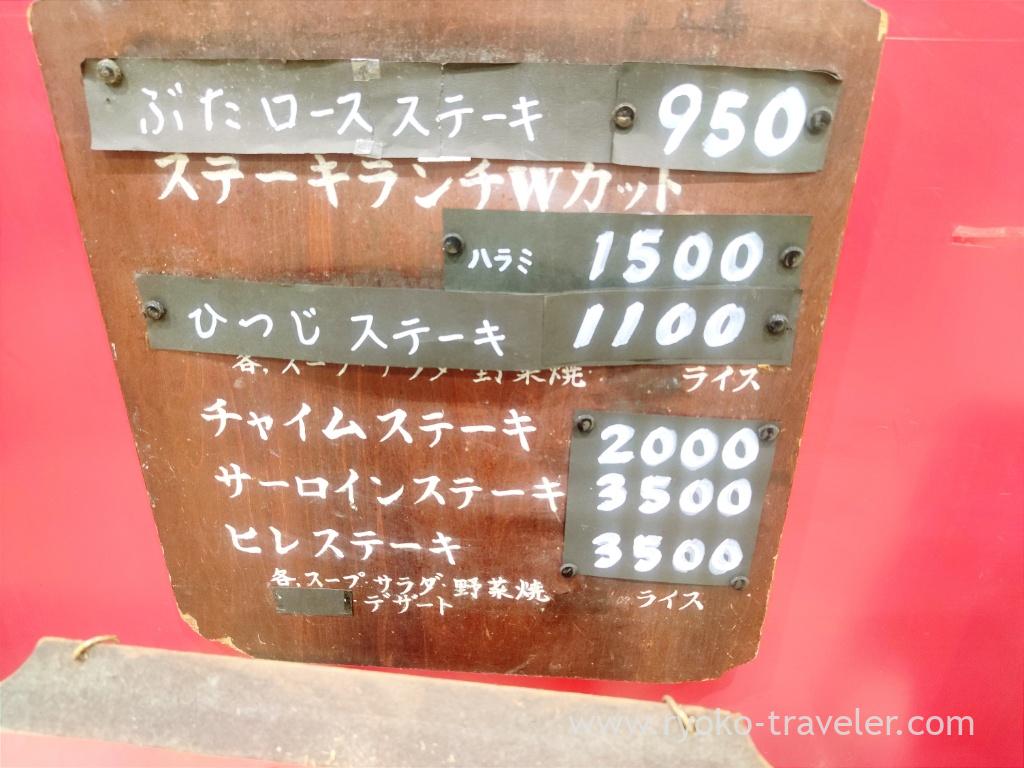 Limited menu.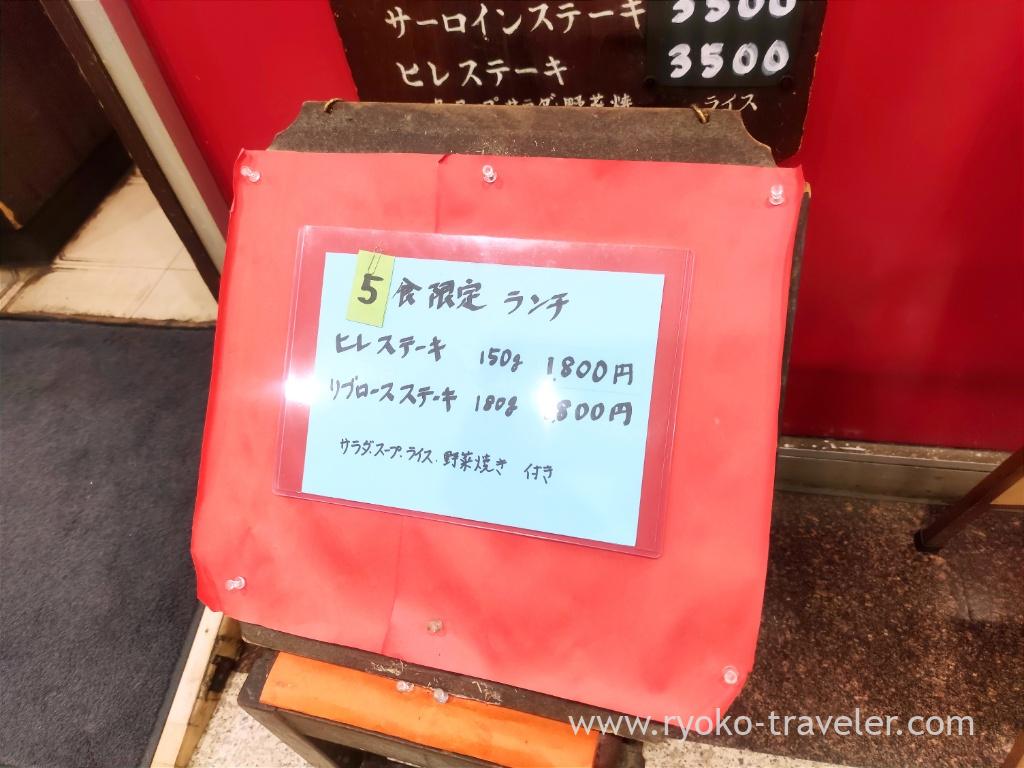 I wanted to eat beef skirt, so I ordered Steak lunch W cut. I don't know about the deprive of "W". Salad, rice, soup, bowl for sauce was prepared soon after I ordered. And the chef come while taking the photo and he said to me, "make sauce with soy sauce, vinegar and mustard and wait a bit" and he started to grill meat.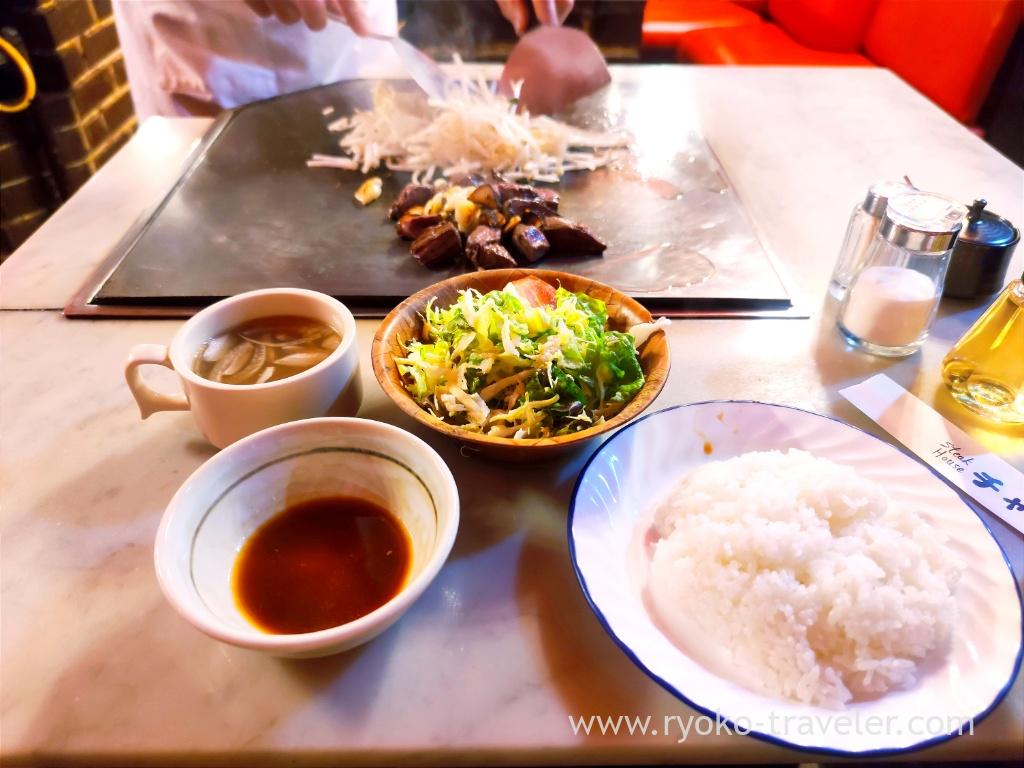 My eye glued to his work. Then he said "Complete. Please eat". The iron plate is dish. I picked meat and vegetables from the iron plate 🙂 It have 150g of beef skirt, garlic, soybean sprouts and leek. It's good. Delicious. At first it was grilled with medium rare. But the plate was so hot. So, foods are cooked while eating. So, I put many of meats on the bowl and put another meats on the vegetables. Overcooked meat is tough all the same.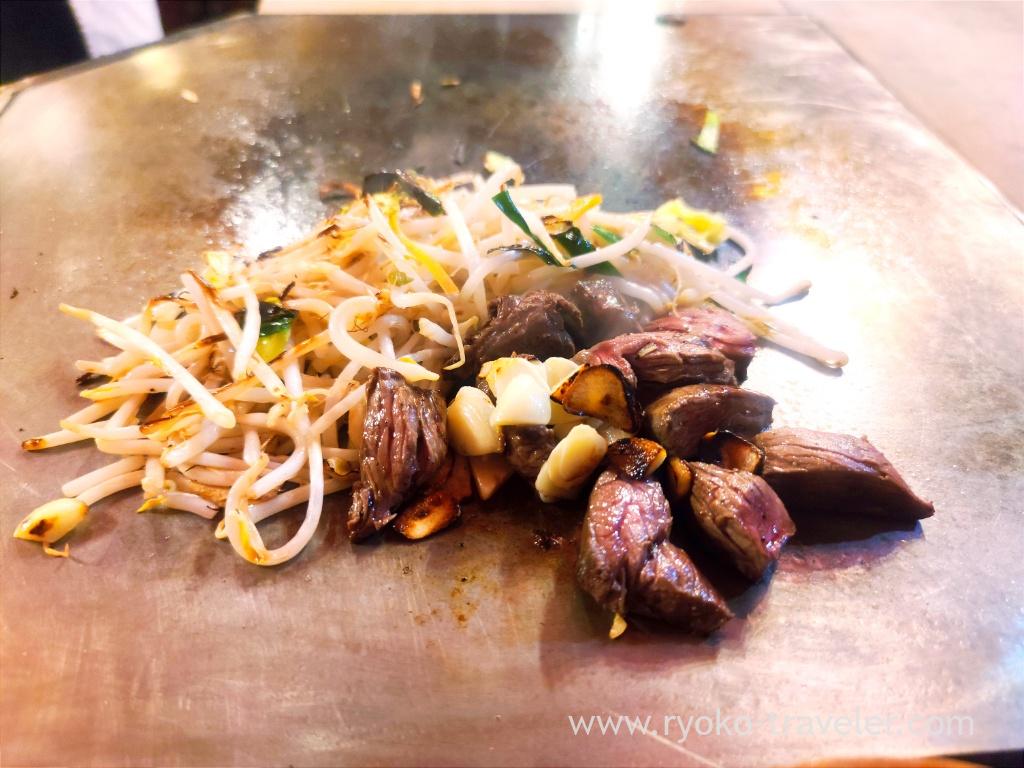 They are open on weekdays only. But when I want to eat steak at inexpensive price on weekdays, Chime is good choice.

About

Name Steakhouse Chime (ステーキハウス チャイム)
Open Lunch, Dinner
Reservation Available for dinner time only
Credit card Unavailable

Google Map