I visited Sensushi (鮮寿司) after enjoying the view of Goryokaku. They are located in the residential area and they have cozy atmosphere. Also they are close to Suginamicho station of Hakodate City Car. I visited there to eat Tokujo (特上寿司, 2500 yen) or Tokusen(特鮮寿司, 3000 yen) set having sea urchin and salmon roe. The chef worked by himself at lunchtime, so we can have good sushi at valuable price. So, Sensushi have high populartion !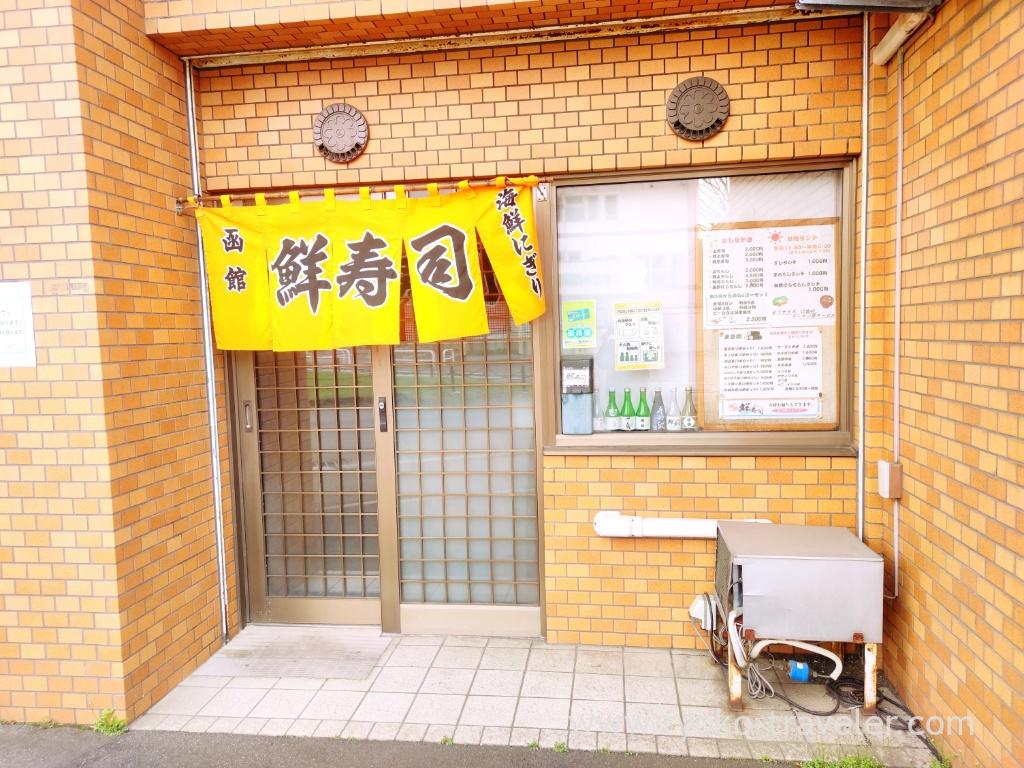 There's a counter table in the restaurant.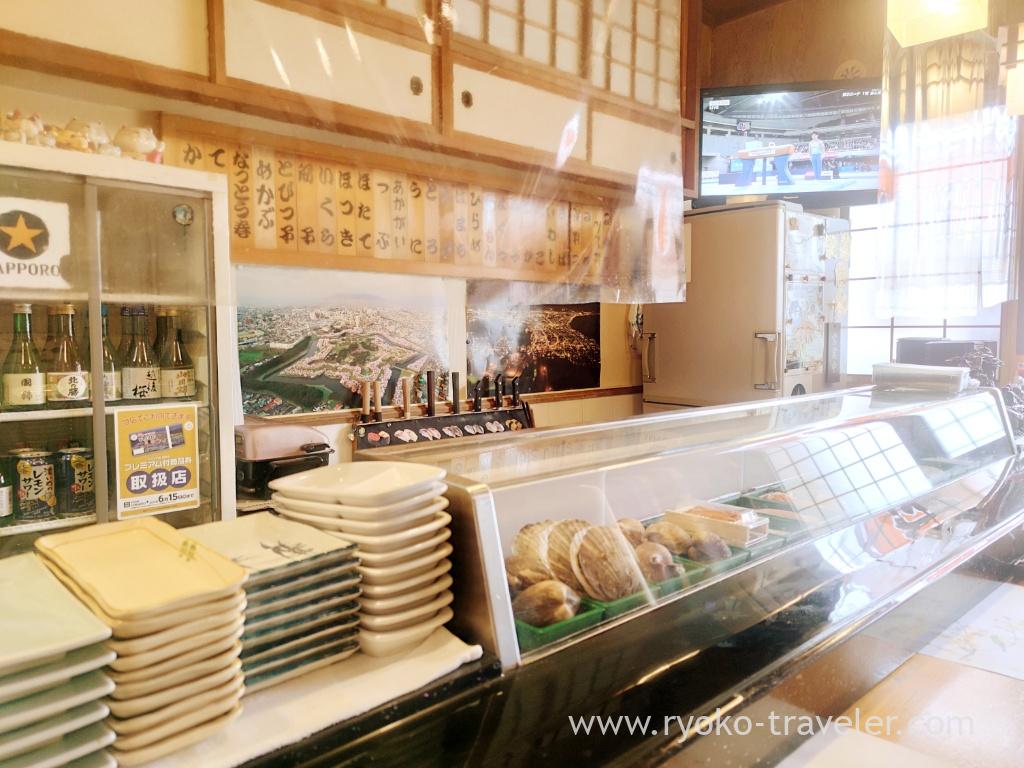 Also they have tatami seats.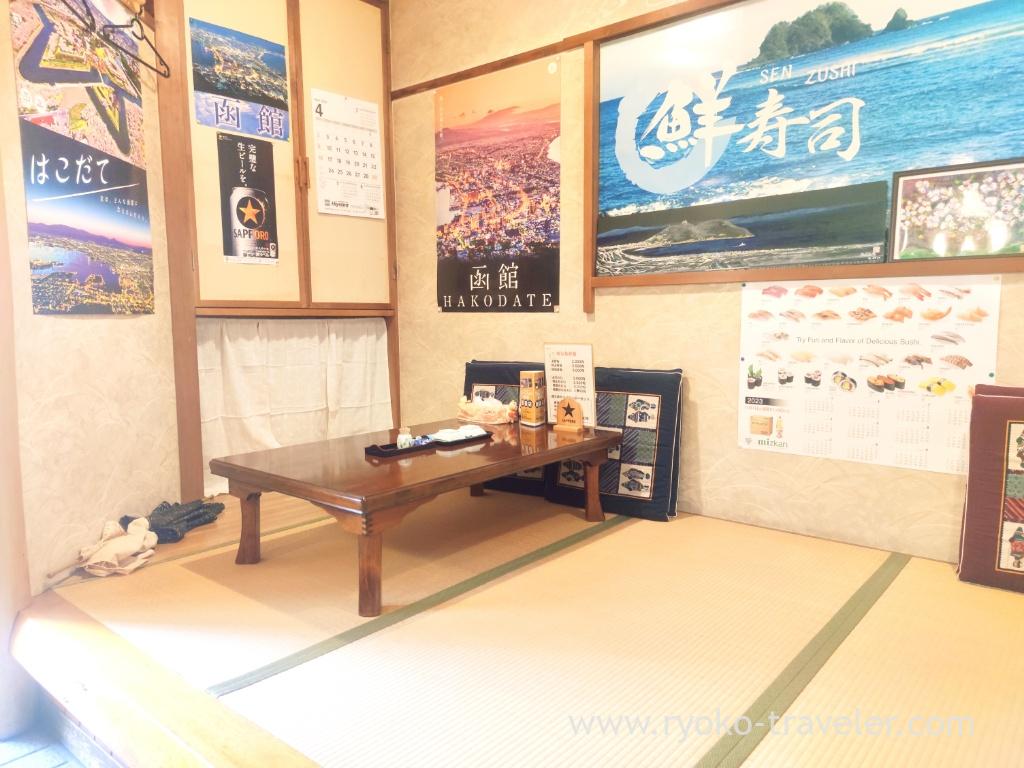 Menu. Of course, you can eat what you want from the refrigerator. But those are valuable. Sushi set have from 2000 yen. And they have Sundays' lunch set. When I visited there, it was Sunday.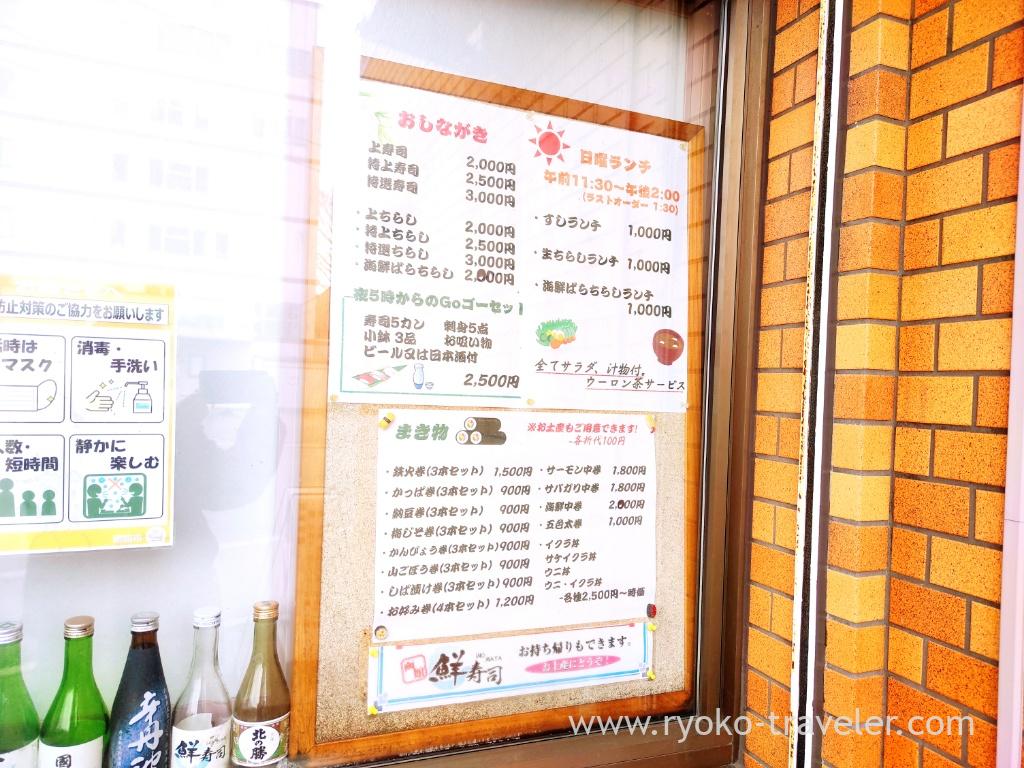 So, I ordered Sushi lunch set (すしランチ, 1000 yen) from Sundays' lunch menu. I thought it don't have sea urchin and salmon roe, so I intended to add last. I waited for a while with green tea, beer and oolong tea :p I ordered draft beer, and the green tea was served free of charge.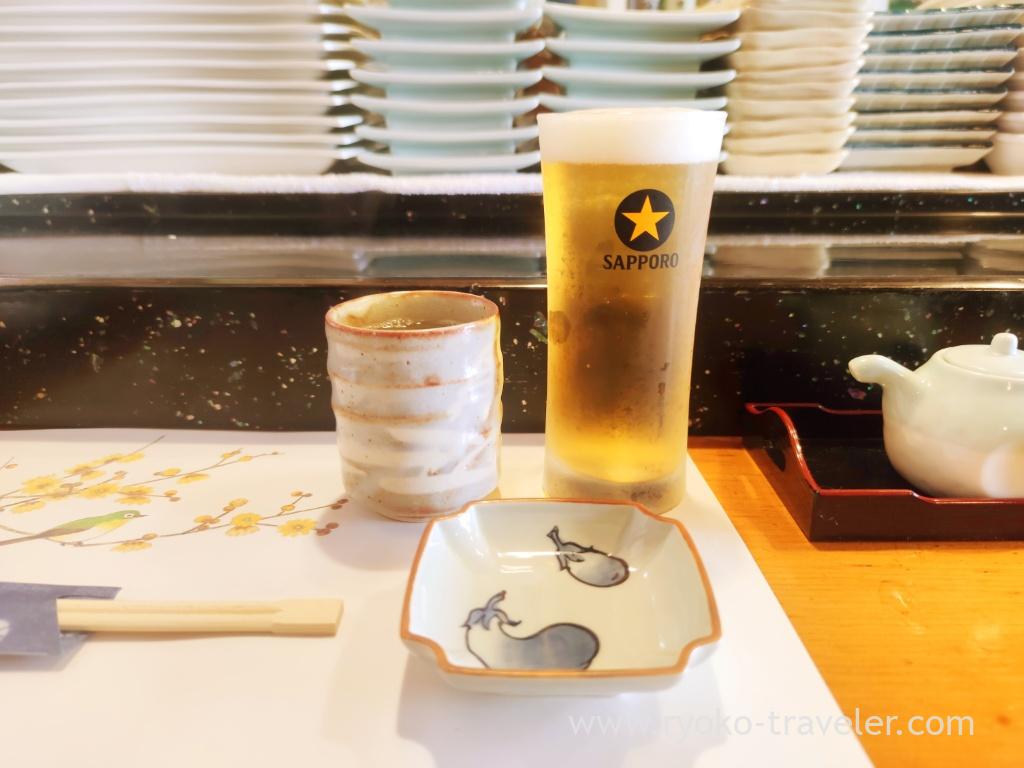 And the oolong tea is included in the set.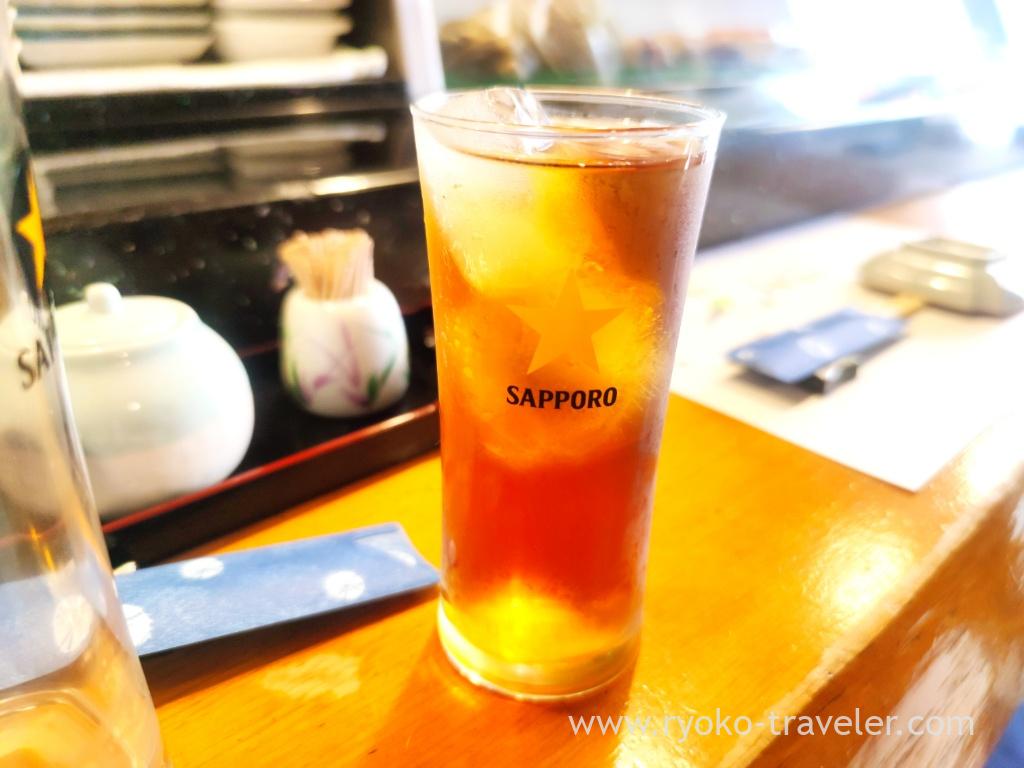 It was served in 7-8 minutes. The chef served three dishes in line like this. From right, salad, sushi, sushi roll and egg.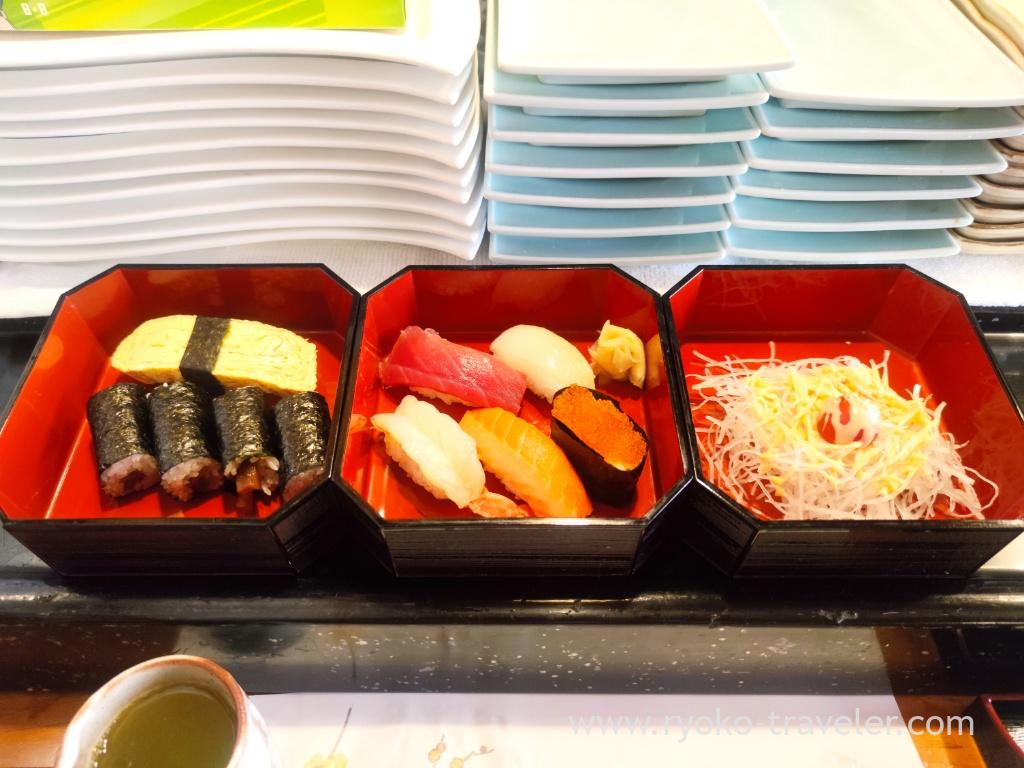 5 pieces of sushi. Tuna, squid, shrimp, salmon, flying fish's eggs (tobiko). Everything was good. The rice was vinegared just a little.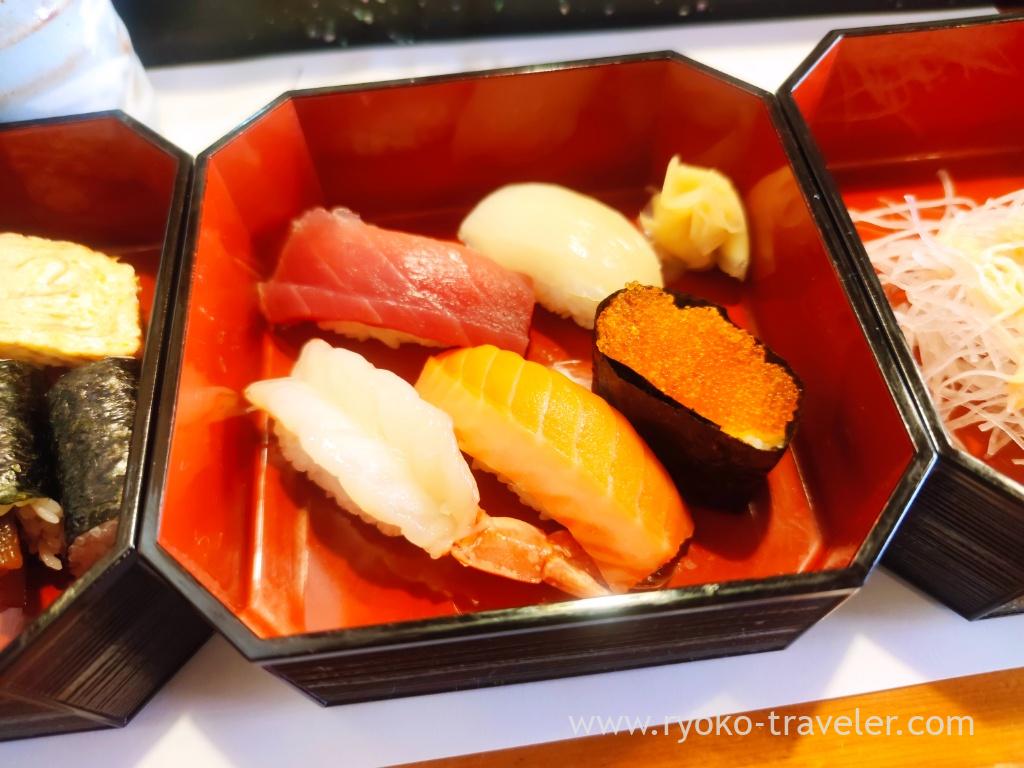 Especially, this tuna was good !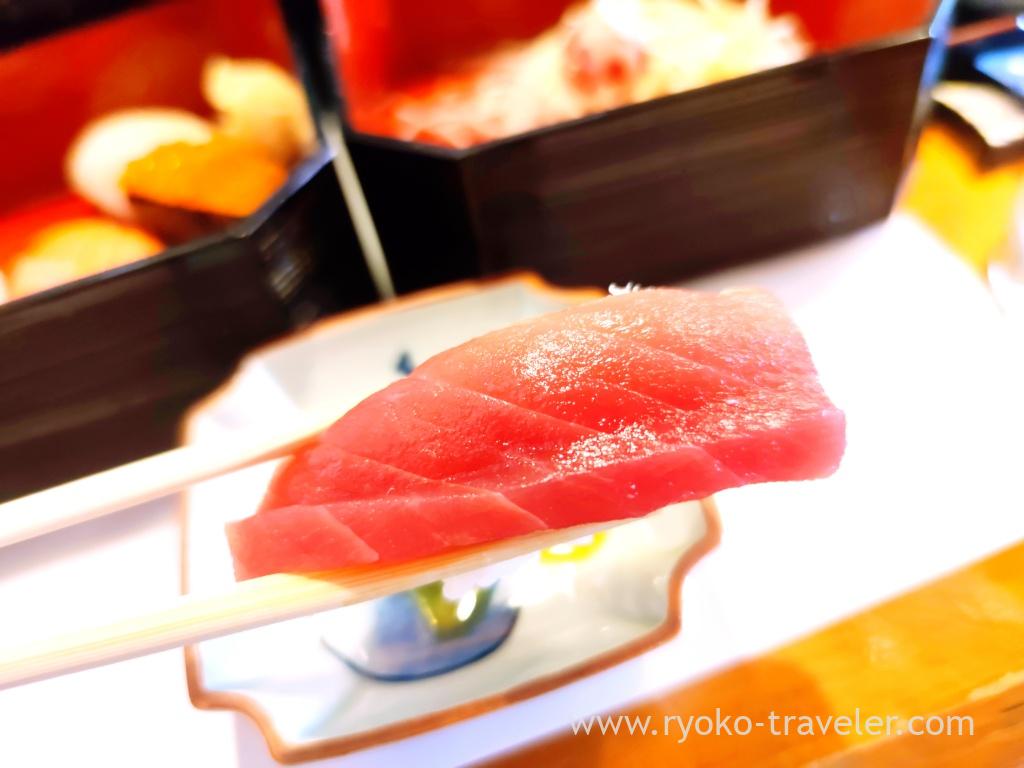 But I was wrong in thinking that those sushi and sushi rolls were larger than expected.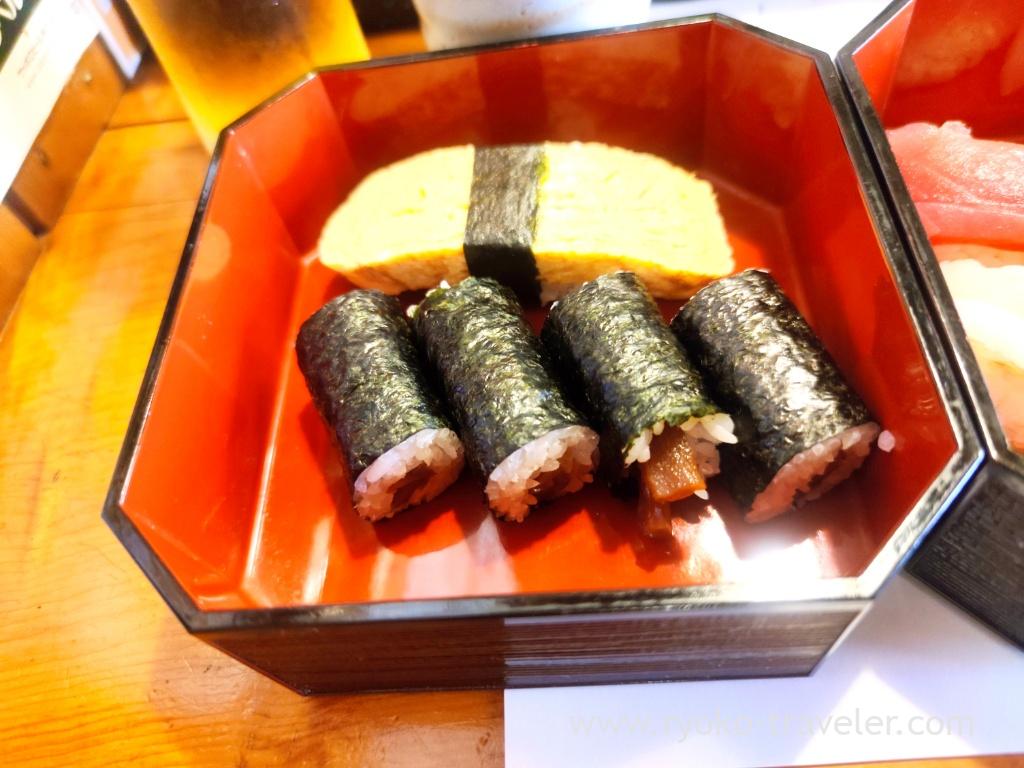 Soup. The fish balls in the soup was good and the soup had plenty of extract of fishes. Really good.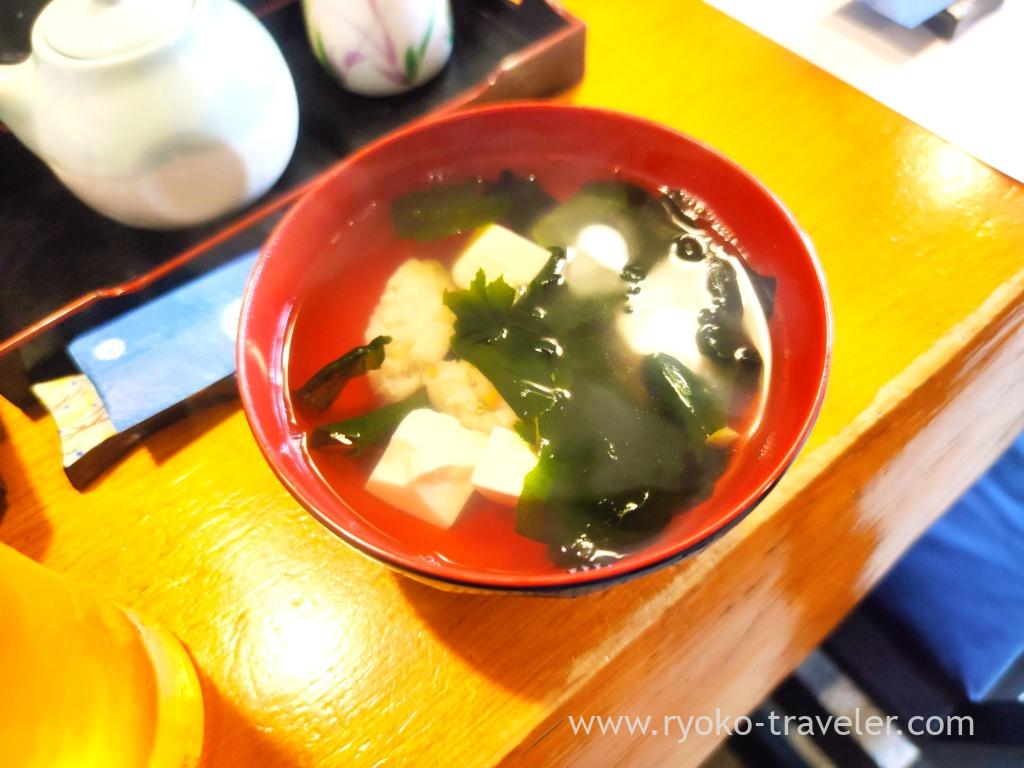 I was full with those foods and I couldn't eat sea urchin and salmon roe after all :p But this sushi seat is really valuable and good. Tuna was good, shrimp was delicious, too. I'll come again and eat Tokujo set or Tokusen set next time.
About

Name Sensushi / Senzushi (鮮寿司)
Open Lunch, Dinner
Reservation Available
Credit card Unavailable

Google Map