New Italian foods restaurant.
Many residential buildings are constructed around Tsudanuma area nowadays. And many shops and restaurants are open around there.
I searched for some good restaurants and shops in Tsudanuma and found new Italian restaurant named Riku Chika.
Especially, new nice shops are open around area that was dull area. Riku Chika, too.
They serve both light set like spaghetti set and rich course having entree.
Because I slept until noon, we took light spaghetti set. It have bread, salad, spaghetti and drink. We can choose our spaghetti from some sauce.
Creamy sauce, tomato sauce, oil sauce and salted flavor and so on.
Bread.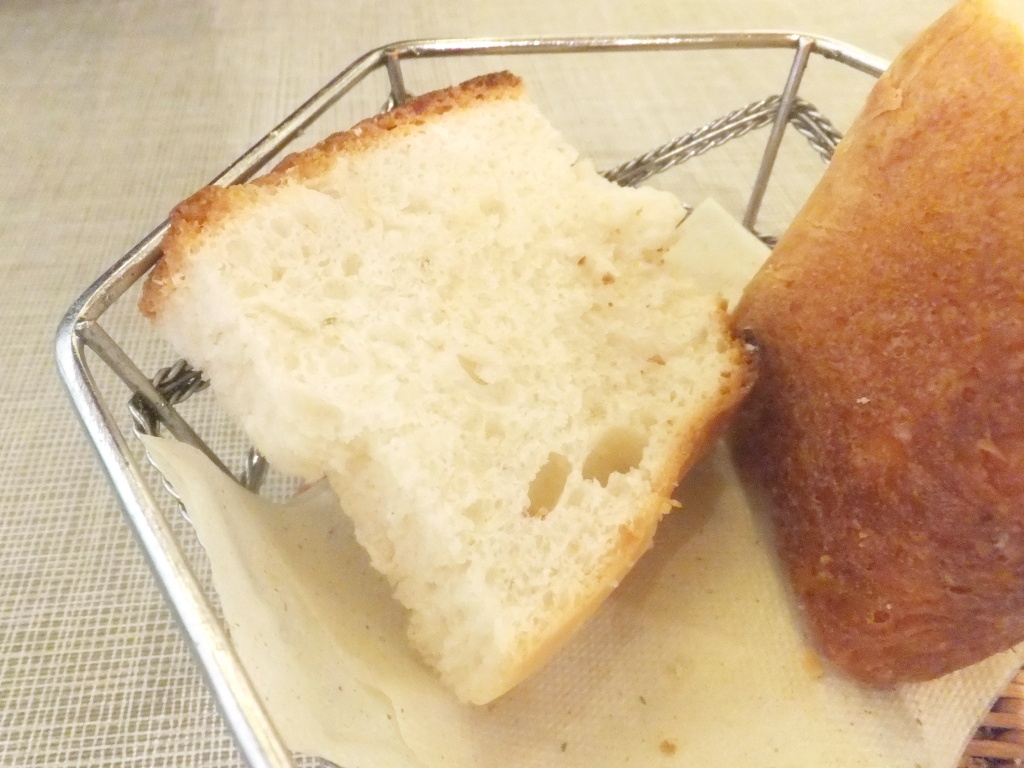 Salad.
Ah, I went to Italian foods restaurant after a long long absence. Though I cook spaghetti so often at home.
Tomato sauce had mackerel and spinach.
This creamy sauce was delicious. I put the sauce on the bread and ate 🙂 I needed more bread and it seemed to be able to have second helping of bread by free of charge, but I didn't do because I was full.
Drink can be chosen from coffee and tea. I chose tea.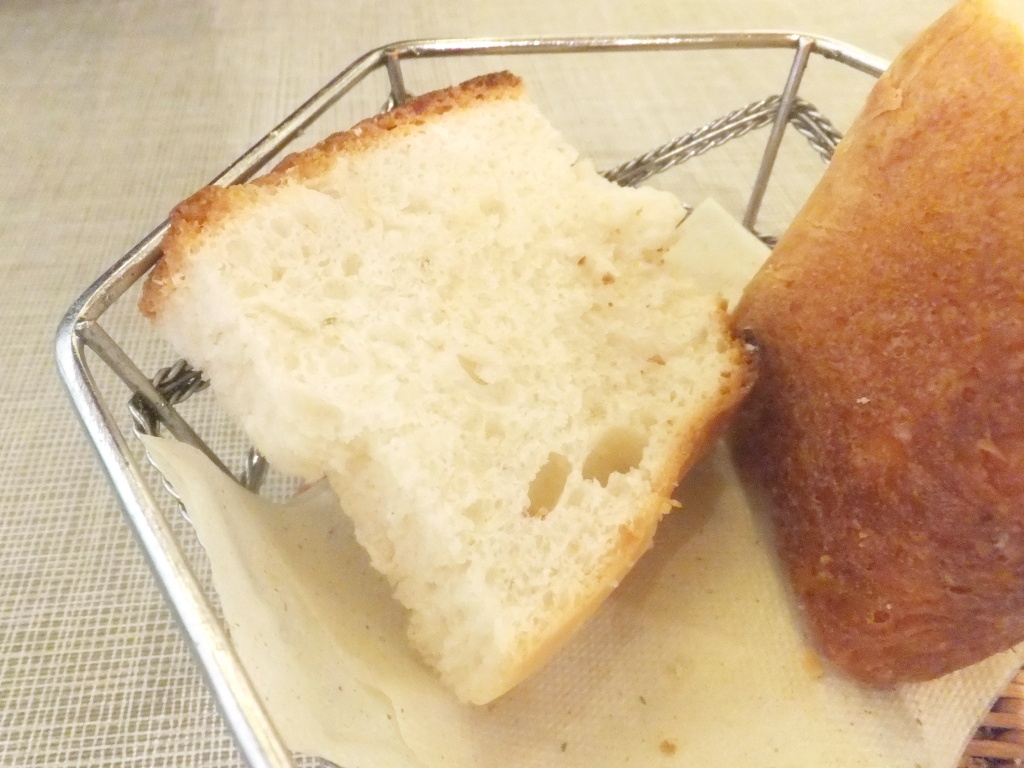 I was satisfied with their foods. I do want to go there again. I want to eat their limited fresh spaghetti that we couldn't eat that time because it was sold out.
It became already popular restaurant, so we'd better reserve in advance next time.
About Riku Chika (リク チカ)
Address / Yamawa Royal Palace 1F, 1-13-10 Yatsu, Narashino-shi, Chiba
Station / Tsudanuma station (JR)
Open / 11:30 – 15:00, 18:00 – 22:30
Closed / Sundays and another national holidays