Ranshu (餃子の店 蘭州) in Keisei-Tateishi moved next to the police office. I already visited there for several times after moving. There's a L-shaped counter table surrounding kitchen and a table is at the back of the shop. The interior is as same as former shop. The chef keep making gyoza, so we can enjoy fresh gyoza at all time !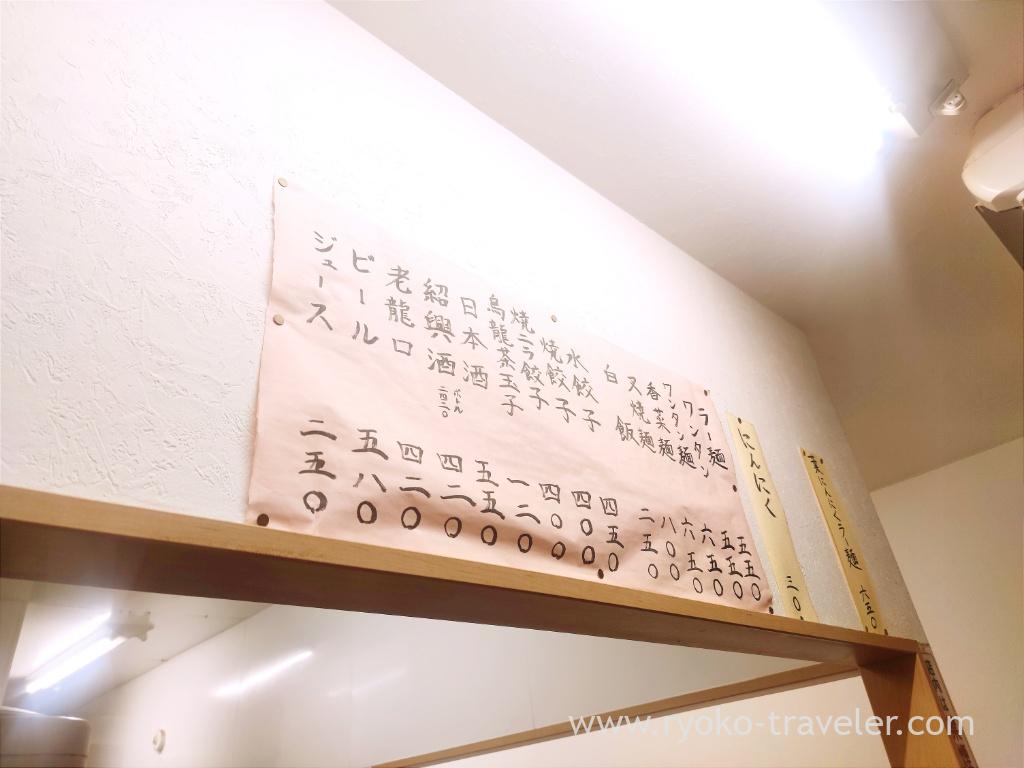 Menu. Nothing has changed. Gyoza, ramen. We can order extra coriander, too.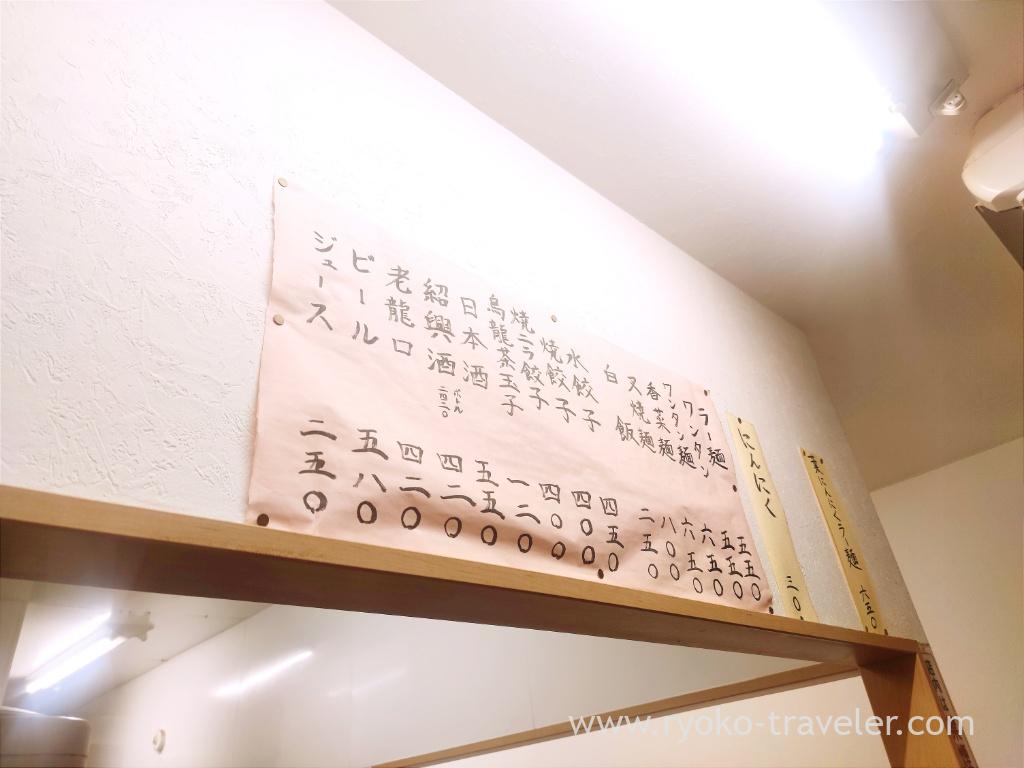 This is Ransyu's specialty. Dumplings. Springy and springy. Everyone order it. The filling is seasoned stronger, we can enjoy this dumpling without sauce.
But I love this chili oil on the table ! I always make my sauce with it and vinegar. Putting coriander on the dumpling is popular, and I also like, but if you want to feel the springy texture, I think you don't need coriander.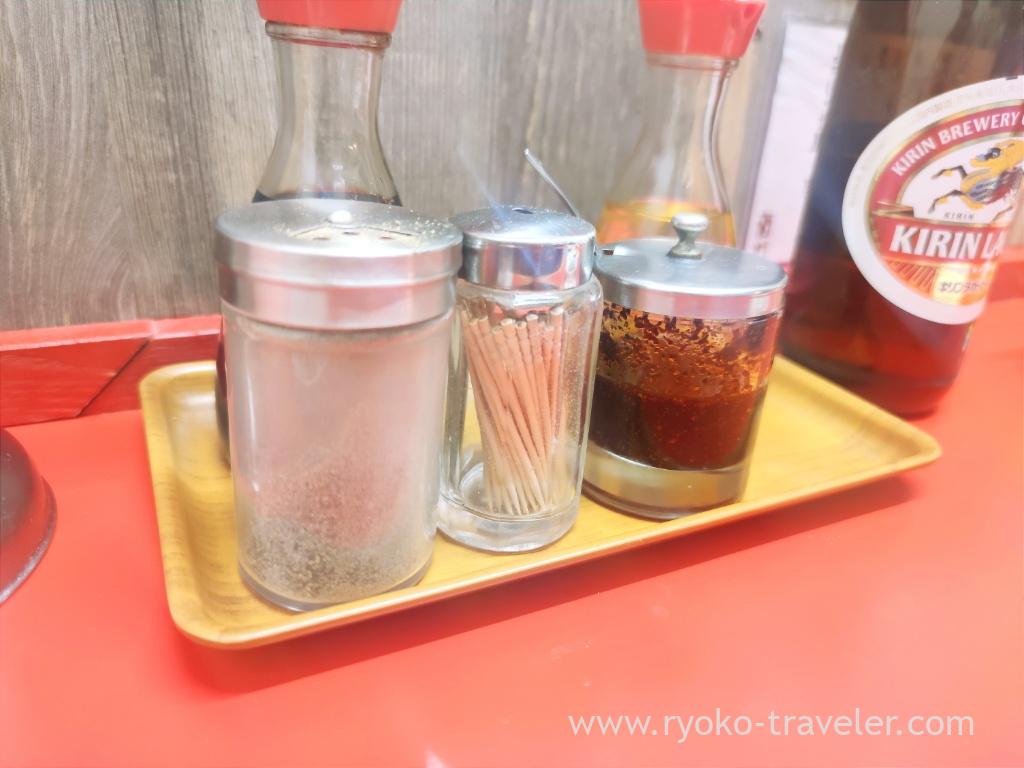 Ransyu's gyoza is good, too. It's crisp. And it's also seasoned well, so it's enough good without sauce. With beer is good, and also with rice is good, too !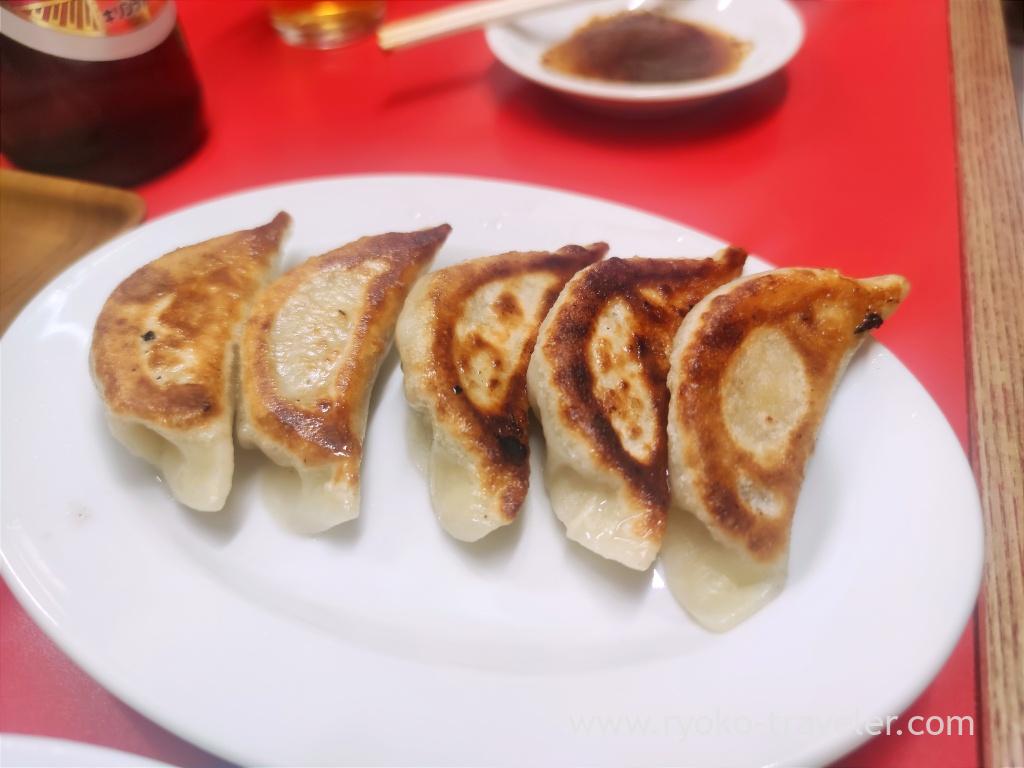 About

Name Ranshu (餃子の店 蘭州)
Open Dinner
Reservation Unavailable
Credit card Unavailable

Google Map