I love squids. When I searched for yummy Tainanese foods, I found they have squids soup. So, I decided to eat it without fail. And I visited Qiu Jia Squid Vermicelli Shop (邱家小巻米粉). They are one of the most popular squids soup shop in Tainan. There were so many people waiting ! I was surprised !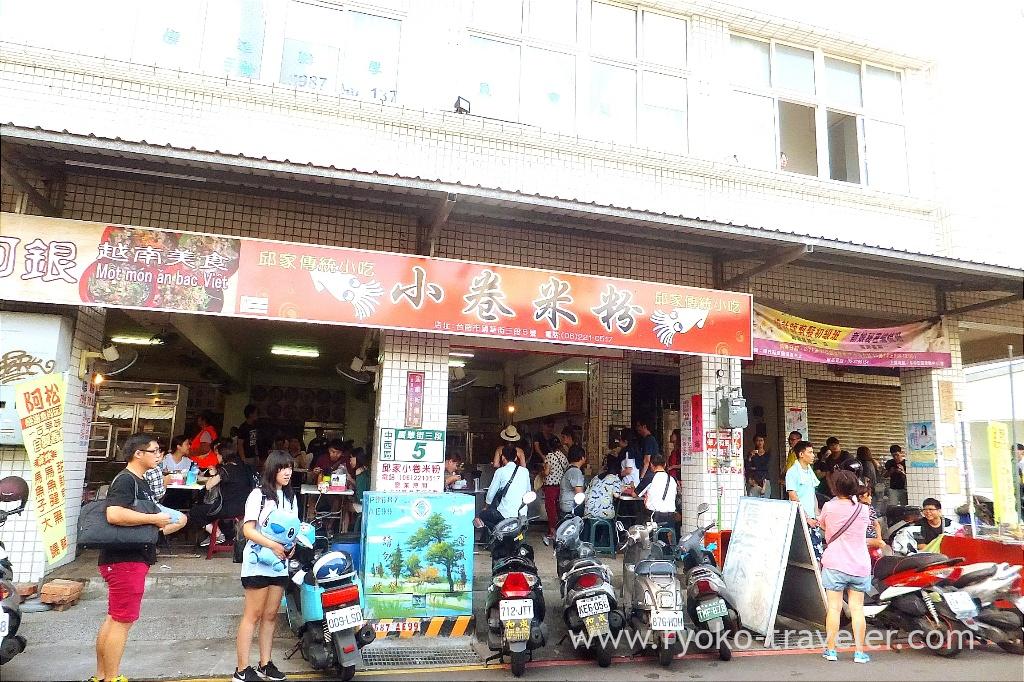 They are open from 11 a.m. to 5 p.m. (Closed on Wed.). And they close after they run out of ingredients. You'd better go there earlier on weekends.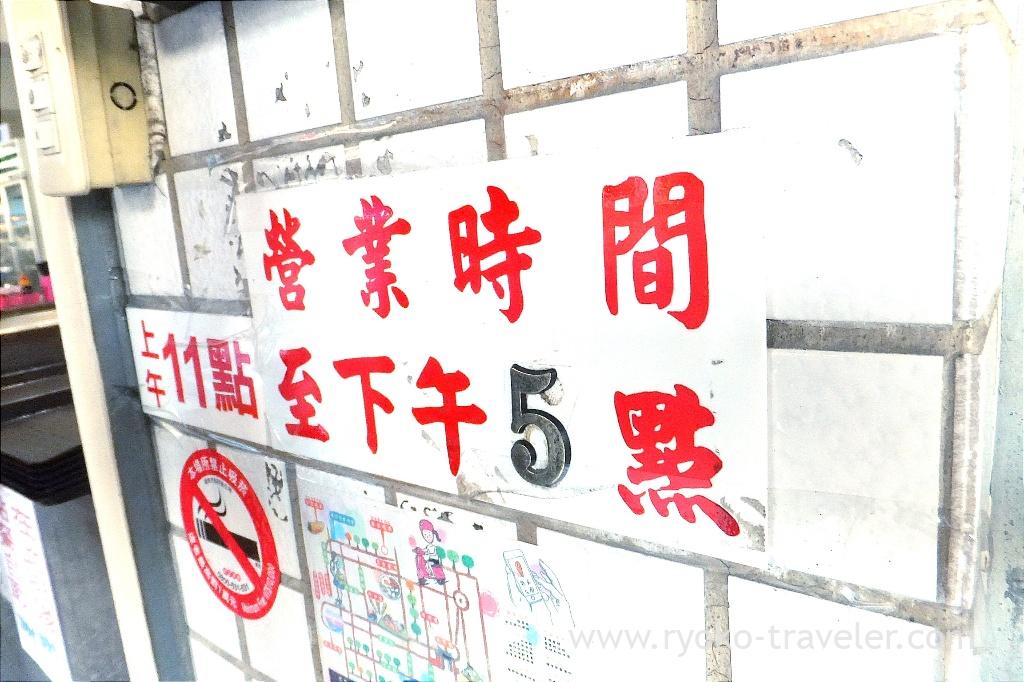 "小巻" means small squid in Tainan. They cut fresh squids in the shop and boil in advance. And then they put boiled squids into the soup and complete. The smell of squids made me in heaven.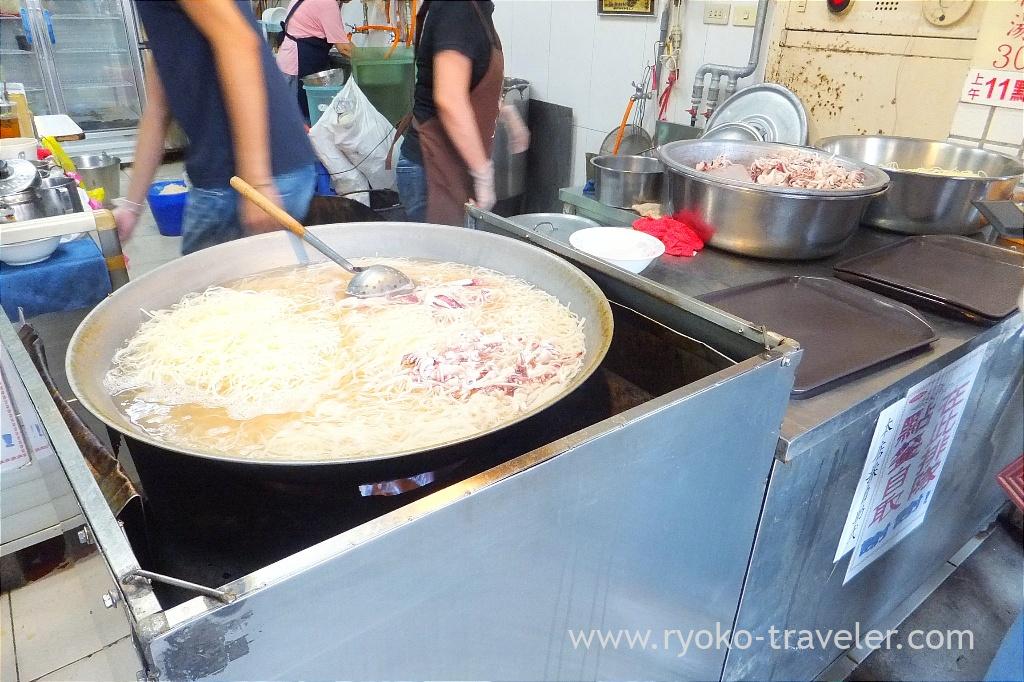 All people have to follow one line. Both For Here and To Go. They have only two foods on the menu. Squids soup (小巻湯) and squids soup with vermicelli (小巻米粉). 80 TWD each. And also they accept order of soup with vermicelli without squid (30 TWD).
This eating area is divided into some sections for each shops. So, we can be seated after staffs assign each seats. The line to wait is such a long, but all people leave as soon as they finish eating. So, there are several vacant seats at any time.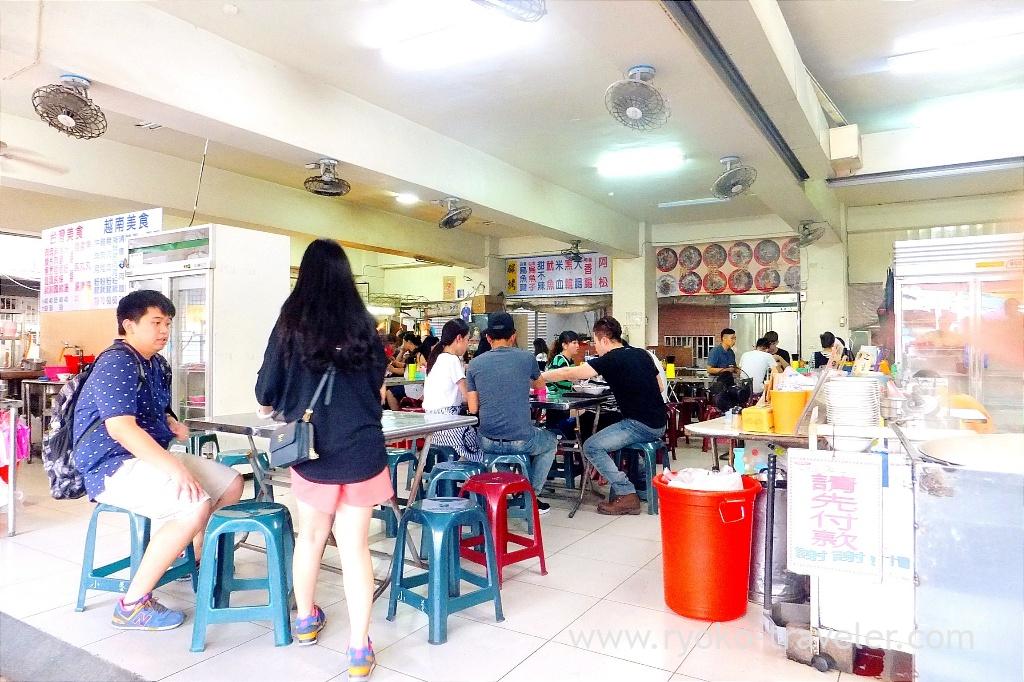 I ordered squids soup with vermicelli. It have vermicelli. The soup had much extract of squids. It's simple. Just squids. And green thing is celery. The celery was crisp and flavorful. Good. Those squids were springy. Great. It's worth to wait such a long time.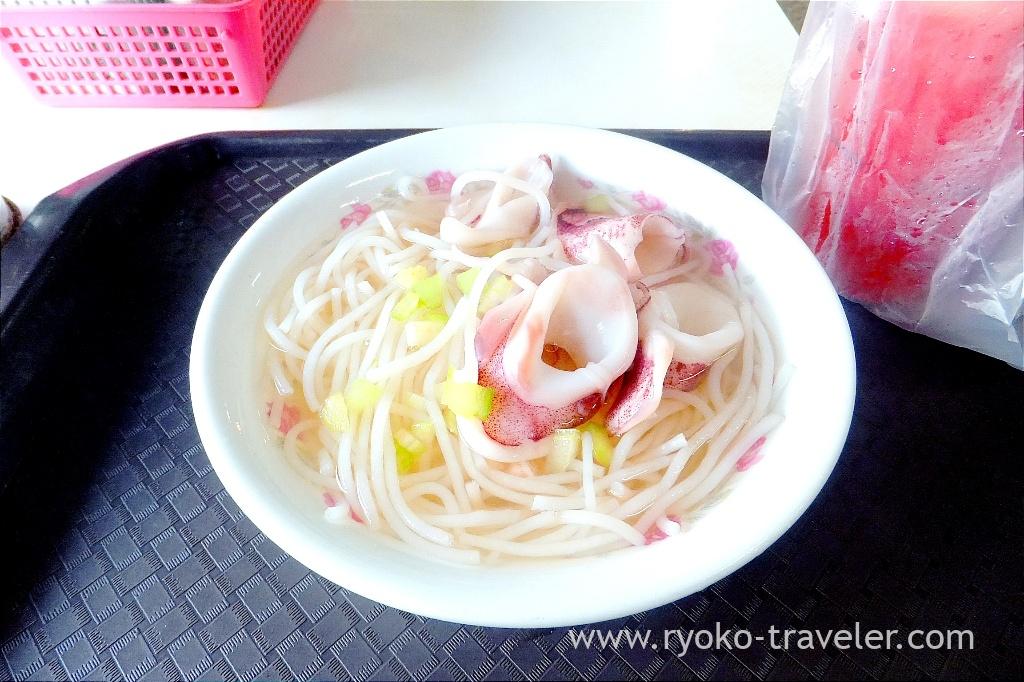 The soup was seasoned very lightly. There's chili sauce on each tables. But they recommend not to add sauce into the soup. They recommend to put some on the dish and dip squids into the sauce. I did so. But I didn't need chili sauce. Just squids. Enough.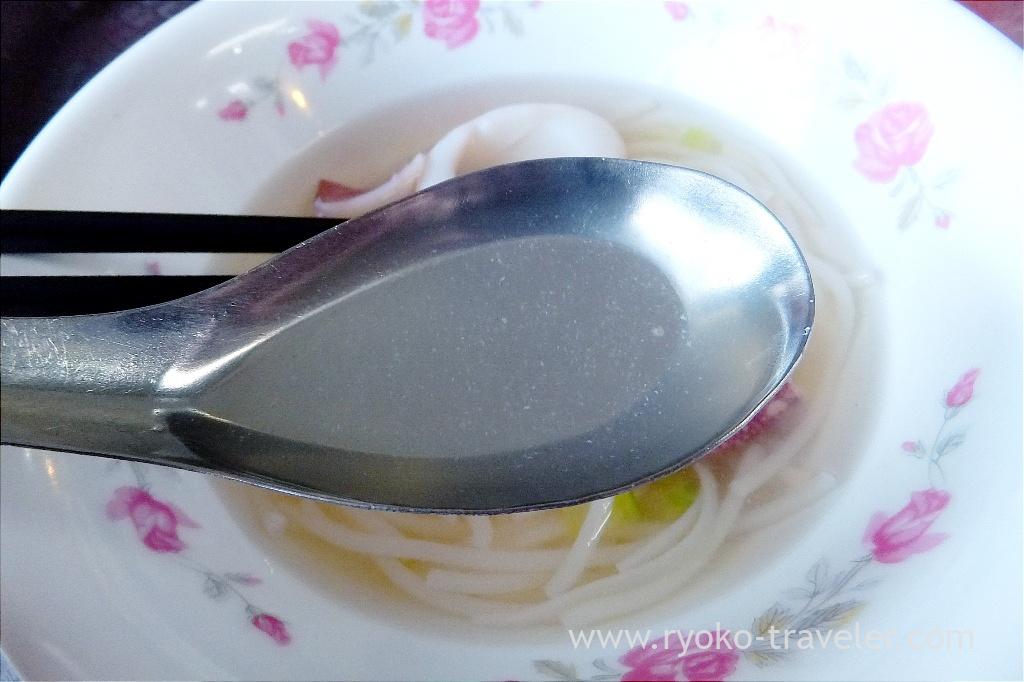 About

Name Qiu Jia Squid Vermicelli Shop (邱家小巻米粉)
Open Daytime
Reservation Unavailable
Credit card Unavailable

Google Map