I took a day off on Thursday and I visited Peninsula Tokyo.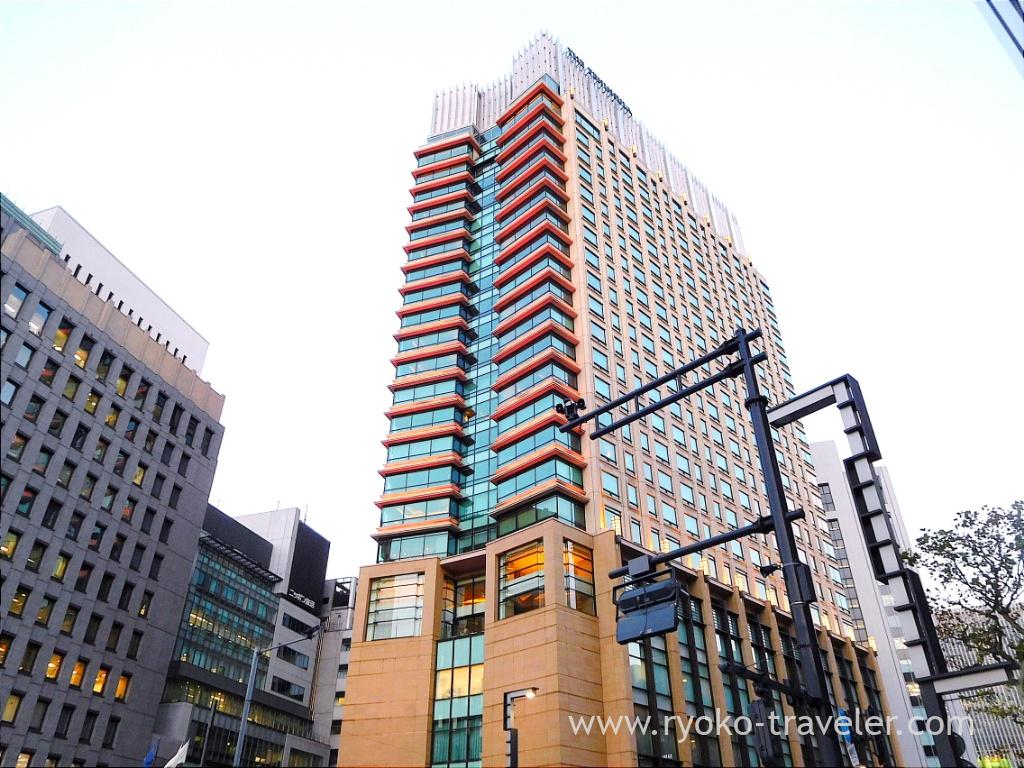 Mid town Hibiya has been open in Hibiya Area and many people gather Hibiya now. But Peninsula around 6 p.m. was comparatively calm. I visited there for Peter bar on 24th floor of Peninsula Tokyo that offer Happy Hour !
There's an elevator directly between the ground floor and 24F. The elevator is at the back of the lobby. Go straight the lobby and turn left.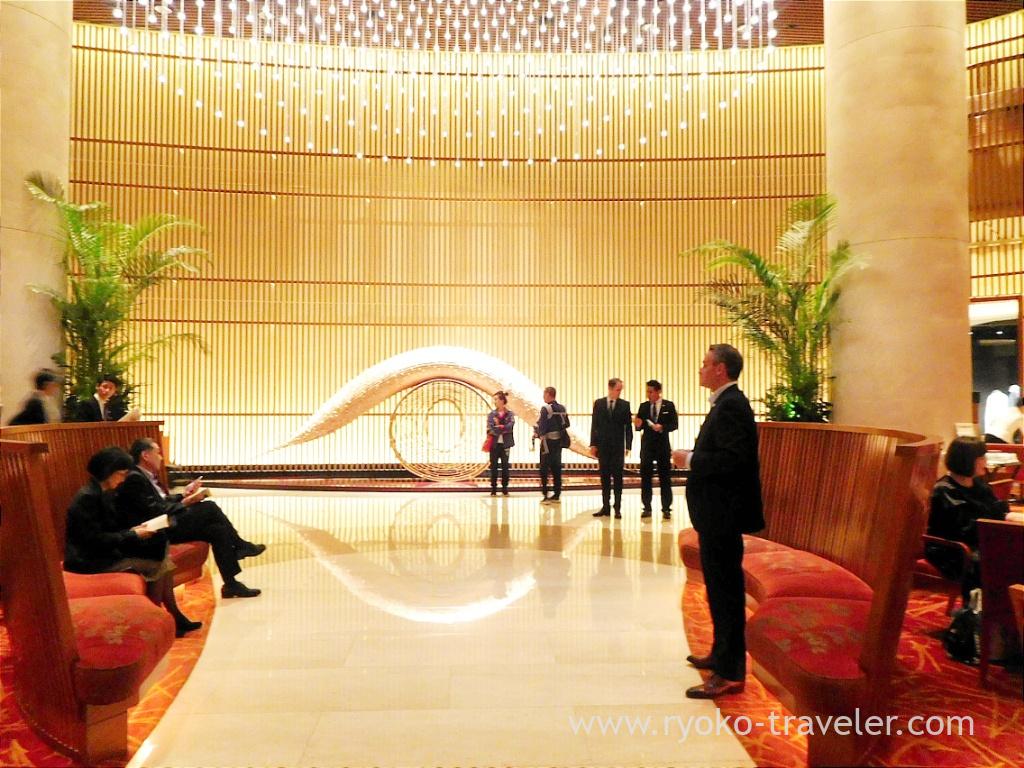 There're some elevators for another floors in front of the elevator for 24F, so you'd be better ask staff if you don't find 🙂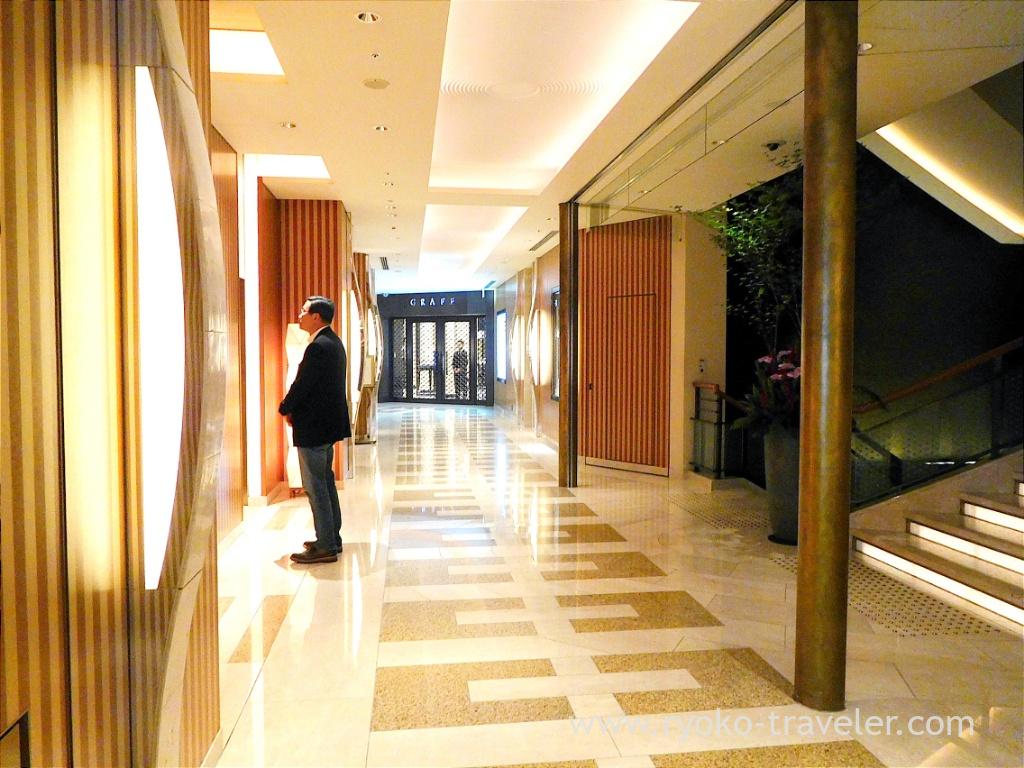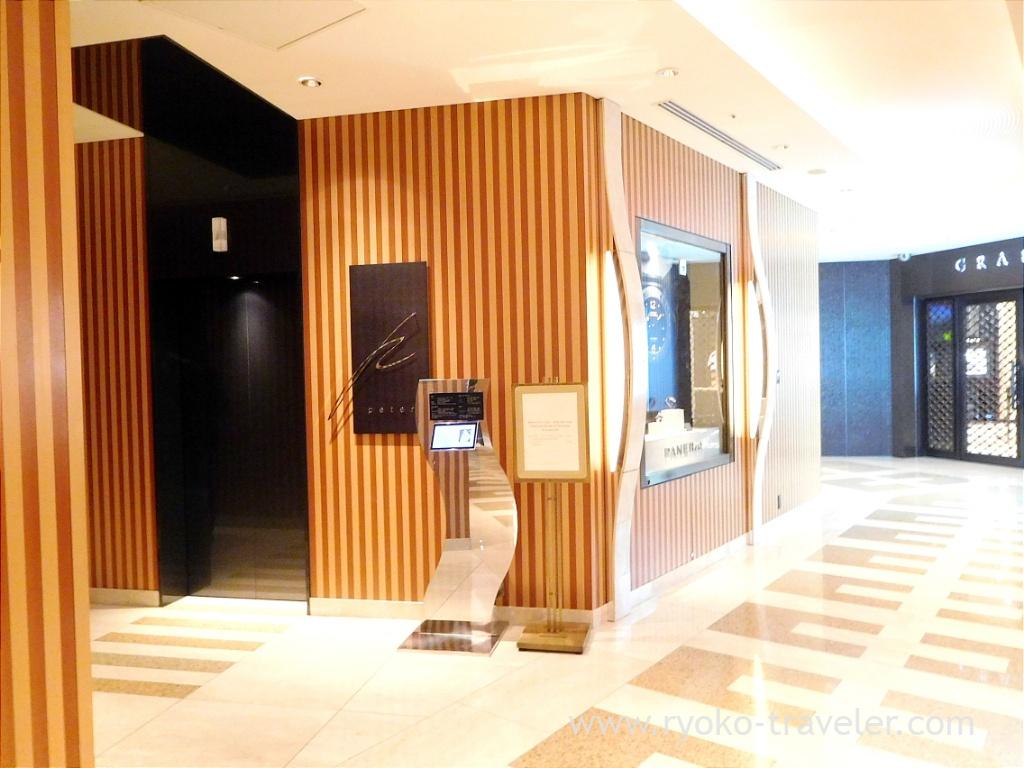 24F have Peter Bar and Restaurant Peter. There're many staffs, so if you ask them to Peter bar, they lead you to there.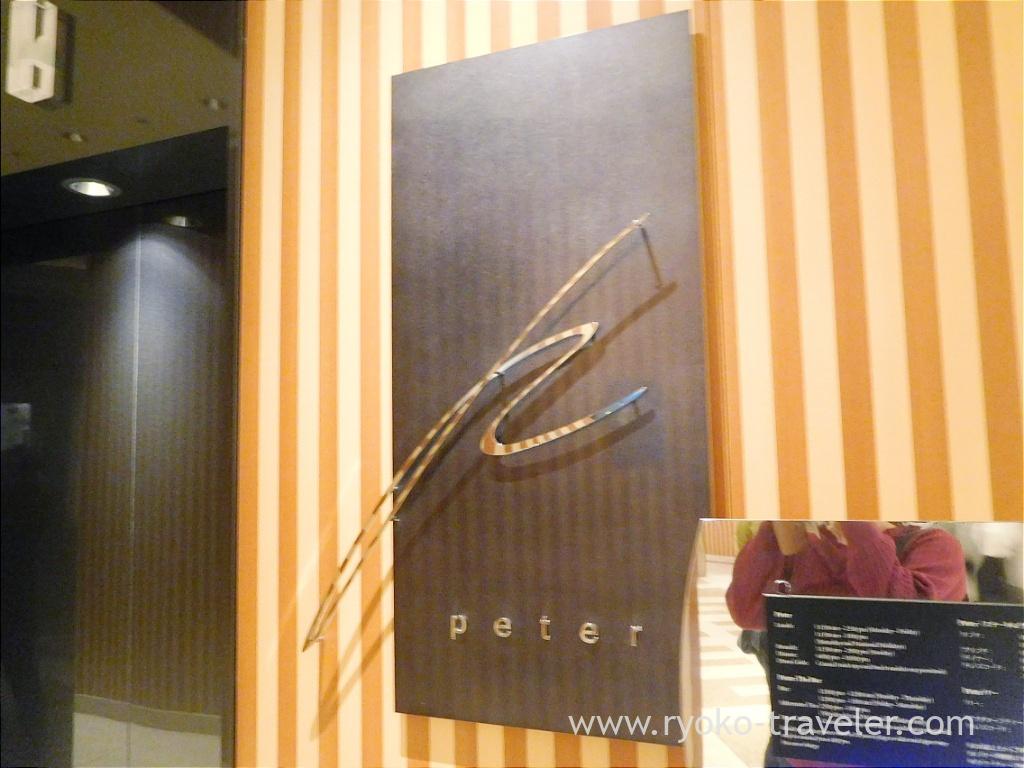 The night view from this room is loved by people, but now days are longer. So, it was already around 6 p.m., but it was still bright. If you want to enjoy night view from earlier, you'd better go there from Autumn to earlier Spring.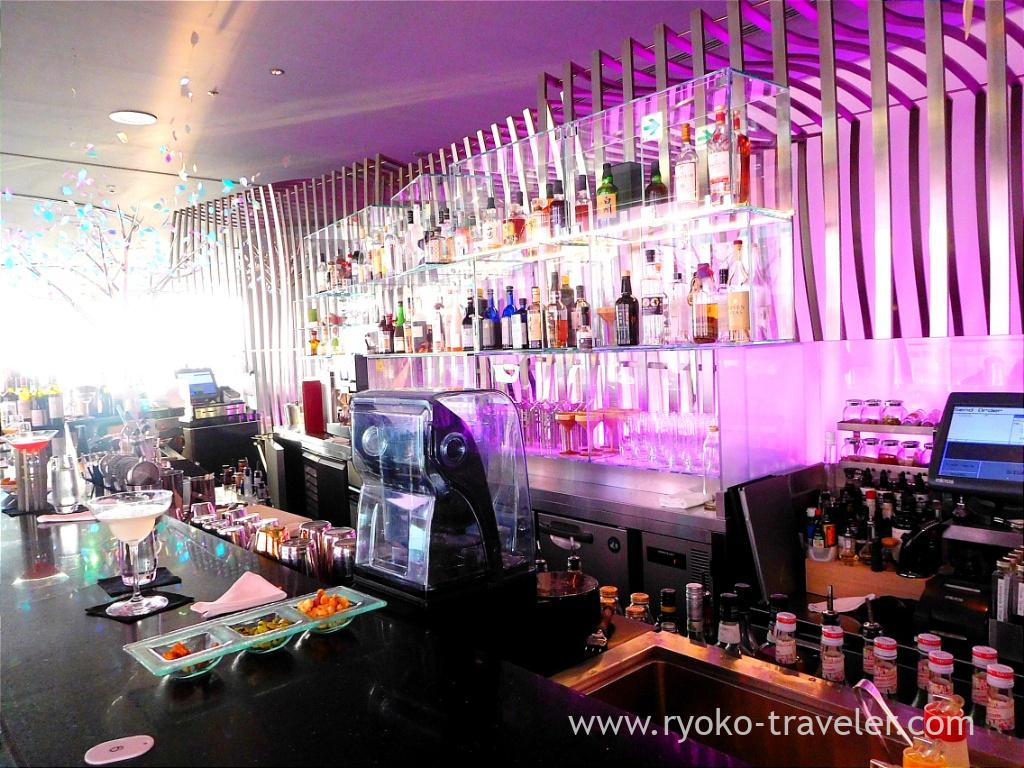 There're tables along the window and counter seats are at the center. The window is hidden by curtain because of strong sun in the daytime. It was around 6:30 p.m. Finally the staff open the curtain. ! Fine view.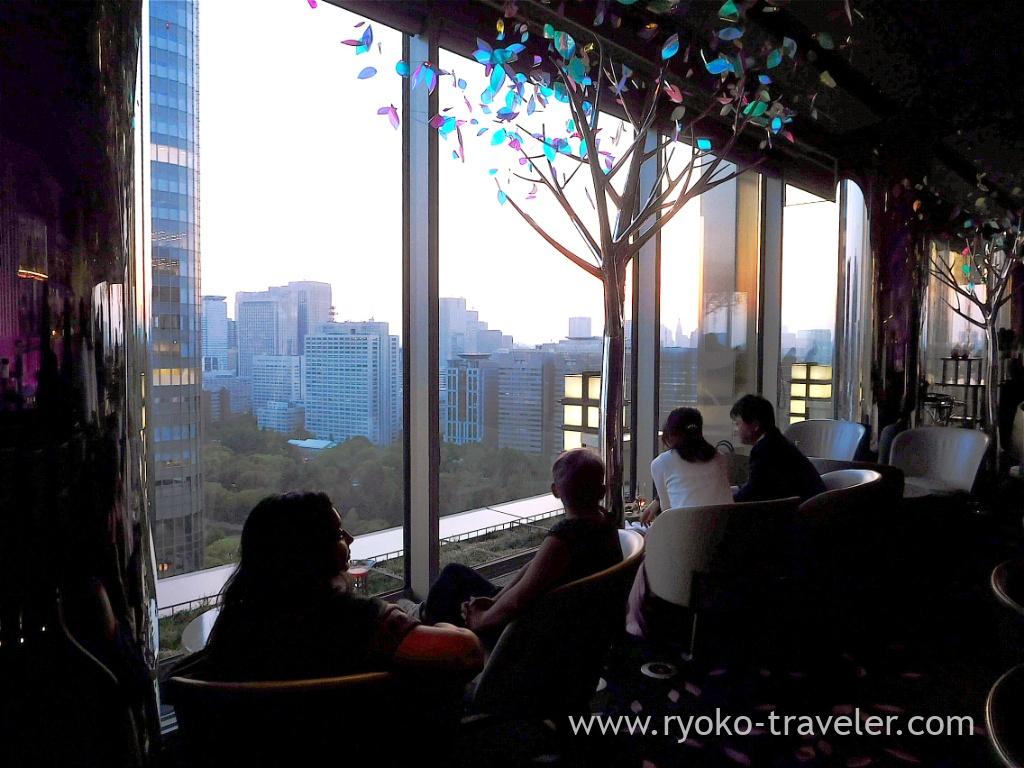 Some people hate their interior. But some people like it. Anyway, they offer extraordinary experiences. As for me ? Umm. I rather like it 🙂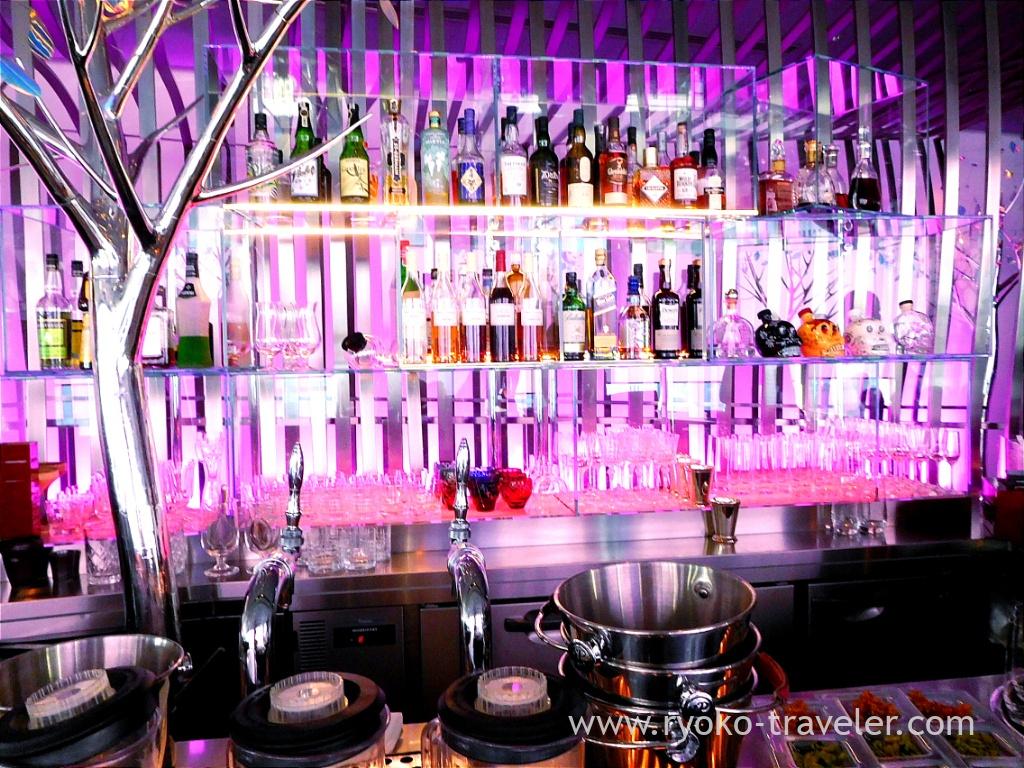 Night views.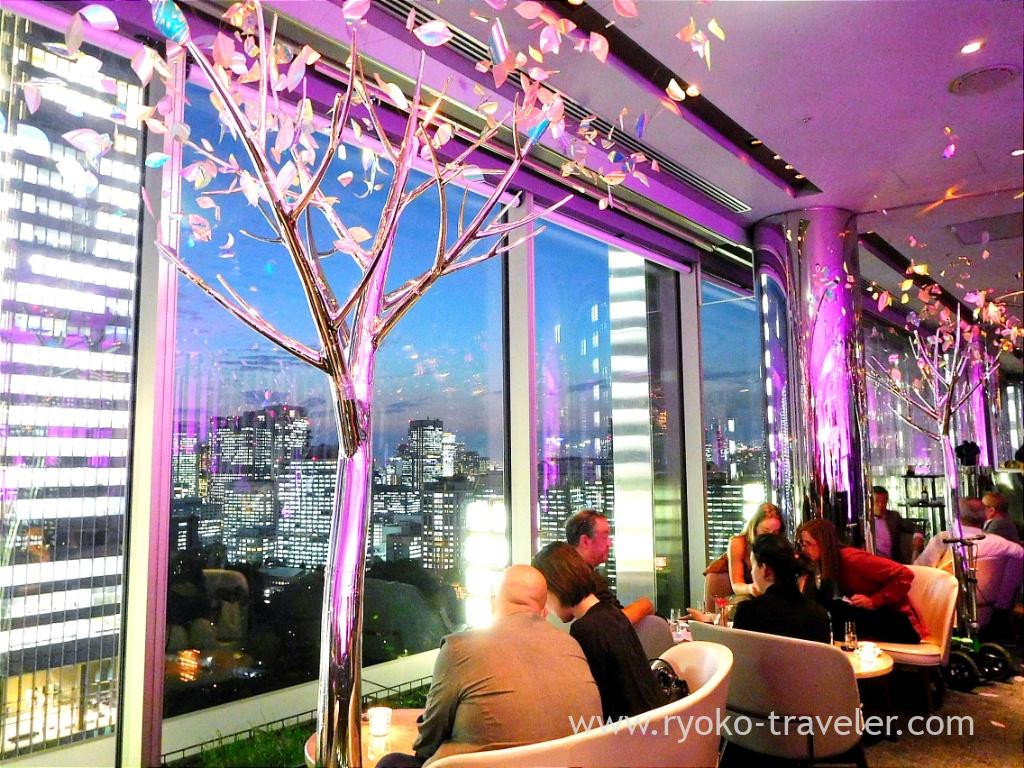 Happy hour is available from 5 p.m. – 8 p.m. on Sundays to Thursdays.
Wine including sparkling wine, beer, some cocktail is 800 yen.The species of cocketails are not much.And some foods is 800 yen, too.Tax excluded (8%). And service charge (15%) is needed. One drink is near 1000 yen in total.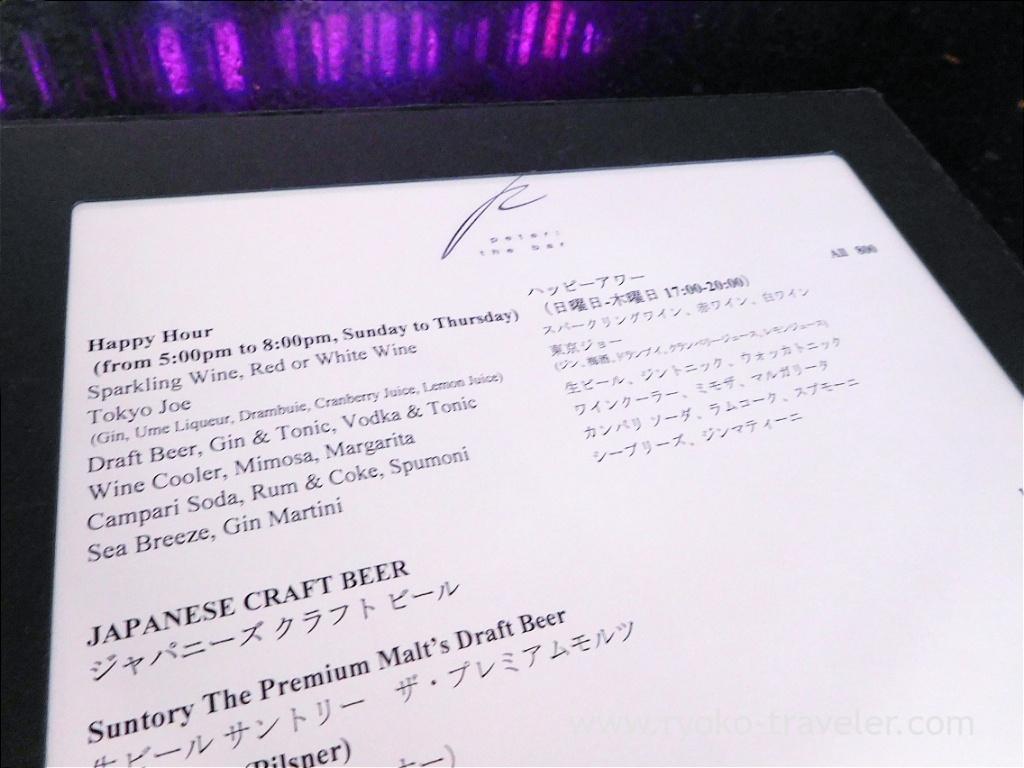 Ordinary, one cocktail of Peter bar is around 2000 yen So, very inexpensive ! Because there was no vacant table, I was seated on the counter seat. As soon as I was seated, the snack was served. Free refills.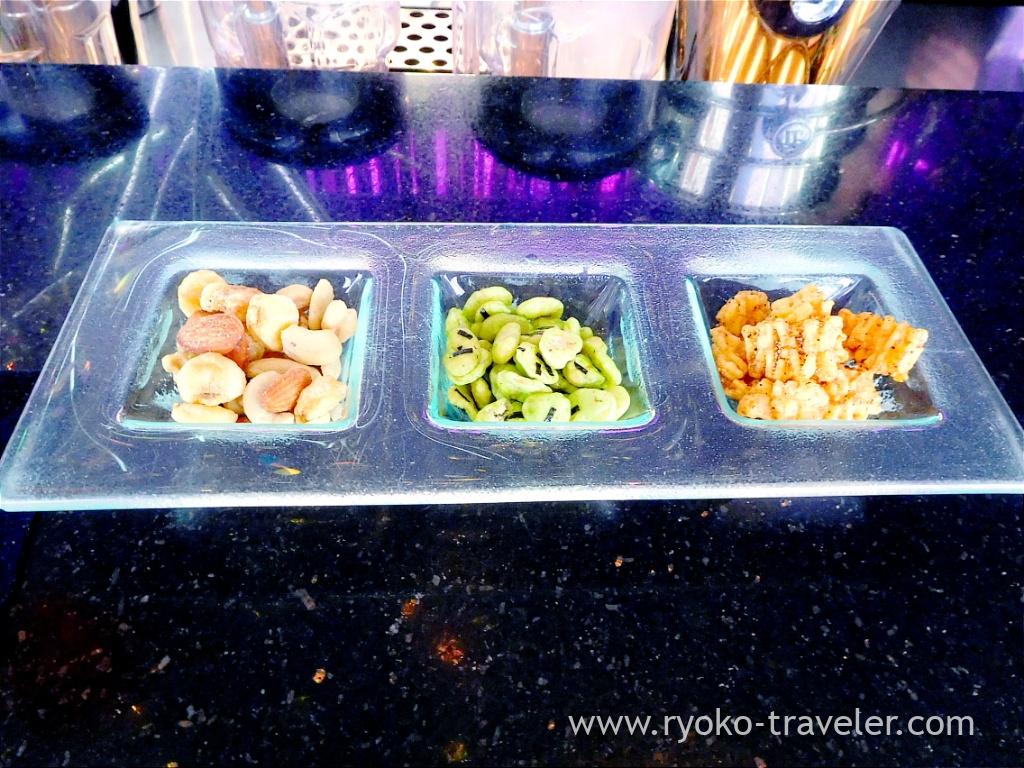 I had sparkling wine at first. It was sweet and had refreshing tastes.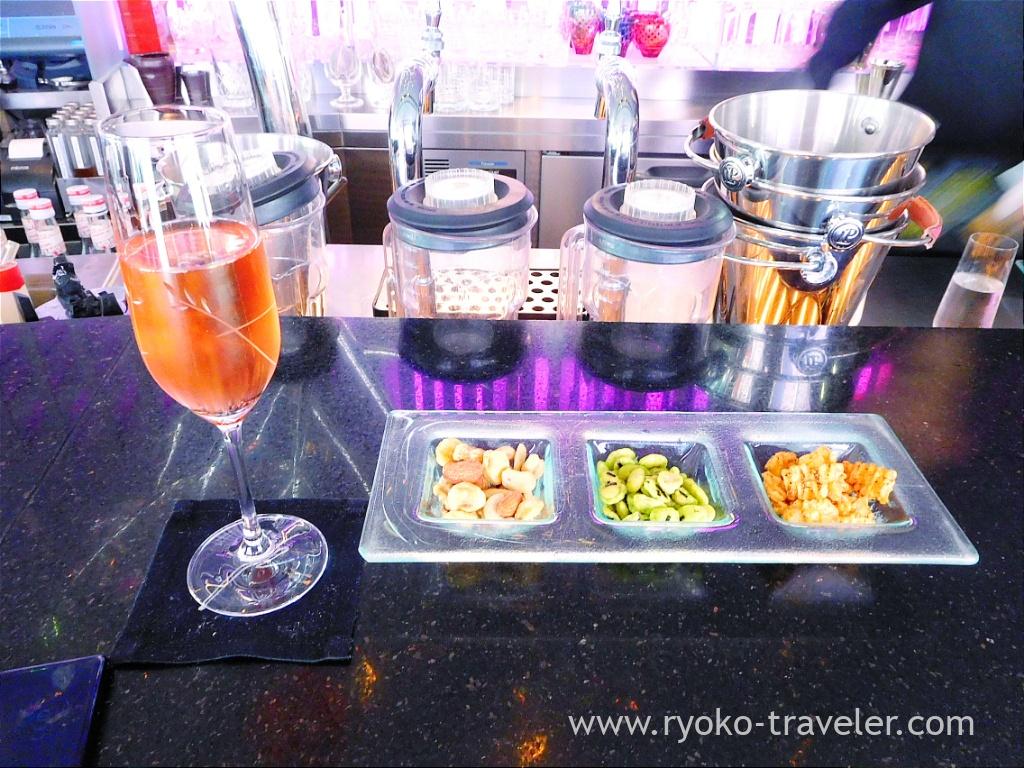 And their signature cocktail Tokyo JOE having plum liquor (2000 yen usual). This was the first time to have cocktail having plum liquor. I felt the sourness of plum ! By the way, this stepladder is… Tokyo Tower ?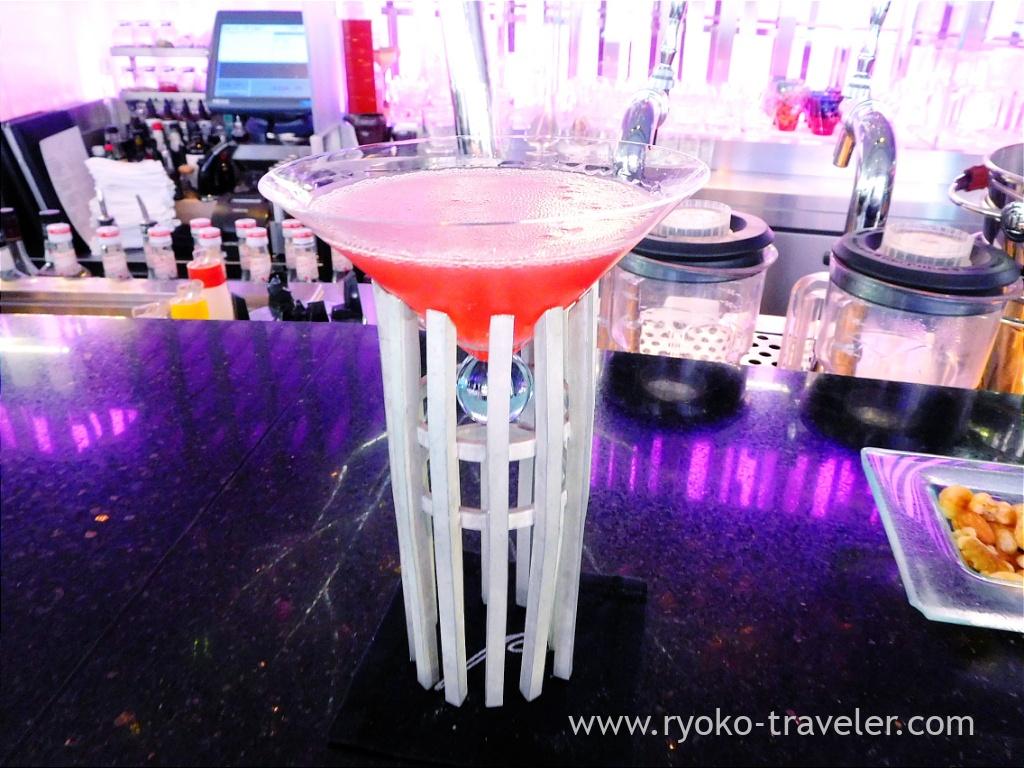 Of course, some standard cocktails is included on Happy Hour. I had Margherita.
About

Name Peter Bar
Open Day through night
Reservation Available
Credit card Available
URL Website, Instagram

Google Map