Cheese omelet produced by Pastry Snaffle's is my delight sweets. But I didn't know about another products of snaffle's at all.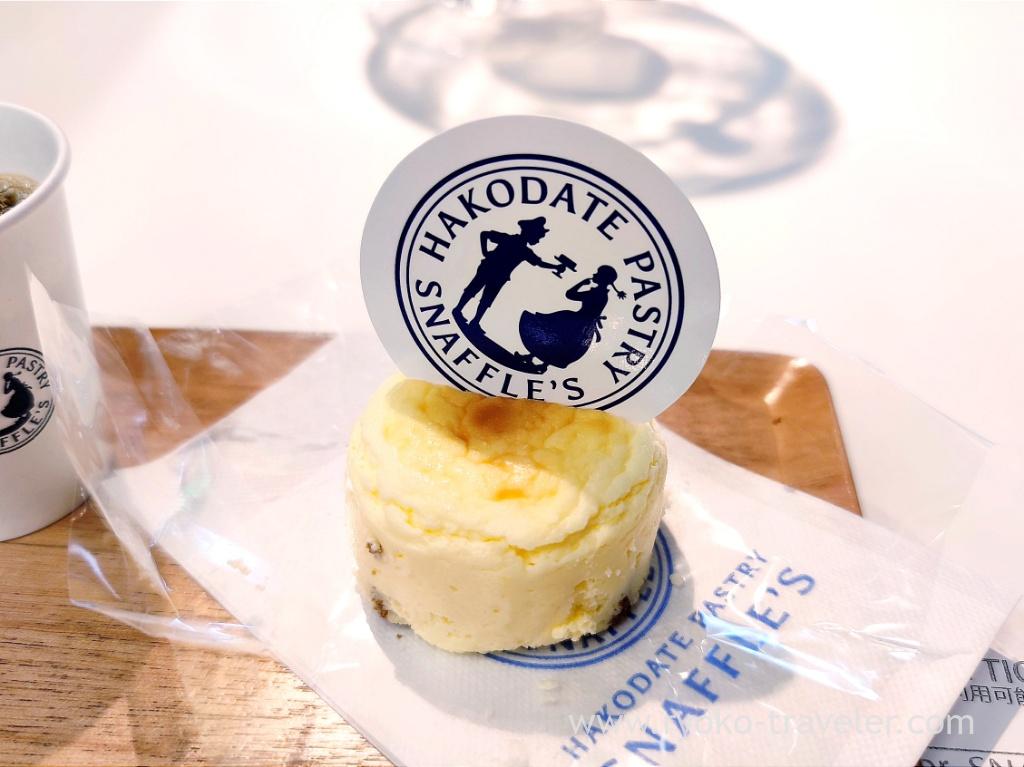 They produce several flavor of Catch cake including cheese omelet. Though those flavor attracted me, chocolate flavor that I ate before wasn't my tastes. So, it's difficult to try because they sell catch cake at least 4 pcs lot.
But I heard Kanamori Red Brick warehouse branch have standing are to eat, and serve one catch cake and small coffee with 200 yen !
Here. Here ! Pastry Snaffle's Kanamori Red Warehouse branch Catch Cake Bar !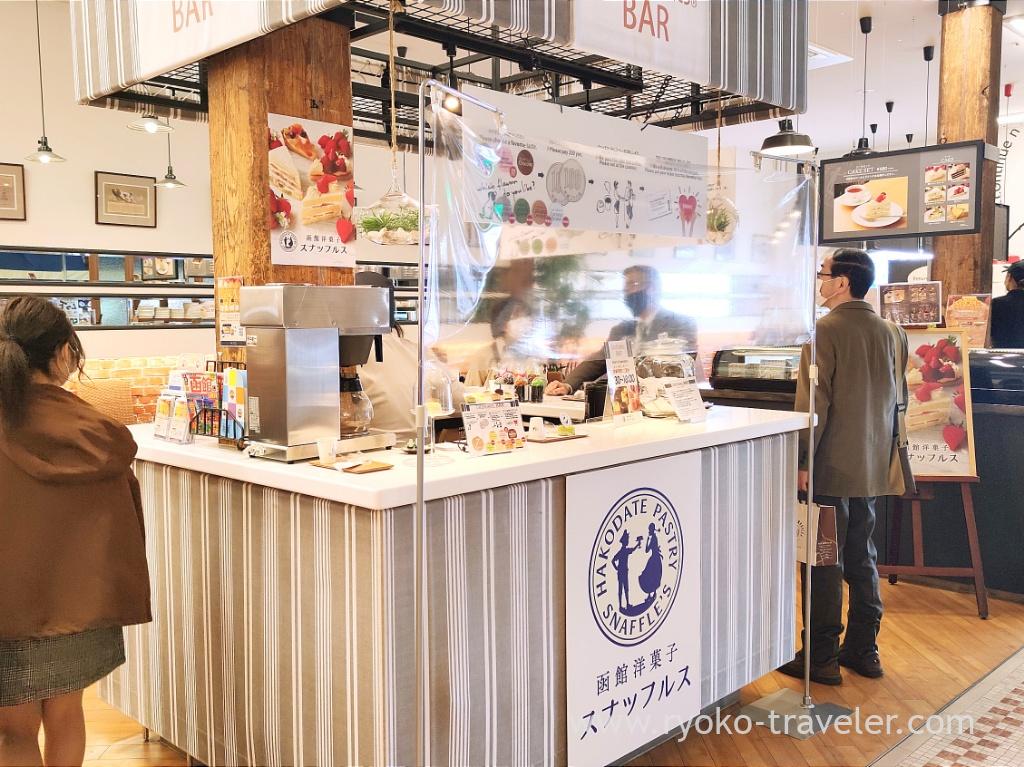 This branch is rather large. Left is store, and right is cafe. This is cafe area.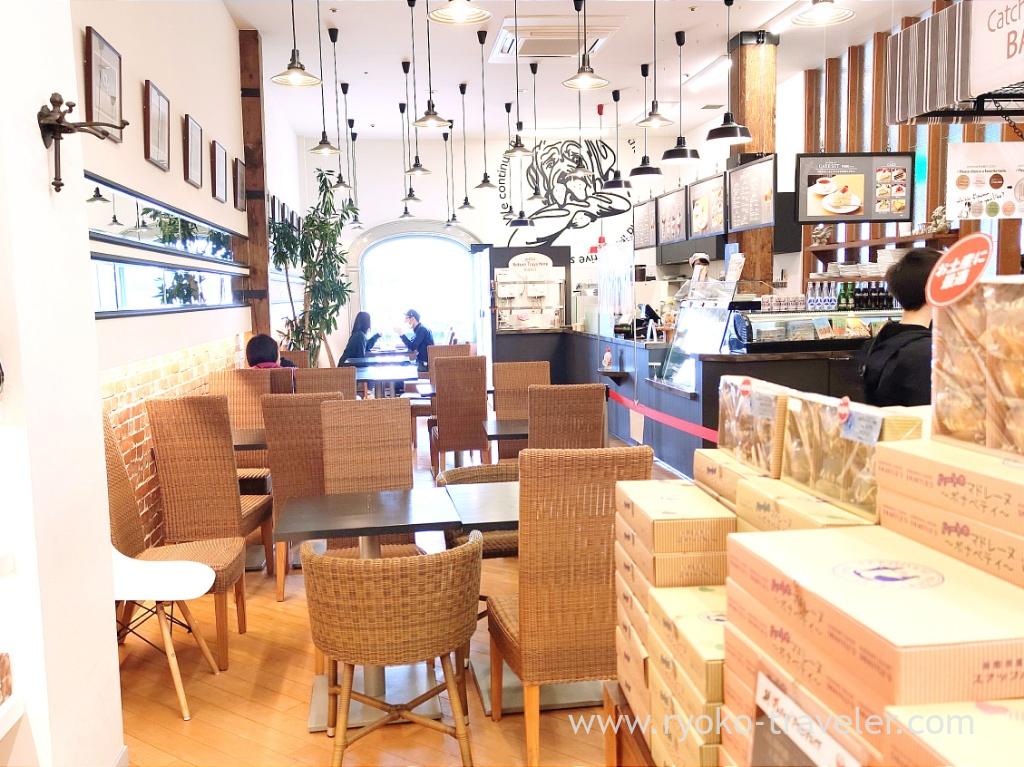 Catch cake bar is at the center.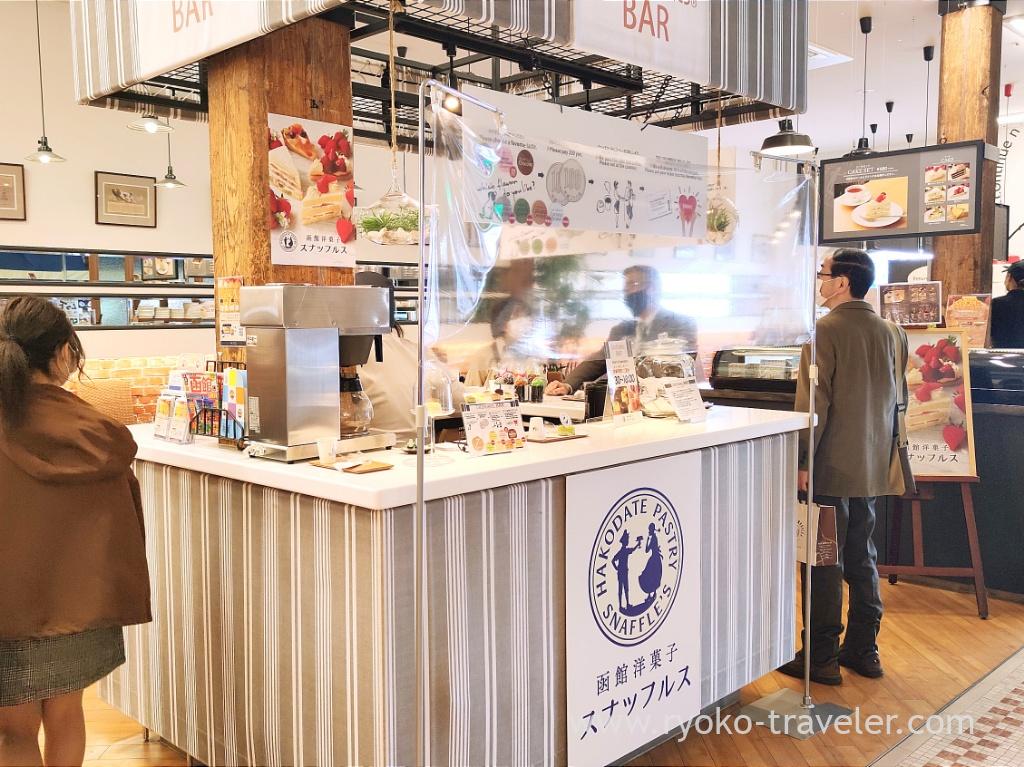 After I chose one flavor and paid 200 yen at the counter, the staff serve one cake and small coffee. If you want to share some flavors with your friends, they cut into pieces and serve each.
Coffee is KEY COFFEE. It's lightly sour tastes coffee. It's good to drink with catch cake.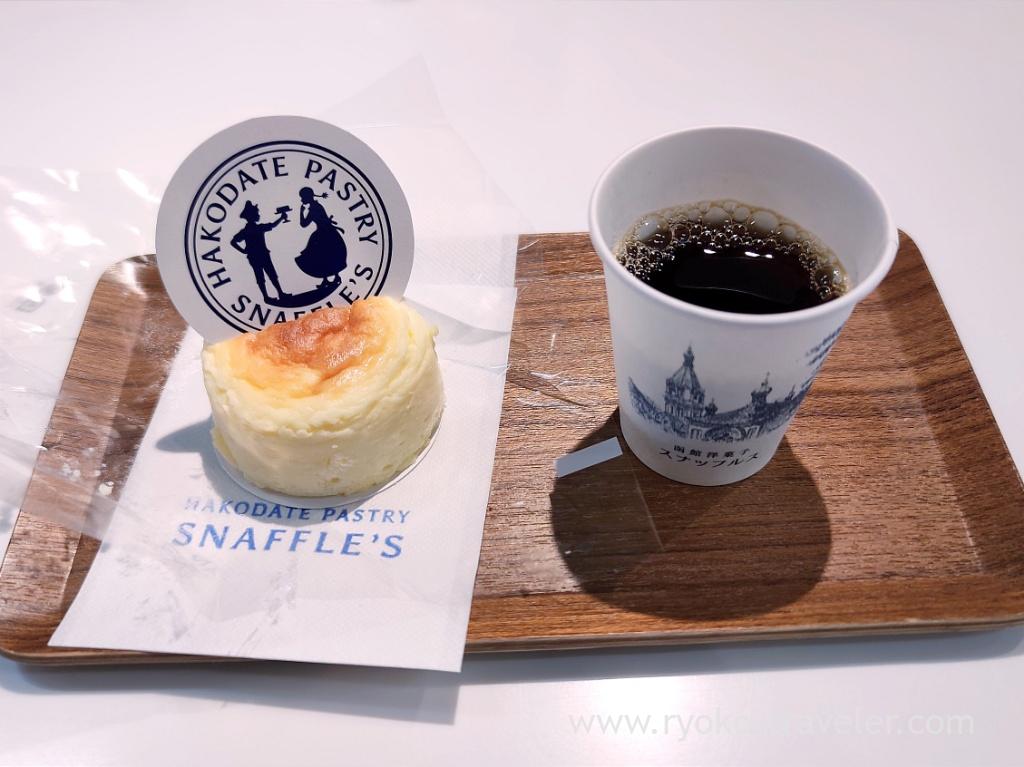 That day they had 7 flavor of catch cake. Of course, cheese omelet, too.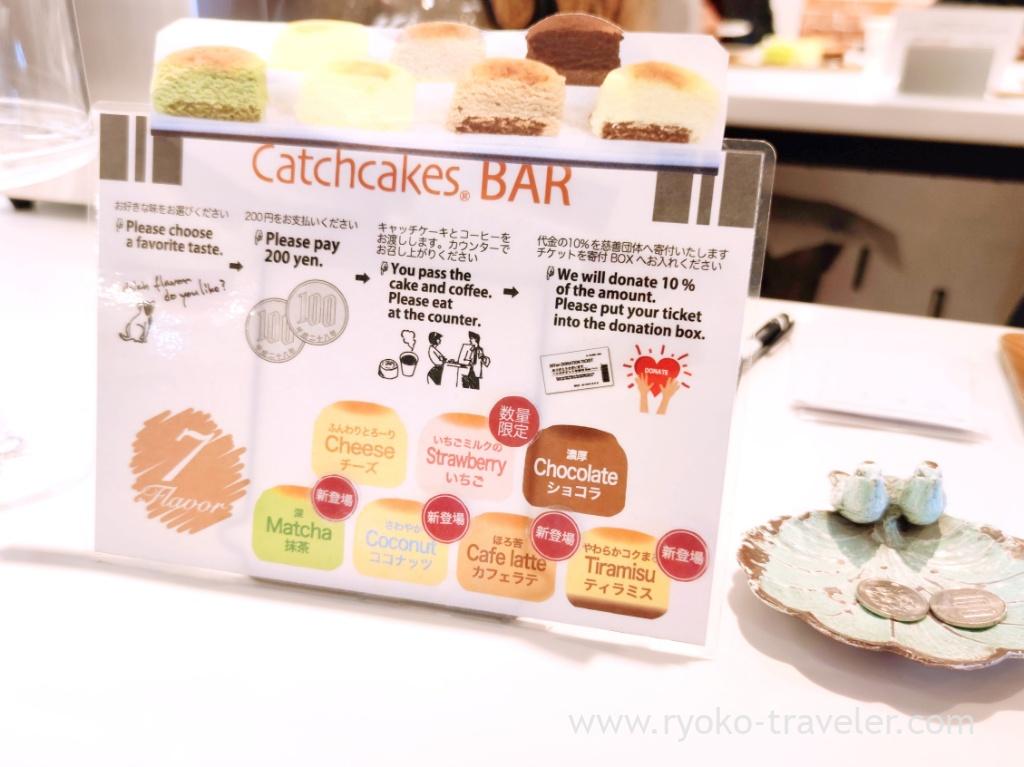 They don't prepare spoon and falk to eat catch cake. They stick base card to cake and we eat cake with the card. They show how to eat.
I said to the staff, "I have eaten cheese omelet only and want something another." and then she recommended me Tiramisu flavor. It looks normal cheese omelet. But you can see brown thing outside 🙂
Inside. Yes, tiramisu. This have Mascarpone cheese. It didn't bitter at all but flavorful. Delicious.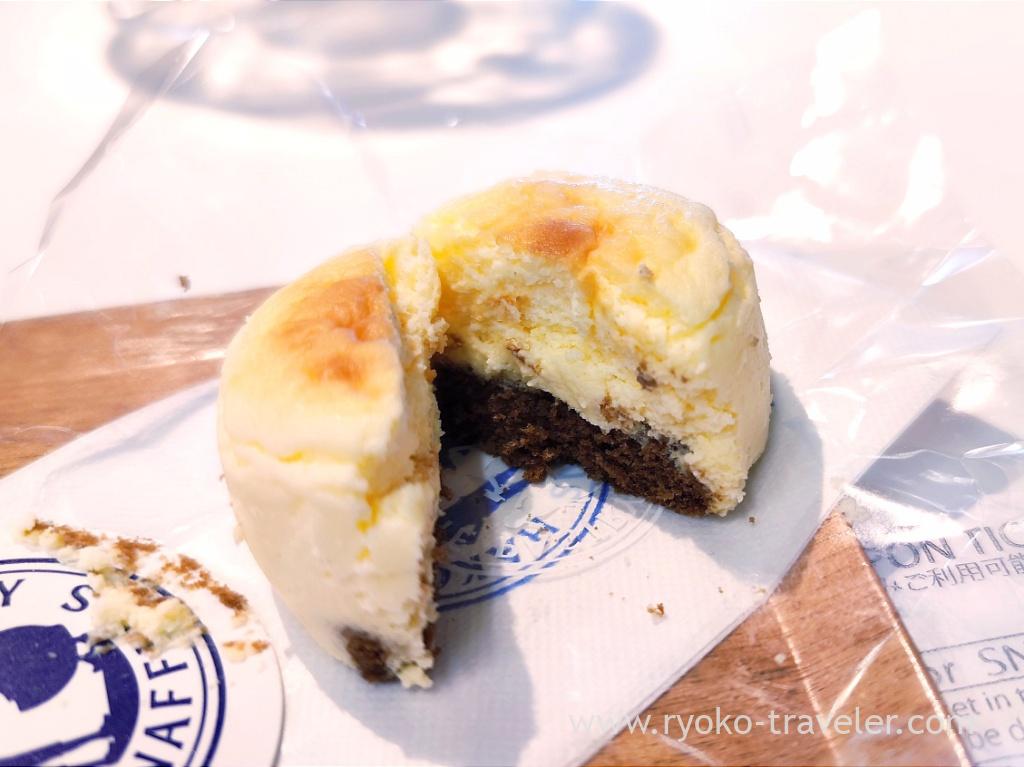 I visited there next day, too. I eate Coconuts. If you love cheese omelet and coconuts, you definitely love it. It don't have strong coconuts flavor. Mild.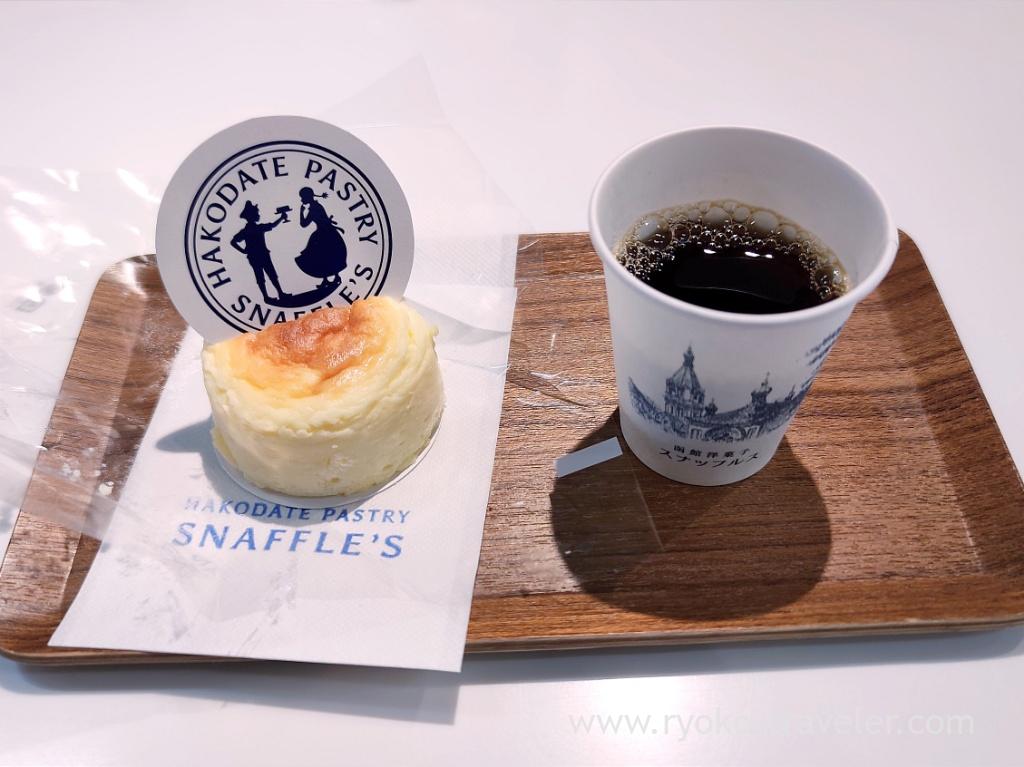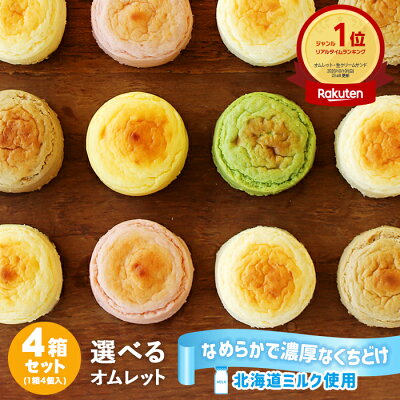 函館洋菓子スナッフルス
¥4,380
(2023/09/10 00:33時点 | 楽天市場調べ)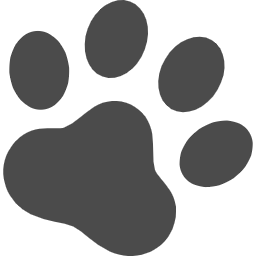 ポチップ
If you love cheese omelet, you can't avoid stopping at there.