Speaking of udon at Gotanda, I remember that there is curry shop that is named "Udon". But I went to Gotanda to eat real udon that time 🙂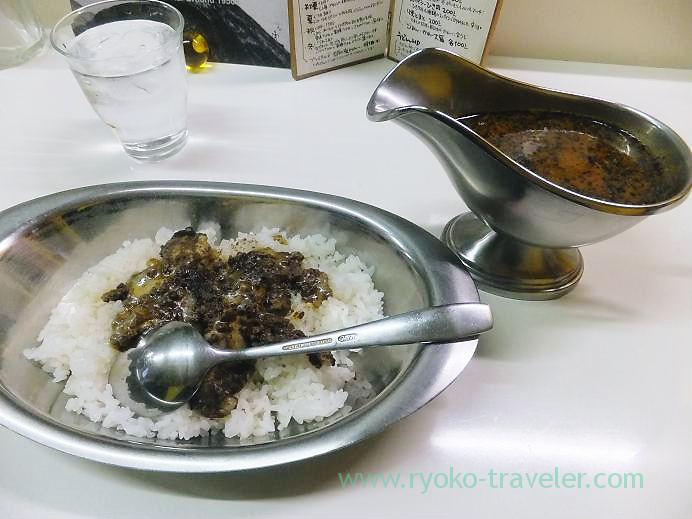 Gotanda : Oyster God at Udon
Oyster ! oyster !! oyster !!! My friend took me to a curry shop that is named Udon last of December. Well,it isn't a ...
Here is Oniyanma. we can eat local Sanuki Udon at there.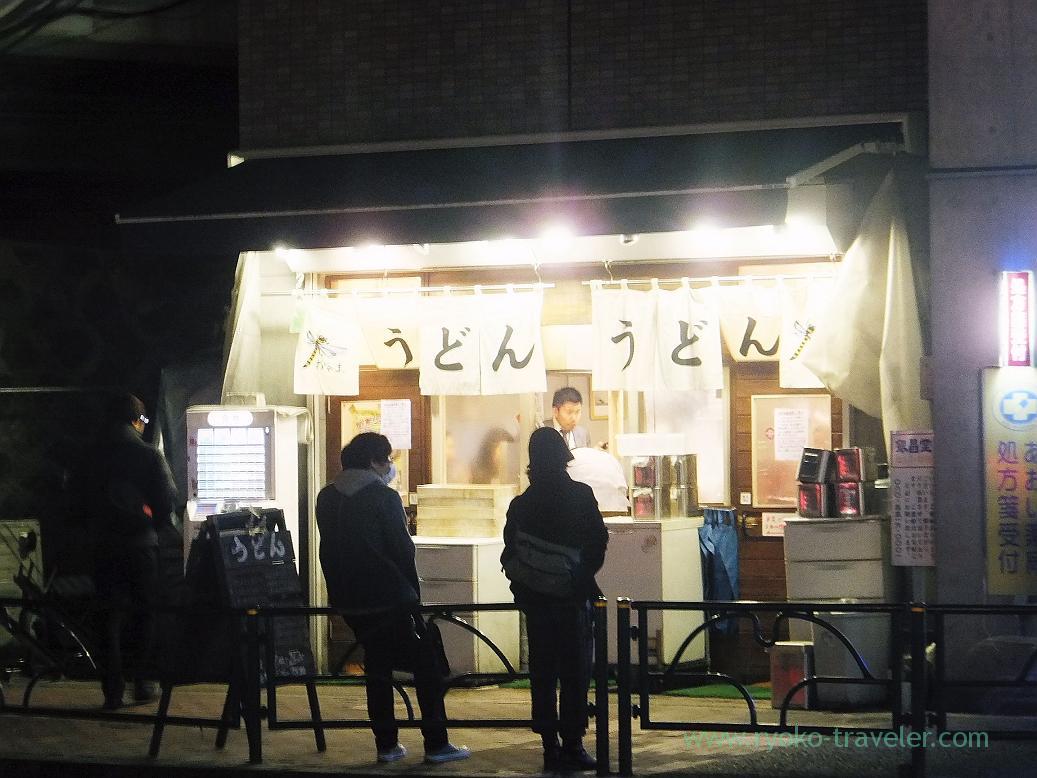 Where?
They are located just close to Gotanda station !
Udon with chickn and chikuwa tempura.
Well, it is a stand-up-eating shop and there's a ticket vending machine outside.
When I got to the shop, the shop was full, so I had to wait about 10 minutes.
I ordered this.
Regular size of Kake-udon with Chicken tempura and chikuwa tempura (鶏天とちくわ天かけうどん並, 460 yen)
That soup was lightly seasoned, so those fat of minced fish and chicken added the soup more taste.
The regular size was short for me a bit.
Speaking of udon, Kokuwagata in Hongo area was good, too.
http://www.ryoko-traveler.com/kokuwagata1/
About Oniyanma (おにやんま)
Address / 1-6-3 Nishi-Gotanda, Shinagawa-ku, Tokyo
Open / 7 a.m. – 0:30 a.m.
Saturdays, Sundays and national holidays / 9 a.m. – 11 p.m.
Closed / No scheduled
Credit card / Unavailable
Reservation / Unavailable
Smoking / Not permitted
About branch
There's a branch in Shimbashi !
Oniyanma (おにやんま 新橋店) in Shimbashi
I visited Oniyanma in Shimbashi area. They are stand-up-eating Sanuki Udon shop. I have been to the head shop in Gotan...