I visited Oniyanma(おにやんま) in Shimbashi area. They are stand-up-eating Sanuki Udon shop. I have been to the head shop in Gotanda, but this was the first time to visit branch.
They have simple appearance as well as the head shop. Because we can't see inside of the shop from the outside, so I was excited a bit. The left door is for enter, and the right door is for exit. I think it's for avoiding confusion.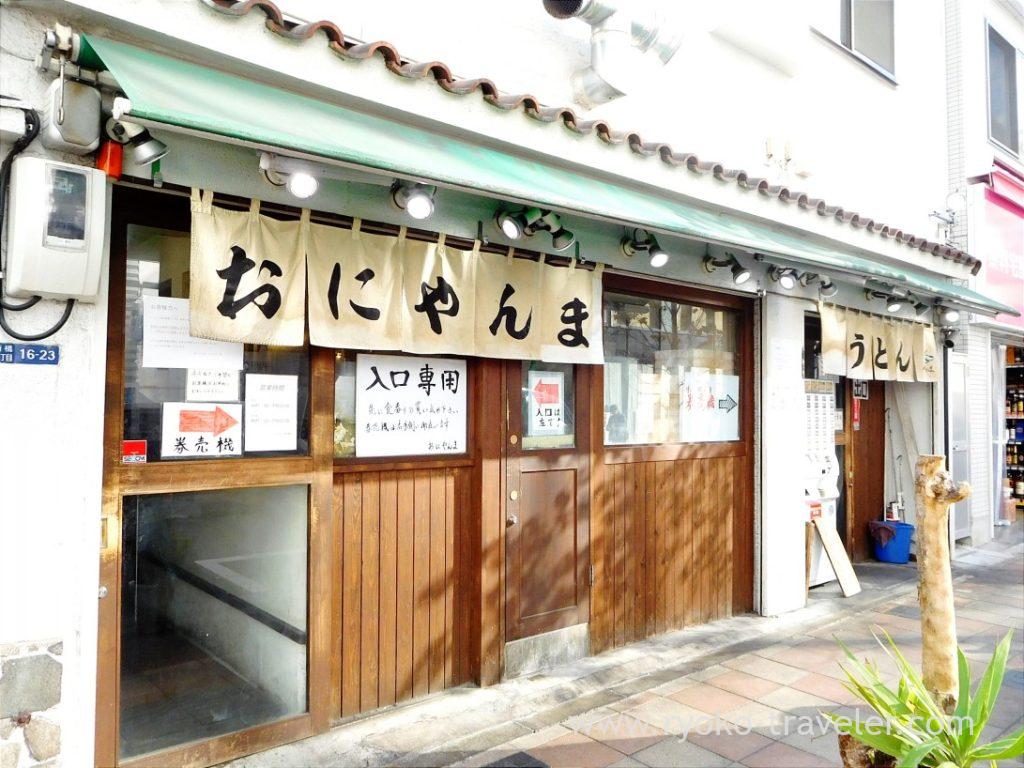 Entrance.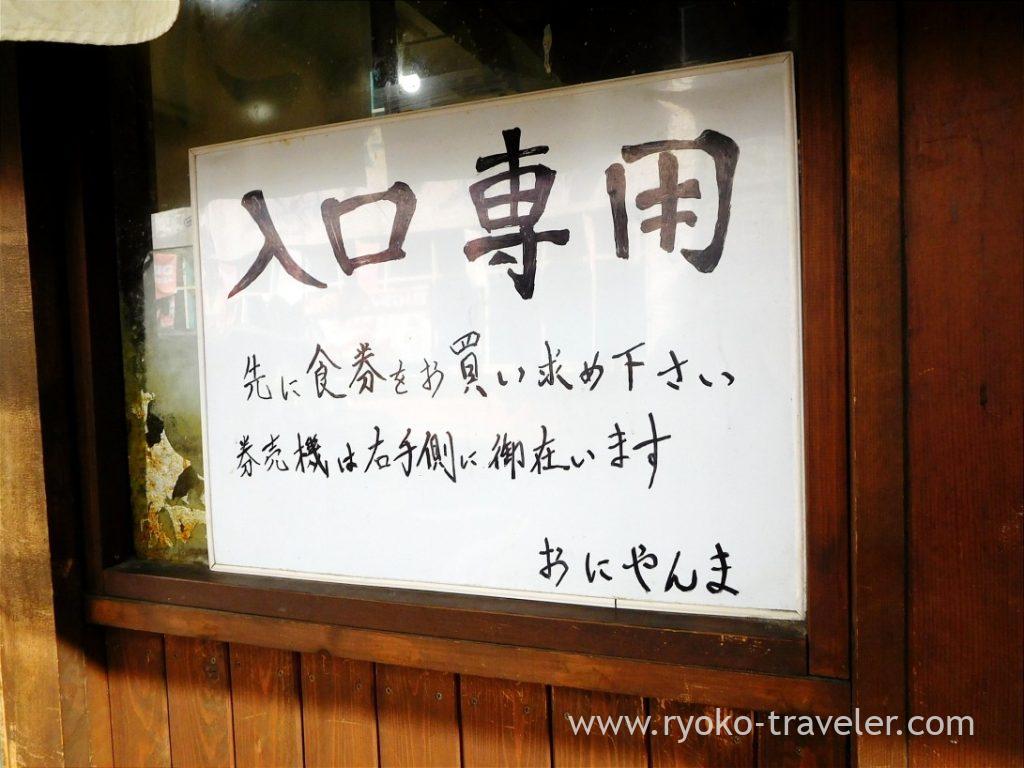 But there's a ticket vending machine on the right. When you buy ticket, they accept notification automatically. Udon is from 330 yen. And you can add ingredient from 50 yen.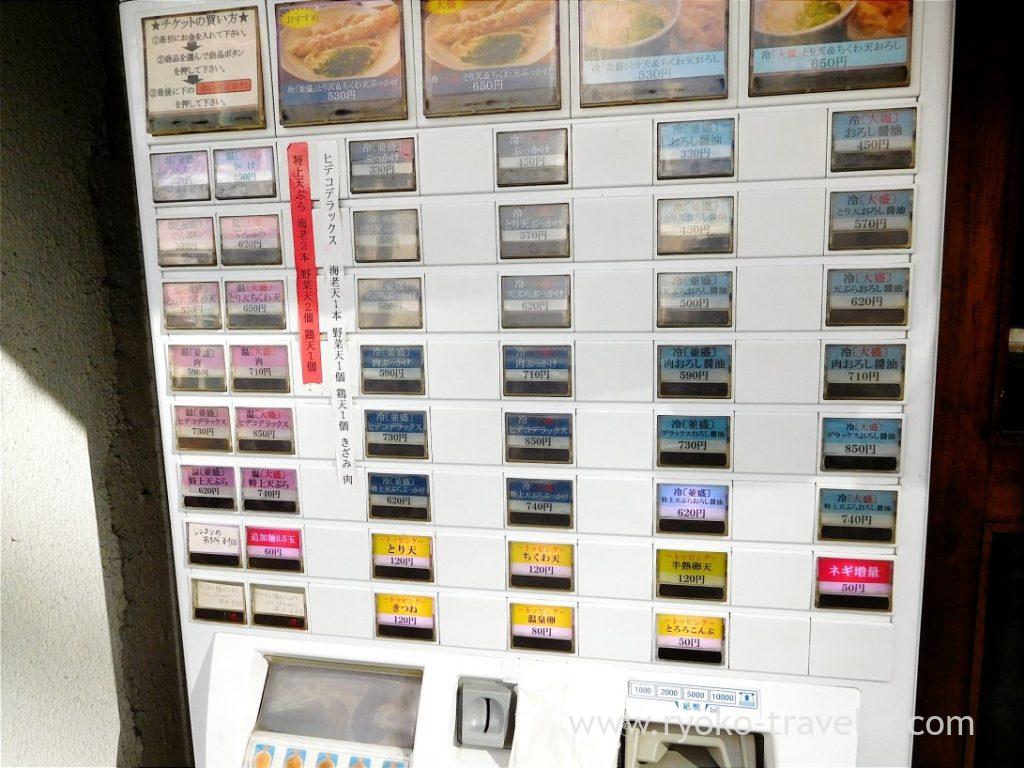 They are open from 7 a.m., and they are open throughout New Year holidays.
It's really convenient like stand-up-eating soba shop inside station ! And more, their udon is delicious. So, they are so popular. It can't be helped.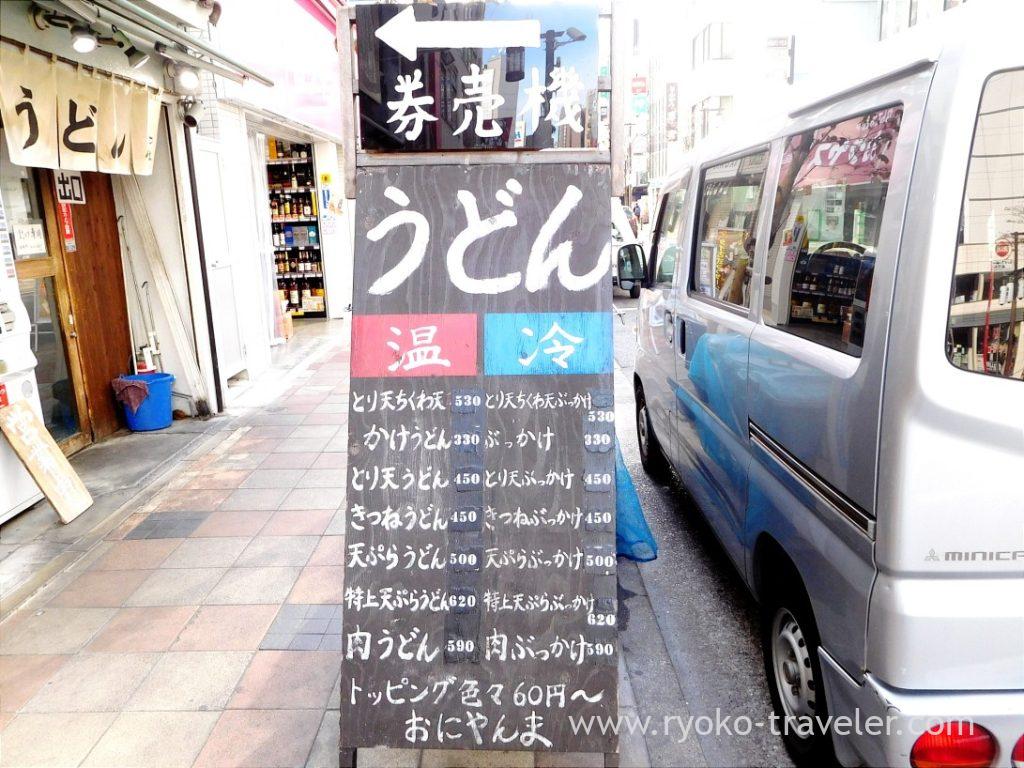 As soon as you enter the shop, there's a counter for serving foods. They say "Hello", but you don't have to hand your ticket to them because they already know what ticket you buy. You have only to put your ticket on the tray and wait.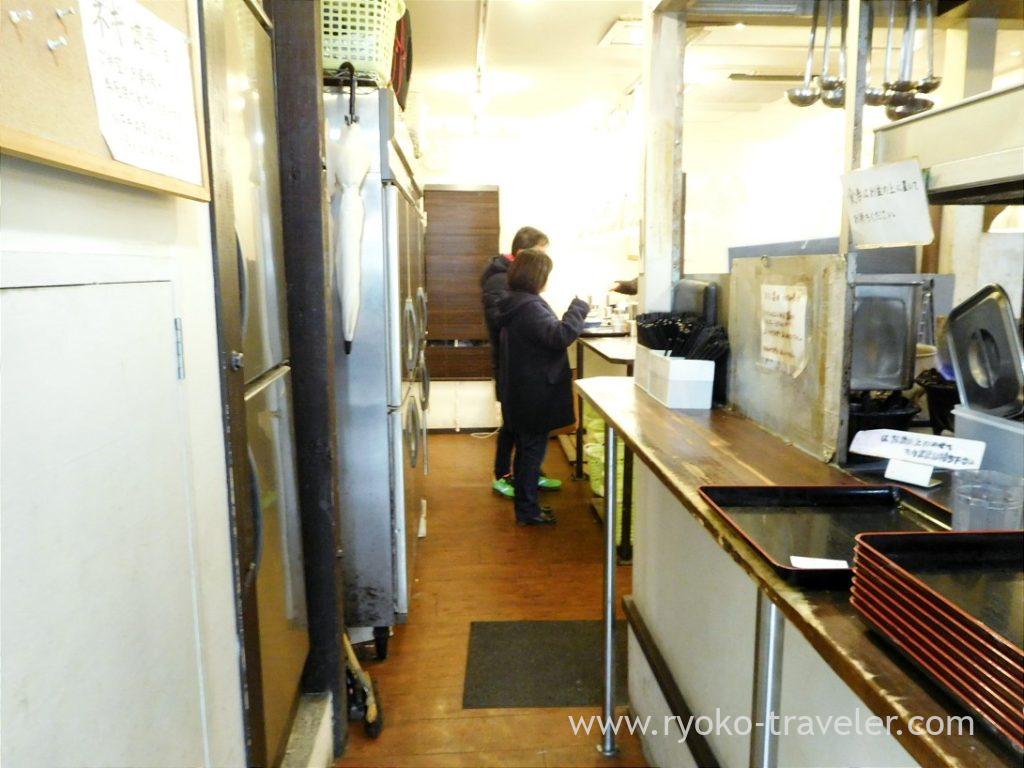 I got water while waiting. Because there was no one waiting, my udon was served quickly.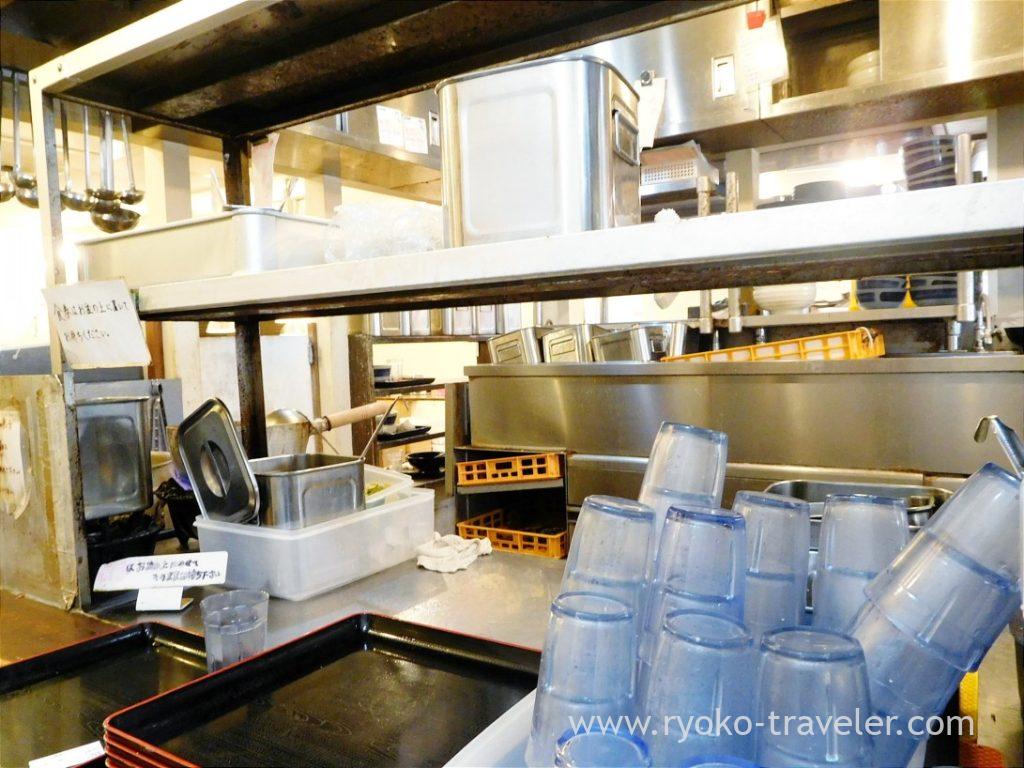 After I got udon, went toward the eating area. Of course, stand-up-eating. There's a basket under the table.(But not clean…)
I buy ticket of Warm KAKE and onsen tamago. The staff put my onsen tamago into the soup. The onsen tamago was soft and its yolk was melted with chopsticks. They don't serve spoon, I had no choice but drink the soup up for eating yolk dissolved in the soup :p
But it didn't have much amount, I could drink it up easily.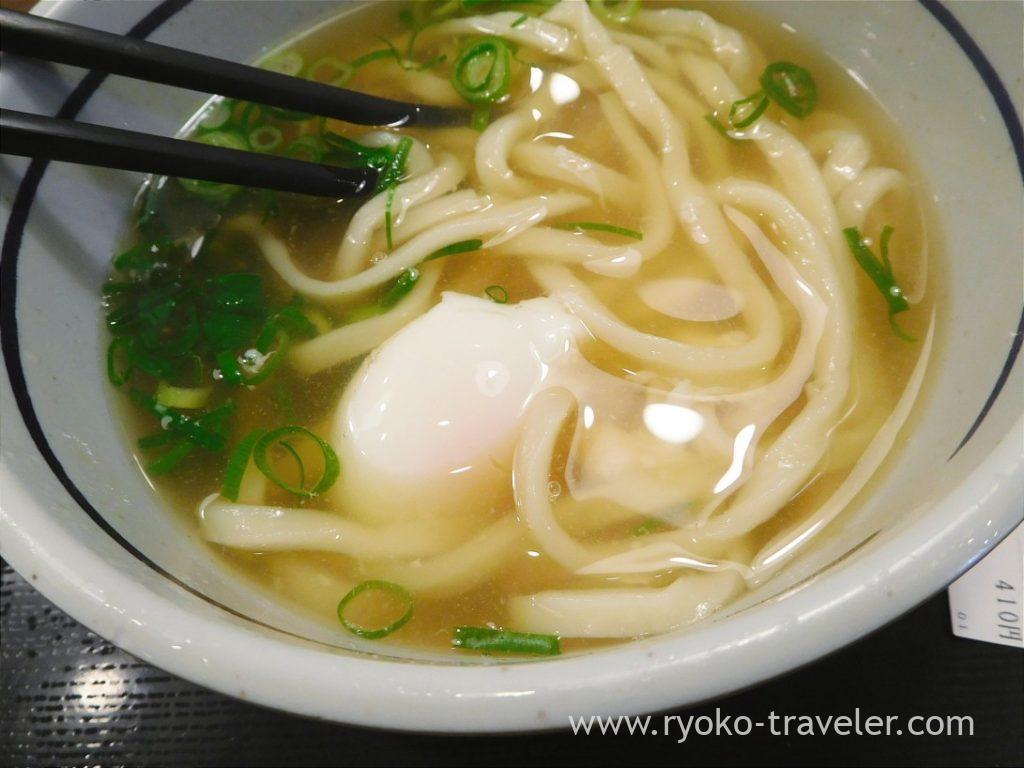 There's tenkasu, grated ginger and shichimi pepper on each table.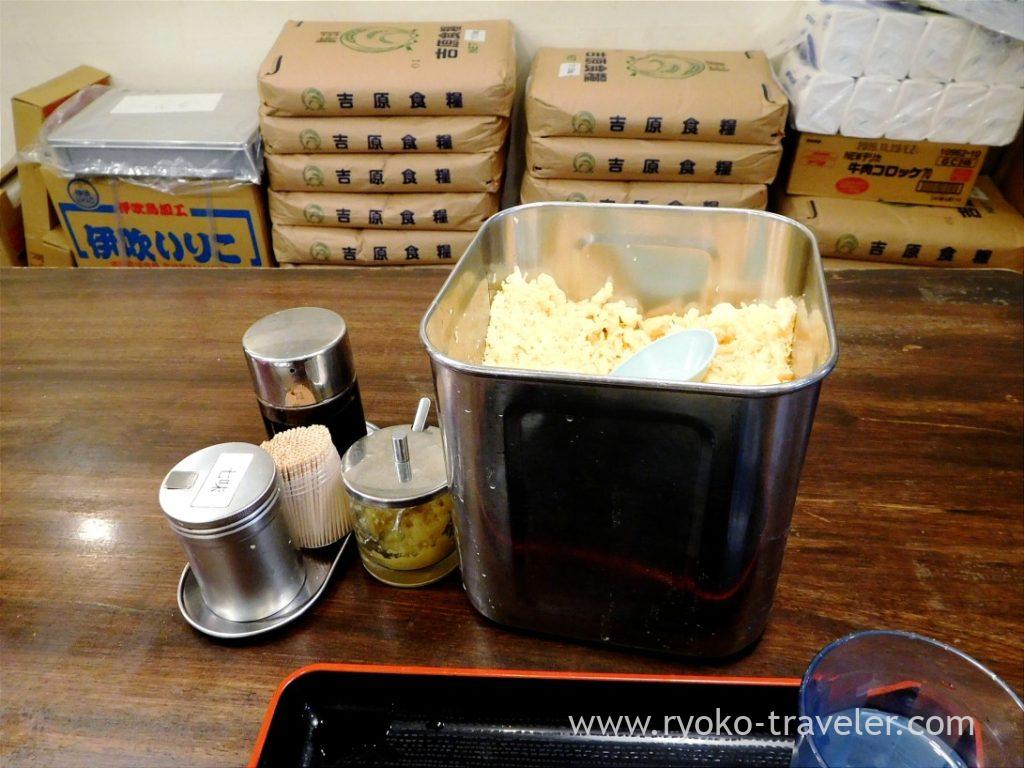 Though the soup was seasoned lightly, the soup stock had much fish extracts. Delicious. The udon didn't tough like normal Sanuki Udon, but this springy udon was my tastes. Both the soup and the udon was mild.

So, by adding tenkasu and grated ginger, they I could feel the different tastes because of the oil and stimulation. Good.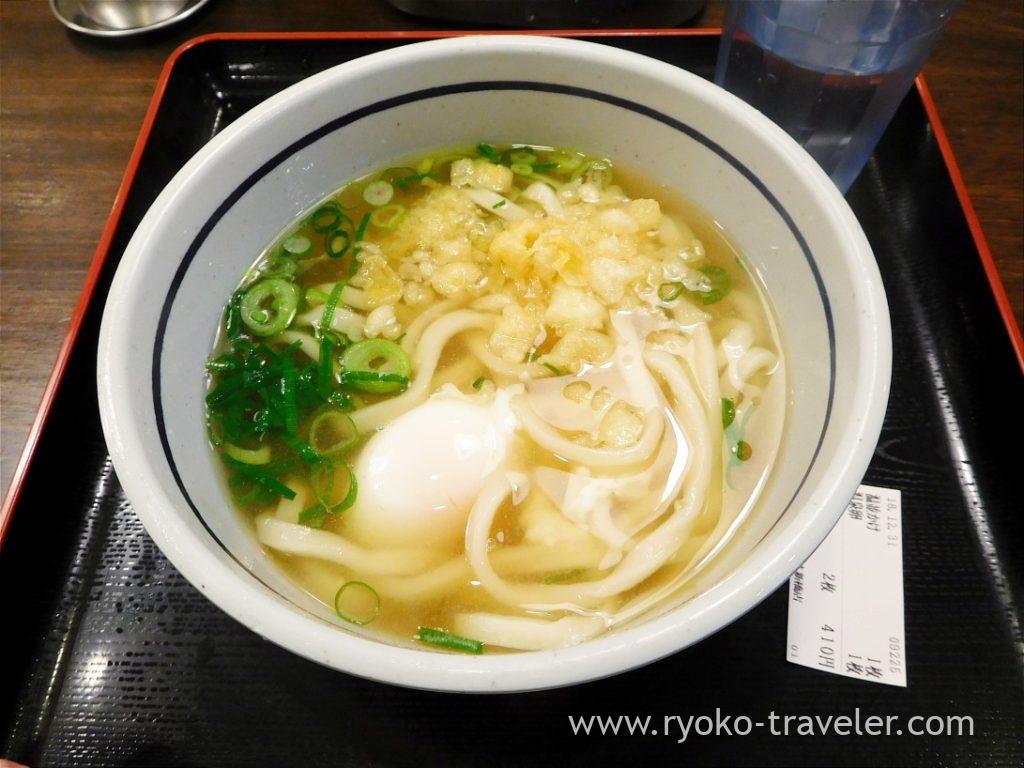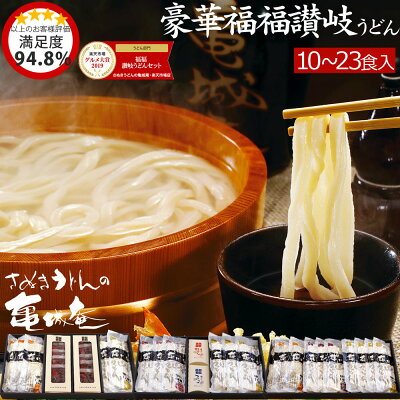 Sanuki Kijoan Rakuten branch (亀城庵 楽天市場店)
¥4,280
(2023/11/17 23:49時点 | 楽天市場調べ)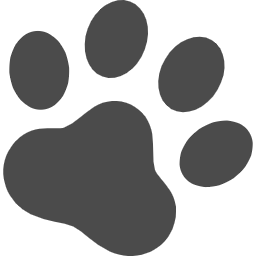 ポチップ
About

Name Oniyanma Shimbashi branch (おにやんま 新橋店)
Open Breakfast, Lunch, Dinner
Reservation Unavailable
Credit card Unavailable

Google Map