I went to Saryo Tsujiri (茶寮都路里) at Caretta Shiodome for a long time absence.
It happens that today is 3rd March.
And I happened to find this name of parfait.
Of course I ordered it :D.
It is the image of Ohinasama by Tsujiri.
The thing of pink color is frozen berries .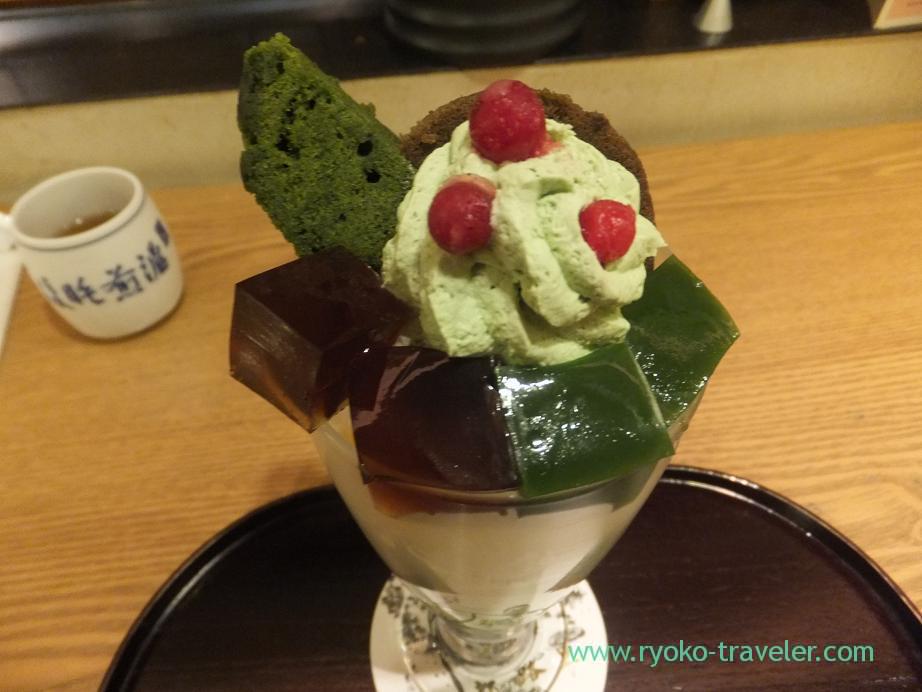 Roasted green tea jelly is good.
The tea that they serves have roasted flavor.It is good too.
But chocolate sponge cake is too sweet for me. I don't l ike it.
Eating it with vanilla ice cream . I felt it is not too sweet.
I managed to eat it all.
I'm disappointing that the shiratama was frozen a bit. 🙁
Agar corners under the maccha ice cream was like a sharbet.
I think it wasn't such a condition before.
Because now is winter ? (No, no no… 🙁 )
Still, why spork ?
I can't spoon up all 🙁