Caretta Shiodome have a branch of Saryo Tsujiri (茶寮都路里) that is so popular Japanese confectionery cafe in Kyoto. And there are always many people waiting throughout their business hour.
When I visited there last time, it was March 3. March 3 is Hinamatsuri day.
So, they prepared special parfait named "Ohinasama". So, I ordered it.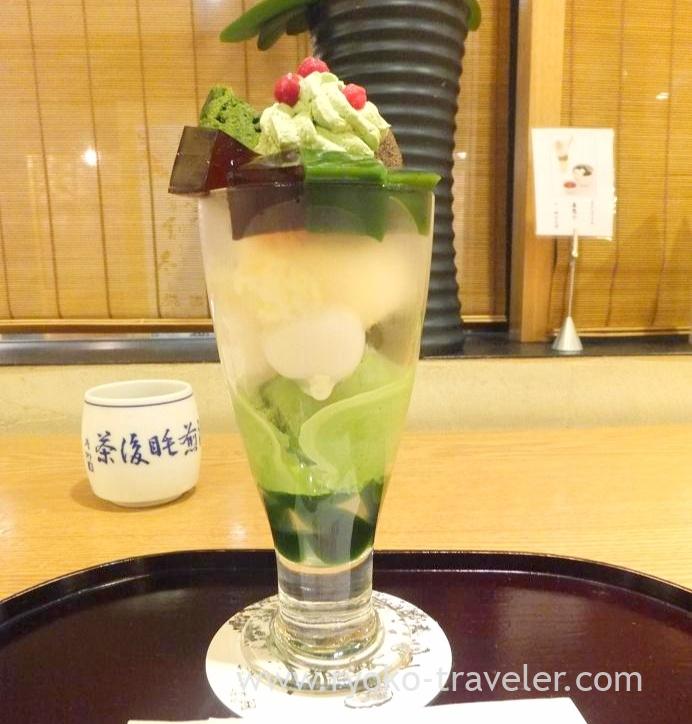 Those pink things are frozen berries. It have hojicha (roasted green tea) jelly and matcha jelly, whipped matcha cream, matcha sponge cake, chocolate sponge cake on it.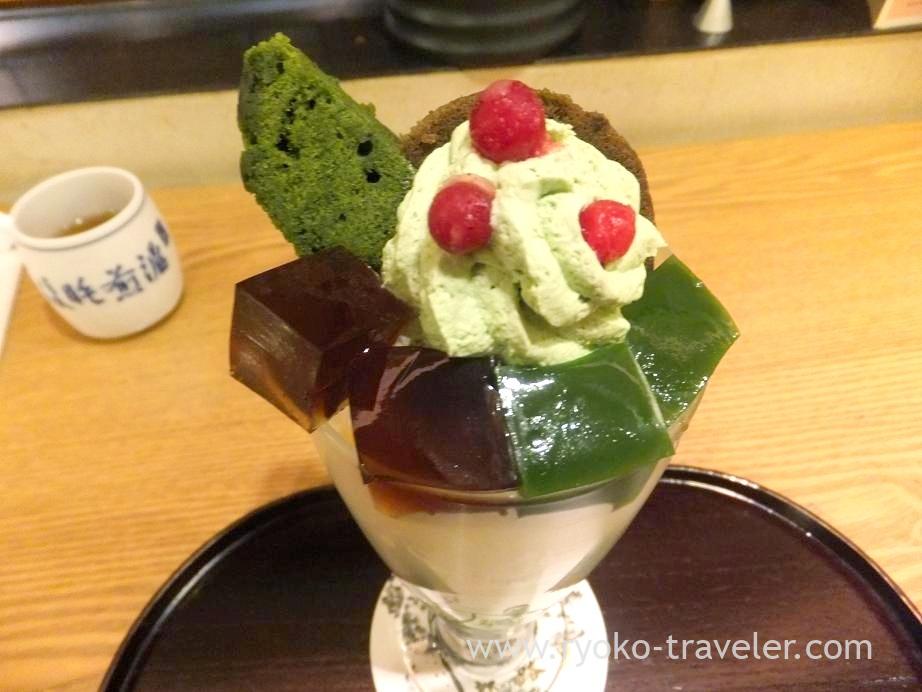 I was disappointed with shiratama because it was frozen a bit.
Agar corners under the maccha ice cream was like a sharbet.
I think it wasn't such a condition before. Umm. Of course, looking is important, but I want they change those position to eat soft things as soft.
About

Name Saryo Tsujiri Shiodome (茶寮都路里 汐留店)
Open Day through night
Reservation Unavailable
Credit card Available
URL Website, Twitter, Instagram

Google Map