I visited Odayasu (小田保) again. Now Odayasu is my dining room :p Truthfully speaking, I wanted to eat seasonal tempura at Tenfusa, but Tenfusa didn't have those foods in stock.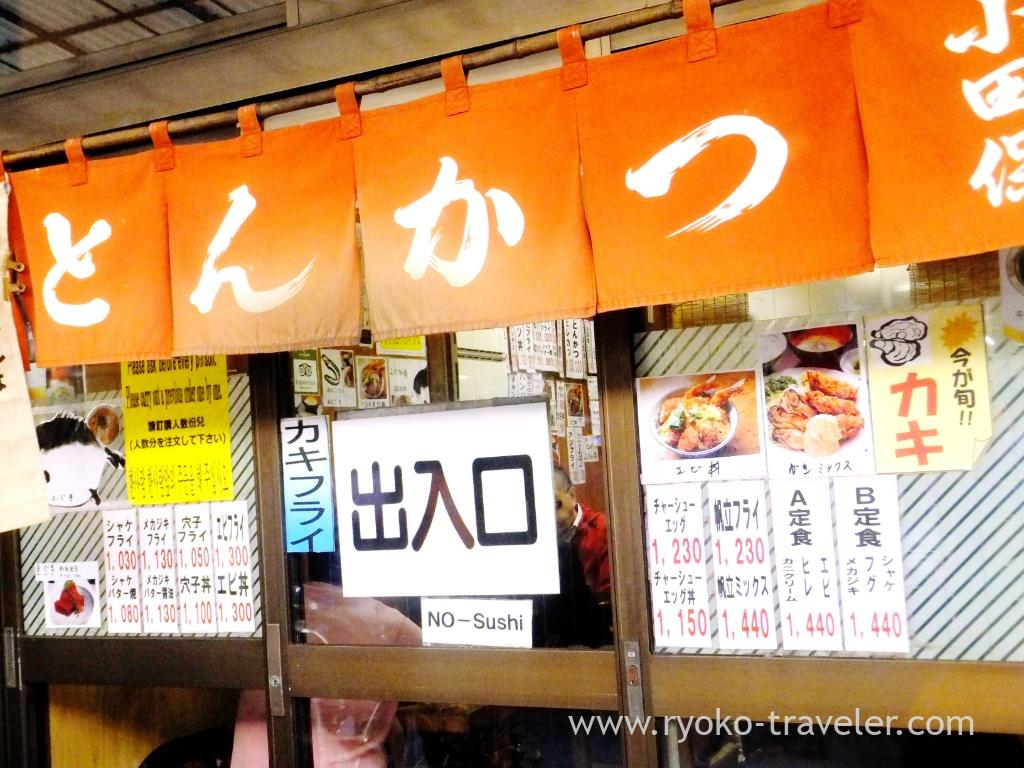 Finally, Odayasu's mistress remember my face and she asked my job. She thought I'm working on something mass media. No, I'm a system engineer 🙂 By the way, Odayasu updated their prices on the menu from April 1st because of consumption tax increase. Well, the menu is bright ! New ! Umm. I want nice round number….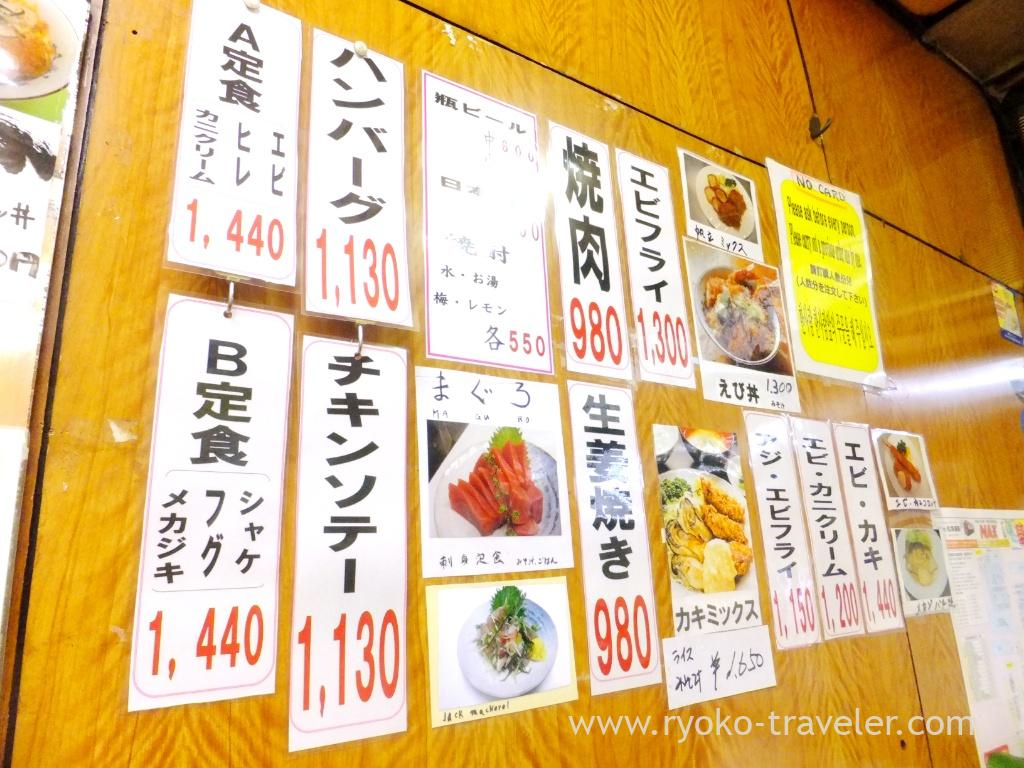 Anyway, I ordered my breakfast. I chose A set. What is A set ? This. It have pork fillet cutlet, crab cream croquette and ebifurai. Those were fried so deeply that day… but still those were tasty.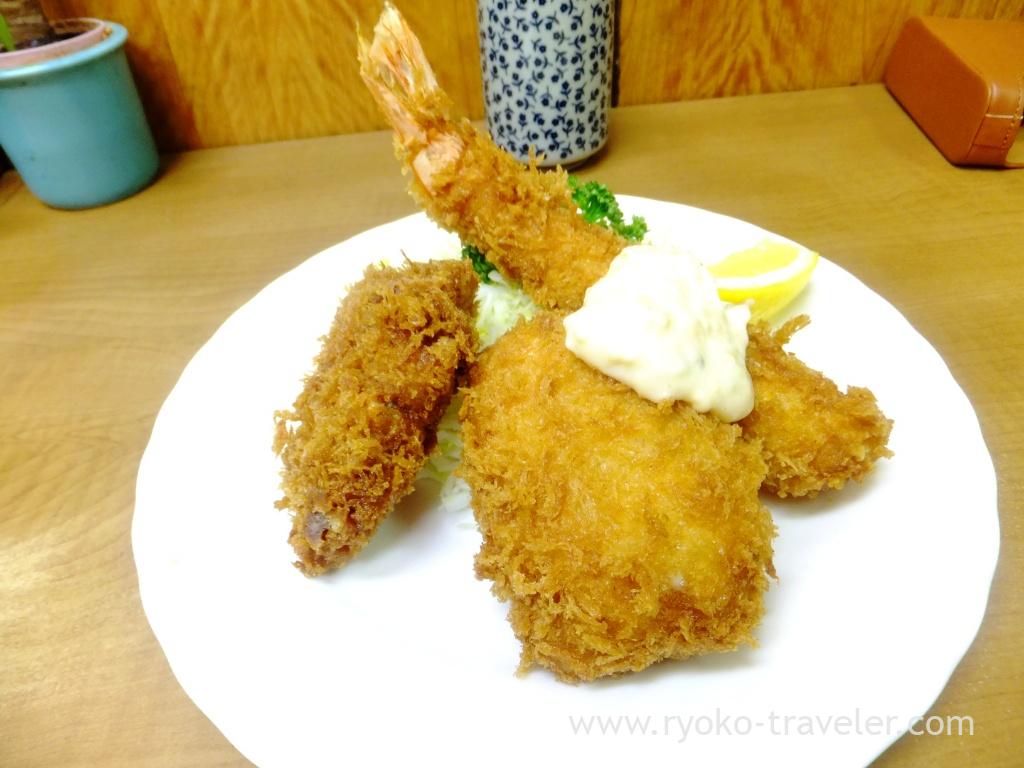 Miso soup and rice. I don't remember exactly. Pickled vegetables isn't serve with set since some time or another. It's a shame.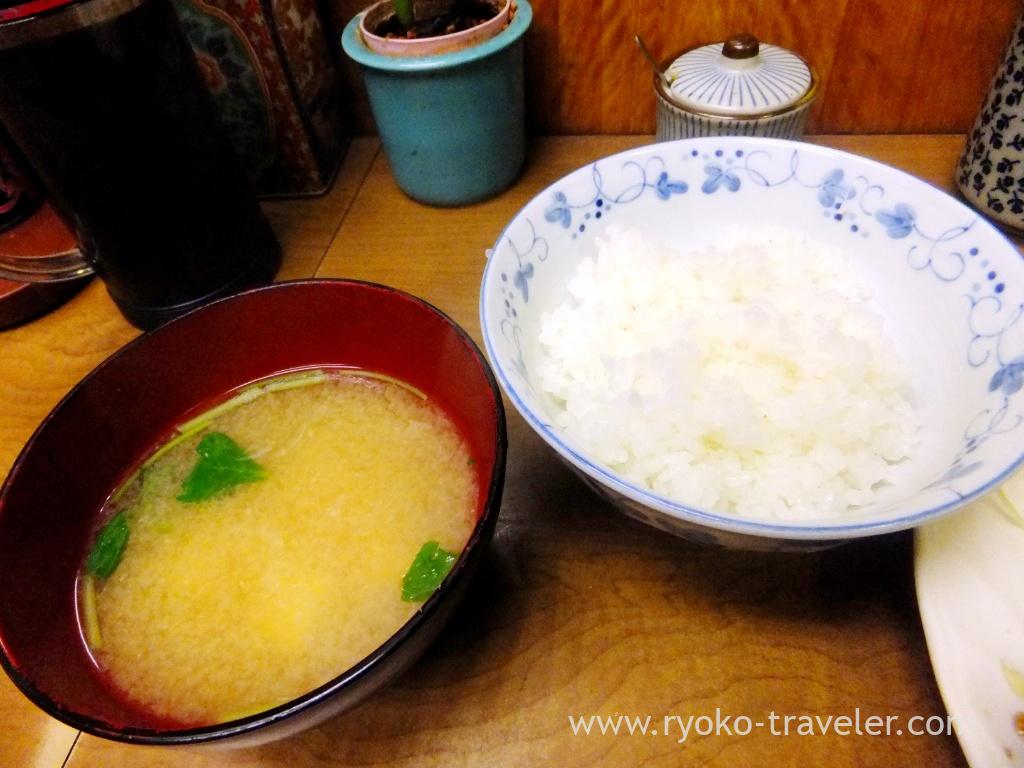 Section of the crab cream croquette. It have much crab meat ! The Béchamel sauce was rich !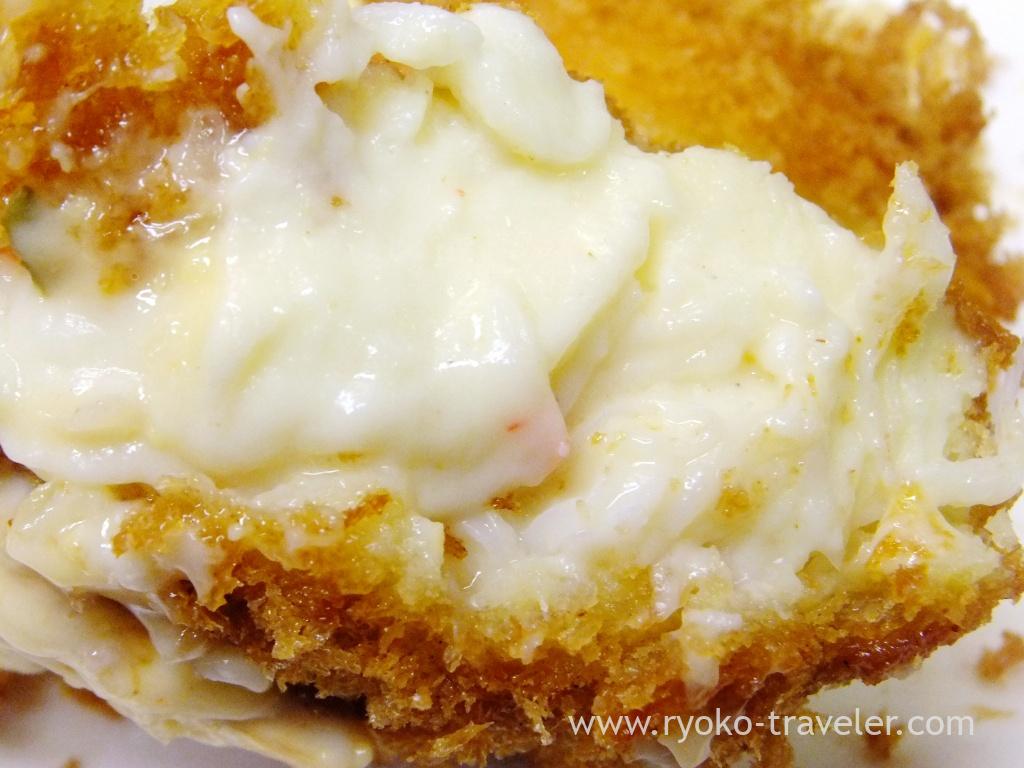 Section of the pork fillet tonkatsu. Because it was fillet, the meat wasn't fatty, but it was good 🙂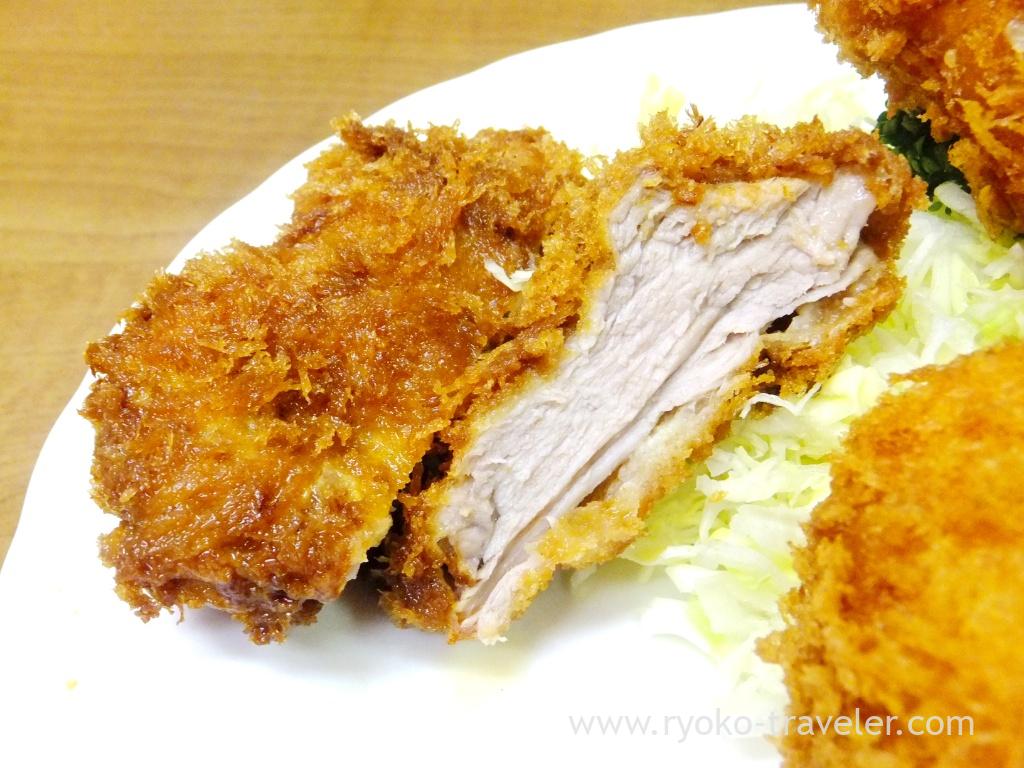 The shrimp was tasty enough. That day, many people ordered kaki mix (Deep fried oysters and fried oysters with butter set). Oysters is going to be out from the menu soon. Umm. It might already end…
About

Name Odayasu (小田保)
Open Morning through noon
Reservation Unavailable
Credit card Unavailable

Google Map (Current location in Toyosu Market)