I woke up early in the morning to have breakfast at Yonehana, but my friend posted about the whiteboard menu of Odayasu (小田保) on the twitter. I found there's food name that I had wanted to try for a long time ! So, I changed my mind and went to Odayasu. When I got to Odayasu, there was no guest in the shop. I was only the guest at that time. But minutes later, another guests came in one after another. Well, what changed my decision ?
This. Fried amadai with butter (アマダイバター) with rice set. Amadai is tilefish. In Japan, we have many kinds of tilefish. The slice of tilefish was large and enough to be my breakfast.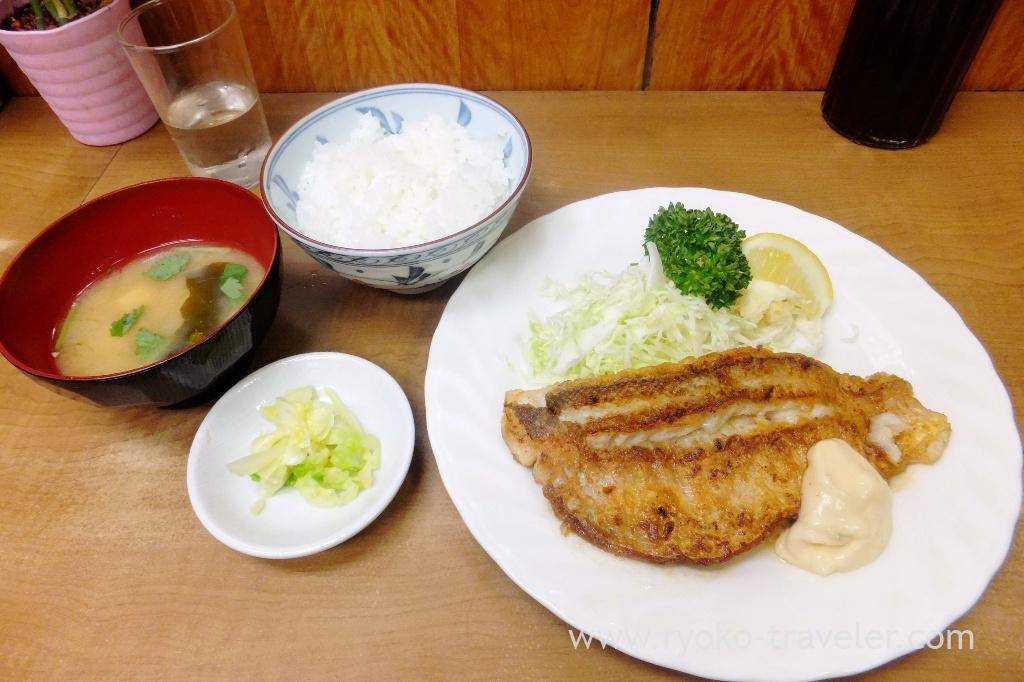 To my disappointed, the photos can't give you the awesome smell …. I was really impressed by the smell. The smell of fish and butter altogether was great. And its outside (its skin) was crisp but the inside was fatty and soft.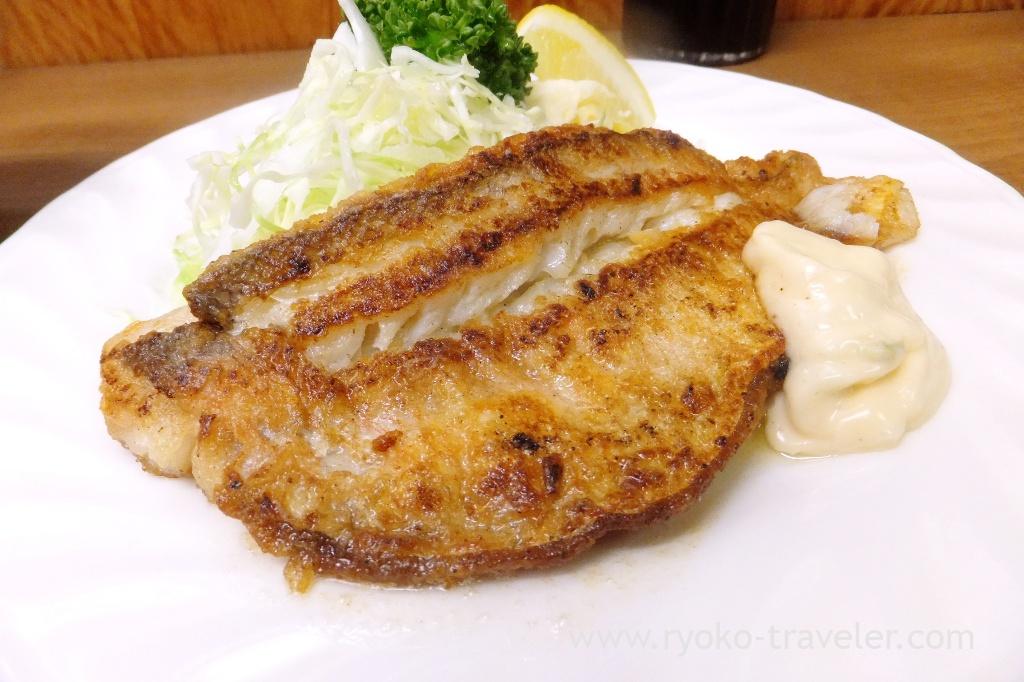 Though I was so sleepy before eating it, my eyes were entirely open ! Odayasu is great all the same ! Recently Odayasu have some guests from abroad. There are some menus that have photos on the wall. So, it's easy to order even if you don't understand Japanese language 🙂
About

Name Odayasu (小田保)
Open Morning through noon
Reservation Unavailable
Credit card Unavailable

Google Map (Current location in Toyosu Market)