Because I wanted to eat refreshing milk ice cream, I visited Nakahora Farm (なかほら牧場) on B1F of Matsuya Ginza. Their milk is really good.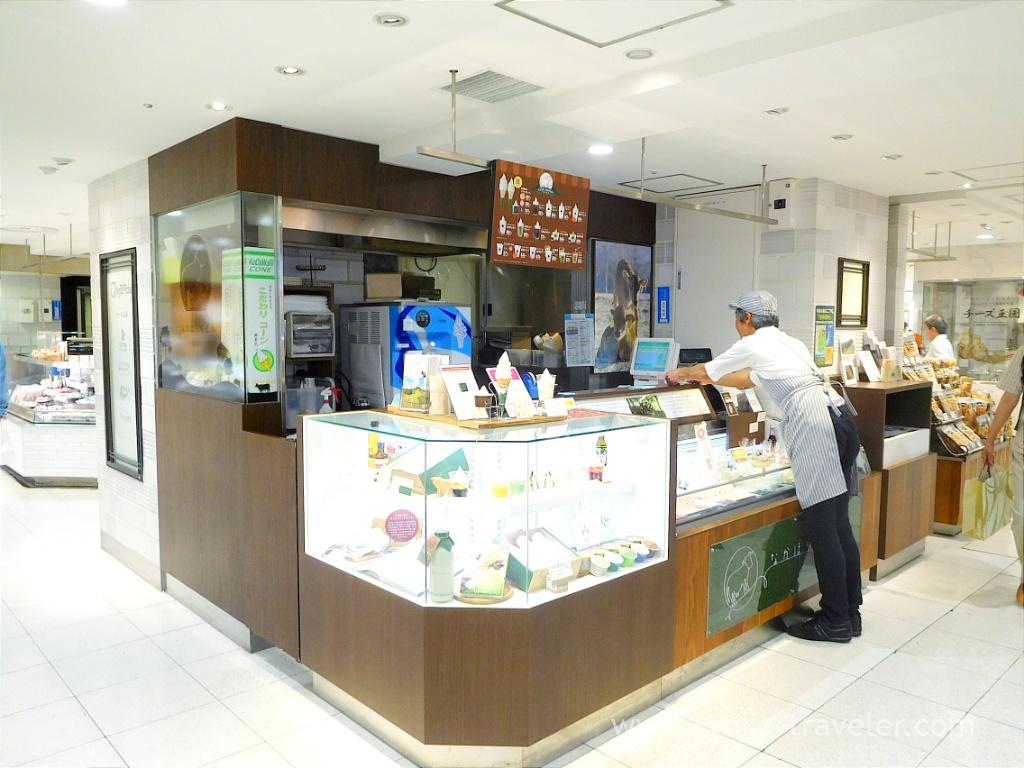 Where ?
Matsuya Ginza B1F. Matsuya Ginza is large and outstanding, so you won't miss it.
What is Nakahora Farm ?
Nakahora Farm (中洞牧場) is real farm located in Iwate prefecture. They put Jersey cow out to pasture throughout 365 days without stress. Halal milk.
We can get milk, cheese, yogurt and so on from those jerseys at the center of Ginza. And more, we can eat soft serve made of the milk at there. They sterilize and produce in their own factory without any additives. Ore no Bakery (俺のベーカリー) use Nakahora's milk for Ore no Namashoku Pan (俺の生食パン).
Menu
Though I thought they serve soft serve only, they serve a variety of drinks too. Yogurt drink having soft serve looks yummy. Those prices are higher, but because Matsuya sell honey at over 20000 yen normally, I felt those are inexpensive. It's a Ginza magic :O

Eating area
There's a eating area having counter seats only at the back of the shop. It can occupy 6 person.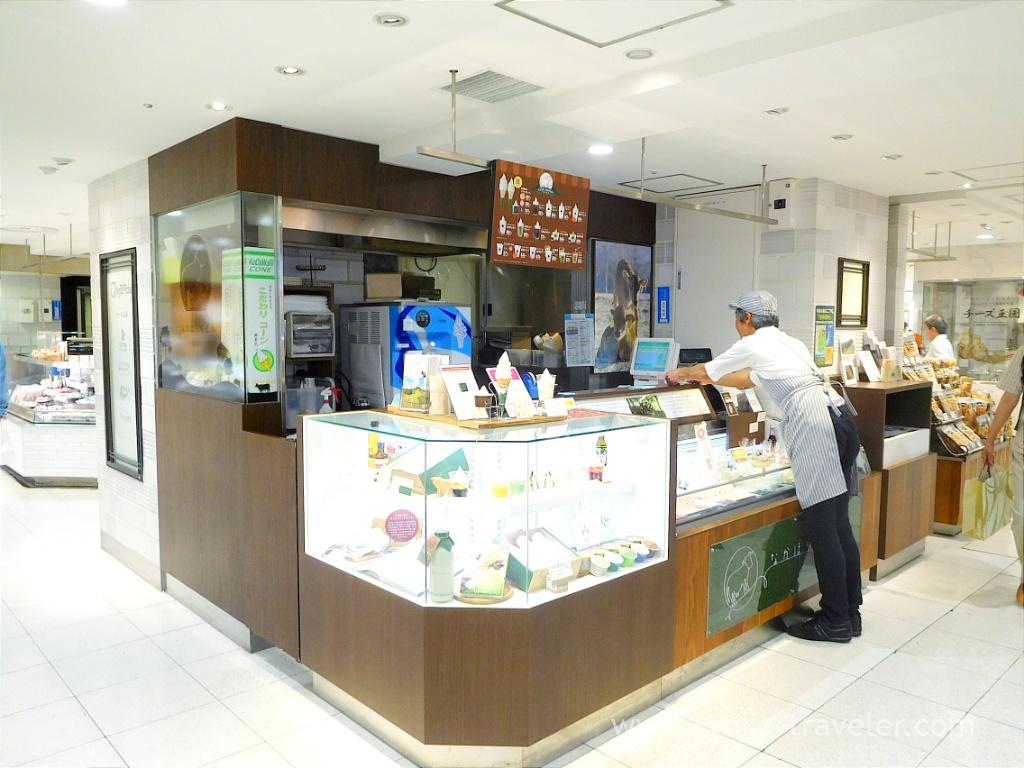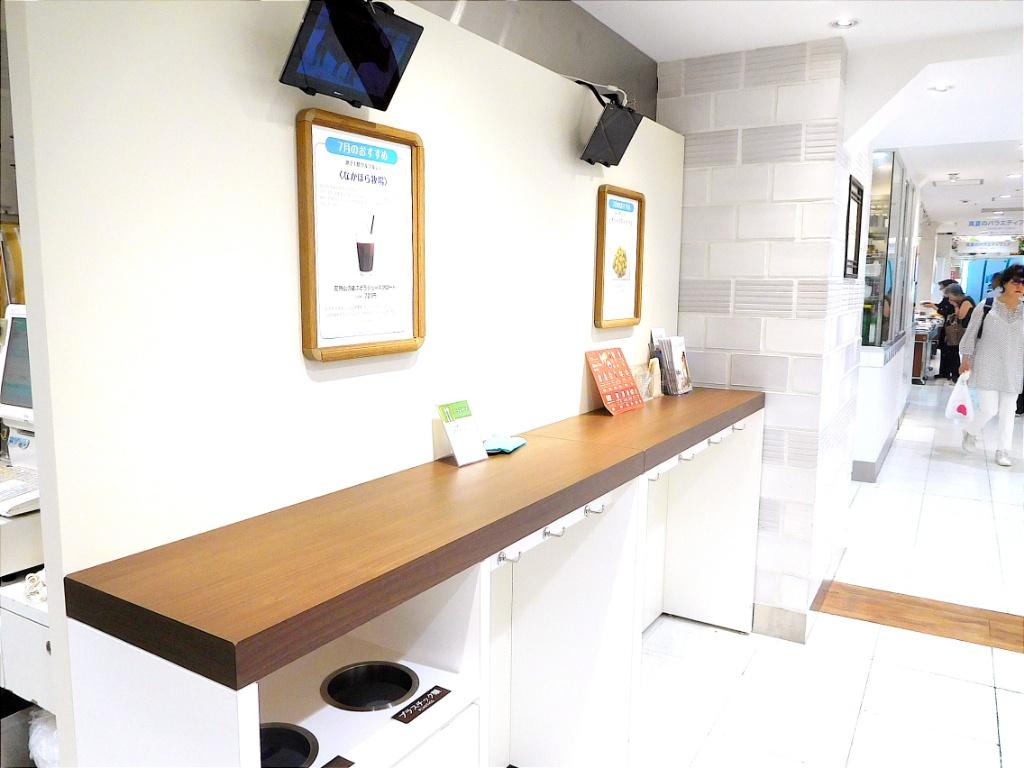 Soft serve
They have three sizes of Soft serve. The smallest one is Petit (391 yen), normal one is 501 yen, and the largest one is 701 yen.
I ordered normal size. The staff said it's 500 yen. They omit fractions.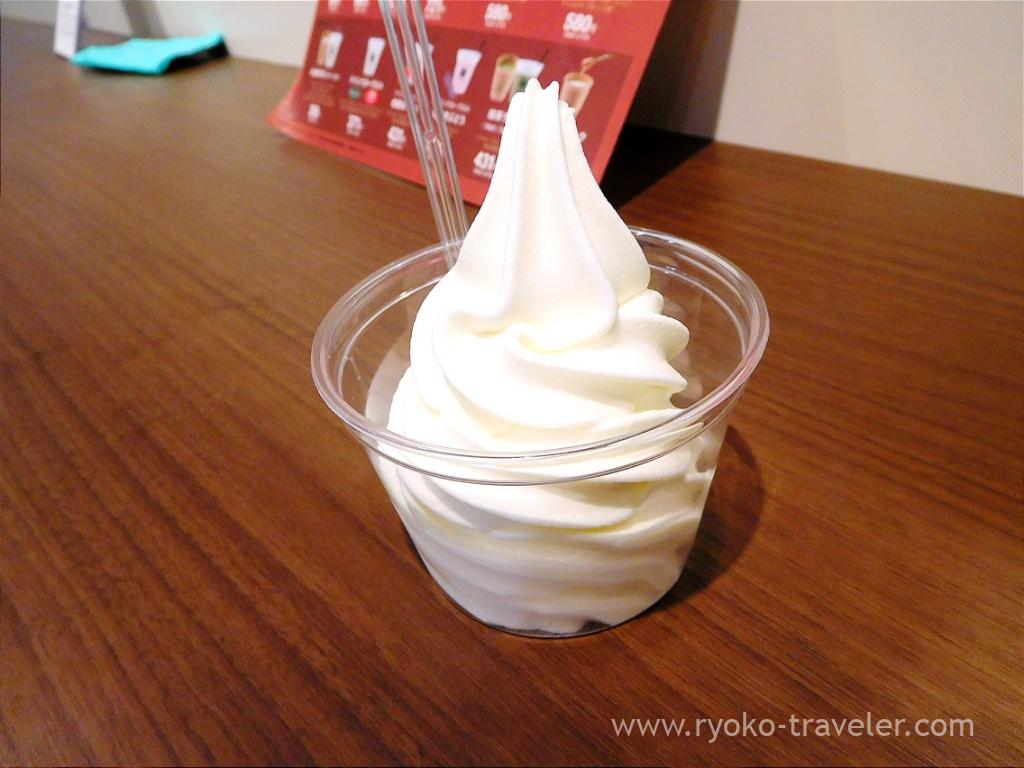 Though it had abundant flavor of milk, it had refreshing tastes and was light. And it wasn't too sweet. It's like natural milk.
So, if you want more sweet thing, soft serve with chocolate (Menu 600 yen / Cashier 600 yen) is better. I like it, too.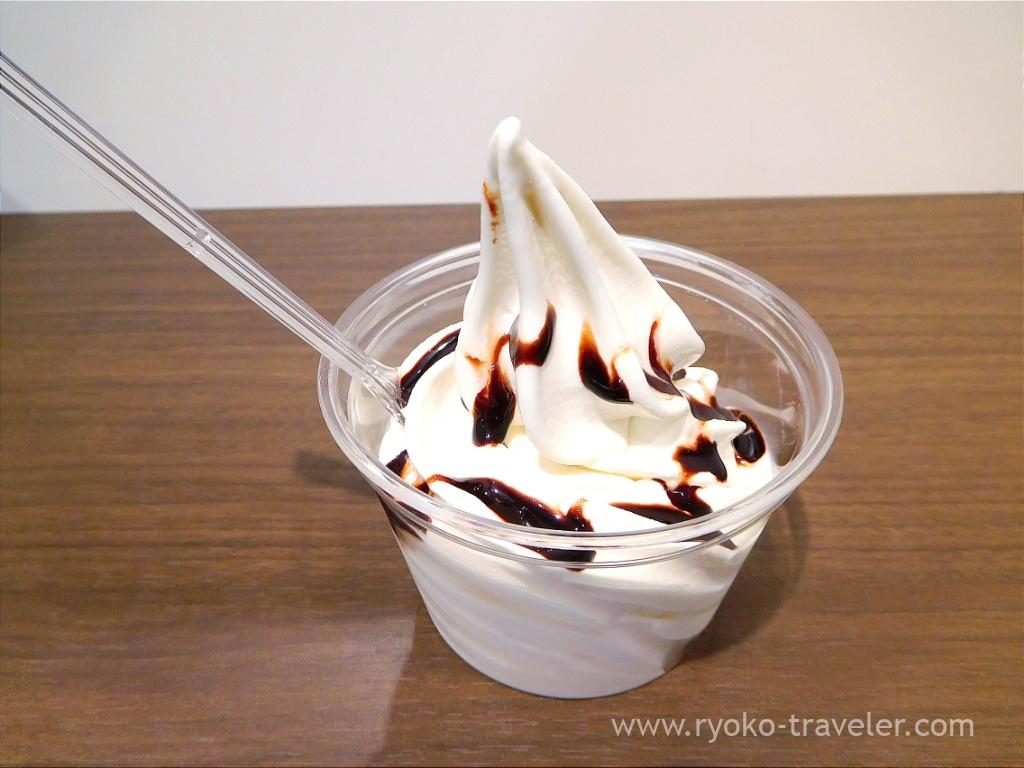 About the shop
Name in English / Nakahora Farm Matsuya Ginza branch
Name in Japanese / なかほら牧場 松屋銀座店
Address / Matsuya Ginza B1F 3-6-1 Ginza, Chuo-ku, Tokyo
Phone / 03-3567-1211

Business hour / 10 a.m. – 8 p.m.
Closed / No scheduled

Reservation / Unavailable
Credit card / Available