Murakamiya Mochiten (村上屋餅店) was born in 1877. They are long-established mochi shop in Sendai. They are so popular as zunda mochi. Their shop curtain is zunda-colored one. '餅' means mochi. Their appearance is simple but have high-impact. Many peoople visit there to go, but they have about 10 seats for here.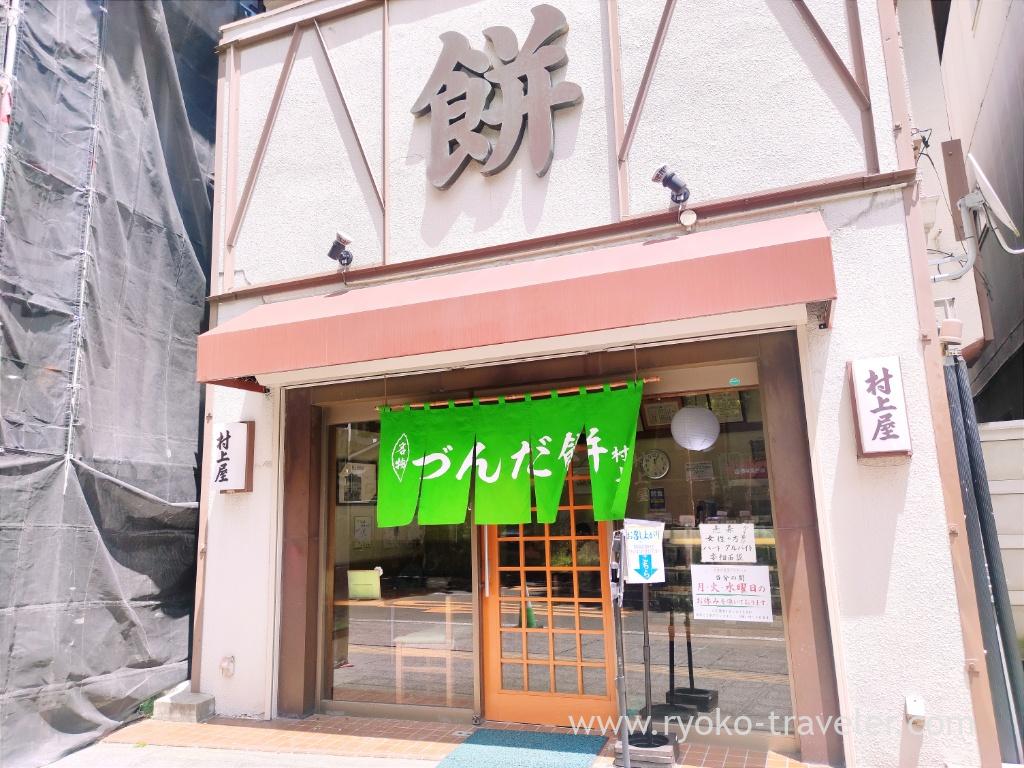 They are located within 15 minutes walk from JR Sendai station. They are mochi shop. Not zunda mochi shop. So, they sell daifuku, kusamochi and so on. 3 pieces of zunda mochi cost 680 yen, kurumi mochi and sesame mochi cost 665 yen each.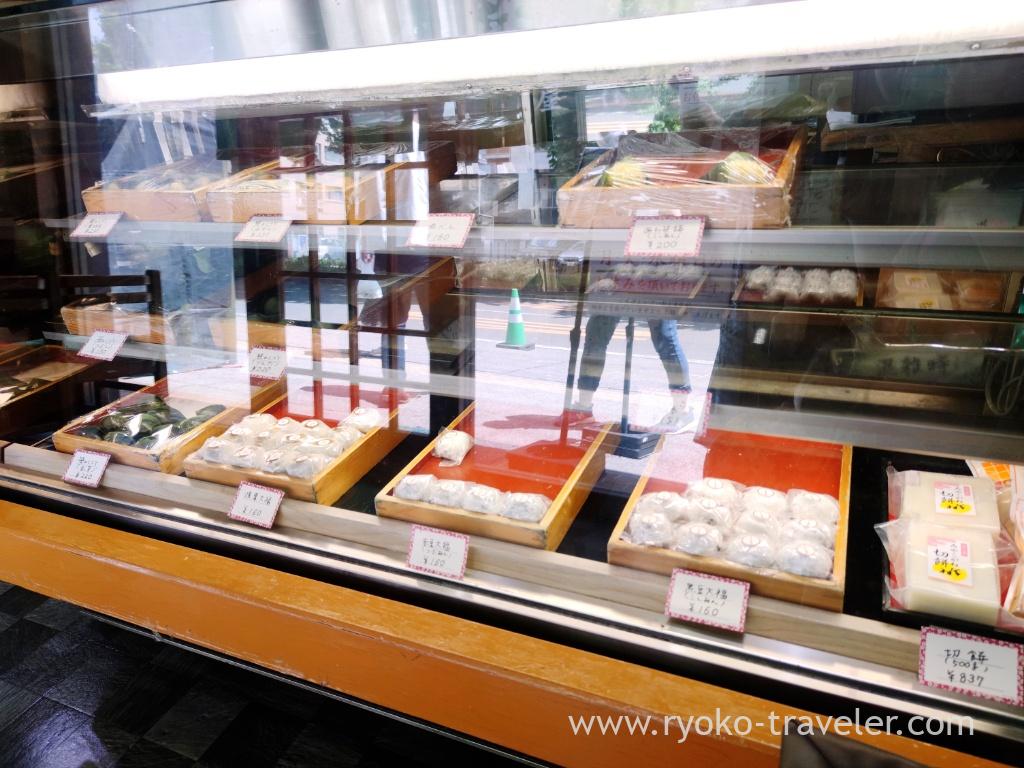 This is a menu for here. The most popular food is 3-shoku mochi (三色餅).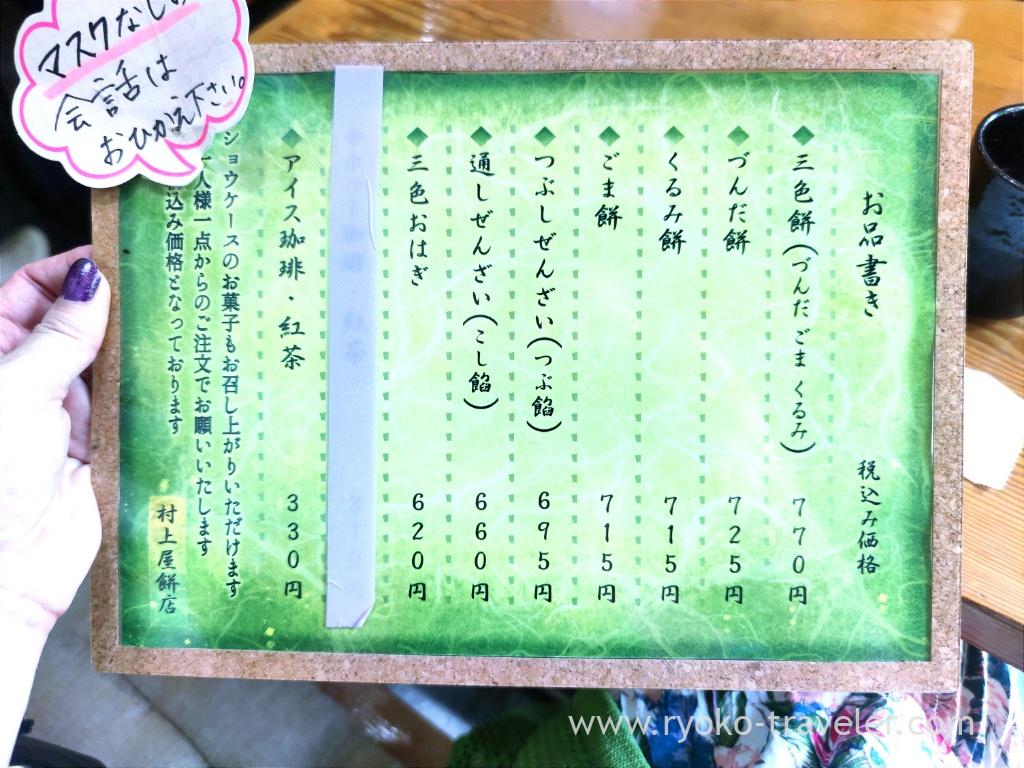 3-shoku means 3 color. When I was there everyone in the shop ordered it. Me, too 🙂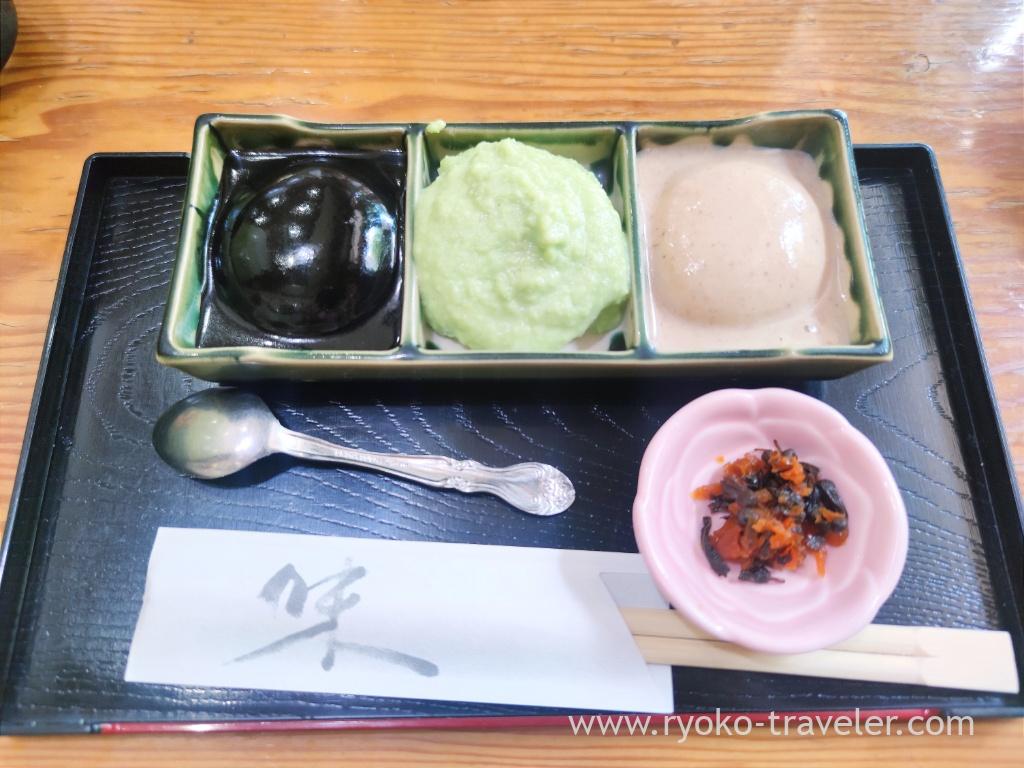 From left to right, sesame, zunda, kurumi. They cook mochi every morning, so, it's soft ! They use sticky rice cropped in Miyagi prefecture.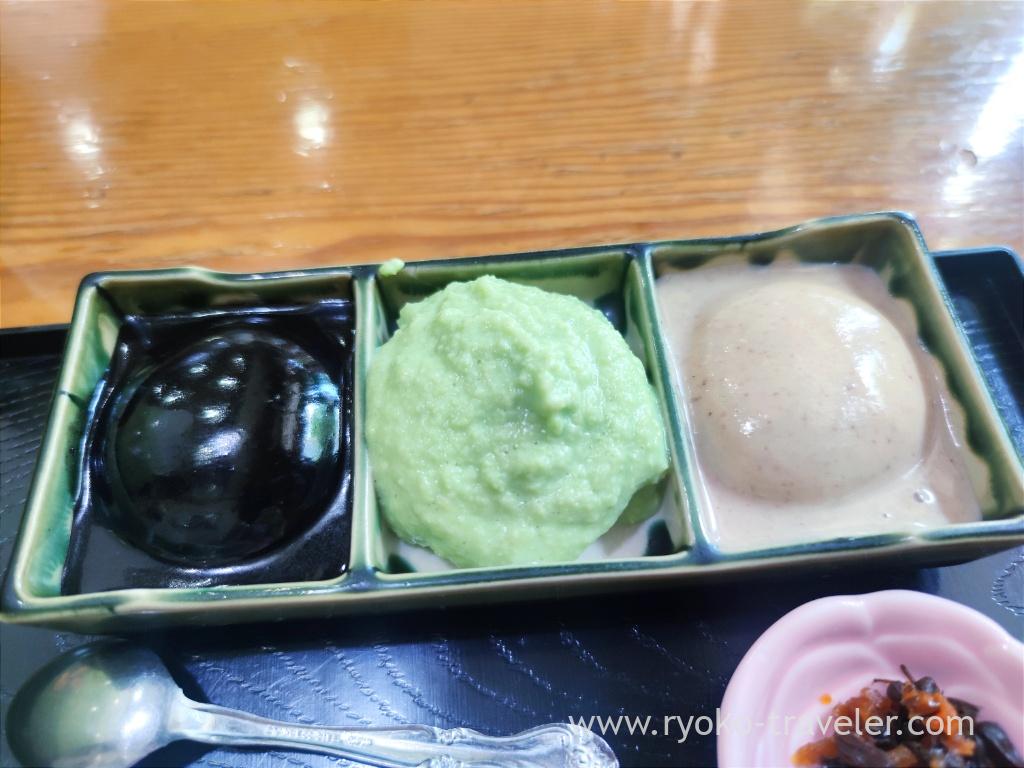 Sesame. Black sesame sauce had rich texture.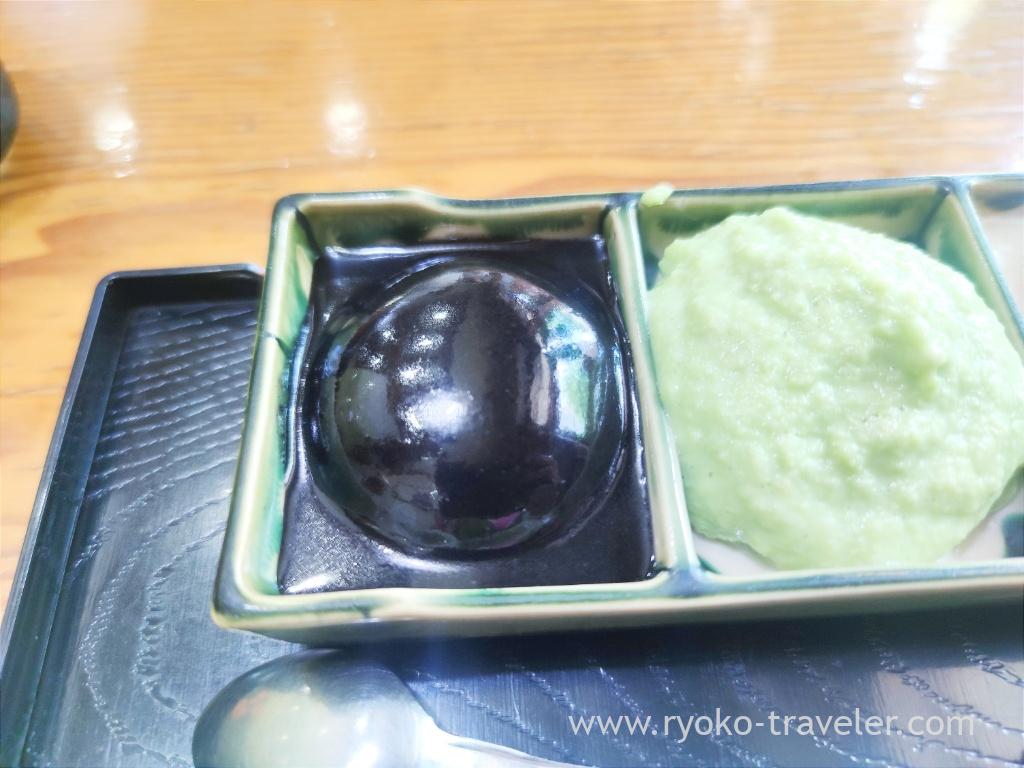 Zunda. It was seasoned lightly and beans were roughly chopped. It had natural texture and sweetness of beans.
Walnut. It had also texture of walnut, so we can enjoy natural tastes of ingredients.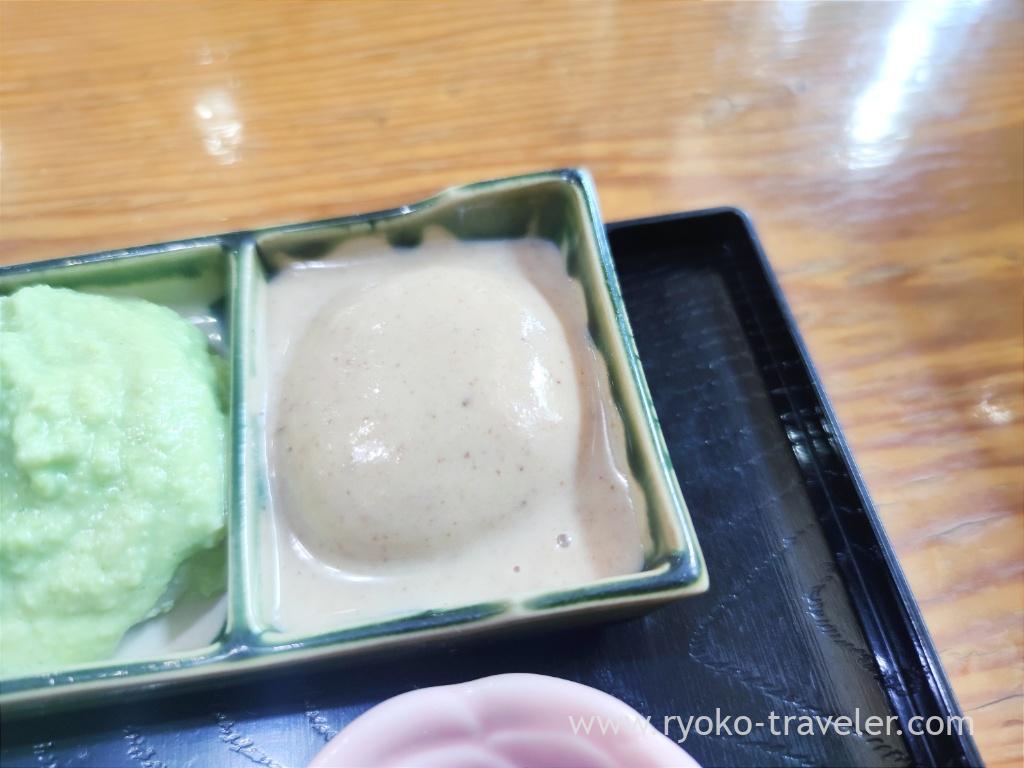 I visited there only to eat zunda mochi, but those 3 mochi was great. So, I agreed that this 3-shoku mochi is loved by many people.
About

Name Murakamiya Mochiten (村上屋餅店)
Open Daytime
Reservation Unavailable
Credit card Unavailable

Google Map