I heard a branch of Mokotanmen Nakamoto (蒙古タンメン中本) was open in Kinshicho area. So, I went to there. I love spicy foods. There're many branches of Mokotanmen Nakamoto, but somehow my living area don't have their branch. So, this was the first time to visit Mokotanmen Nakamoto. Recently their branch is open within my living area one after another.
I thought we don't have to wait such a long time because there're many branches here and there and we got to there around 2 p.m., but as you see…umm. there was a long line. Not only outside but also people was waiting inside the shop.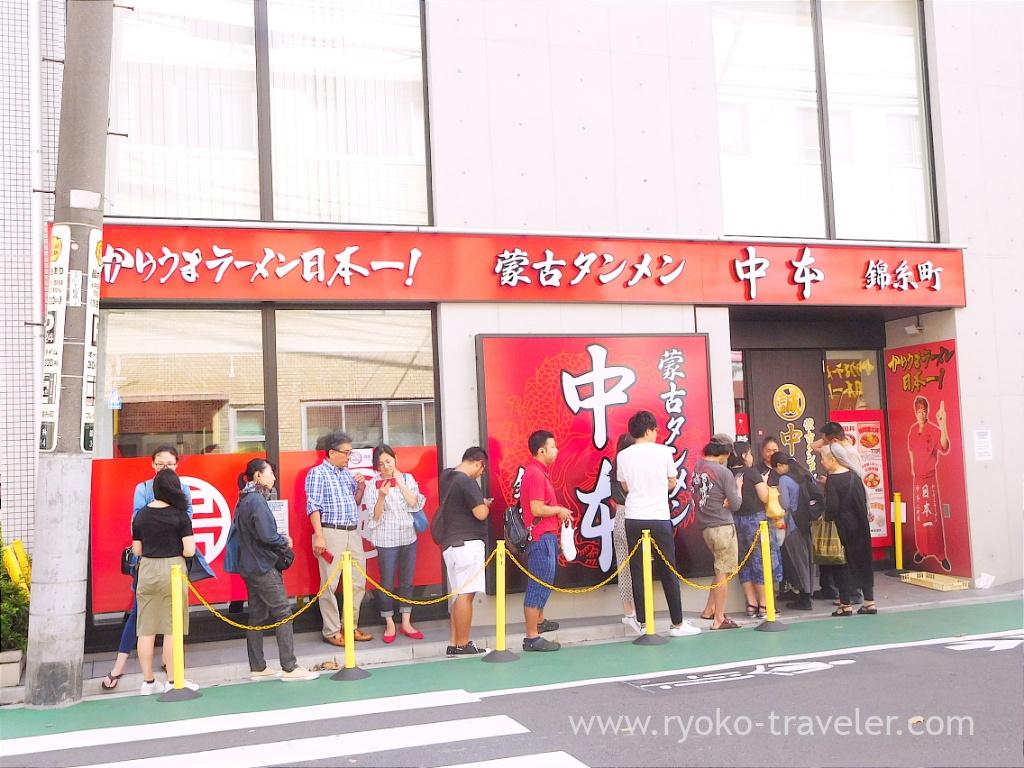 There's a L-shaped counter table surrounding kitchen and two tables by the window. There're many seats, so we could secure seats earlier than expected.
I found there's a ticket vending machine on the right as soon as we opened the door. Red button is spicy foods. Unexpectedly they have not spicy noodles, too. There's words "Change to tofu (豆腐変更券)". I didn't know at all. But I knew later. It's changeable ticket from noodles to tofu. It become so healthy food 🙂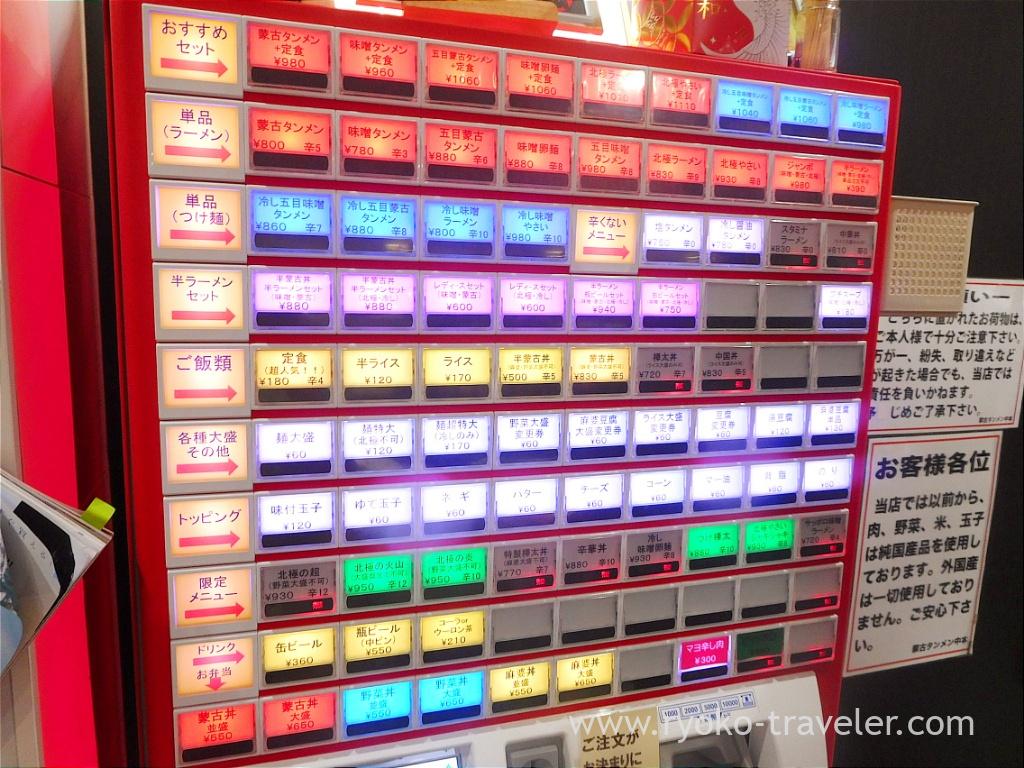 There're pictures at the entrance and the level of spiciness of each foods are shown on the menu.The menu says they don't accept order of Hokkyoku ramen (北極ラーメン) from first visitors.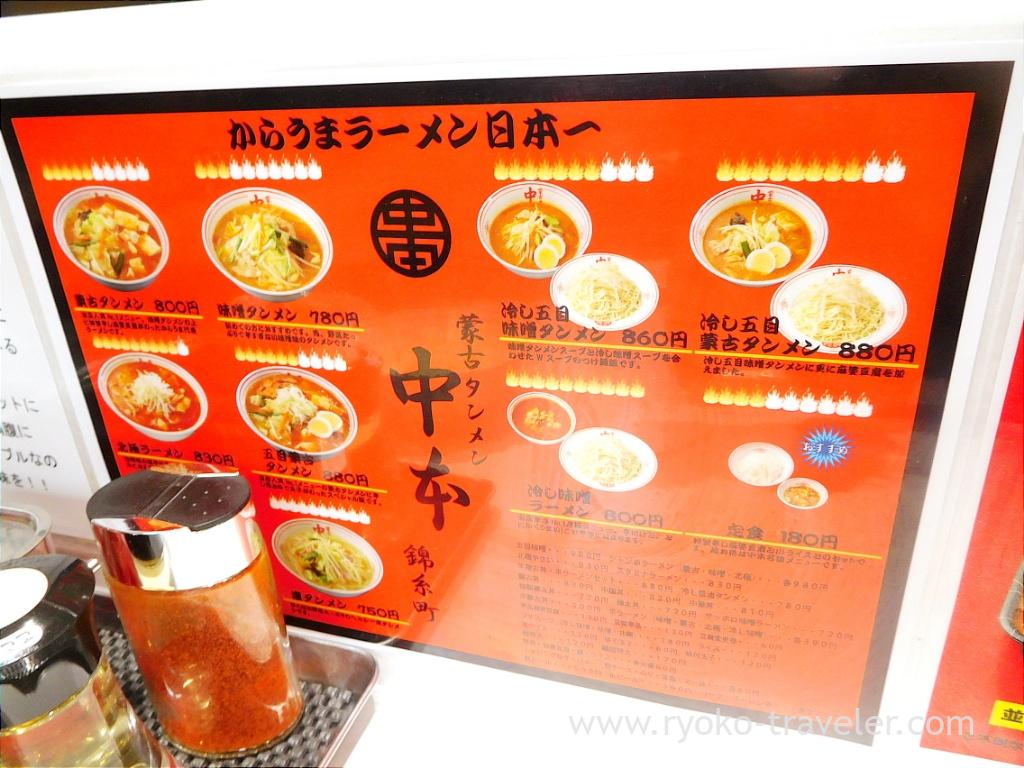 I wanted to try Hokkyoku ramen and intended to pretend second visitors, but I ordered Moko tanmen that is middle level of spiciness all the same. This soup was so spicy, but there was plenty cabbage and soybean sprouts. It's rather healthy foods.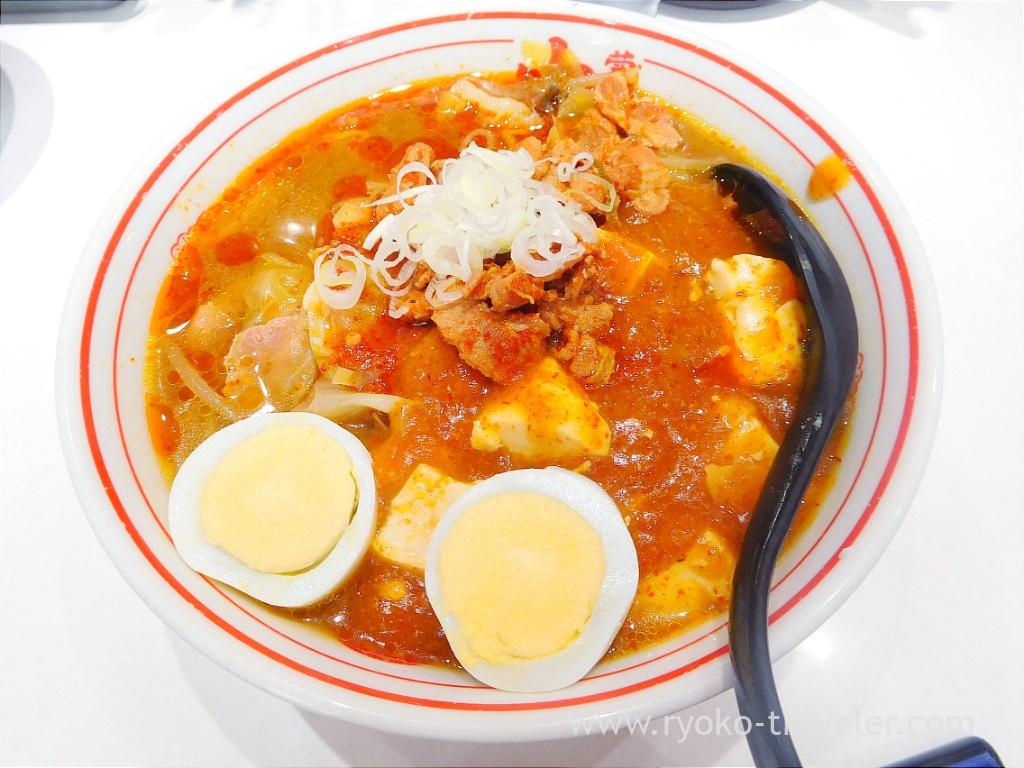 It's not extremely spicy, but enough spicy. Once I started to eat, I couldn't stop eating until finished. I wanted to drink the soup up, but I stopped on the half of it. Recently I have much salts. So. Hard boiled egg make the soup milder a bit.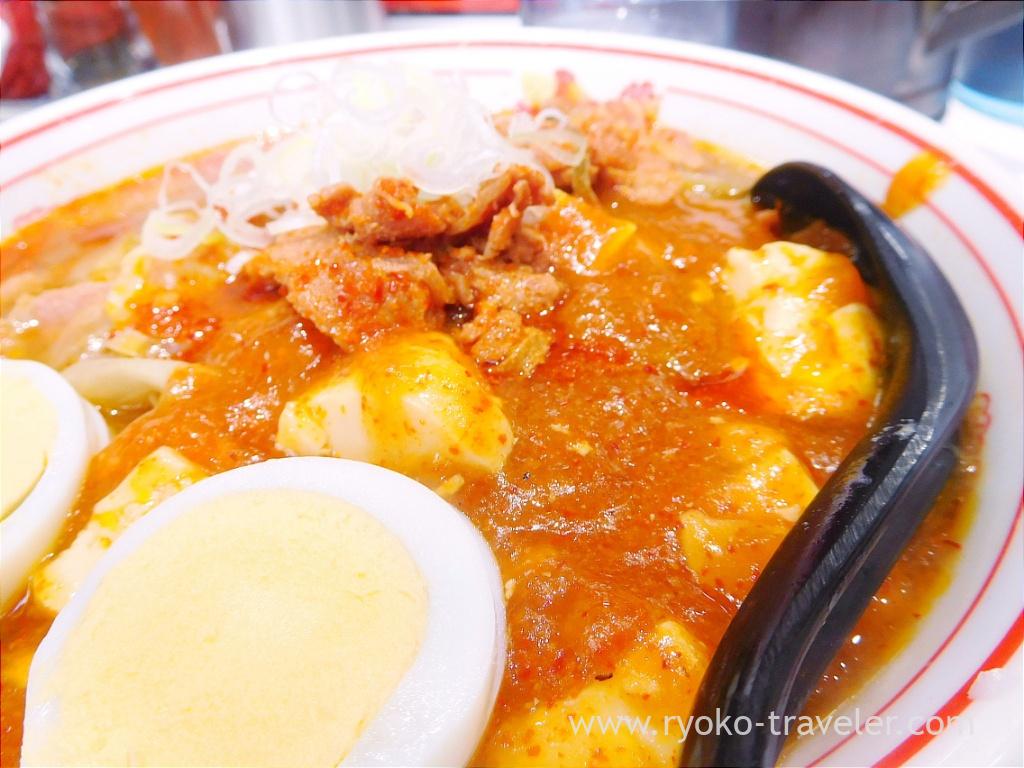 The noodle had springy texture and it went with the spicy soup very well. If you need more spice, there's chili pepper on each table. I put a bit, too.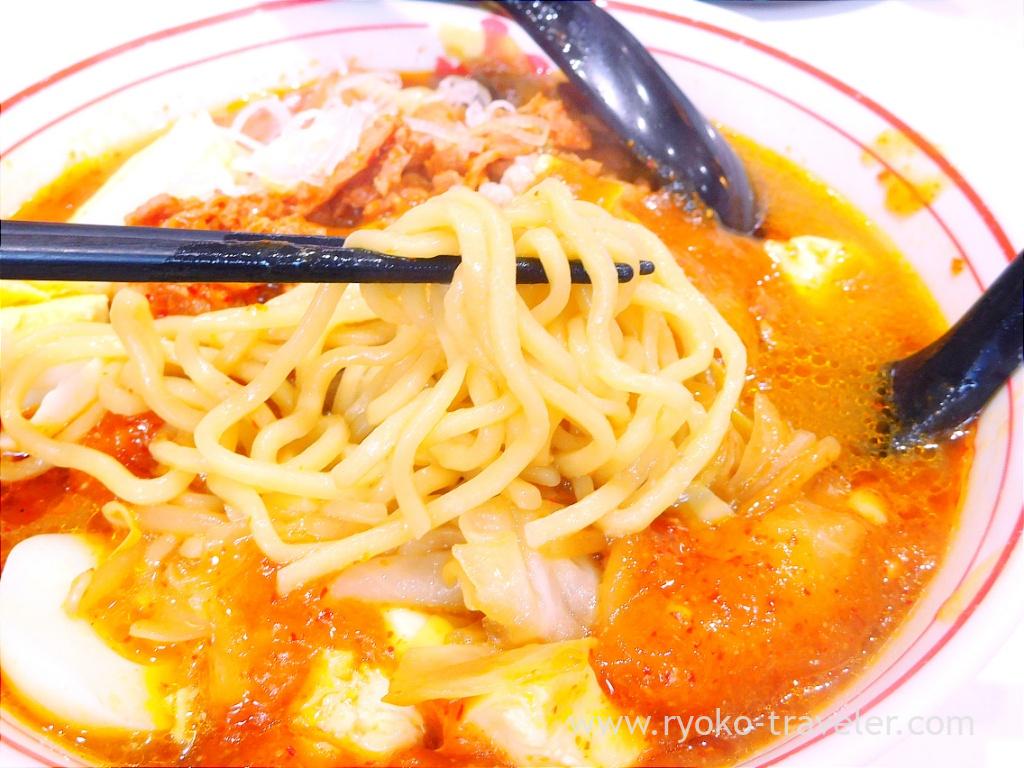 "Set" have rice and small mapo tofu (180 yen). The mapo tofu had sticky texture a bit. My mokotanmen was far more spicy than this mapo tofu, so I couldn't feel the spiciness. But my friend said to me this was so spicy. Certainly, I saw it have much chili powder.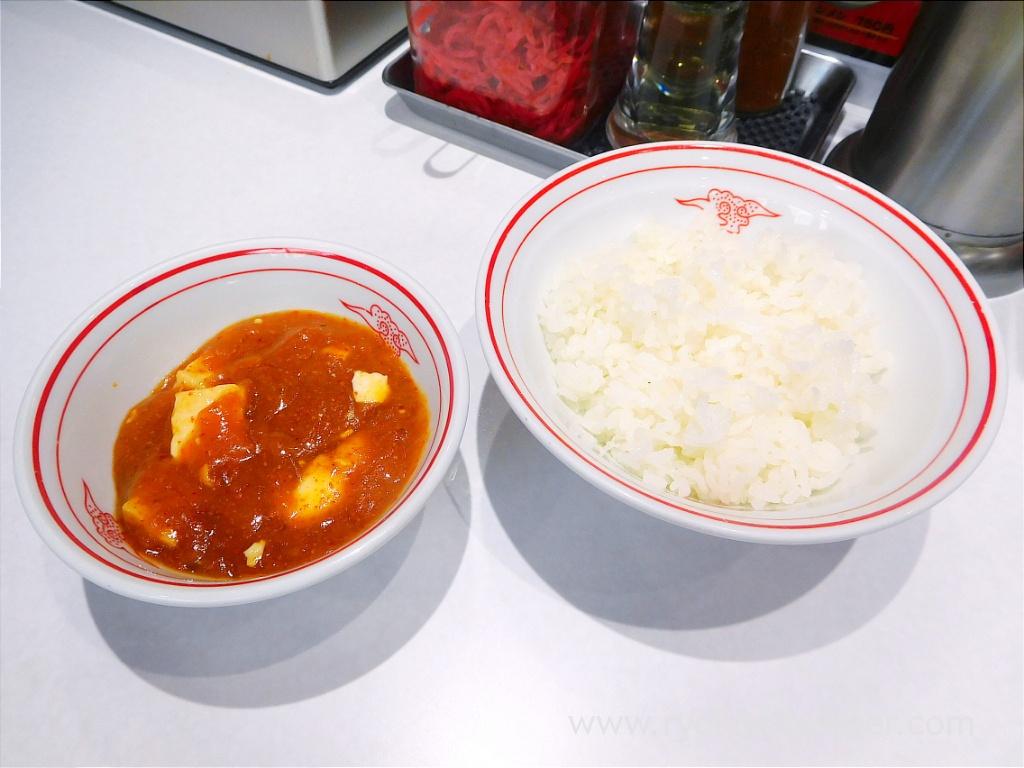 I agree super-hot lovers like their ramen and gather this shop. I want to try Hokkyoku ramen next time ! But I need someone who fight with me…
About

Name Moko Tanmen Nakamoto Kinshicho (蒙古タンメン中本 錦糸町店)
Open Day through night
Reservation Unavailable
Credit card Unavailable
URL Website, Instagram

Google Map