I visited Tokyo MidTown Hibiya before the opening time. They have started their business from March 29, 2018.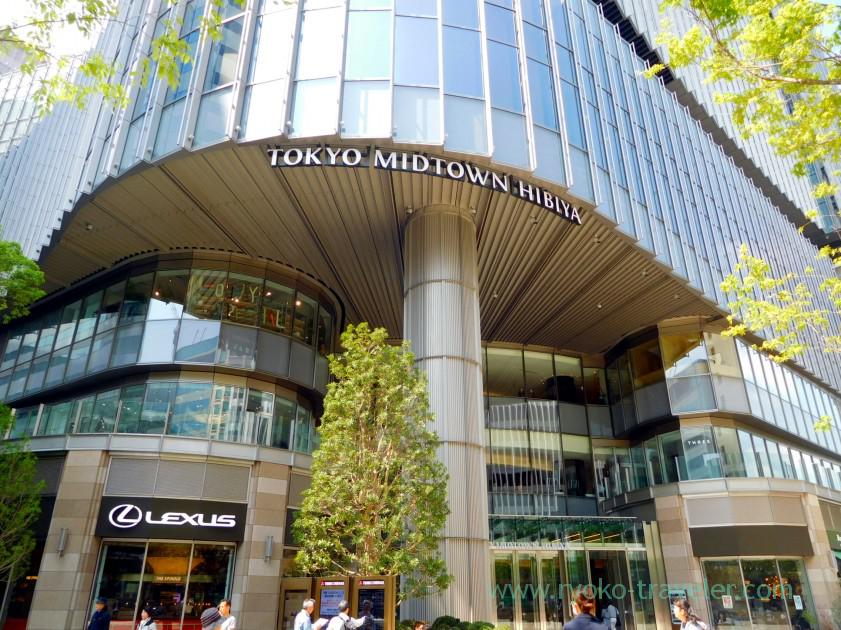 Despite far from the opening time, there were already many people.
Though it's 30 minutes before the opening time on weekdays, there're long lines in front of each popular restaurants in the building. Umm. There must be crowds for a few months.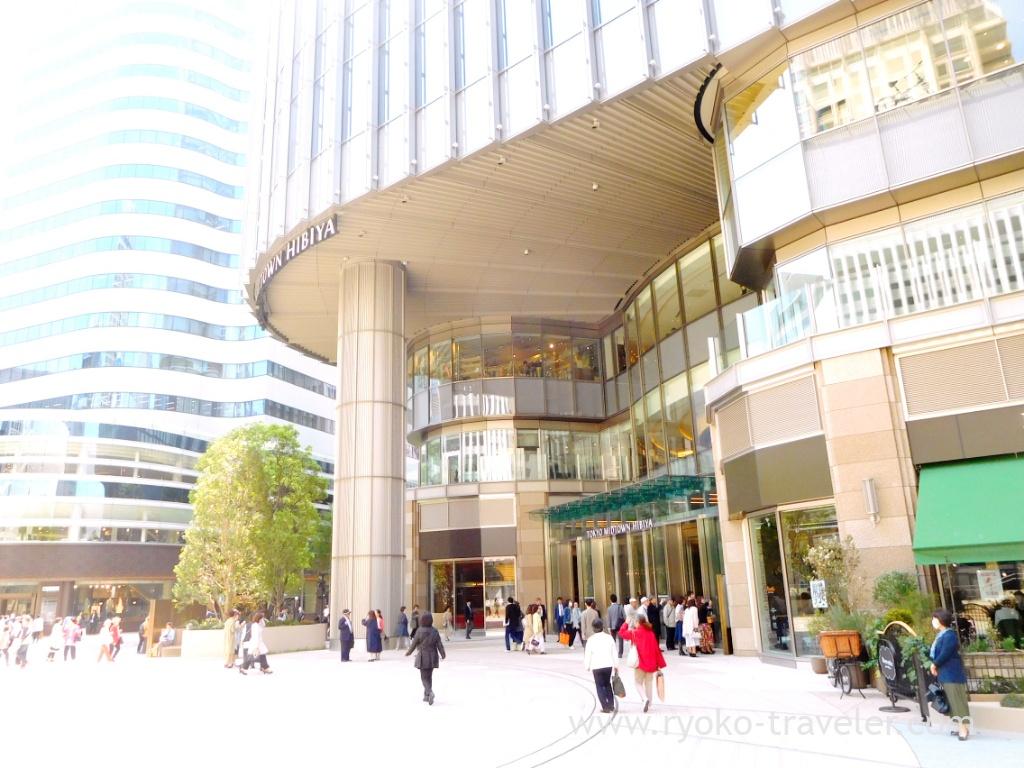 Also Tim Ho Wan (添好運) in Hibiya Shante that has started their business at the same time have much people waiting. There were over 50 people in front of the shop over 30 minutes before the opening time :p
It's first branch of Tim Ho Wan in Japan.It cannot be helped.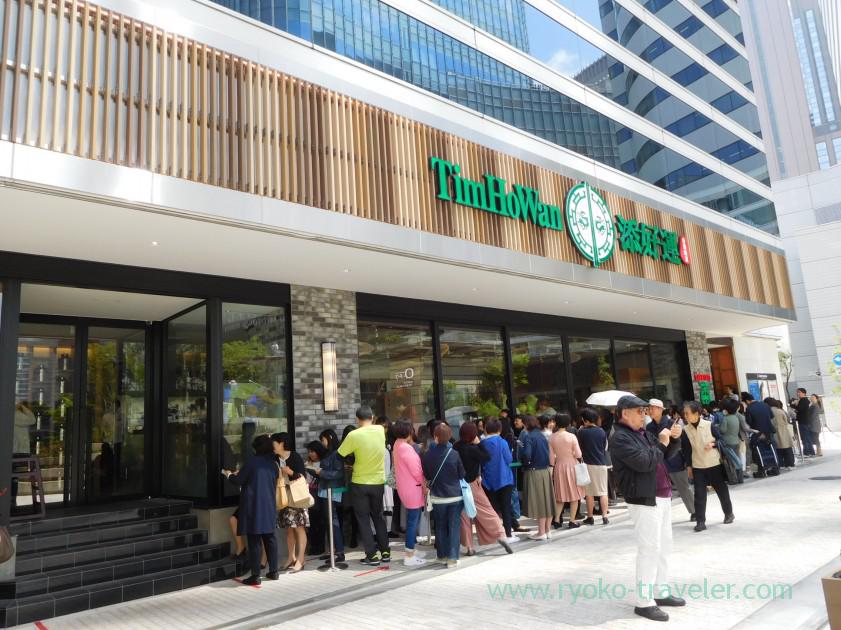 Where?
Mid Town Hibiya is very close to Hibiya park. Hibiya metro station is the closest station, but also it's close from Yurakucho station and Ginza station.
The view from Hibiya park. So huge. It have 35 stories above ground and 4 below.
About 60 Shops and restaurants are in the building until 7th floor, and there're offices over 8th floor.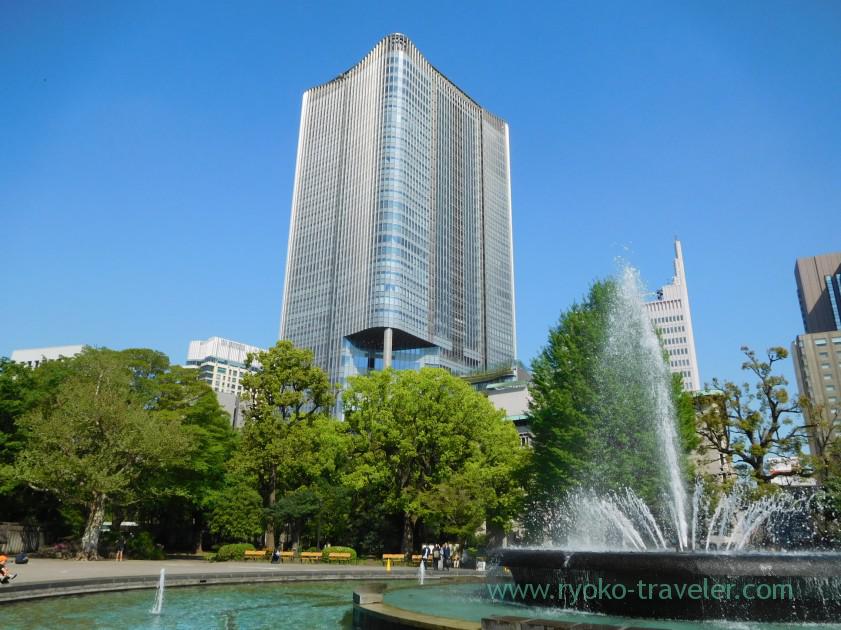 Though the opening time is 11 a.m., because it's office building,we can enter the building before the opening time.Opening time of most shops and restaurants is from 11 a.m.
But I recommend you visit there before the opening time and go up to 6th floor.
You can enjoy fine view from Park View Garden on 6th floor. So beautiful.
The building is packed with people after the opening time. So, I recommend you get to there before the opening time. (at least 30 minutes before…)
Seen from Park View Garden
You can get to Park view garden with escalator.
Another, Mid Town Hibiya have cinema complex and restaurant and so on.
When you get to 6th floor, you see such a fine view if it's bright weather.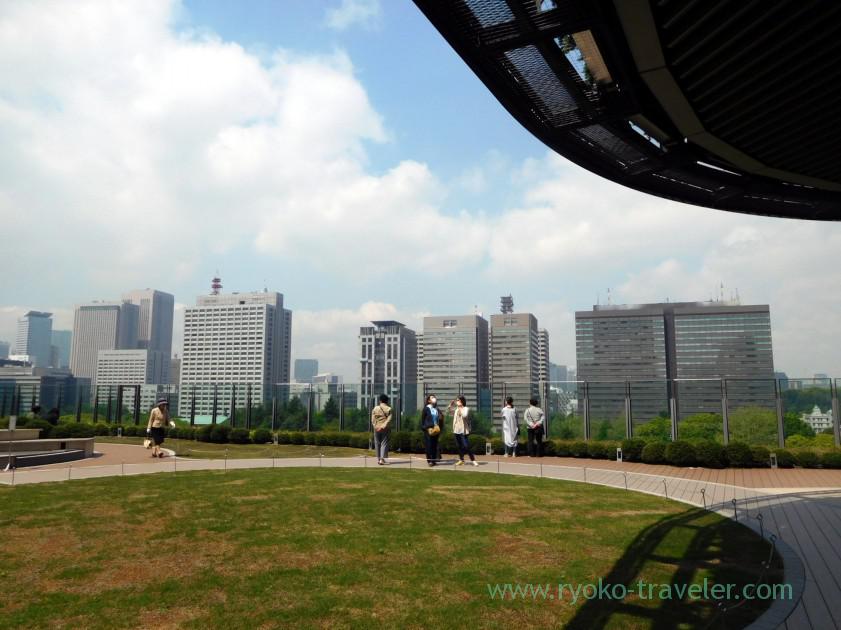 As its name "Park View Garden", Hibiya park could be seen from here.Clear partitions is put for safety. It don't disturb our enjoying the view.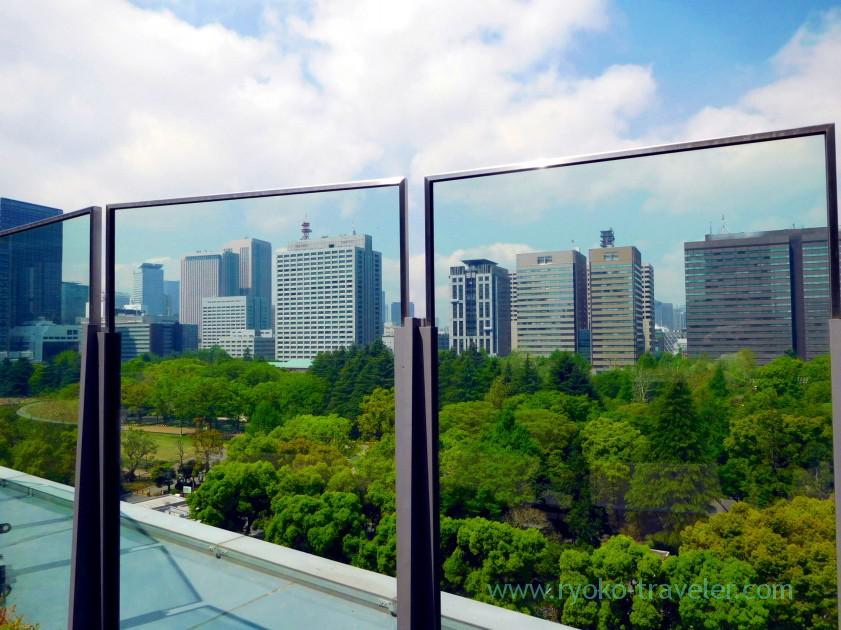 Also Imperial palace could be seen from here. Beautiful scenery !
Many plants in the garden is as same as plants in HIbiya Park.This make sense of unity.
There're many benches, so you can be seated and enjoy the view slowly from there. No fee. It's great thing that we can enjoy green from such a tall building with free of charge !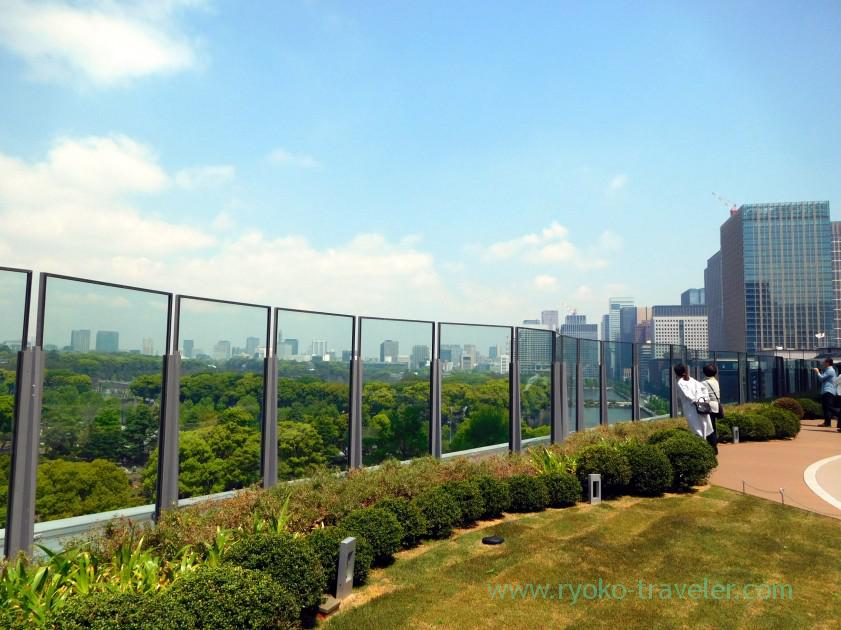 There's a cafe on the same floor named "Q Cafe". You can buy coffee at there and bring it to the garden. Q Cafe is open from 8:30 a.m. on weekdays, from 11 a.m. on Saturdays, sundays and another national holidays.
The garden is illuminated from evening. The night view is also gorgeous.