I visited Koukaibou (こうかいぼう) in Monzen-Nakacho after long absence. Nothing has changed about the quality of ramen and hospitality ! And they are still loved by many people ! When I got to there 5 minutes before the opening time of dinner, and there were already about 10 people waiting in line. They are open from 11 a.m. to 3 p.m. in the daytime, and they are open 5 – 7 p.m. at weekdays dinner time only. They sometimes stop accepting guests past 6 p.m.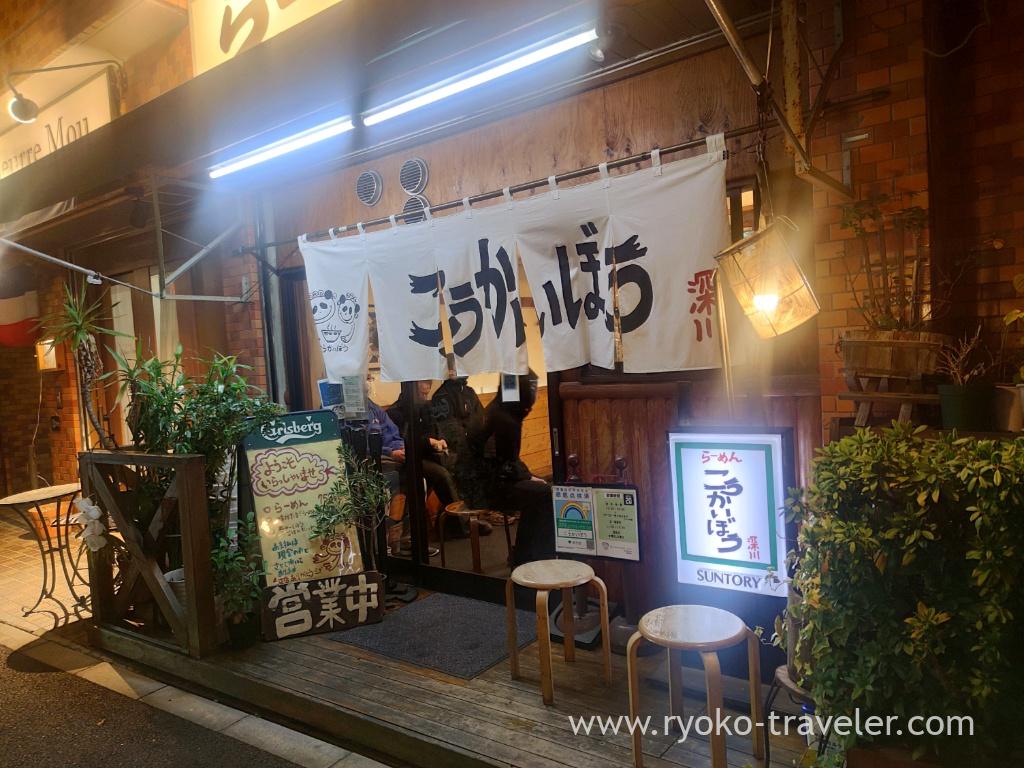 There're 7 counter seats and 2 tables having 4 seats each. Koukaibou don't have ticket vending machine since they started their business. The lady take order after we are seated, and we pay before leaving.
It takes about 10 minutes walk from Monzen-Nakacho station. I heard it takes only 6 minutes walk, but there are some signals. So, I need more. They are along large street, so you can find them with easily.
This is a menu. They have two noodles. Ramen and tsukemen. Both have soup based on fish and pork bone broth. And they have some small dishes and beer.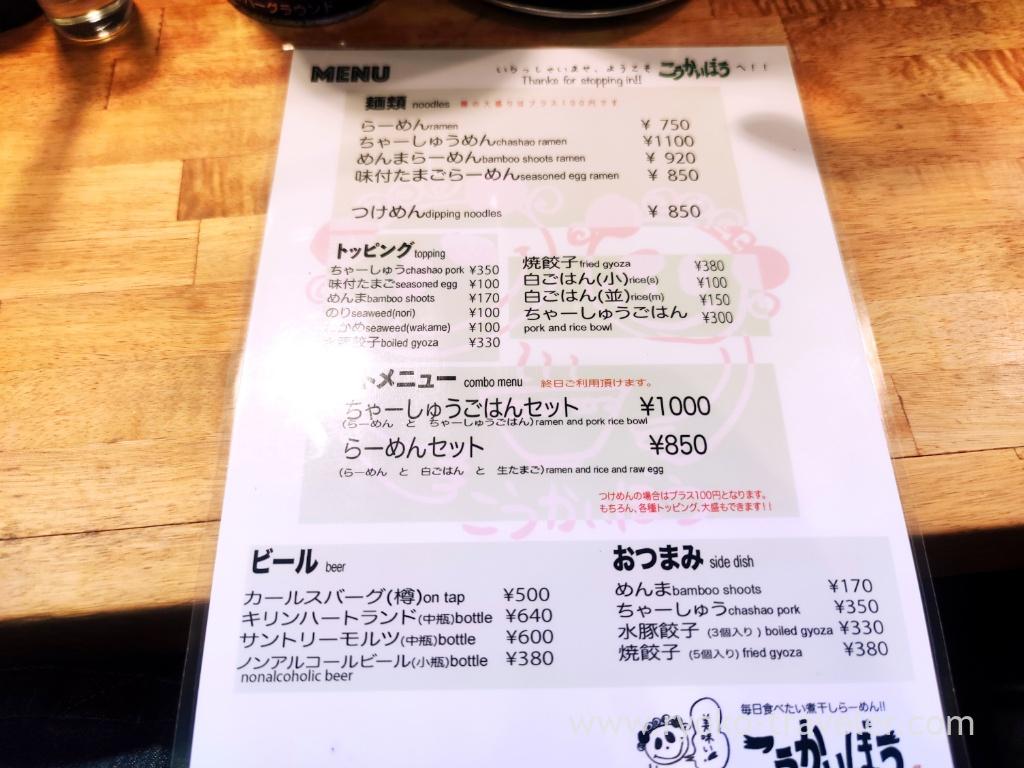 They have one draft beer (on tap). Carlsberg.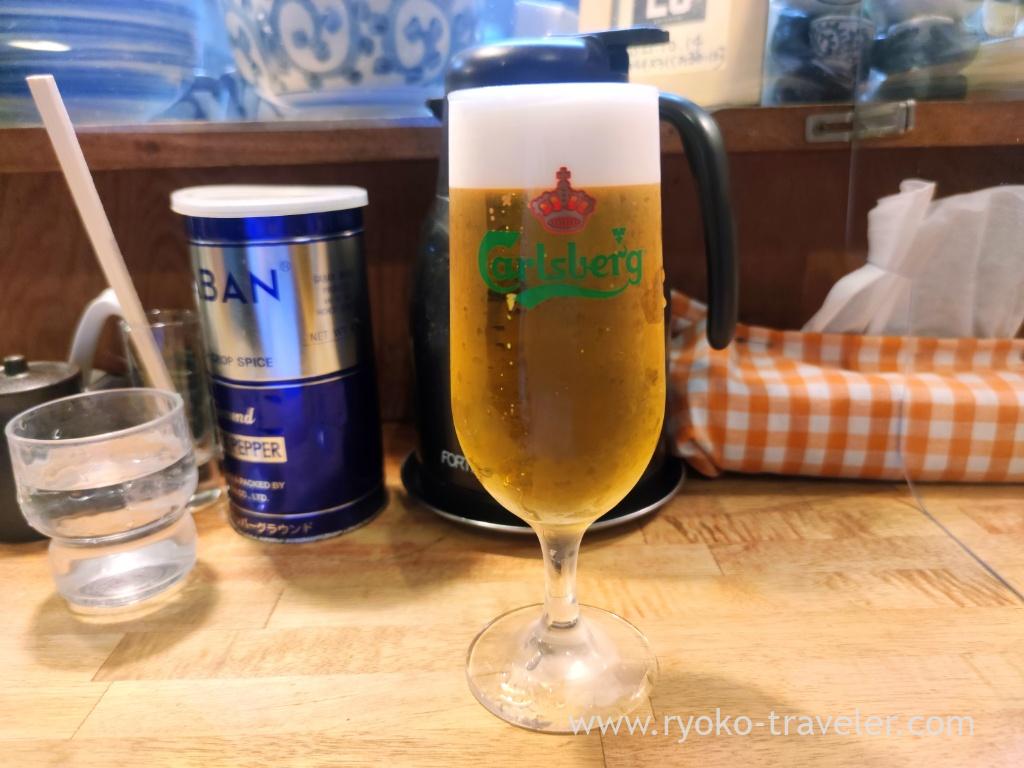 They serve it without fee if we order beer. Roast pork. It was seasoned with soy sauce strongly and it went with beer very well. I'm glad because I can't eat much food.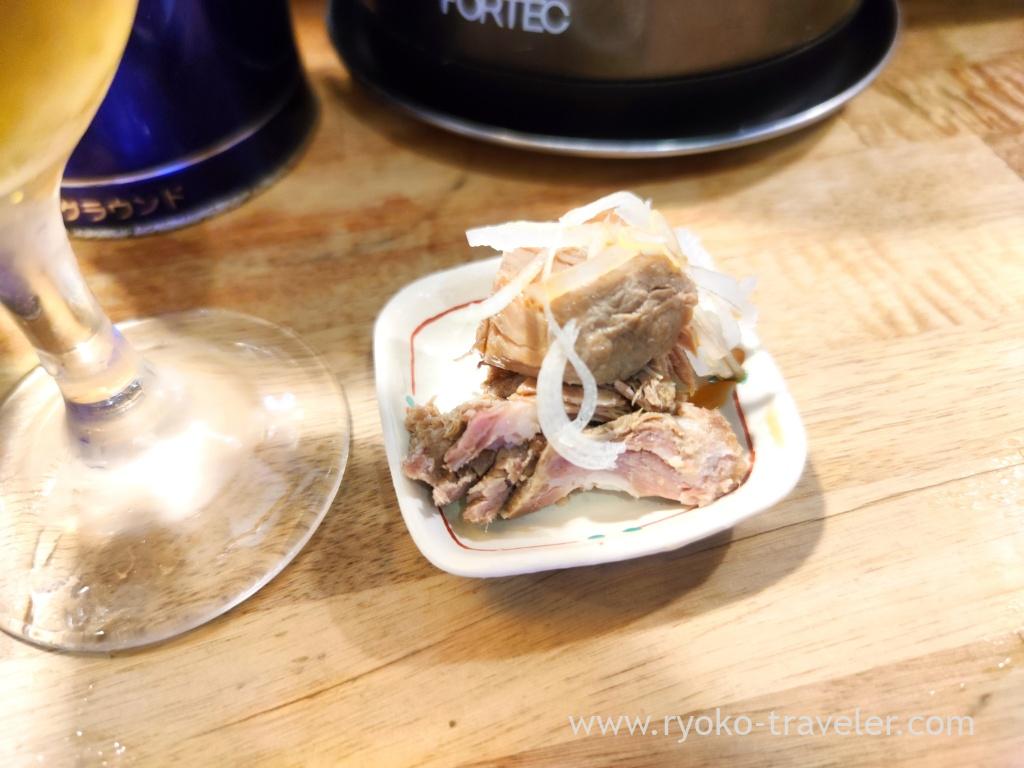 I ordered Seasoned egg ramen. It have roast pork, menma, laver, green onion and seasoned egg.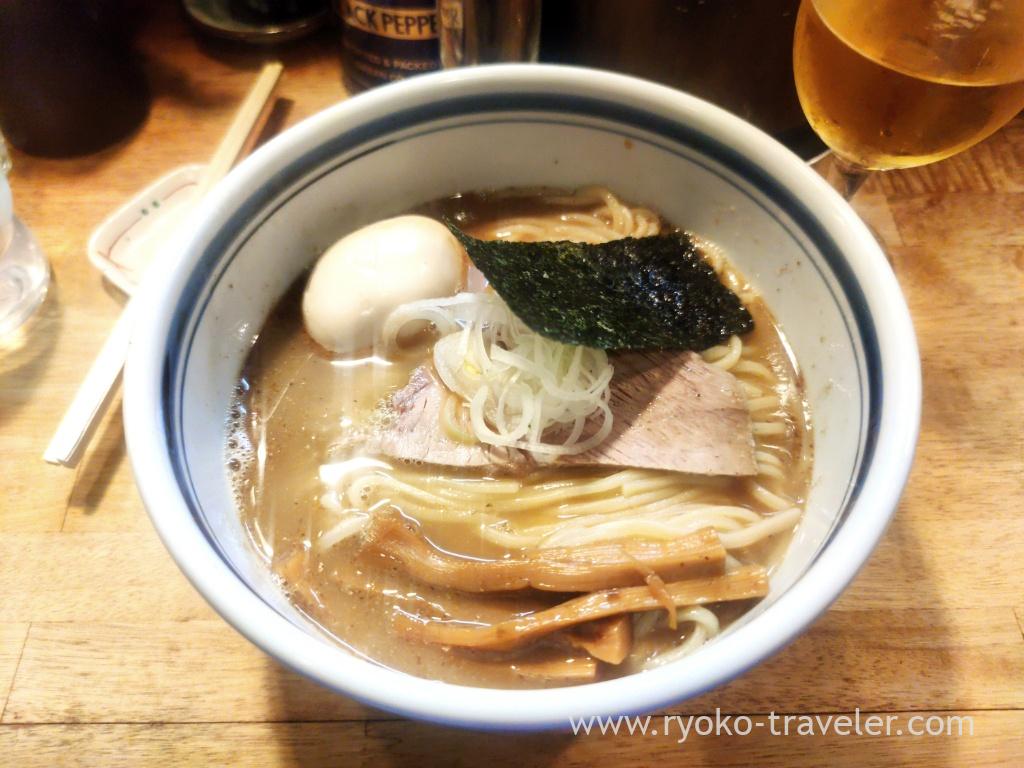 Their ramen is called "魚介豚骨ラーメン" (= ramen having fish and pork bone broth), but actually, it have a variety of extracts, for example, pork bone, chicken, dried mackerel, niboshi (dried sardine), dried bonito and so on. The soup is thickened with much extracts. And their soup had stronger niboshi flavor than a few years ago. I love niboshi, so I was glad.
They buy noodles from Sugano Noodles shop. Wider and straight noodles. It have springy texture. It catch soup well.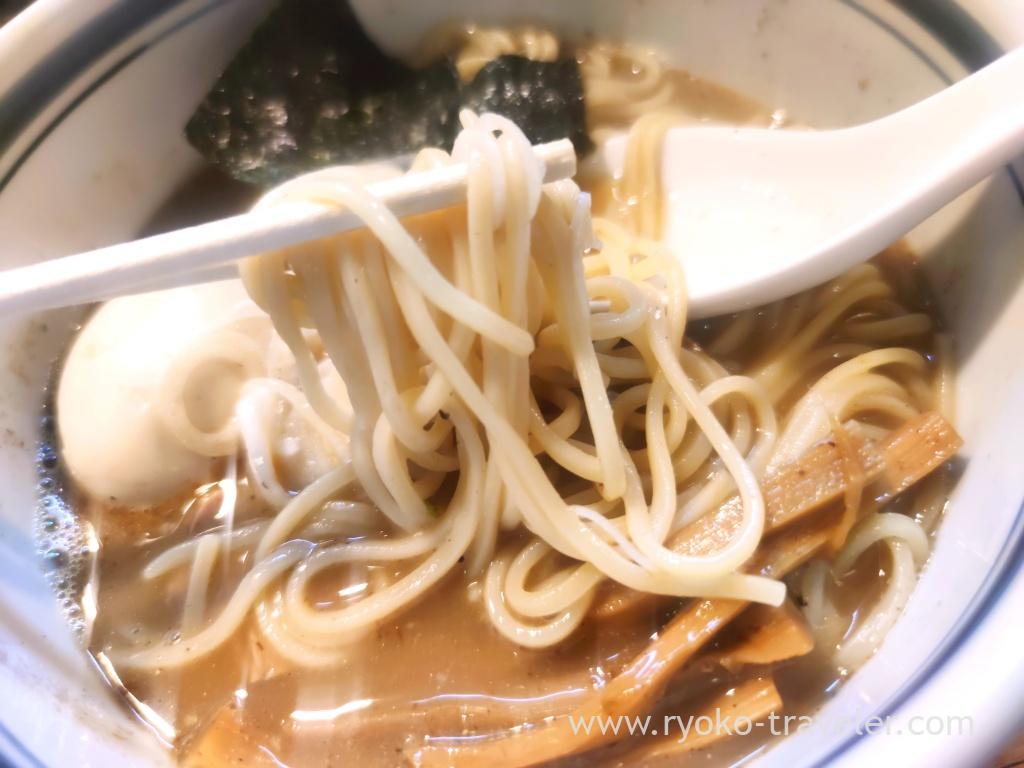 I don't feel guilt even I drink the soup up because it have mild tastes and not too salty as usual. And the soup became sharp. I like their ramen more !
About

Name Ramen Koukaibou (こうかいぼう)
Open Lunch, Dinner
Reservation Unavailable
Credit card Unavailable

Google Map