We went to old kissaten in Tsukiji that is ending their business the end of this month.
Kissa Hiyoko
I had just coke float the other day but I wanted to eat sandwich, too.

Hiyoko is in a new building.

*Banana juice (バナナジュース, 200 yen)

*Ham sandwich (ハムサンド, 270 yen) and Hot dog (ホットドッグ, 130 yen)


It was 600 yen in sum on this table 🙂 Inexpensive !
This ham sandwich was baked lightly and tasty.
Tamago (Fried eggs) sandwich (たまごサンド, 200 yen)


I had wanted to eat this sandwich so much. Lightly salted fried eggs were tasty.
I should have eaten earlier ! But I couldn't overcome temptation of Tsukiji Market !
Once I get to the Tsukiji Market Station, My foot carry me to Tsukiji Market directly.
Well, every foods and drinks are inexpensive ! Not only its price, also those taste are good !
We said good-bye to the kissaten and left the shop.

After that we went to another cafe and took a rest for a while and then I went to my office (:|)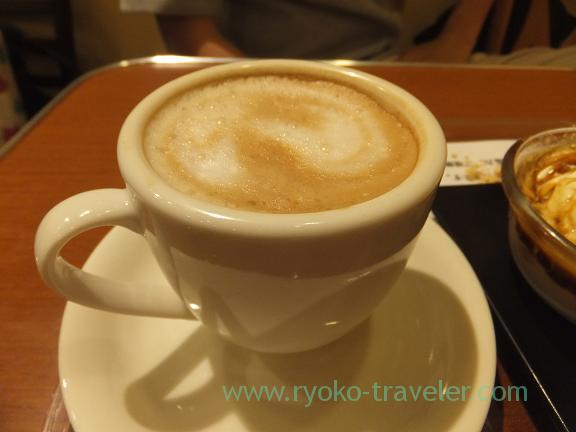 Kissa HIYOKO (喫茶ひよ子)
2-10-2 Tsukiji, Chuo-ku, Tokyo
Open – from 6:30 to 18:30, Saturdays from 6:30 to 17:00
Holiday – Sundays and national holidays