I heard a ramen shop in Oshiage area serving blue ramen. So, I wanted to eat it for a long time. Finally, I visited there. This is the shop. Kipposhi (吉法師). Its appearance is like cafe and bar. There're counter seats and two tables in the shop. About 10 seats in all.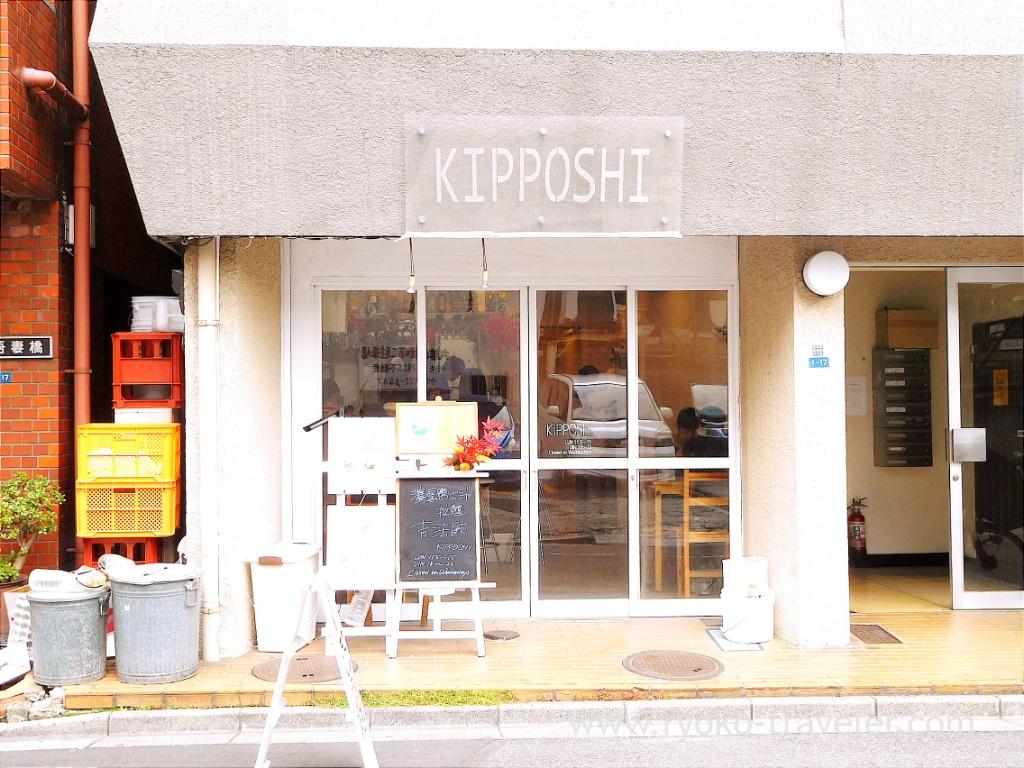 Their ramen is colorful. Not only blue ramen but also they serve pink-colored ginger ramen and so on.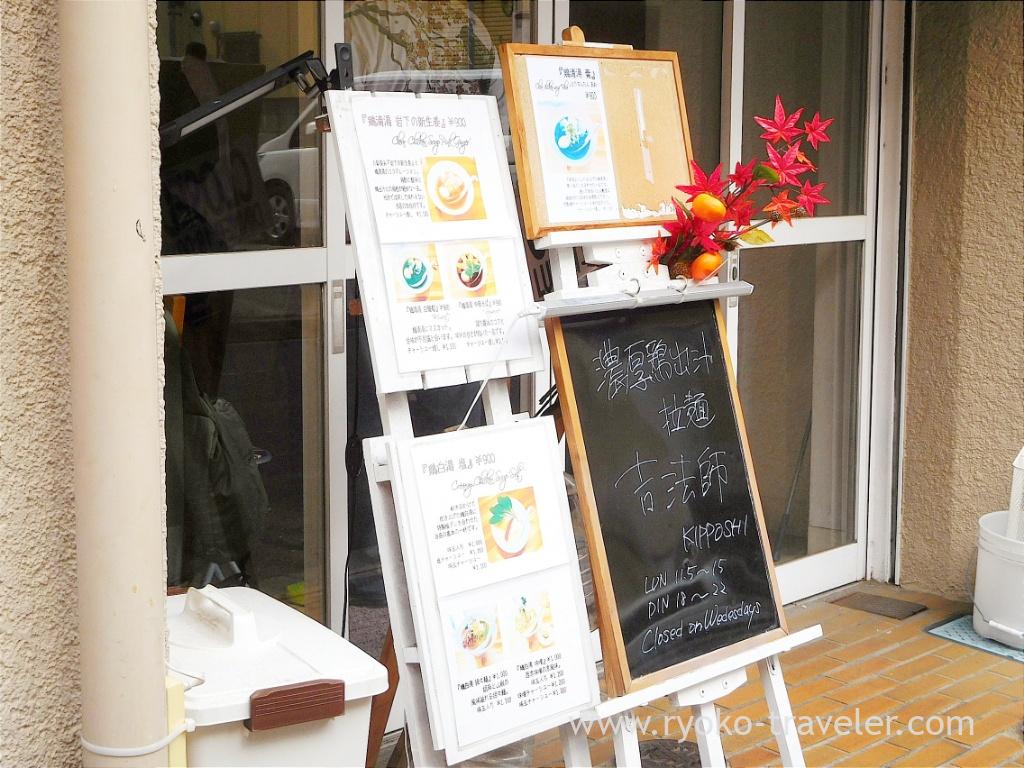 This is the blue ramen. Maybe it is only blue ramen on earth. Amazingly blue soup !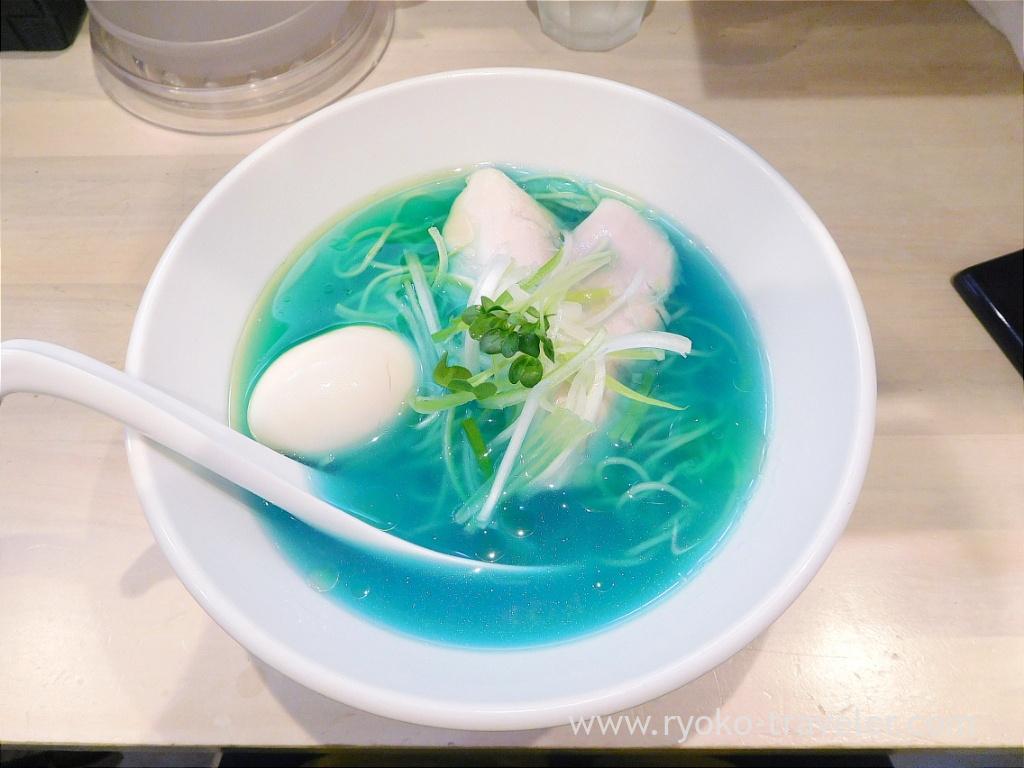 Narrow noodles, thicker slices of chicken, egg, beans sprouts, green onion and blue soup. The noodle is normal one made of flour. But those were dressed with blue soup. So, noodles were blue, too. Of course, egg and chicken, too.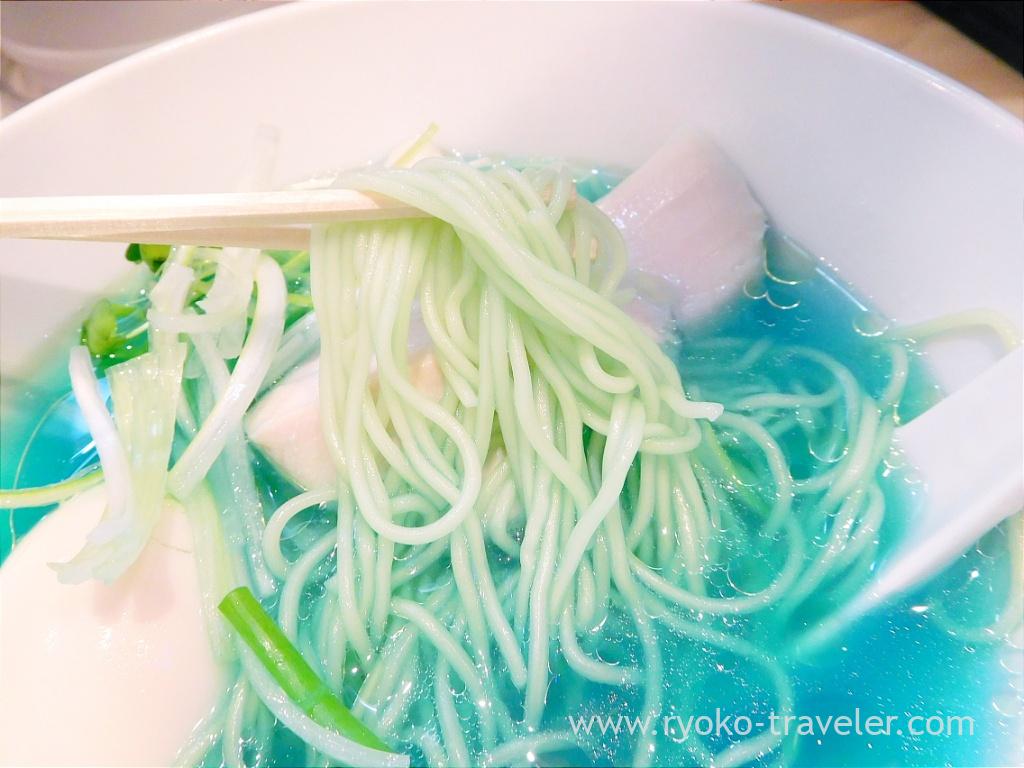 You imagine the tastes of the soup ? I think the tastes are quite differ from that you imagined. The soup had plenty of chicken broth and fat. Refreshing and light tastes. The noodle was tough and had abundant flavor of the flour.
By the way, The reason of blue is their top secret. But I heard they don't use artificial colorants. Another they sometime serve fruits ramen. When I visited there, a man next to me ate peach ramen. I want to try it, too.
Now they are located in Honjo Adumabashi, but they have decided to move to Shibuya in December.The location is already decided. I think such an instagrammable ramen must be popular in Shibuya ! It will move to Shibuya in December.
About

Name Kipposhi (吉法師)
Open Lunch, Dinner
Reservation Unavailable
Credit card Unavailable
URL Twitter, Instagram

Google Map (New location)