Whenever I stay in Hakodate, I eat fresh seafood as breakfast outside my hotel. Kikuyo Shokudo (きくよ食堂 本店) is one of my delight breakfast spot in Hakodate. They are very popular and there are always many people in the shop even early in weekdays' morning. They have tables having four chairs each mainly.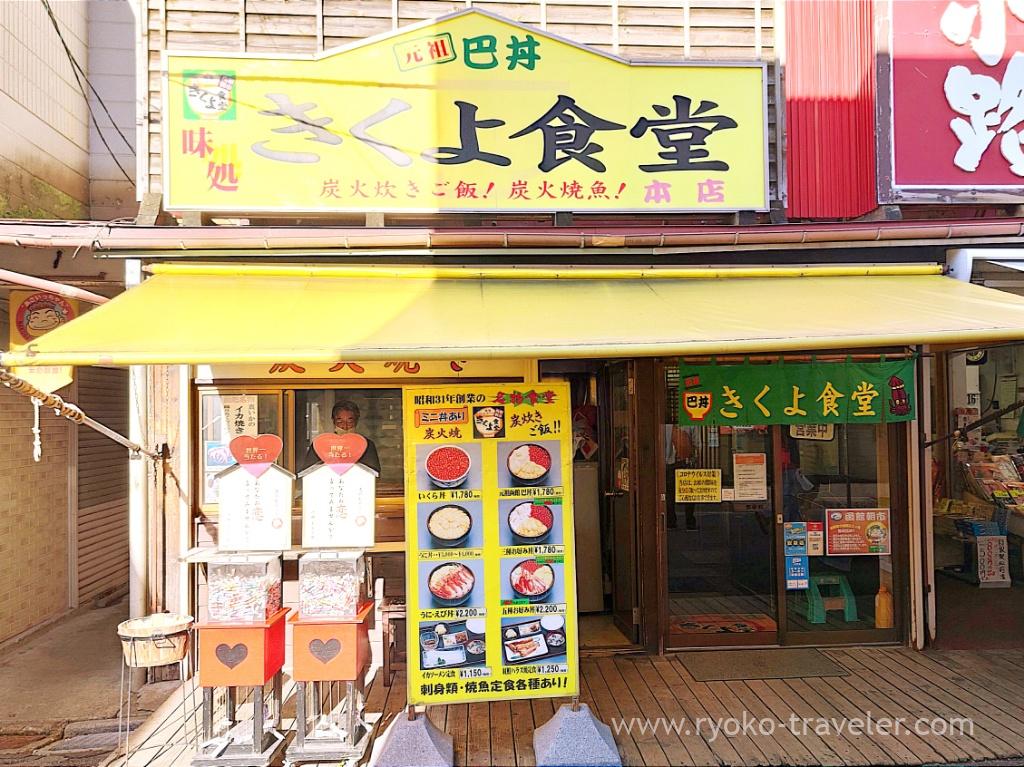 They are in Hakodate Asaichi (Hakodate morning market) area.
Speaking of Kikuyo Shokudo, sashimi bowl is very popular. We can choose from 1 to 7 species of seafood. And they have a variety of sashimi, grilled fish and so on. I couldn't find, but they must have English and Chinese menu. Tax-excluded. We can get them to go, so we can have those fresh seafood in the hotel room if there's no vacant table in the shop.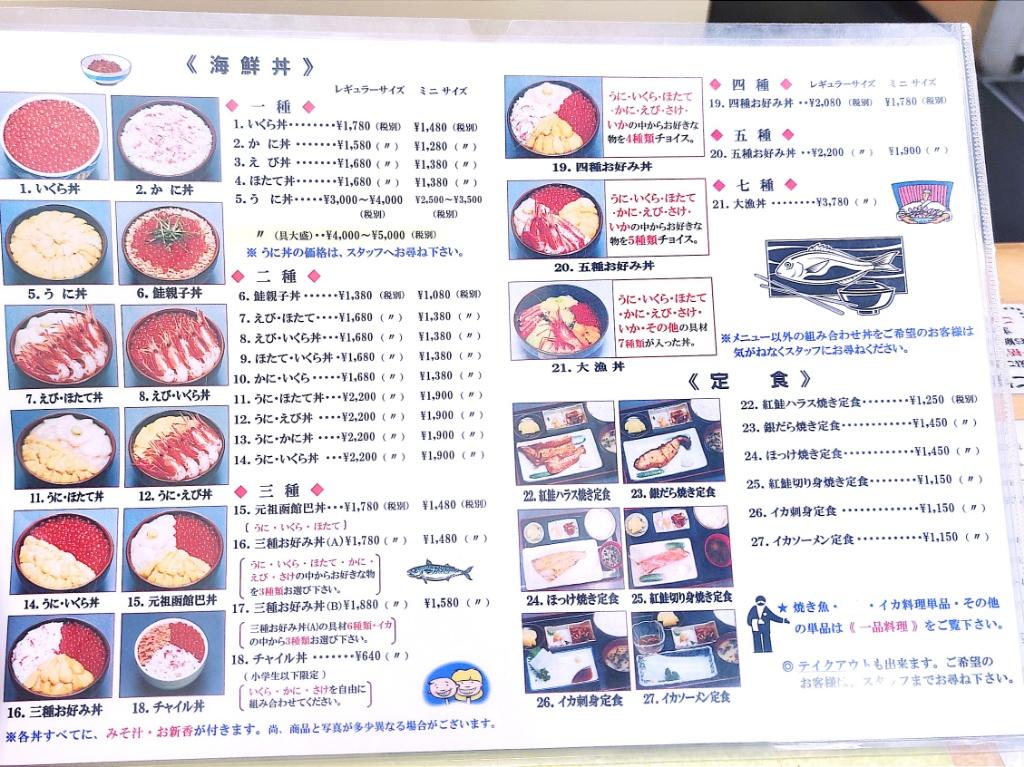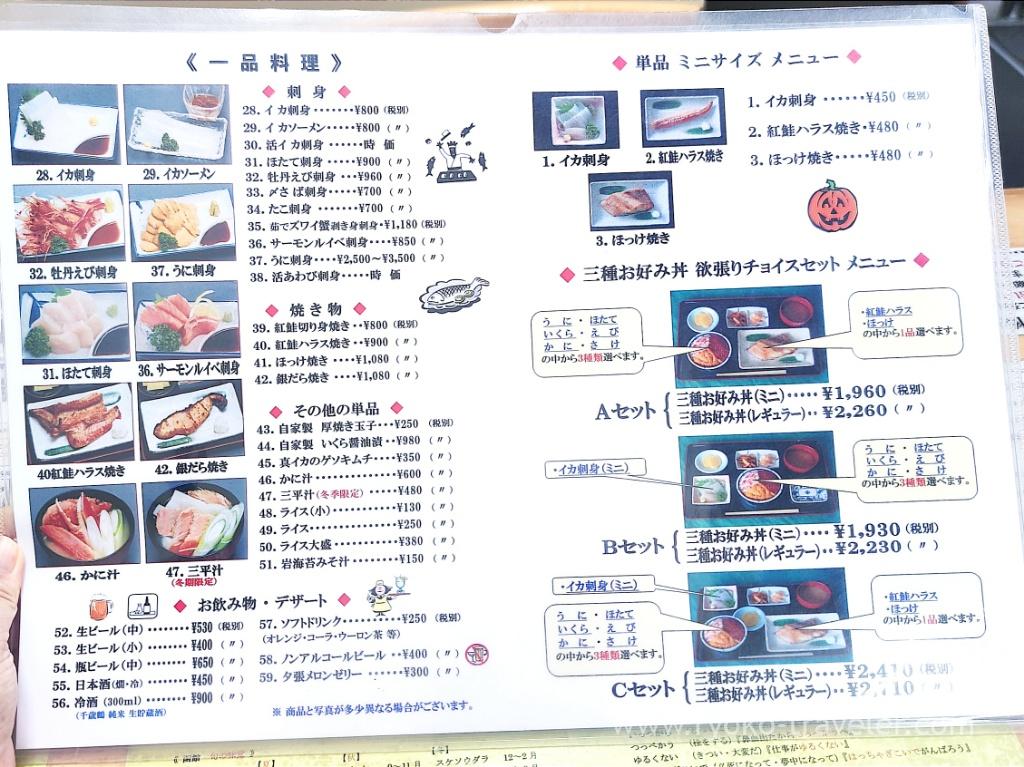 I decided what to eat before entering the shop. So, I ordered Three seafood bowl (三種お好み丼, 1780 yen). We can choose three seafood from sea urchin, salmon roe, scallop, crab, shrimp, and grilled salmon. I chose sea urchin, salmon roe and shrimp. And miso soup and pickles included in all set.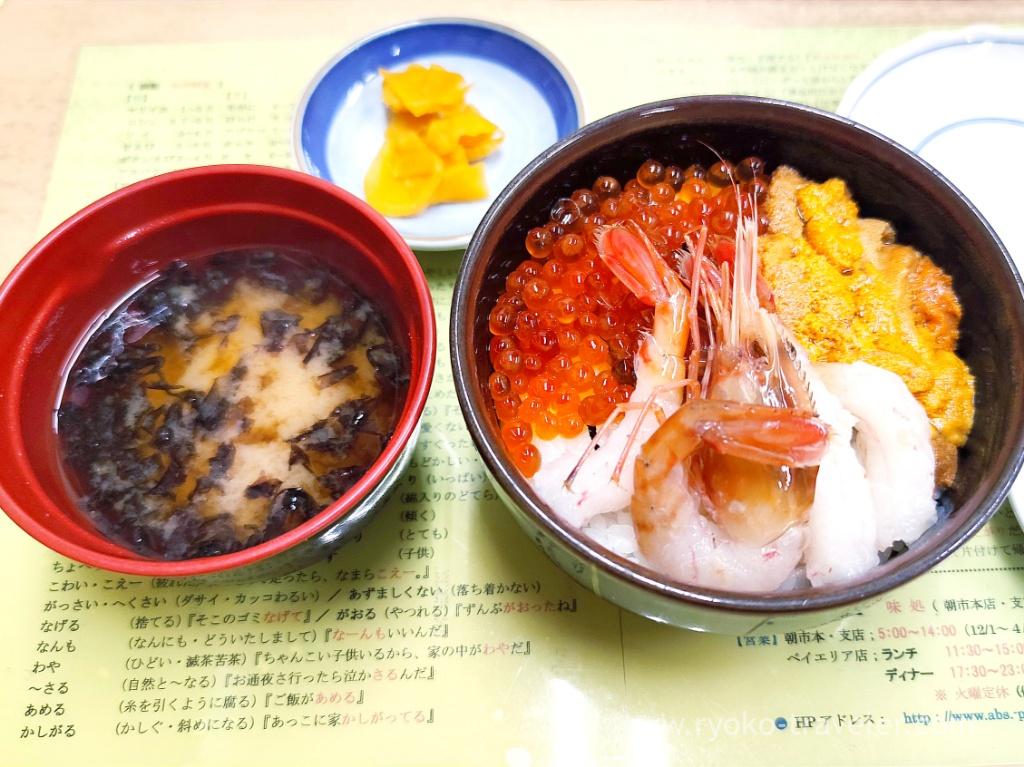 The shrimps' tail was so sharp. I cut my finger. Bloods sprouted. But it had sticky texture and was delicious. I didn't care about my finger and kept eating :p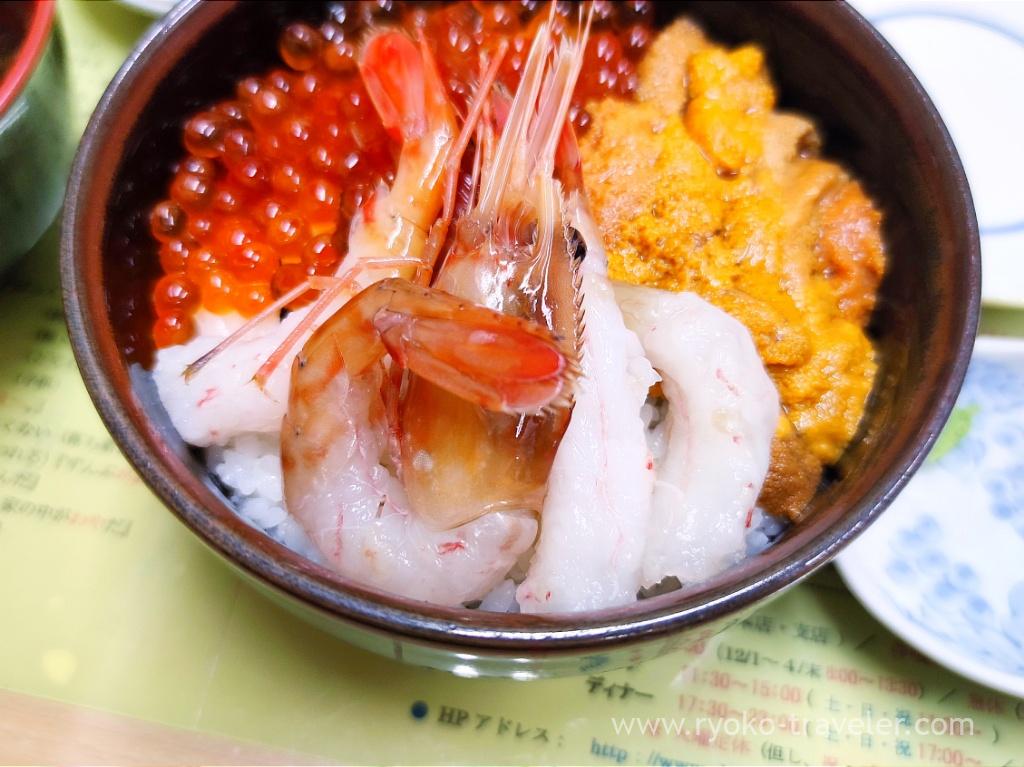 Springy salmon roe. I only sometimes salmon roe. But it was the best season of salmon roe. So, I had it. You understand from this photo ? This sharp tail like knife…Dangerous:p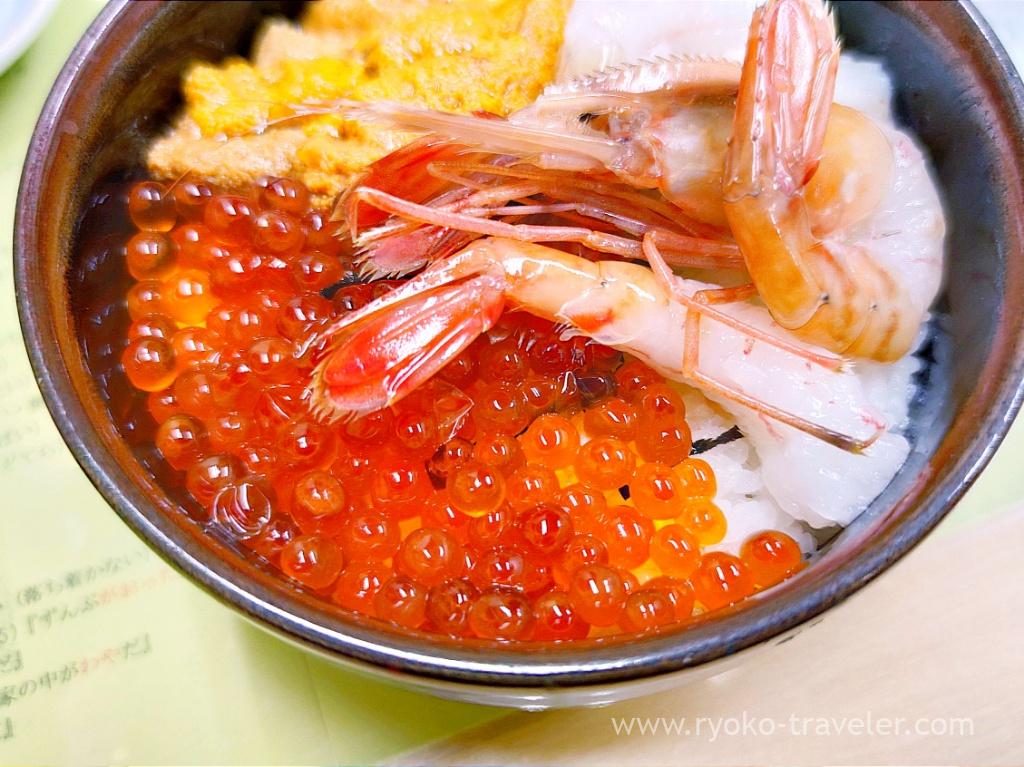 Additive-free sea urchin. It was soft. It didn't have an unwanted smell like alum. So, good.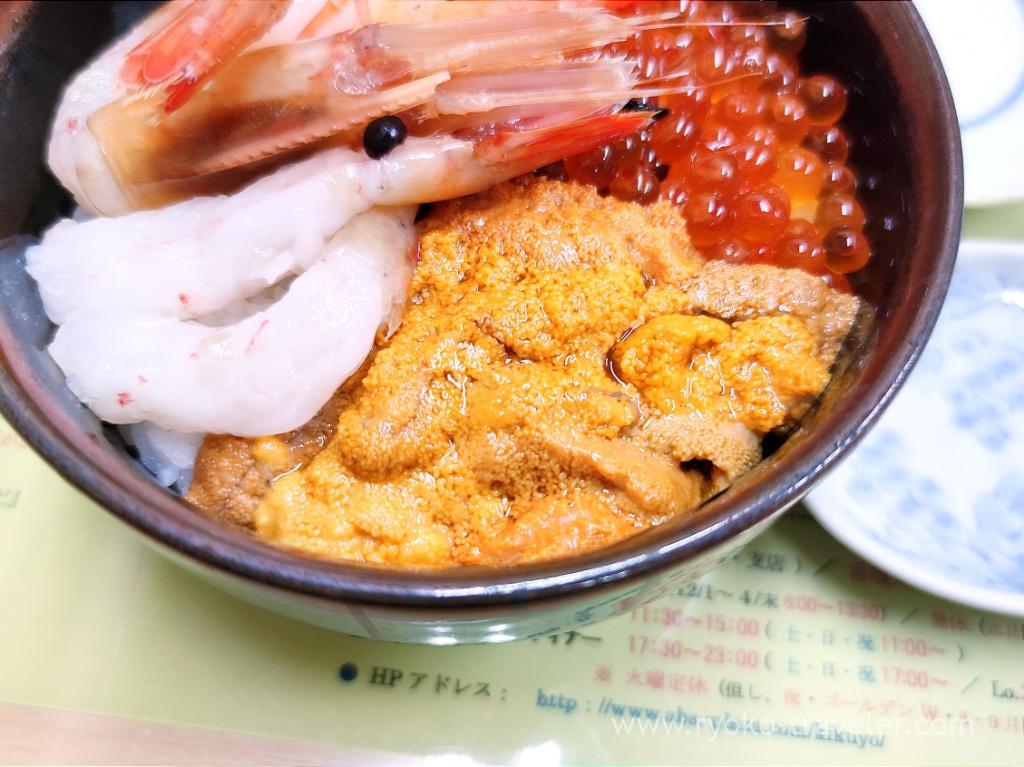 The bowl is rather small, but it have much rice without gap. Though also it have much seafood, you must be careful, or you leave much rice…. My stomach kept fill until the evening. It's money-saving breakfast 🙂
About

Name Kikuyo Shokudo Honten (きくよ食堂本店)
Open Breakfast, Lunch
Reservation Unavailable
Credit card Unavailable
URL Website, Facebook
Google Map