We had warm hotpot at Kawaei (川栄) in Akabane. They are eels restaurant. But we didn't eat eel at all that time. They also have chickens. They sell chickens and eel in front of the shop. And they have restaurants at the back of the house.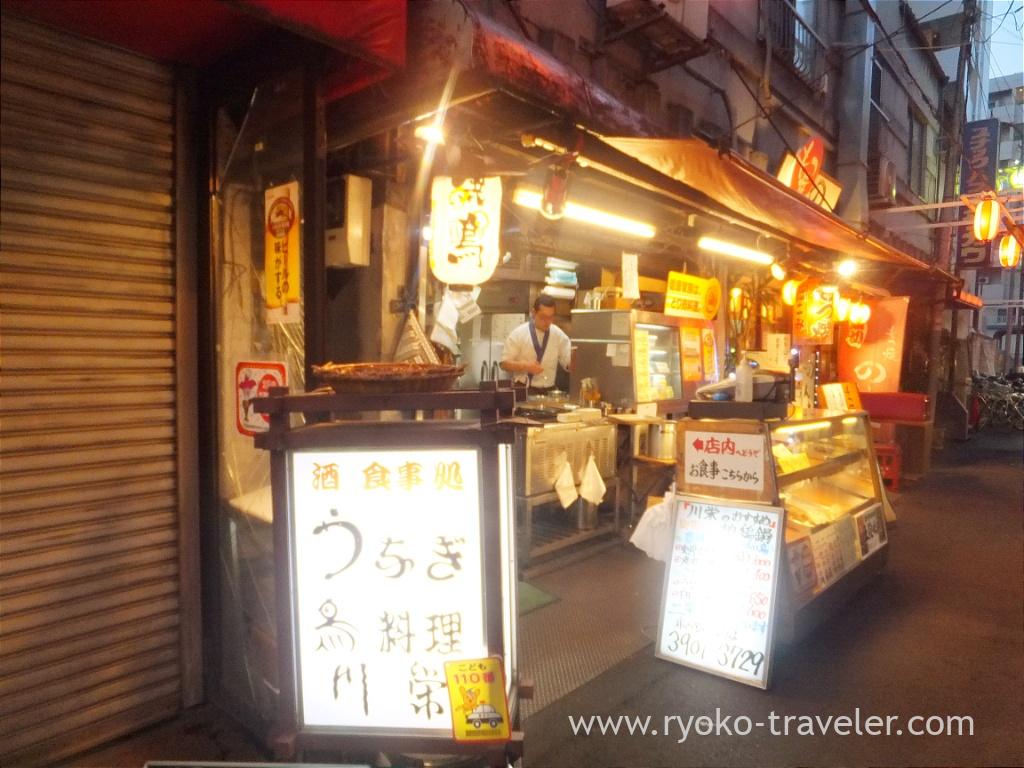 They accept reservation for seats on the 2F. But when we telephoned, it was fully booked. But they said they might have some vacant tables on the 1F. So, we visited there and fortunately they have only two vacant tables ! The restaurant is narrow, and tables are small, chars are hard. It's not comfort. But we know such an old restaurant have yummy dishes 🙂
Table charge is 200 yen per one person. But it includes small dish. Smoked duck was served this time. Delicious !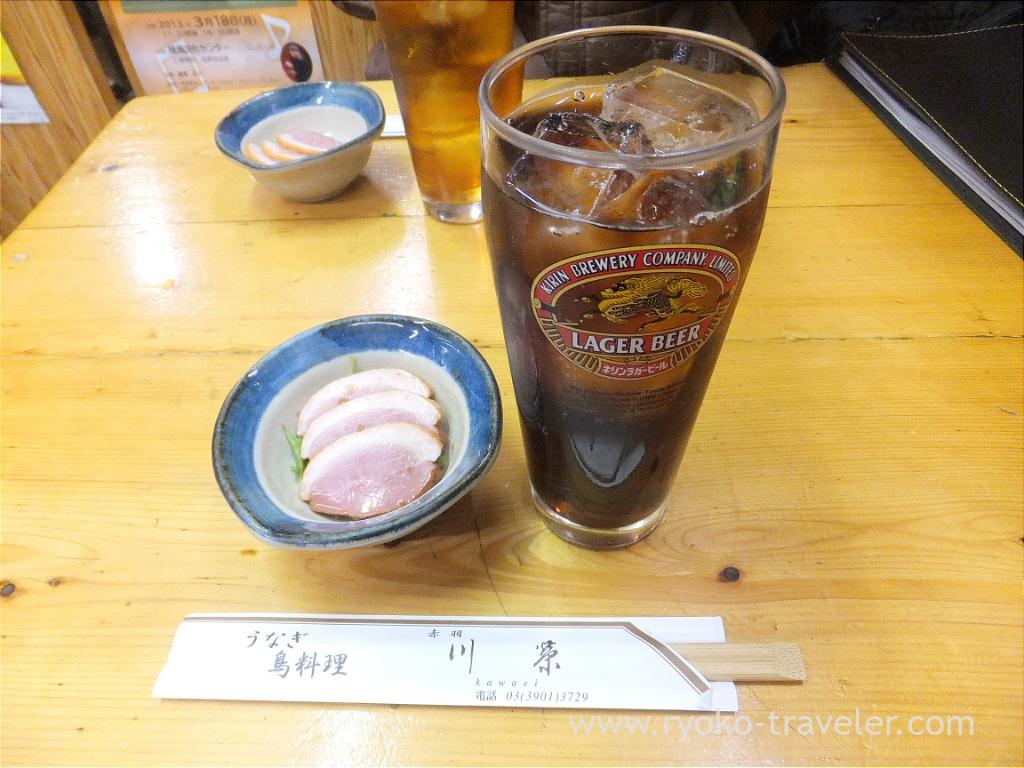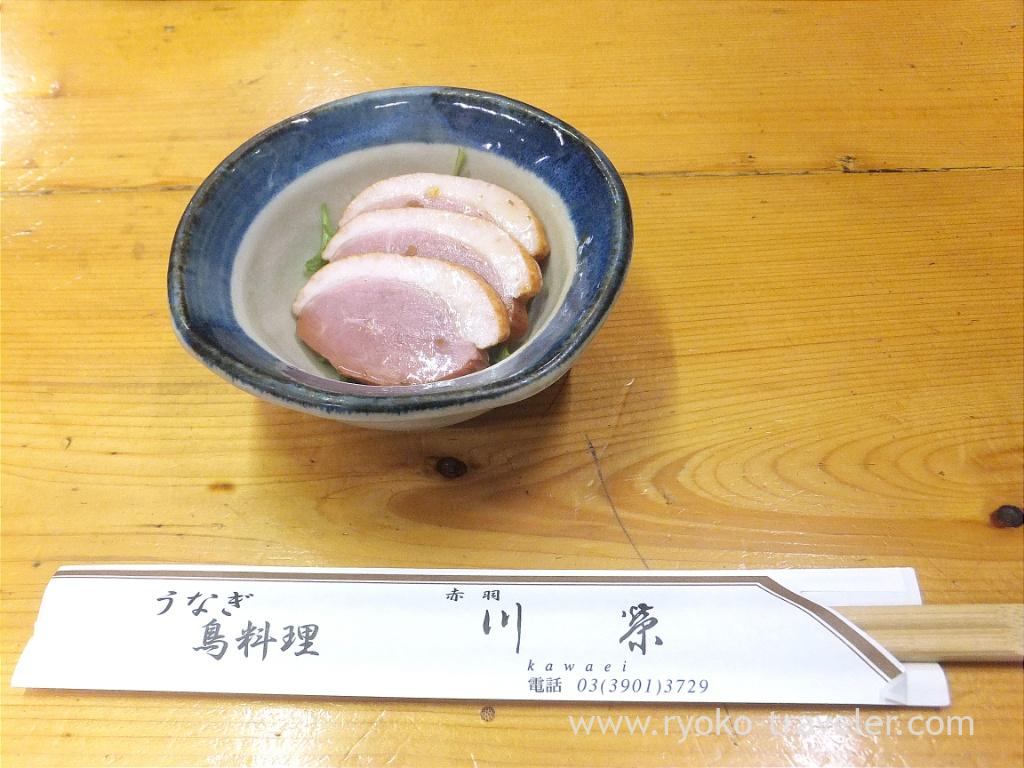 White liver pastes. It was served with senbei and dried vegetables. It had plenty of pastes. It's like cement and was harder.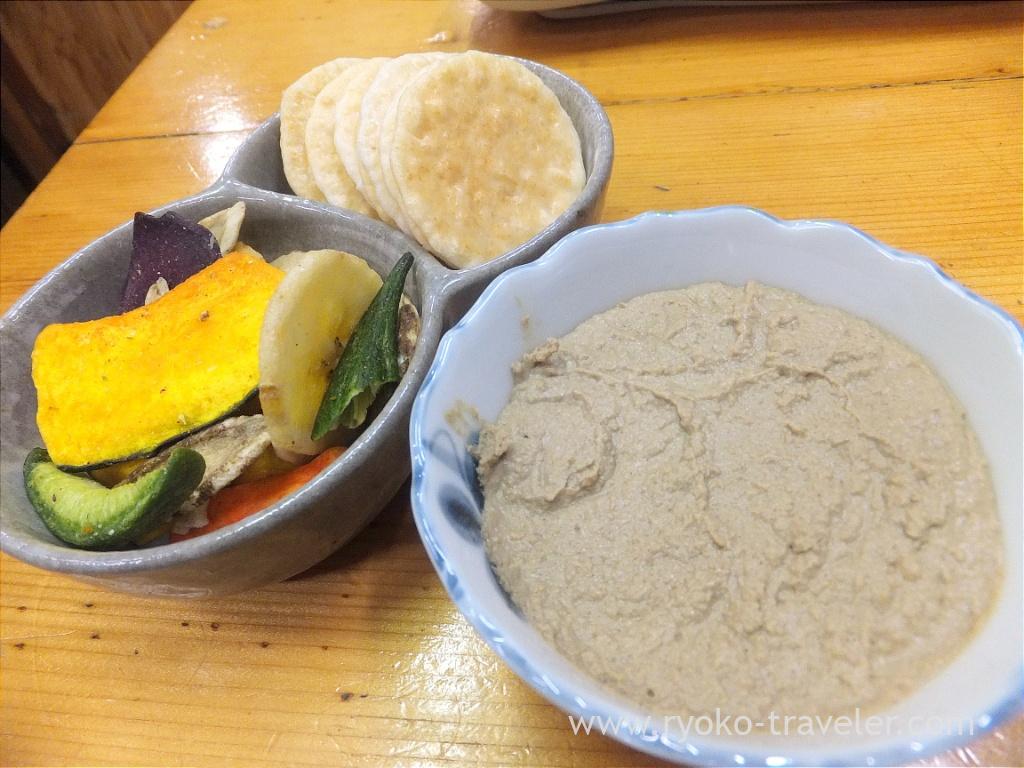 But it's tasty. Unexpectedly it went with senbei well. This was the first time to eat liver pates with senbei.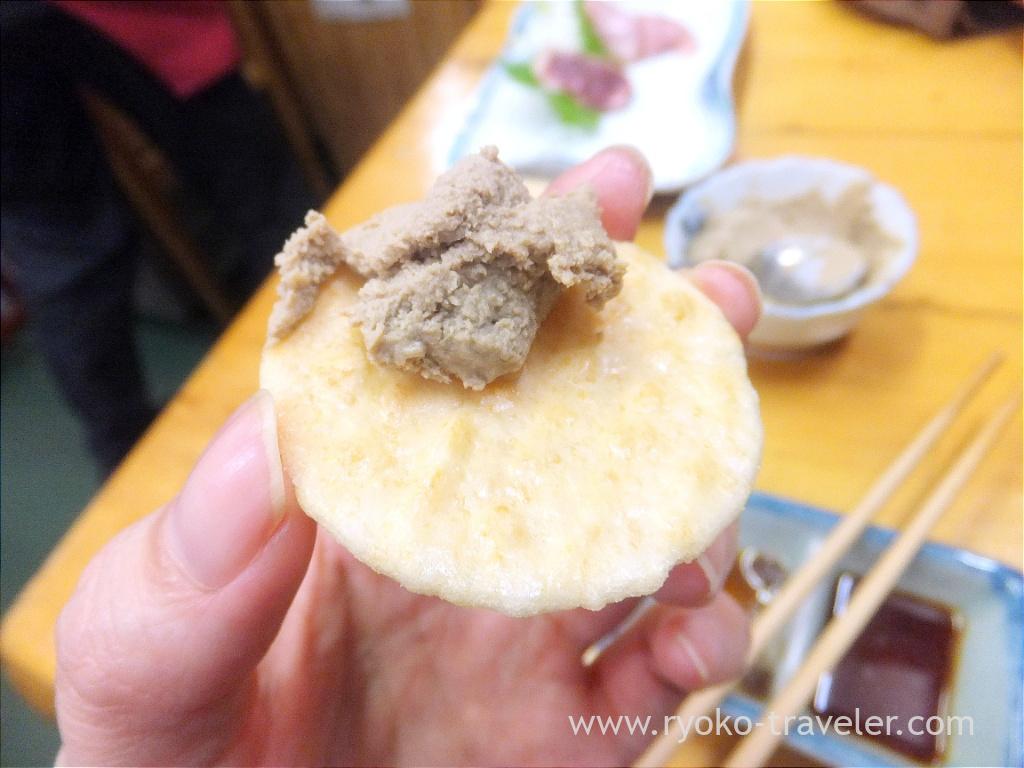 Horohoro chickens' sashimi and tataki. Horohoro chickens are raised by Ishiguro Farm in Hanamaki city of Iwate prefecture. This was the first time to eat chickens in raw ! It was fresh and good. But I like more tataki than sashimi because tataki had more taste by lightly grilling. It went well with garlic soy sauce 🙂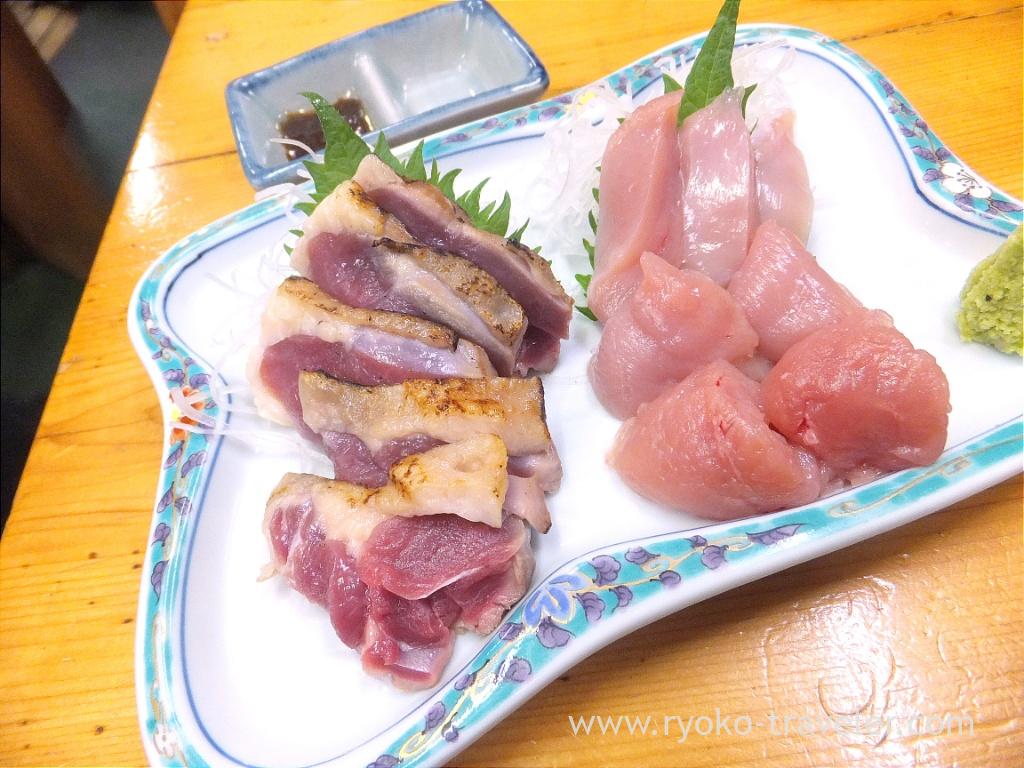 White meat of Gokokuajidori chickens. Its inside was rare. It went with wasabi very well.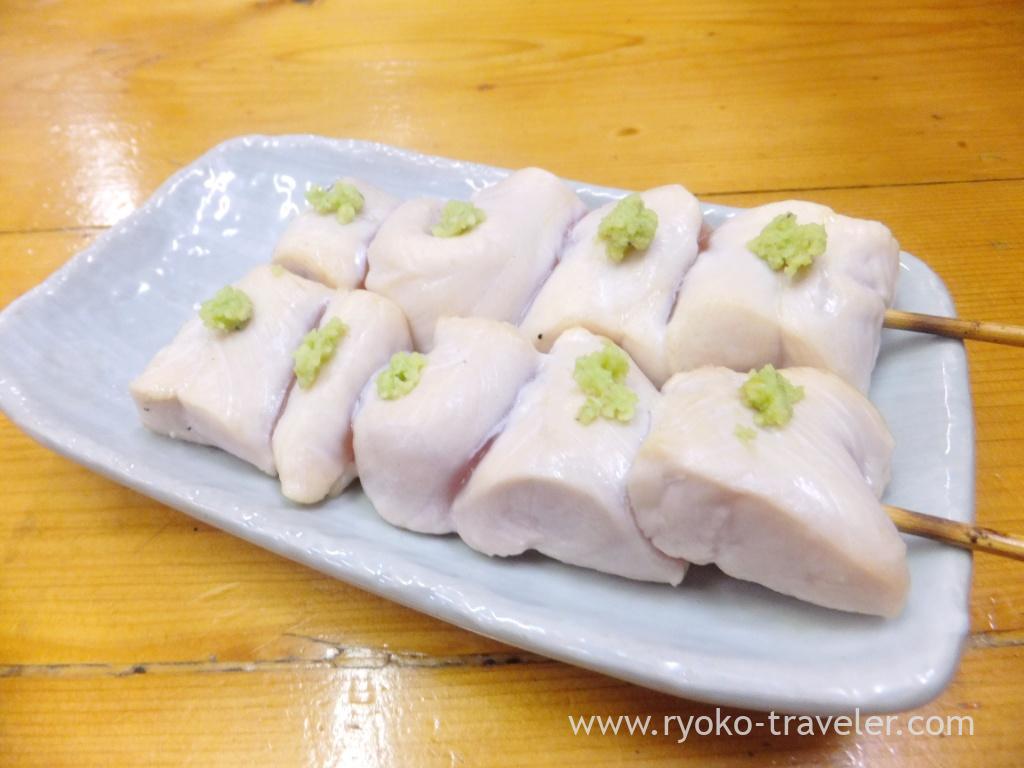 Chickens liver. Its inside was raw. Delicious.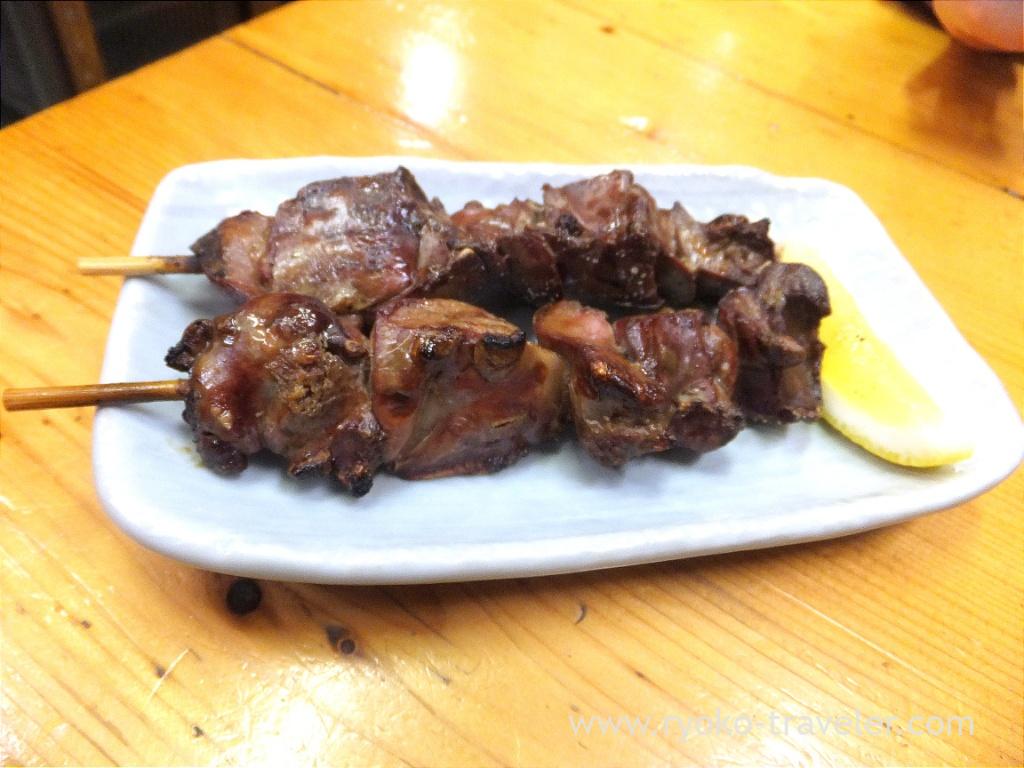 Chickens hearts and skin.
Horohoro chickens hotpot. It's one person. So much ! Four chickens meat balls having cartilage was needed extra charge (150 yen). But it cost only 1350 yen in all !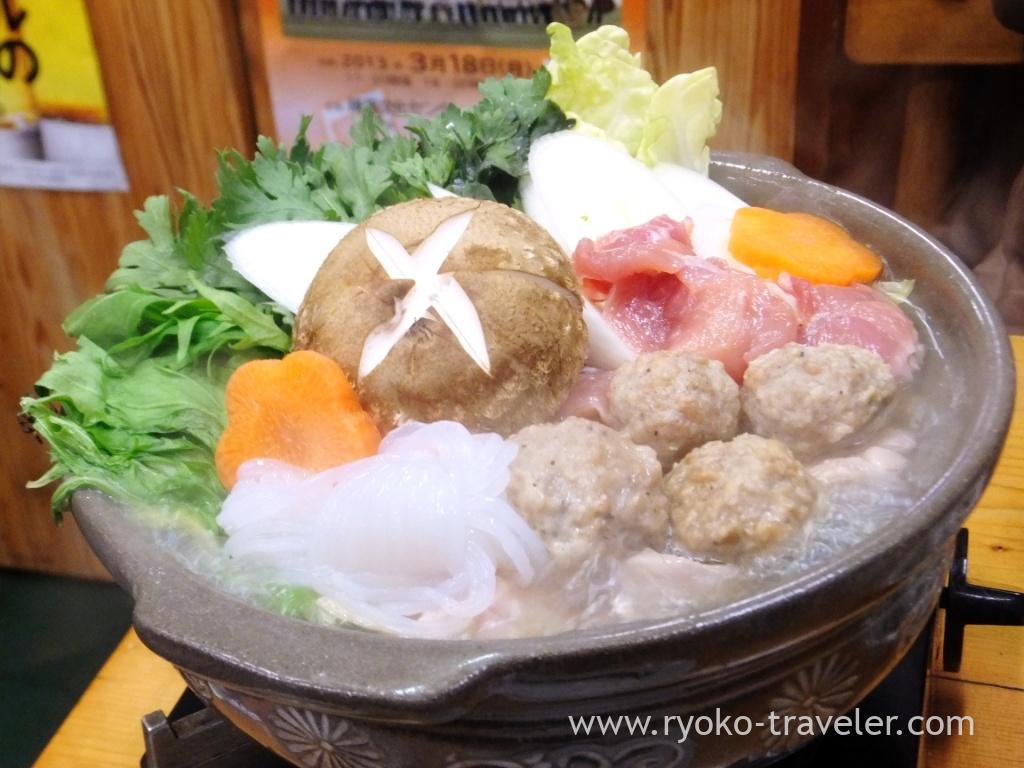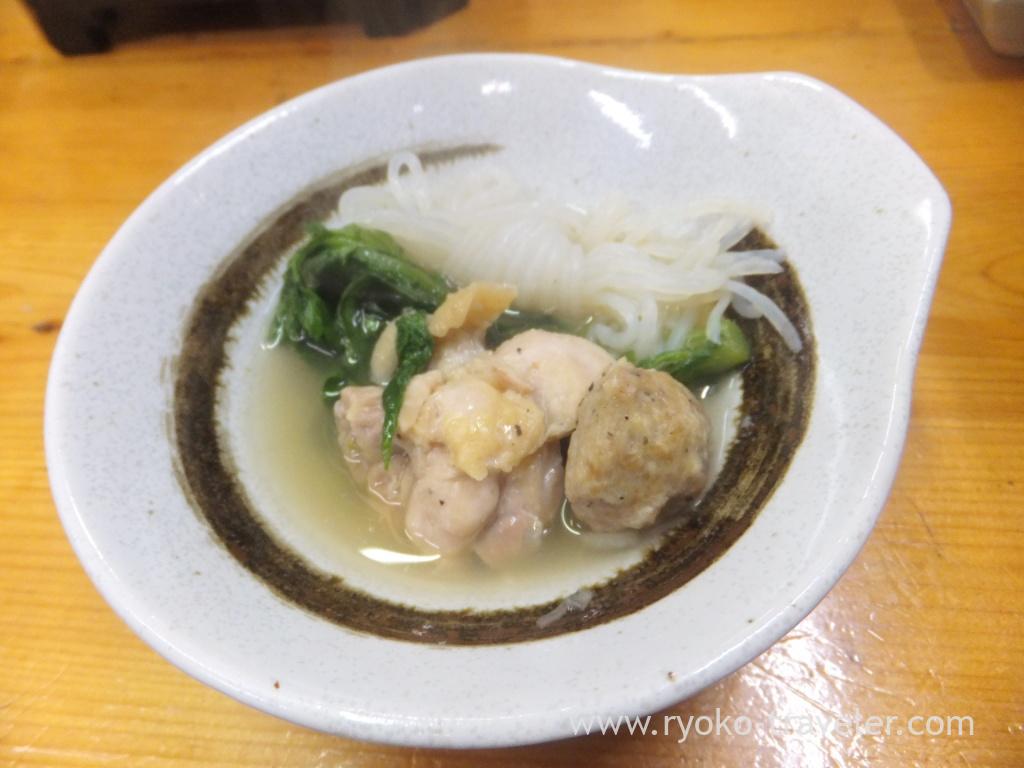 Its soup was so tasty. Plenty of vegetable were at bottom of the pot.
Those vegetables that had a lot of soup were excellent.
Well, this shop sells their meats wholesales to Mandarin Oriental Hotel, Park Hyatt Tokyo and so on, and the quality is guaranteed !
About

Name Kawaei (川栄)
Open Lunch, Dinner
Reservation Available
Credit card Unavailable
URL Website

Google Map