Aloha !
Today's my post is about Hawaiian cafe !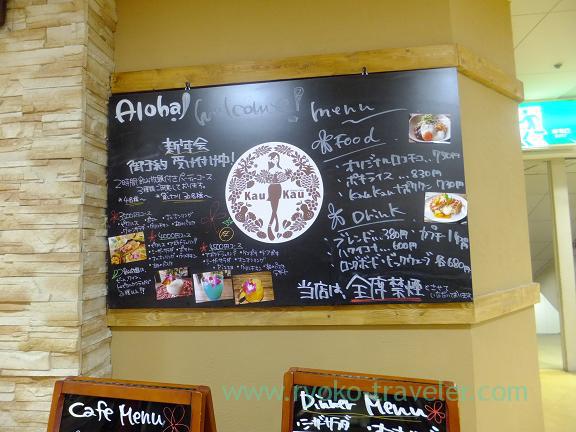 This coaster is cute. I felt like I was in a Hawaii !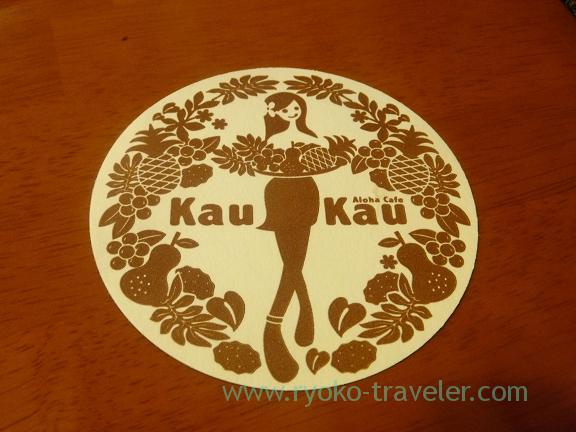 KauKau is a cafe at daytime, and it changes bar at nighttime.
I felt hungry and I wanted to eat something, but I visited there at almost 4 p.m. So lunchtime was already over.
I ordered a hamburger and a cold lemonade.
*KauKau Hamburger (カウカウバーガー) 880 yen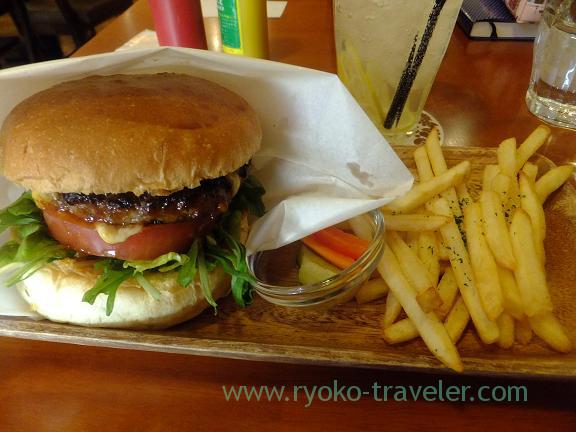 The hamburger was not big, but the hamburger patty was so juicy.
*Cold lemonade soda (アイスレモネードソーダ) 480 yen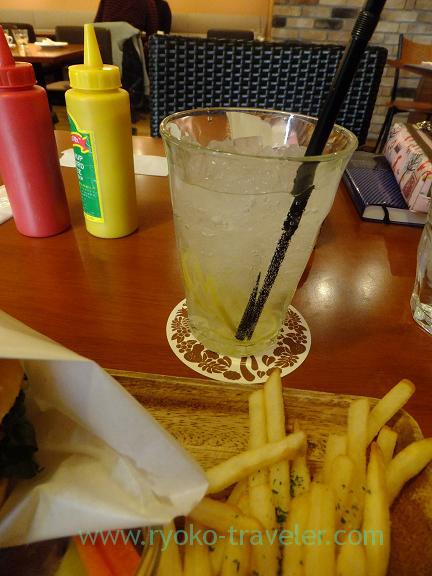 I want to visit at nighttime next time. I wanna drink hawaiian beer 🙂
Kaukau Motoyawata (カウカウ本八幡店)
Patio Motoyawata Building. 2nd floor, 2-5-10 Yawata, Ichikawa-shi, Chiba
Open – from 11:00 to 23:30
Sundays and national holidays – from 11:00 to 23:00
Holiday – No holidays