Kashigashira (河岸頭) in Tsukiji have dinner course only at dinner time. And they don't cook curry normally. But a regular customer said that he want to eat curry. So, the manager said OK. So he gathered his friends (me included) and held large dinner party ! This was the second time to eat their curry. I was excited !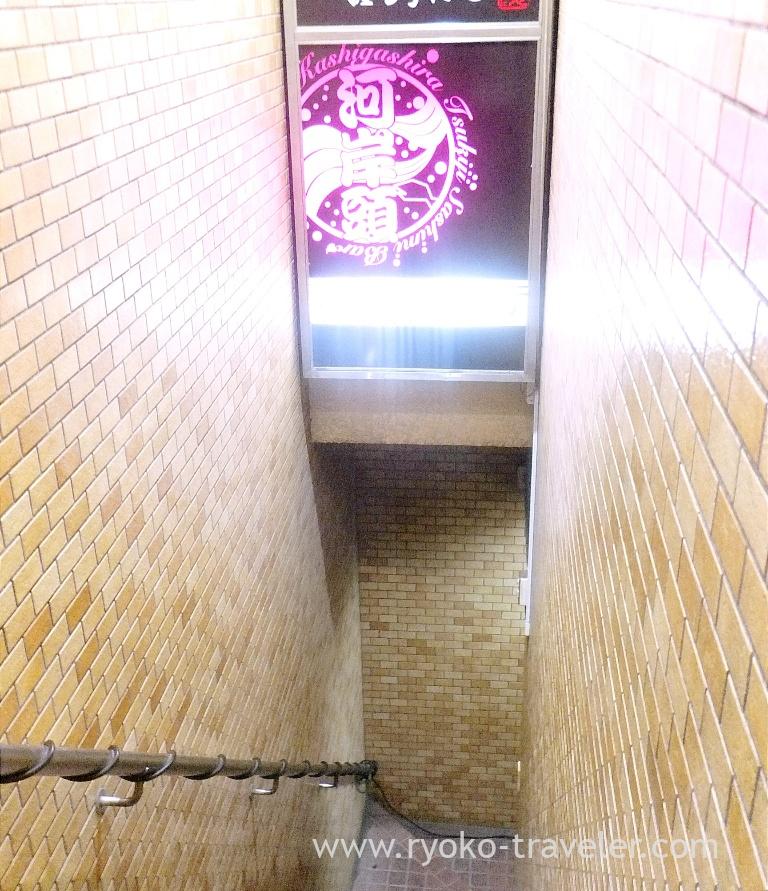 Chopsticks is in the papers envelope that have picture of fish by ink painting.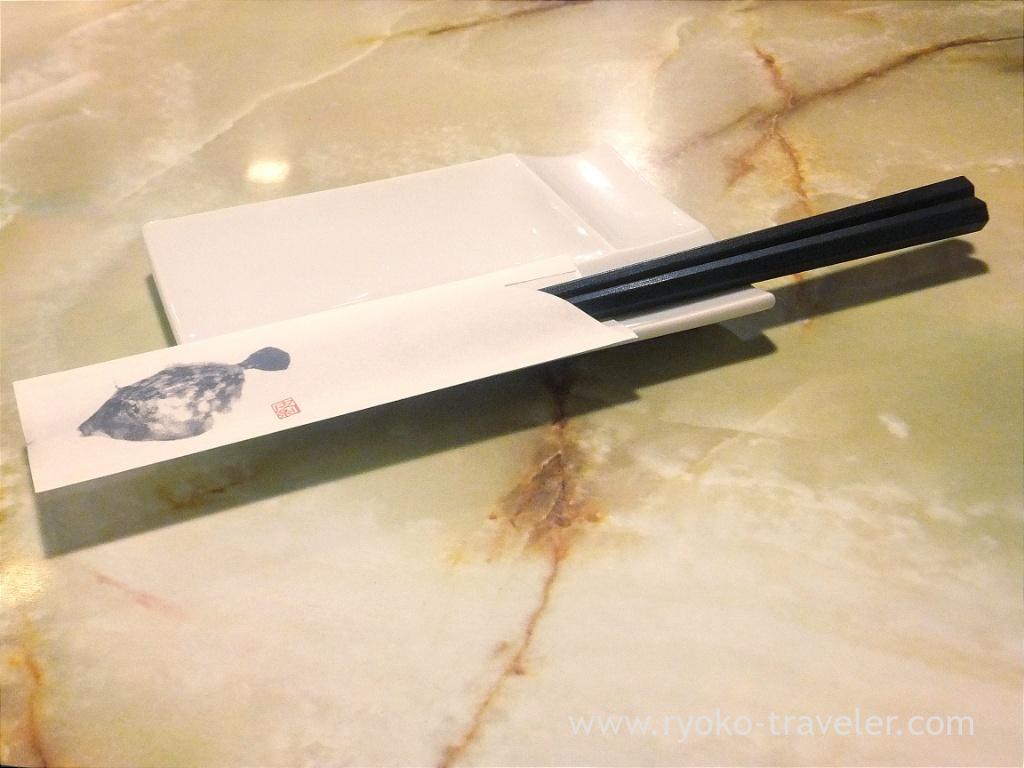 That day's our course was special one. But we didn't know what the manager prepared for us. At first, appetizer was served. Spinach , mushrooms and mizuna.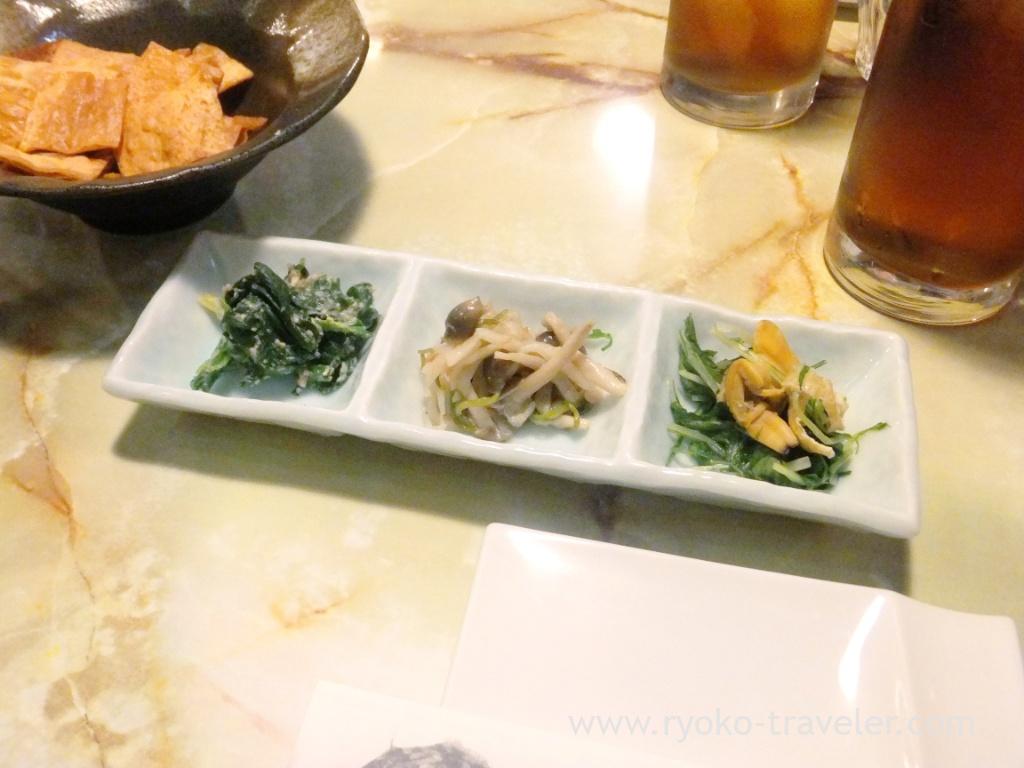 Cod chips. It have abundant flavor of cod. It's crisp.
Firefly squid nuta. Nuta is vinegared miso. This yellow pastes. It's the standard dish of firefly squid.
Boiled octopus.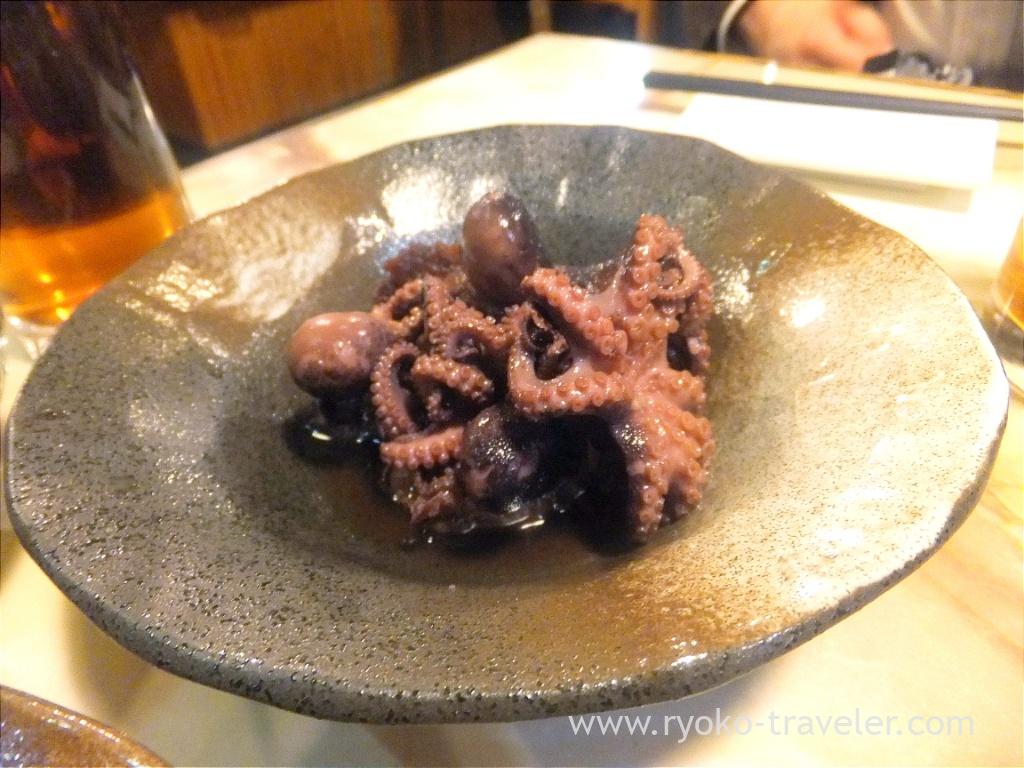 Chunks of raw tuna with grated yam. Kashigashira always use aged tuna. So, its color isn't good. But tasty. I needed rice.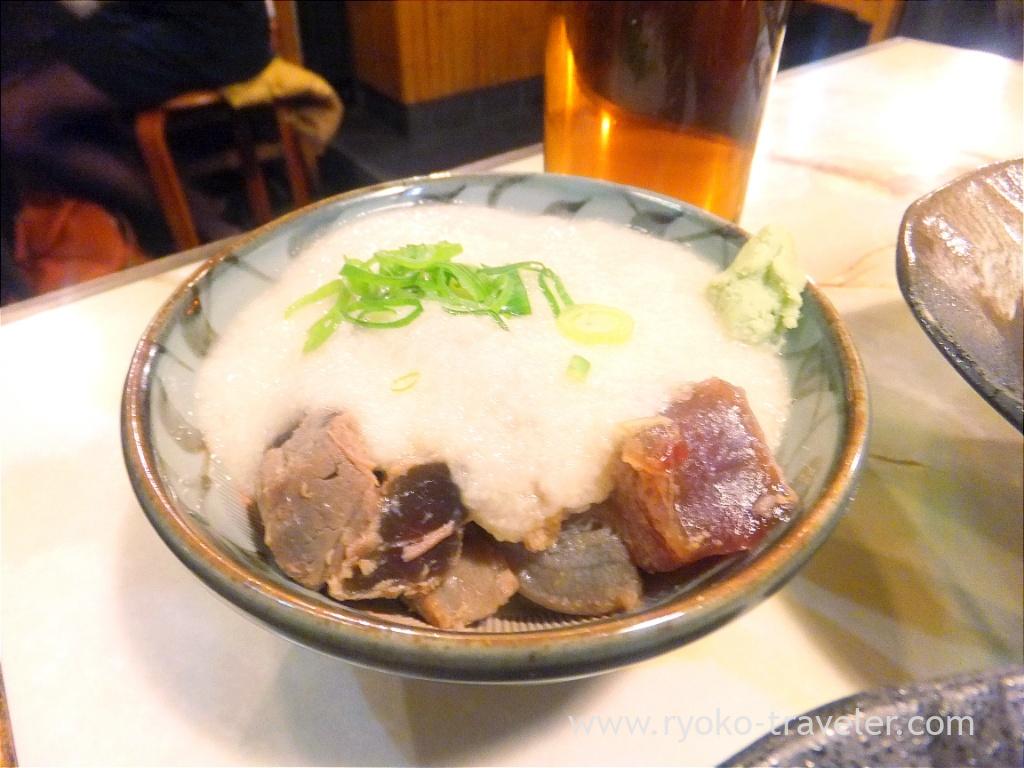 Noresore is very young conger eel. This was the first time to see it. It was tasty, but I want to wait until they're big conger eel :p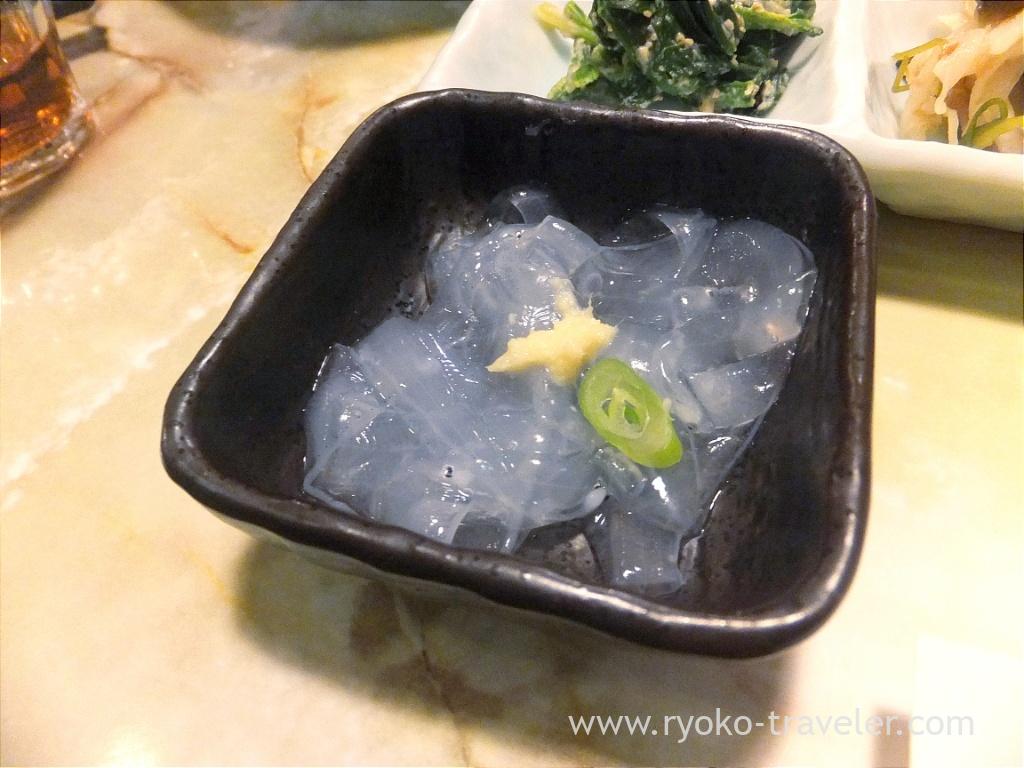 Shijimi clam soup. No ingredients could be seen. But it had much extract of shijimi clam. Shijimi clam extract is good for human's liver. Especially good for habitual drinkers.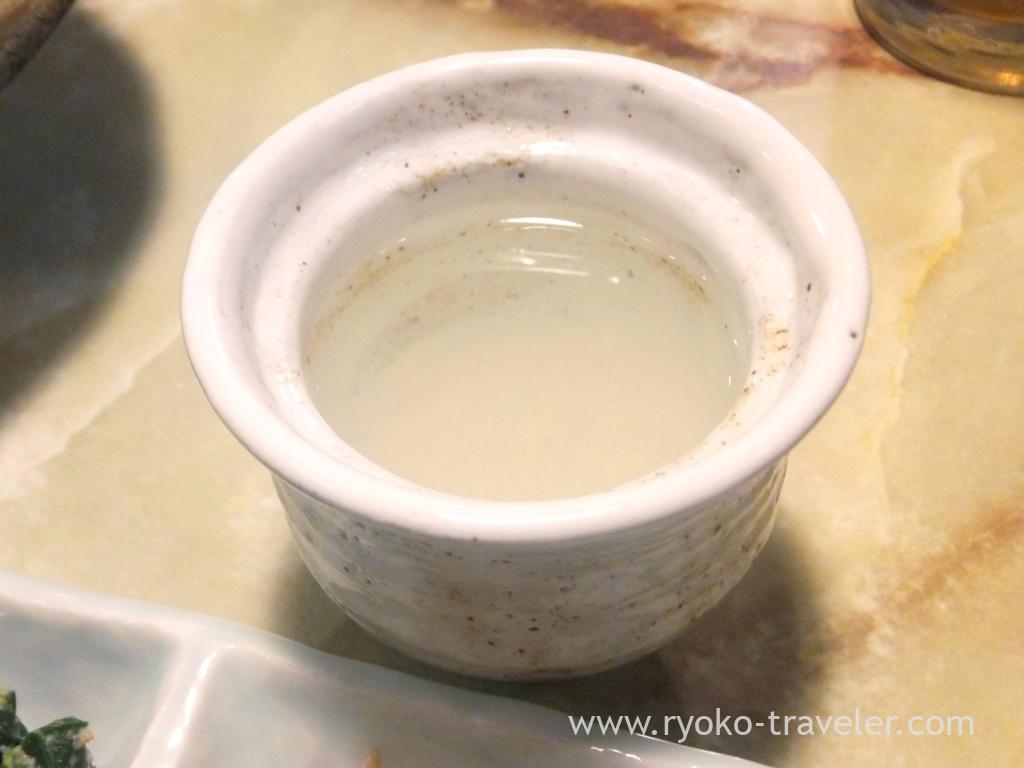 Sushi. Pickled tuna and giant clam. Both was good !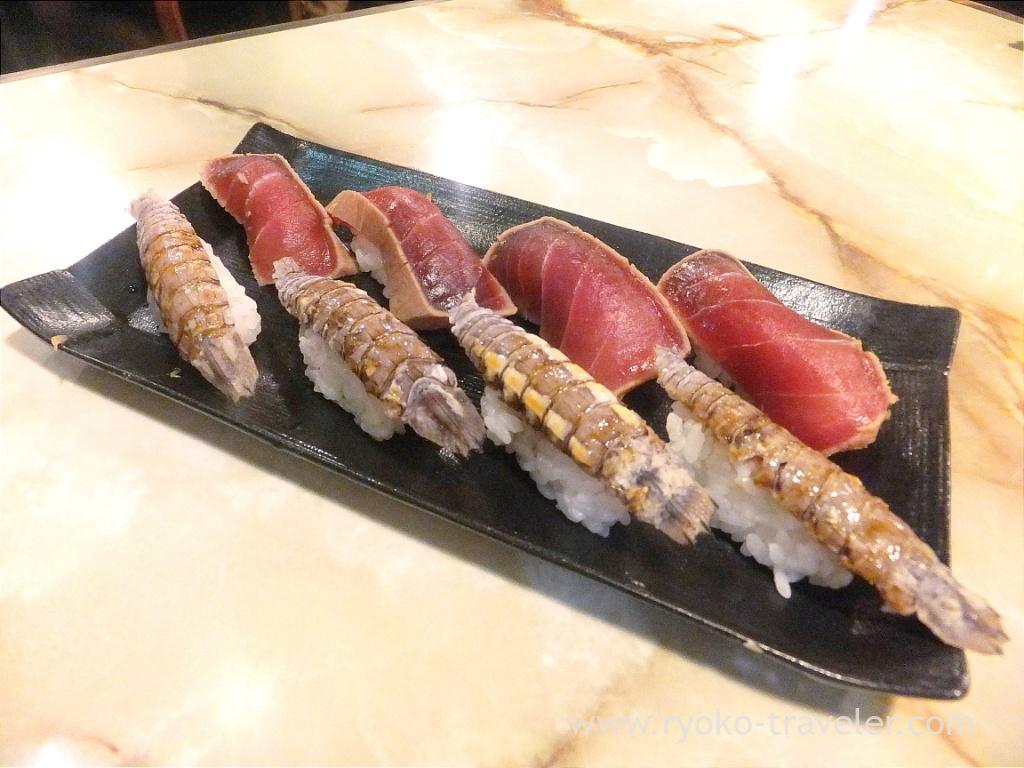 Steamed Oomizo-gai with Japanese sake. Oomizo-gai is a kind of clam. It's large and it have strong tastes.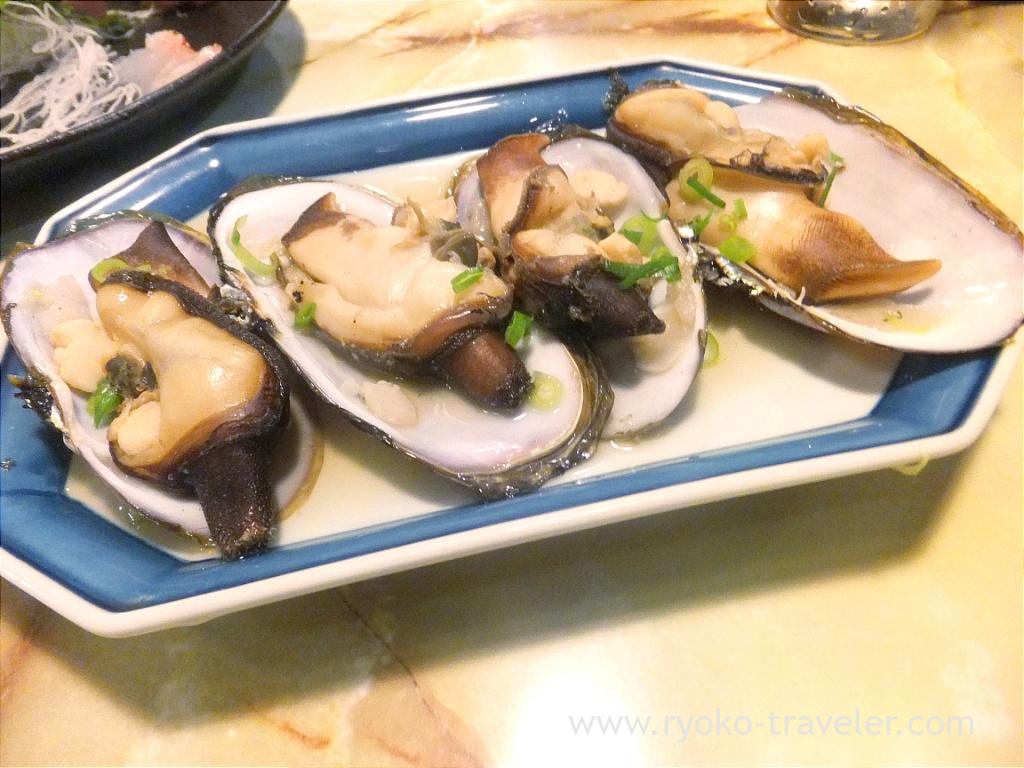 Assorted sashimi. From North Pacific giant octopus clockwise, sea bass (Kuromutsu), horse mackerel, yellowtail (buri), armored weasel-fish (higedara), mackerel, kichiji rockfish, cornetfish (yagara). And garfish (sayori) in the center foreground of the picture, chu-toro was in the back.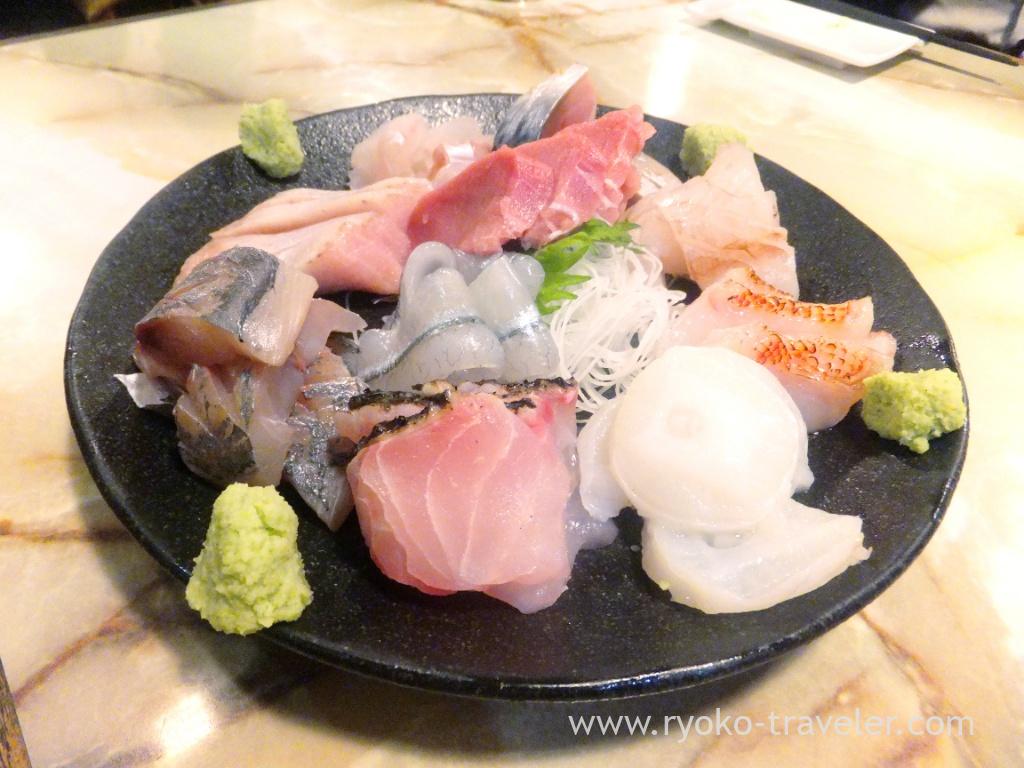 Grilled jaws of tuna is Kashigashira's specialty. Mostly they include it in the course. It was simply grilled with salt and pepper. I ate it with chopsticks daintily, but to tell the truth, I wanted to bite into them.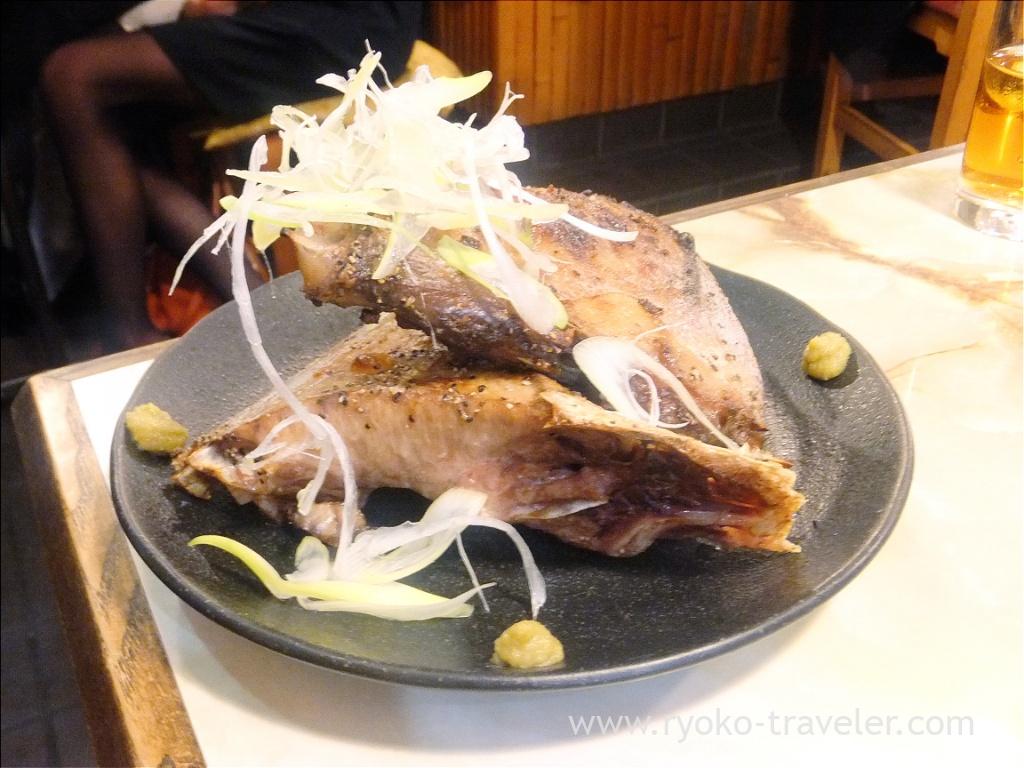 Japanese bay scallop (Itaya-gai) tempura. I had eaten this scallop only a few times. It looked like scallops, but it had little taste. But Kashigashira often serves such a rare shells. It is very interesting.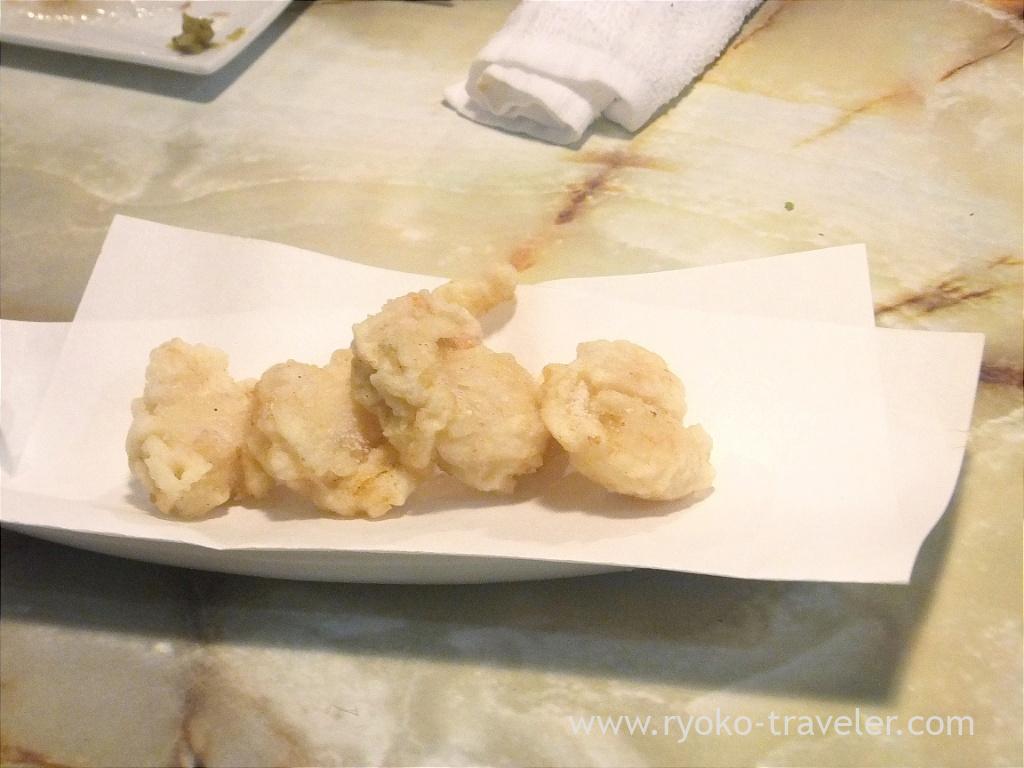 Chikuzen-ni. Ordinary chikuzen-ni is chickens stew with taro, carrot, burdock, etc.
But this dish had whale's bacons on behalf of chickens. It was fatty for me. As you see, whale's fat was coating another ingredients.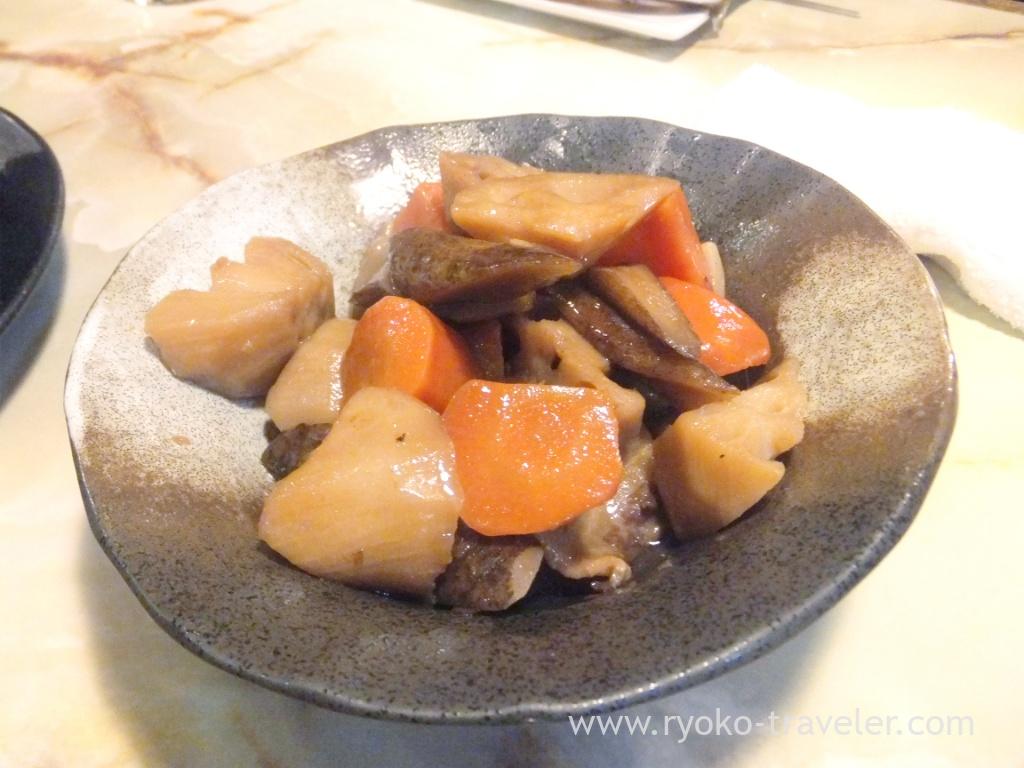 The last dish was, of course, seafood curry ! The ingredients were scampi, oysters, scallops and so forth. I heard that the manager got scampi that day luckily and used for the curry. Gorgeous appearance. It was more spicy than last time.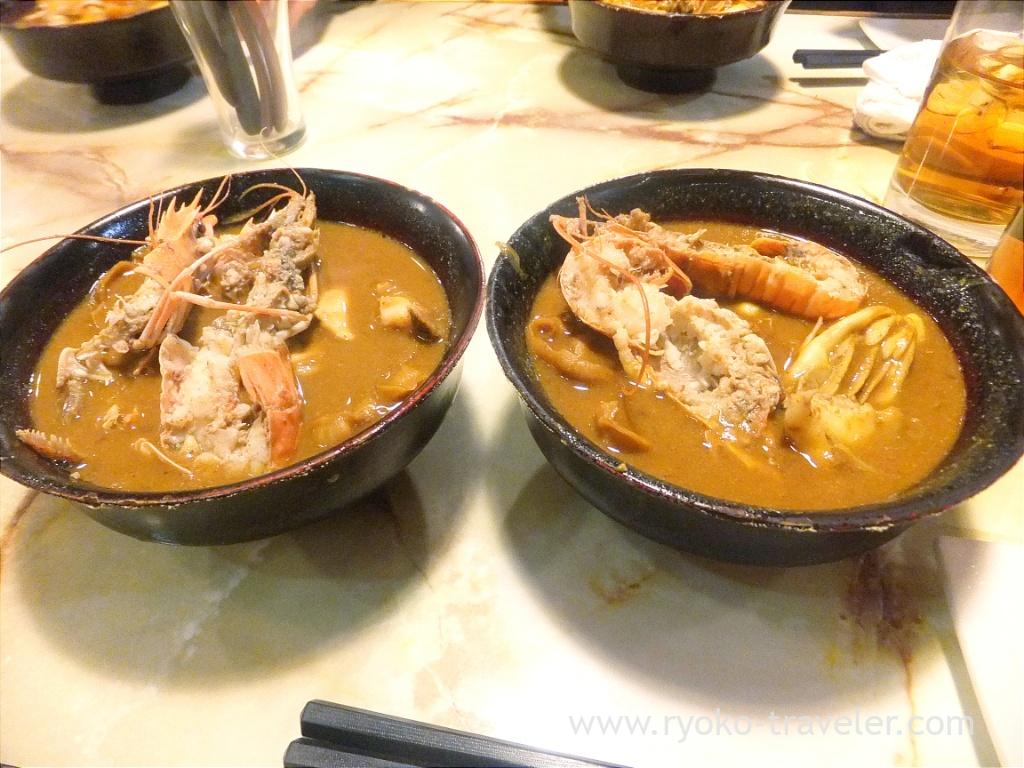 About

Name Kashigashira (河岸頭)
Open Lunch, Dinner
Reservation Available for dinner time only
Credit card Unavailable
URL Twitter, Instagram

Google Map