Kamatake Udon closed in 2017 and the manager restarted close to the former shop. The shop's name is Kitatake Udon (き田たけうどん).
---
We found Kamatake Udon (釜たけうどん) while walking around Namba area by chance. Though it was after lunch, we entered the shop.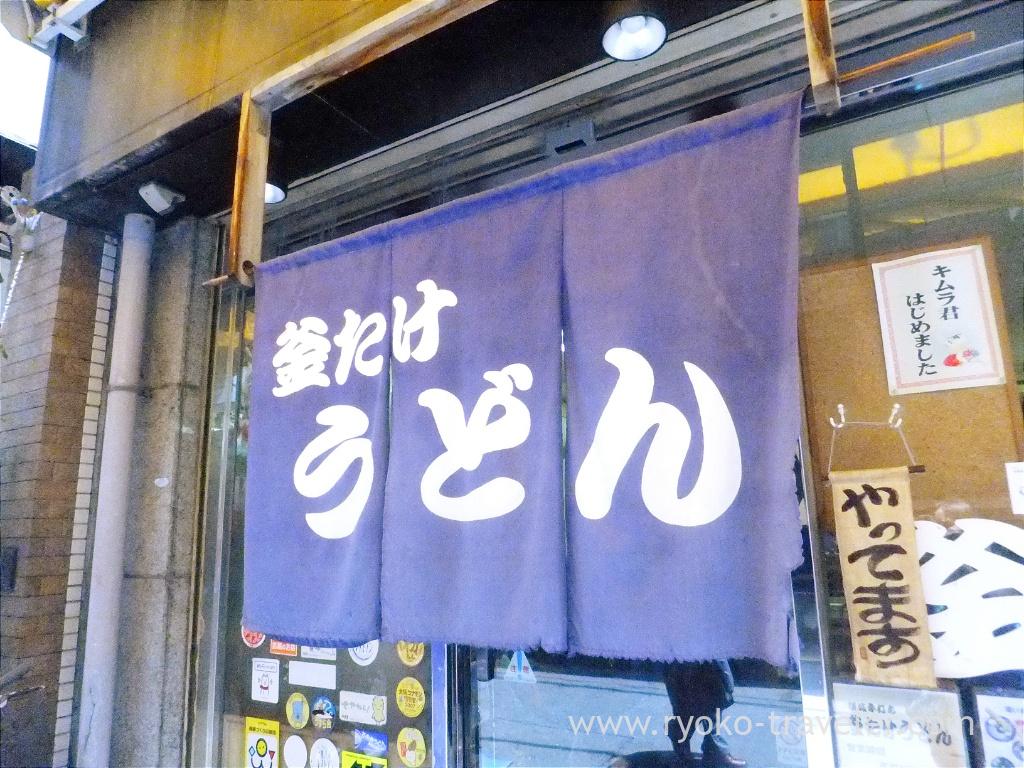 There's a udon shop having same name in Hongo of Tokyo. I know it's concerning shop.
I had this udon. Warm udon with fresh soy sauce. I was anxious about the price. It's higher. My premonition turned out to be right. Tooo large ! It had much udon having springy texture. This wide and springy udon is their characteristics of udon. We should not have entered the shop just after lunch. 200g ? more?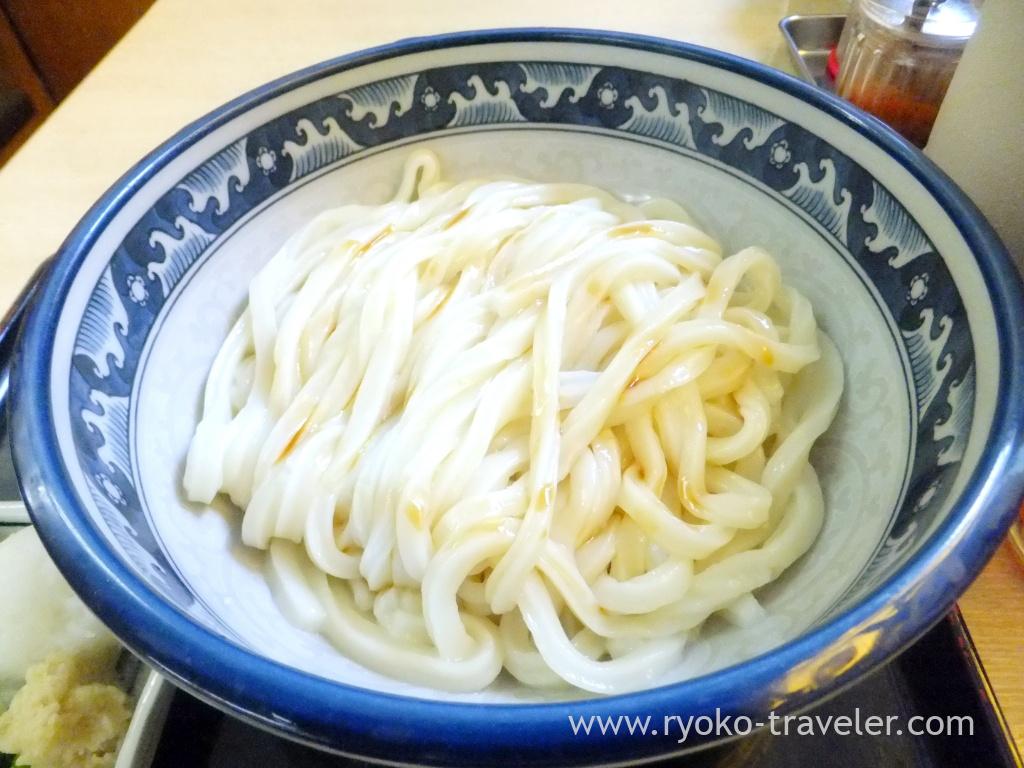 And it was served with grated daikon radish, grated ginger green onion and yuzu pepper. This springy udon was tasty and those condiments added refreshing tastes. But still it was large for me.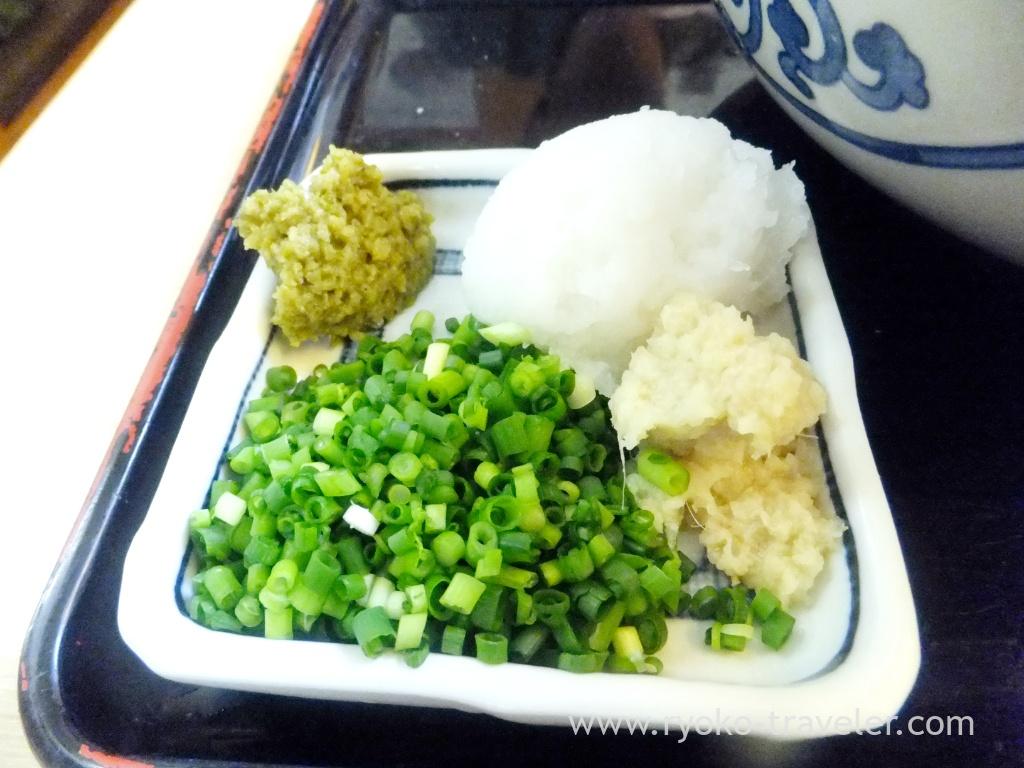 I want to visit there again with empty stomach.
About

Name Kamatake Udon (釜竹うどん)
Open Lunch, Dinner
Reservation Unavailable
Credit card Unavailable
URL Facebook

Google Map (Current location Of Kitatake Udon)