Kagawa ippuku (香川 一福) was open as second shop of Udon Ippuku (うどん一福) in Kagawa prefecture, Autust 28th. Udon Ippuku have tremendous popularity as udon shop.
It was 2 p.m. We heard that we have to wait so much. But we found there was no people waiting in front of the shop at a distance. We also heard that the shop close before the closing time because of running out of udon so frequently. So, we thought it already closed, but anyway we went to in front of the shop. Fortunately they were still open and there were many vacant seats.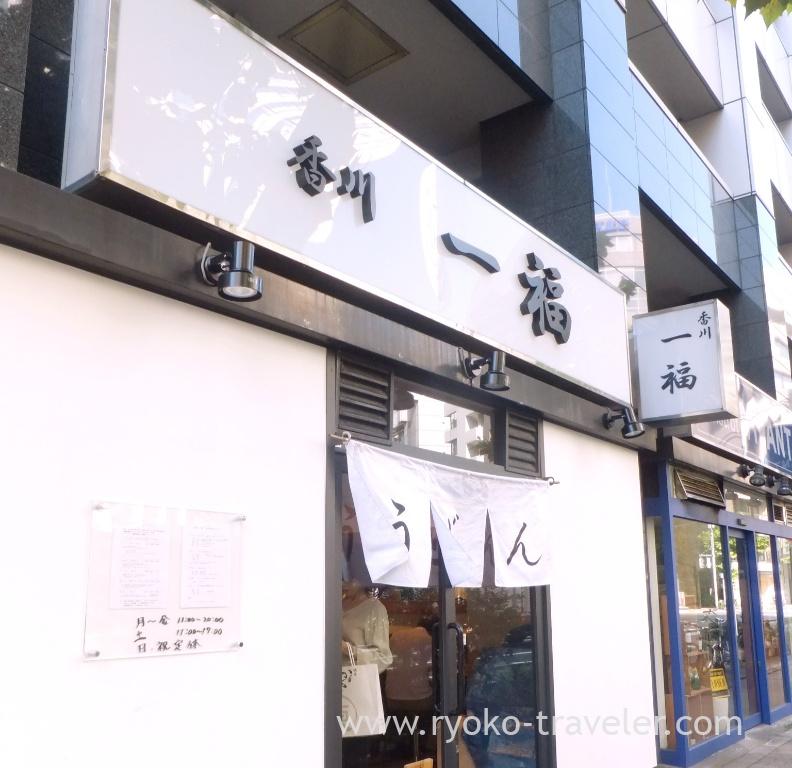 I bought two tickets at the vending machine with exciting. There're counter seats and large table to share. We were three, so we were seated at the large table together. The intervals of each chairs are comfortably wide ! Well, just after we were seated, much visitors came successively and there were some people waiting for seats.
Menus. There's a ticket vending machine in the shop.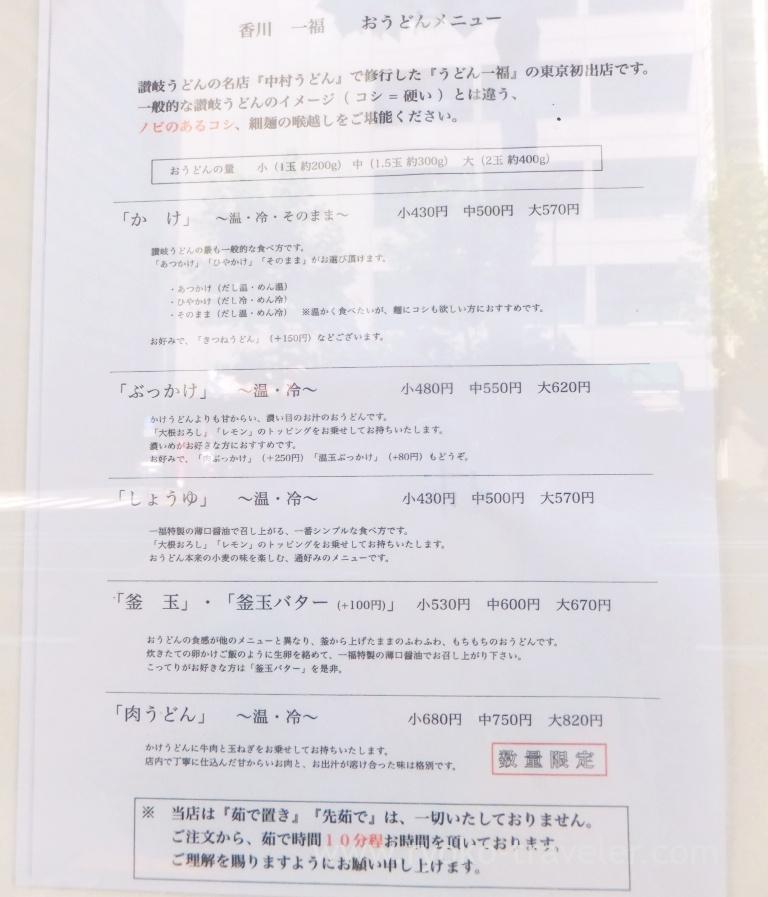 My friend order assorted tempura.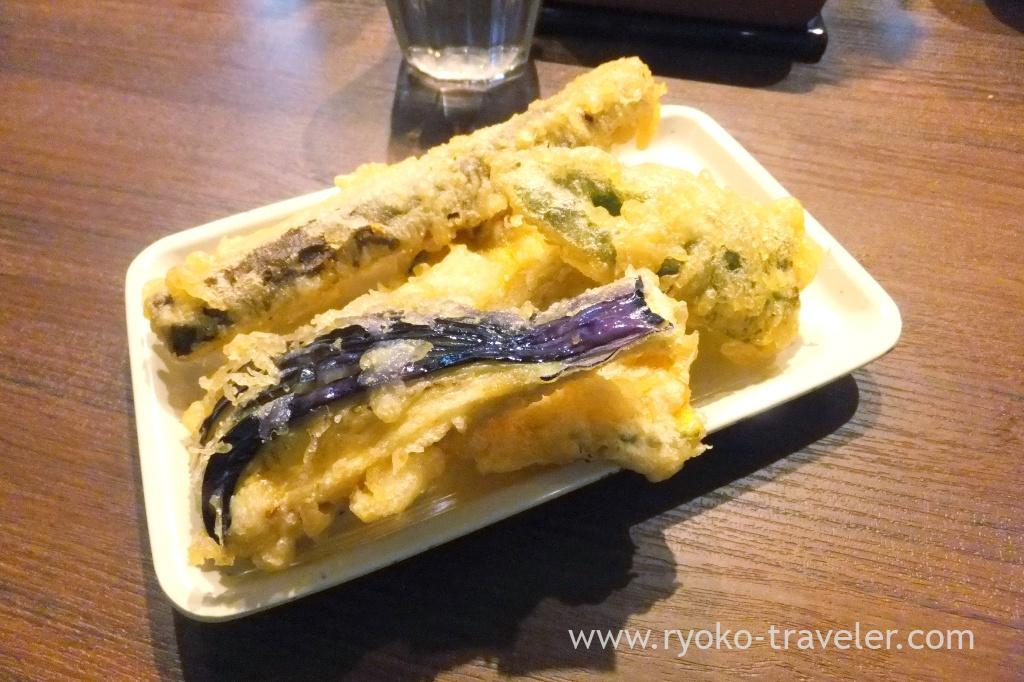 Hiyakake is "colden udon in cold soup". It is said that this is the best way to taste udon.
Cold udon, cold soup and green onions. That's all.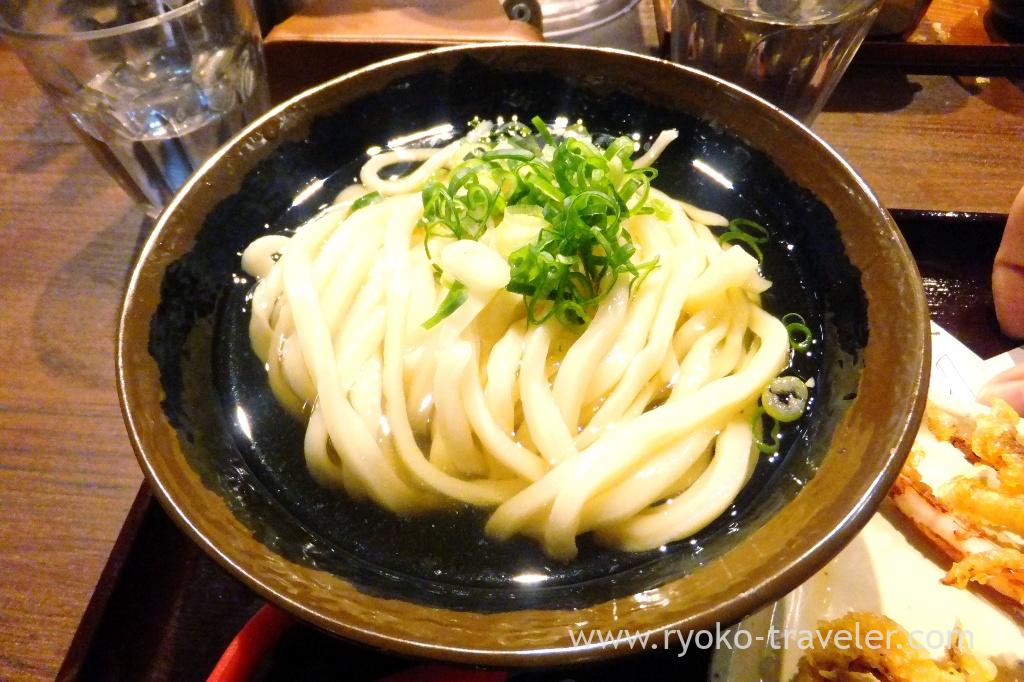 This soup was so tasty. It had plenty of flavors of flying fish ! Certainly the udon wasn't so chewey and this was my taste. Grated ginger, tenkasu and another seasoning like shichimi pepper on the table. So, we can enjoy various tasts with on bowl of udon.
This is squid's leg tempura. Large ! It cost only 180 yen ! The scissors were served together and I cut the tempura with it and eat. The coating was crisp and the squid was good.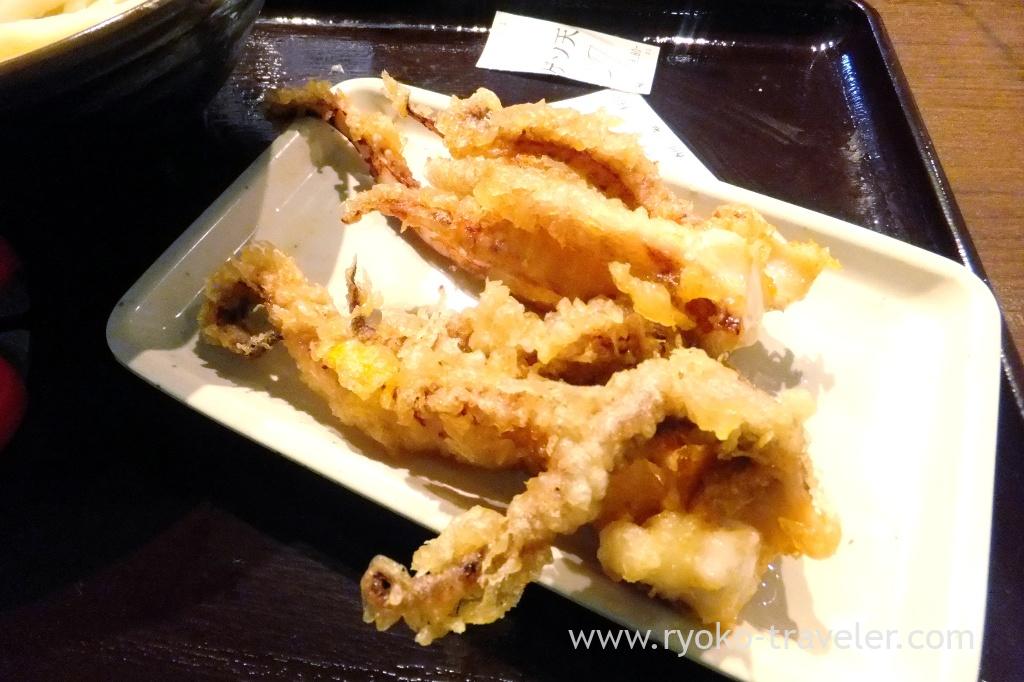 They'll serve oden in winter (it'll come soon). I want to visit there again and enjoy warm udon and oden. Before that ! I'll go Kagawa to eat at Udon Ippuku at the end of this month !
About

Name Kagawa Ippuku honten (香川一福 本店)
Open Day through night
Reservation Unavailable
Credit card Unavailable
URL Website, Instagram

Google Map