Spicy beef tendon stew having long history ?
This izakaya close to my office started to open at lunchtime before I know, so I tried this shop.
Izakaya Rojiura Kachidoki Tsukishima branch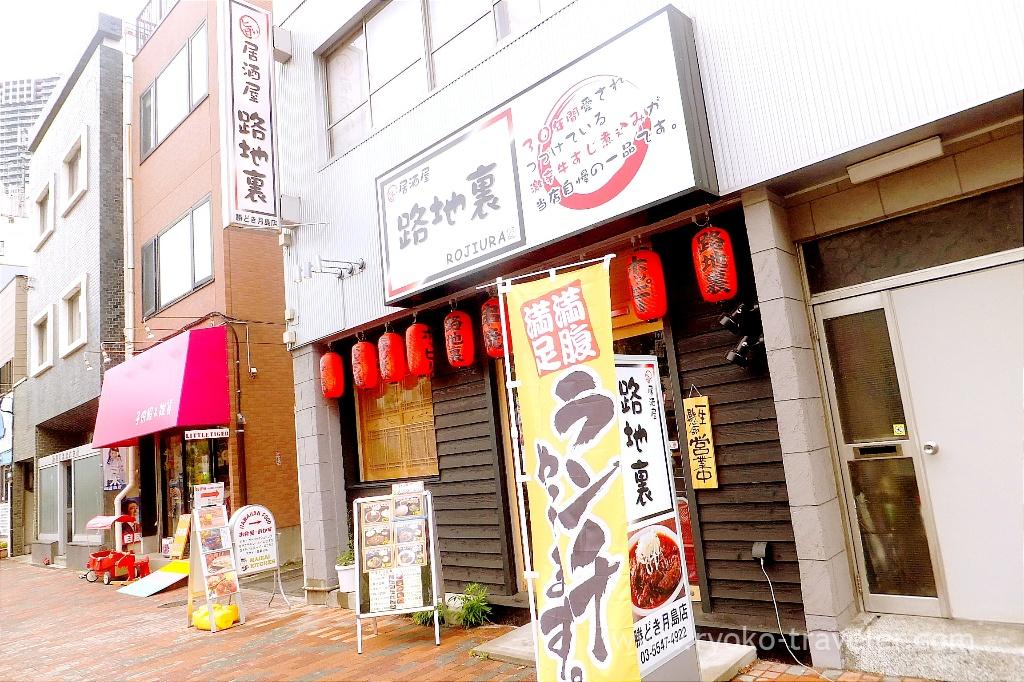 "Rojiura" means back alley in English, but this shop fronts on the main street named Shin-ohashi street.

At lunchtime, they serve many lunch sets. Bibimbap, spicy beef tendon stew, grilled short rib, curry with beef tendon…
It is, if anything, Korean-style izakaya.
This shop's specialty is this extremely spicy beef tendon stew. It cost us 750 yen. 750 yen is lower price compared with another shops around there.
They say they keep the taste for 30 years. But I never feel such a long history to this shop…. 😛
Spicy beef tendon stew, kimchi, salad, wakame seaweed soup and rice.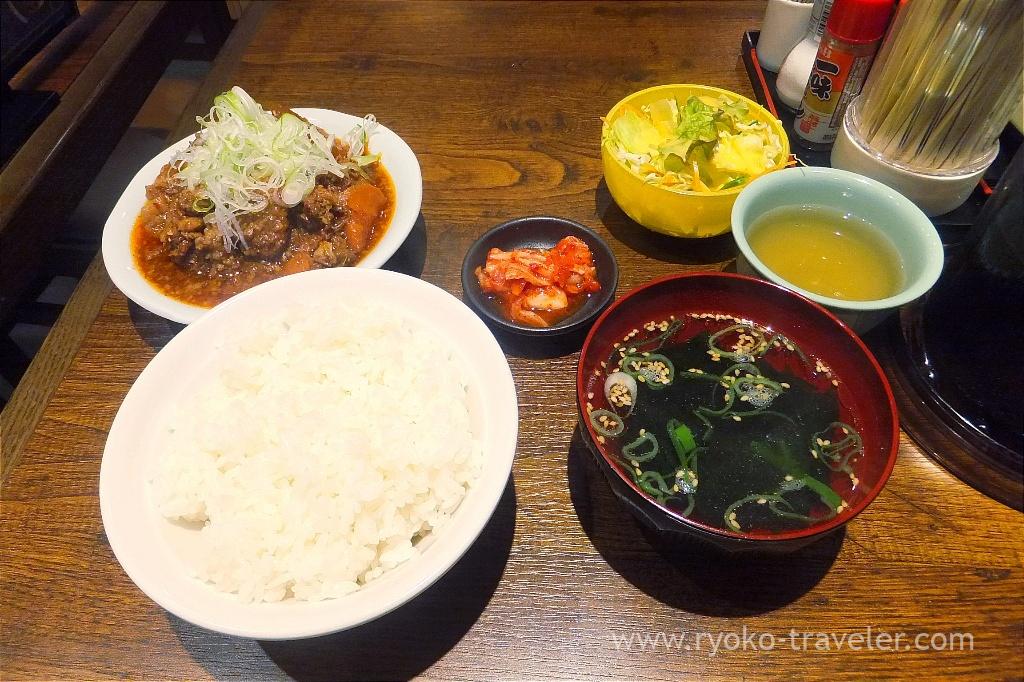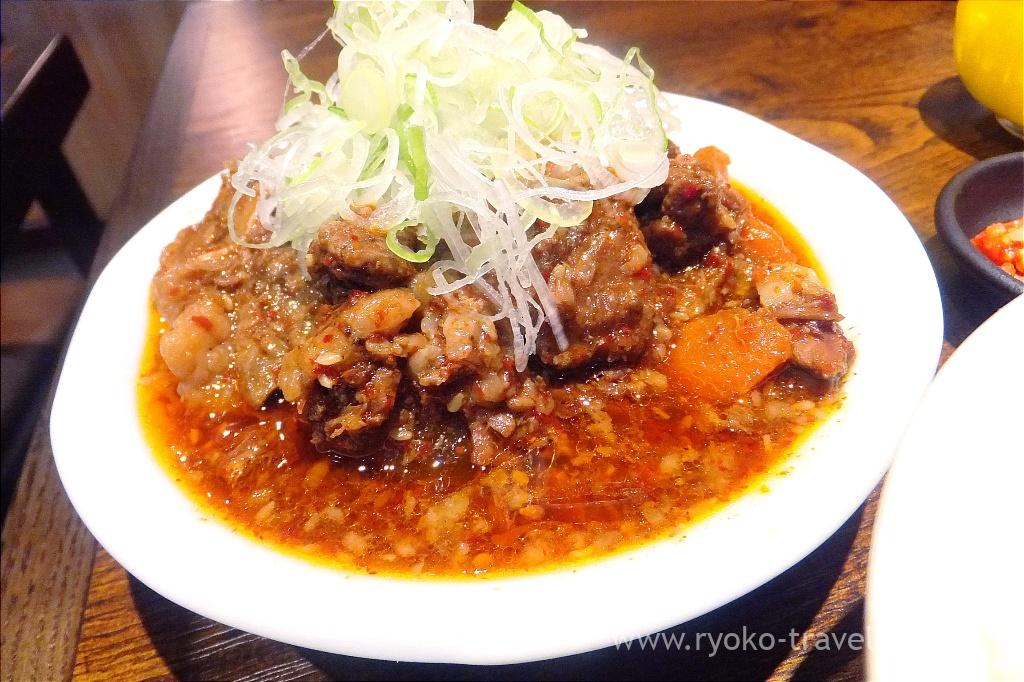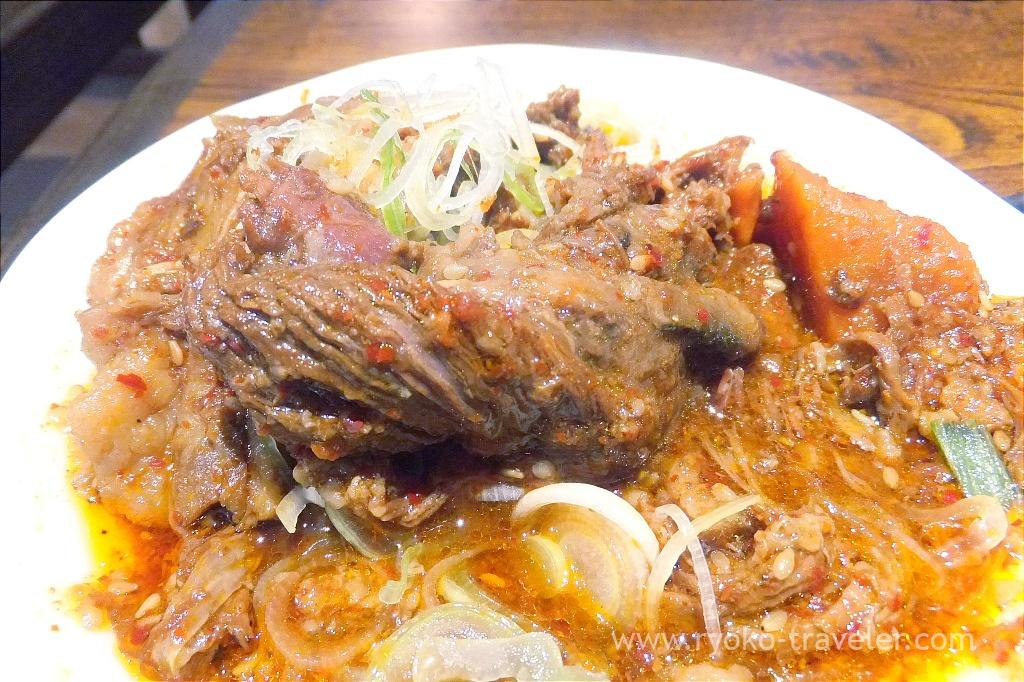 Big slices of beef tendon were there. It looks so spicy from this photo. Certainly it was red, but it wasn't so spicy and rather sweet.
There's also some Korean foods restaurants not so far from this shop.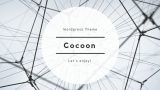 404 NOT FOUND | Ryoko showing lots of yummy foods from Japan
Not only in Japan for example Tokyo, Chiba, Osaka, Hokkaido...but also I visit Taiwan, Hong Kong, Hawaii, Europe and meet a variety of yummy foods.
About Izakaya Rojiura Kachidoki Tsukishima branch (居酒屋 路地裏 勝どき月島店)
Address / 3-28-5 Tsukishima, Chuo-ku, Tokyo
Station / Tsukishima station (Tokyo metro, Toei subway)
Open / 11:00 – 14:00, 17:00 – 29:00
Sundays and another national holidays / 11:00 – 14:00, 17:00 – 24:00
Closed / No scheduled