As soon as I got to Hakodate airport before 9 a.m., I hurried to Hakodate morning market with empty stomach. Of course, I wanted to have sashimi bowl ! I entered the shop. Ikkatei Tabiji (一花亭たびじ) in Hakodate donburi market.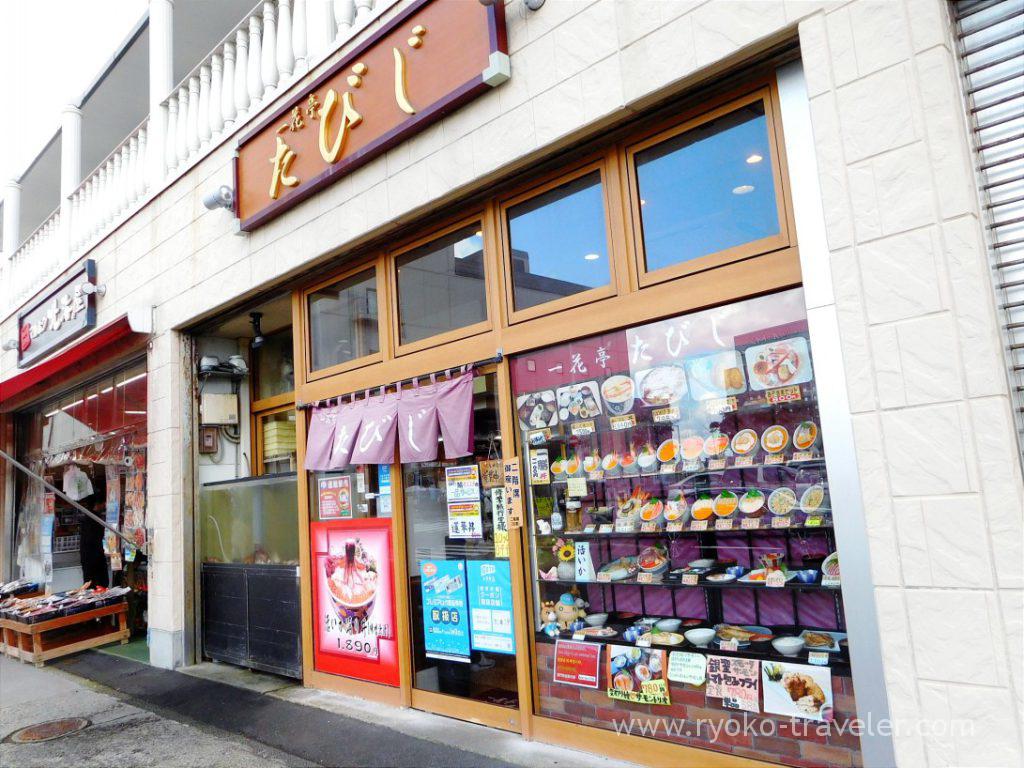 They have some tables on the tatami floor and there are counter seats surrounding the kitchen on the 1F. And also they have 2nd floor. They are larger than expected.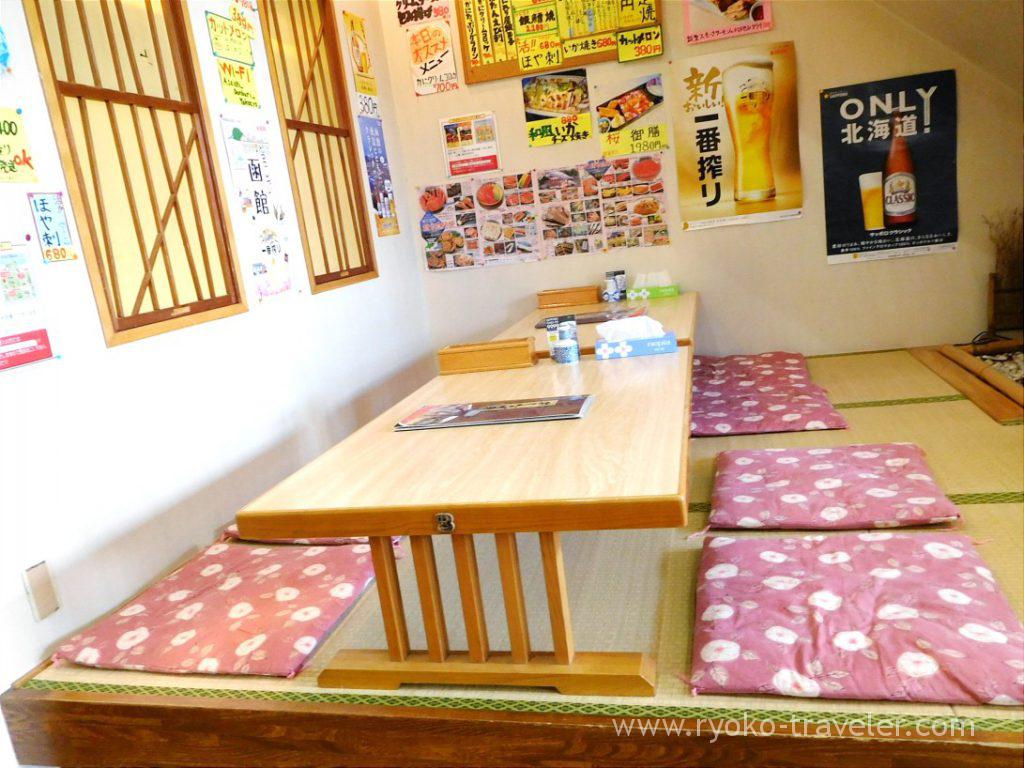 Because they are located in Hakodate Donburi market, they serve donburi (sashimi bowl) mainly. And the most popular sashimi bowl is at the top of the menu. Living squid bowl. They pick living squid and cut after order and put on the bowl !

I took this photo in 2020. And price of almost all foods is higher at 100 yen.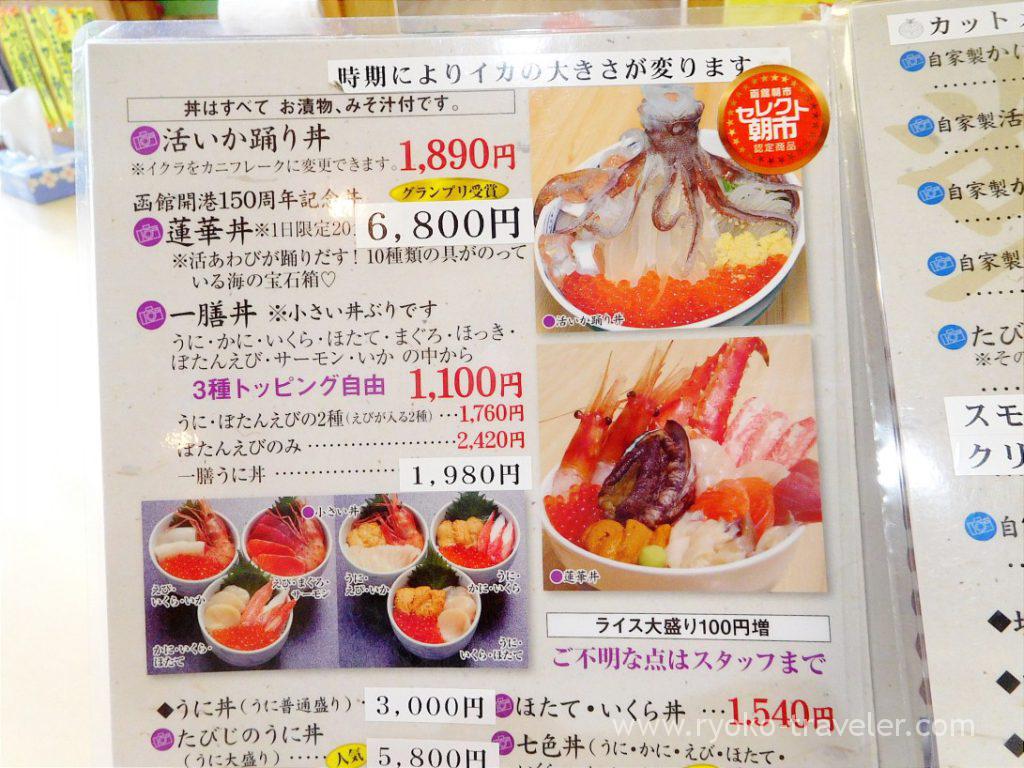 They have some sashimi bowl having flower name. 野ばら (Wild rose), ひまわり (Sunflower) and so on.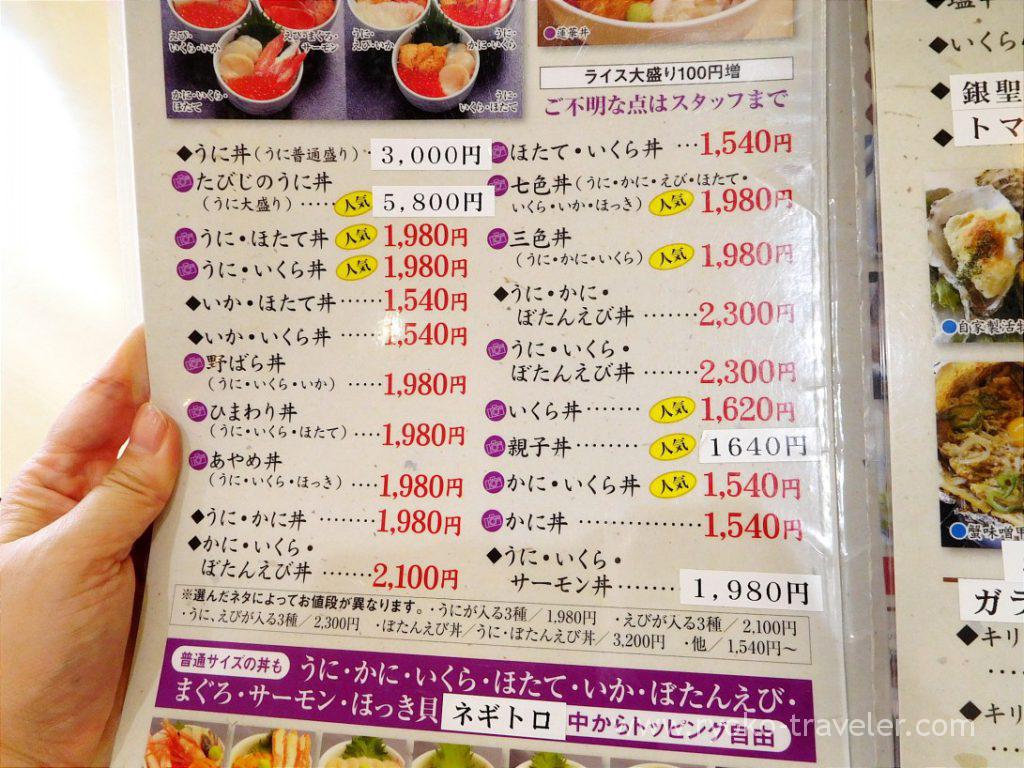 Also they have sashimi, grilled fish, grilled clam and so on. They have many foods suitable for alcoholic drinks. Tax-excluded.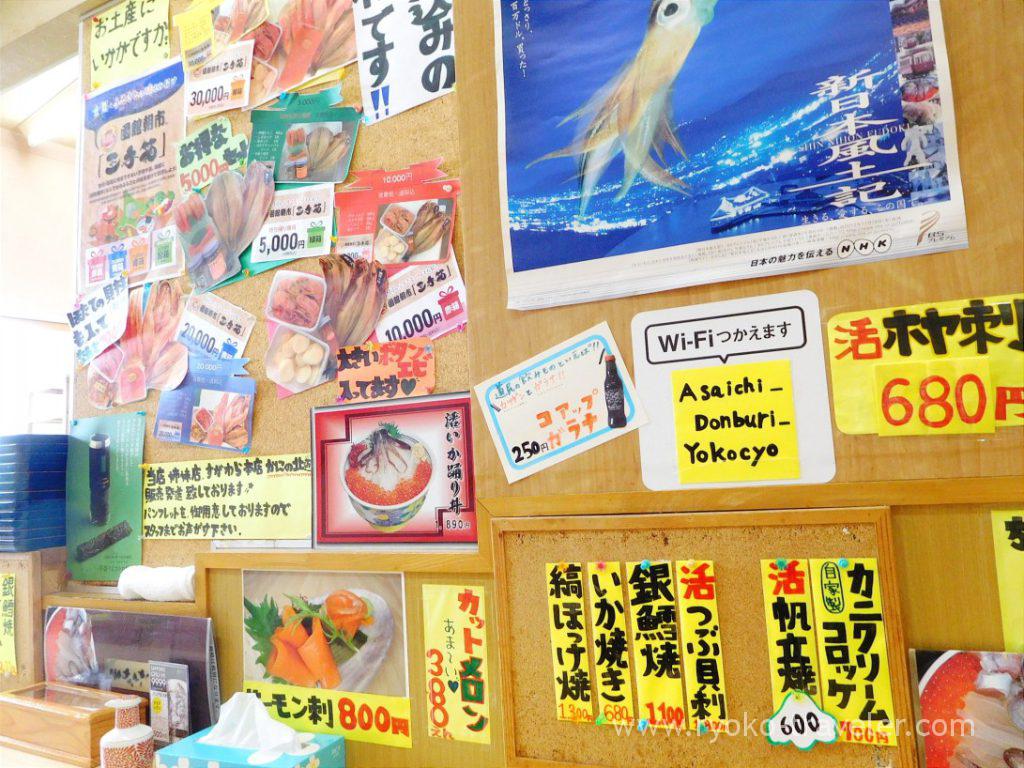 This is living squid bowl. After I ordered it, the chef picked the living squid from the pool and cut. After that this was served. The tantacles moved actively and tried to go down from the bowl. The staff said to me, "Pour soy sauce onto the tantacles, and it'll move actively". But it was already active.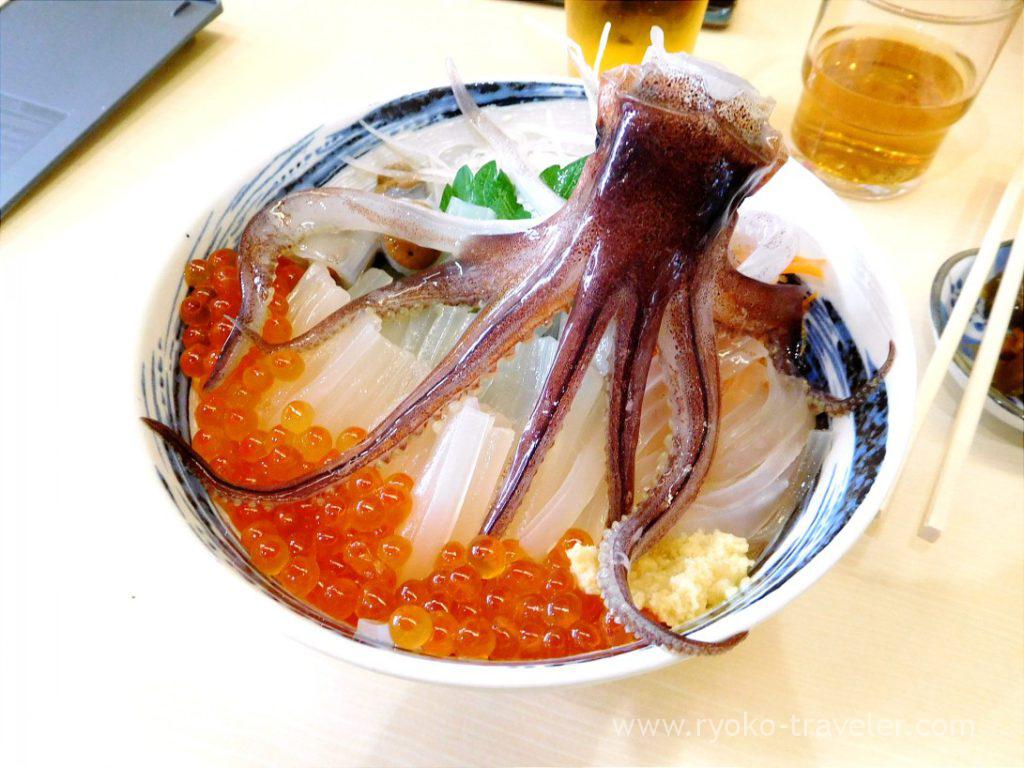 This was the first time to see such a bowl. So, I asked the staff, "How do I eat it ?" and he said, "We'll cut the tantacle into piece and you can eat it as sashimi". As soon as I took the photo, the staff picked the tantacles.
This is tantacles after cut. It still moved. Ah, my… The tantacles are transparent. It had sticky and crunchy texture. Delicious.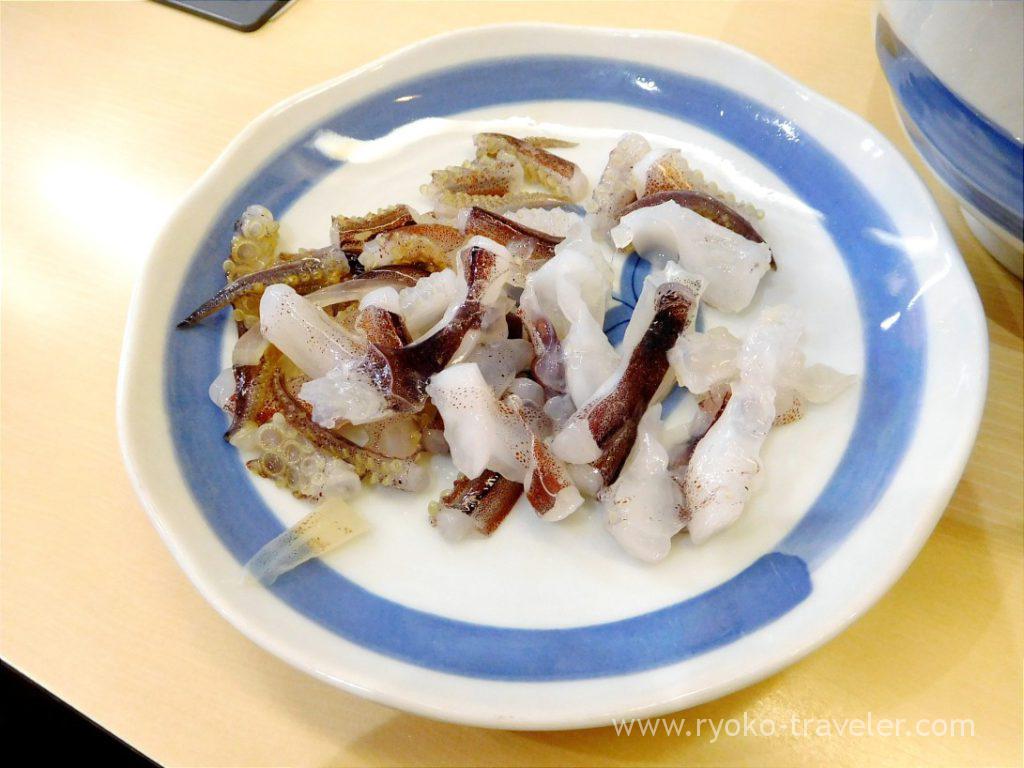 The body was transparent, too. It had sticky and crunchy texture, too. So, fresh. The salmon roe was good, too. We can choose grated ginger or wasabi. I chose ginger. And if you don't like salmon roe, they changed it to crab meat.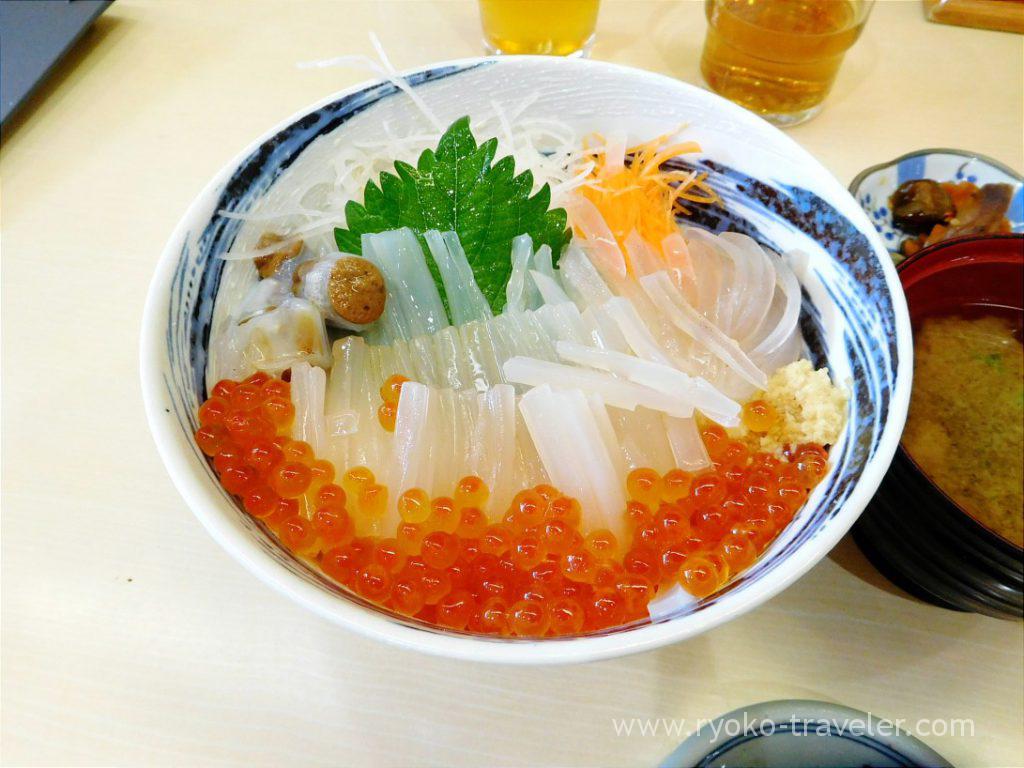 Of course, the innard was fresh and had rich tastes. Living squid is MUST in Hakodate all the same.
And miso soup and pickles was included.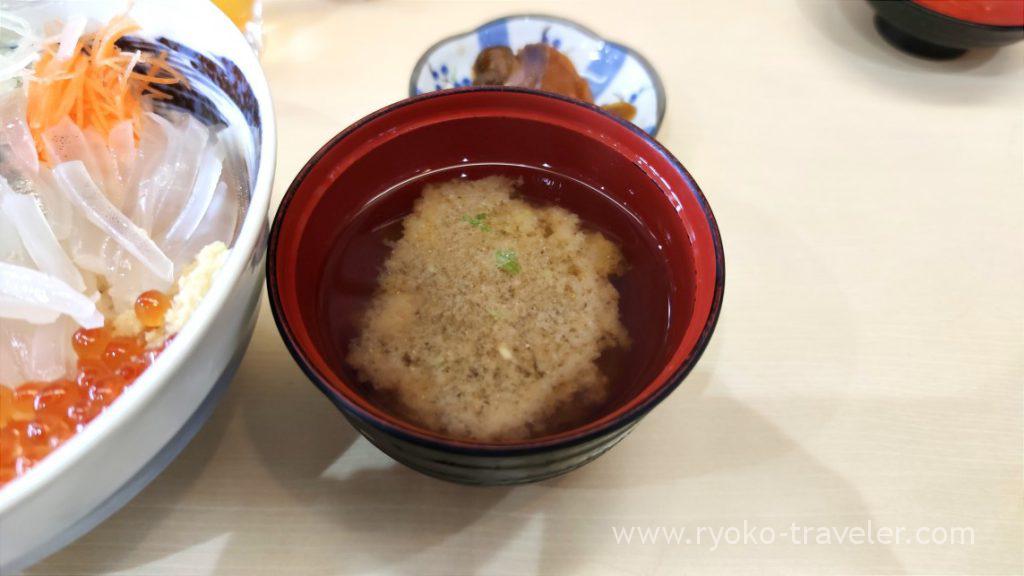 I wanted to beer a little and They have small draft Kirin beer. Larger one is 550 yen. It was morning. The small one was the best for me.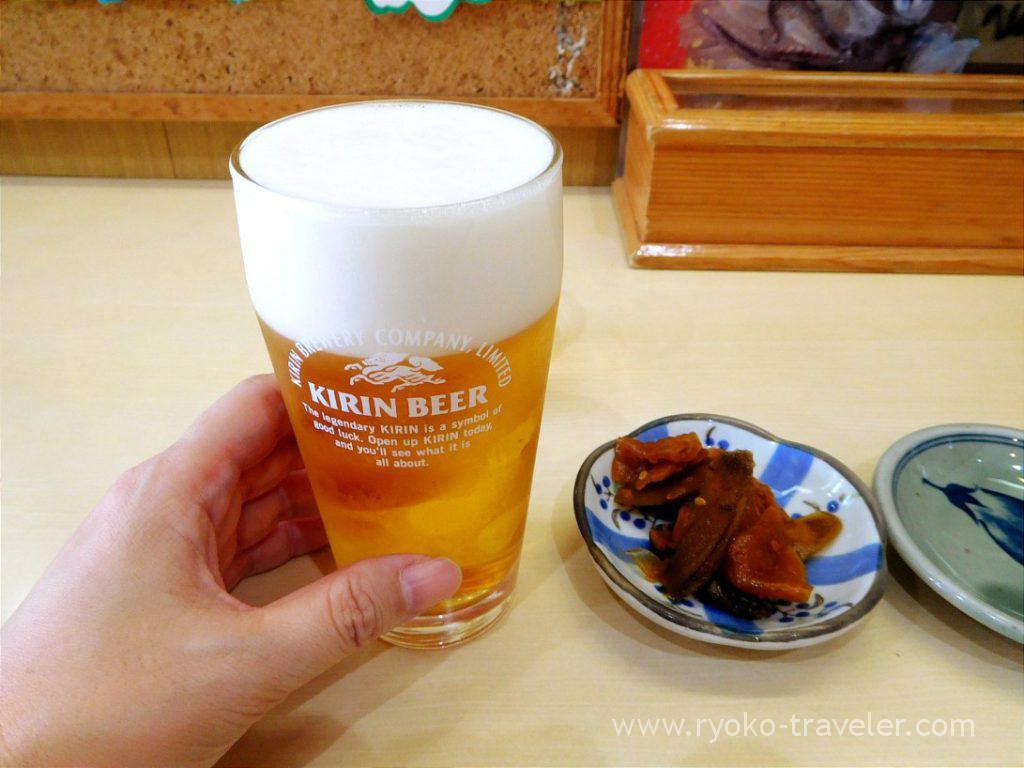 When I visited there in 2020, they serve Kirin, but when I visited there in 2021, they serve Sapporo Classic.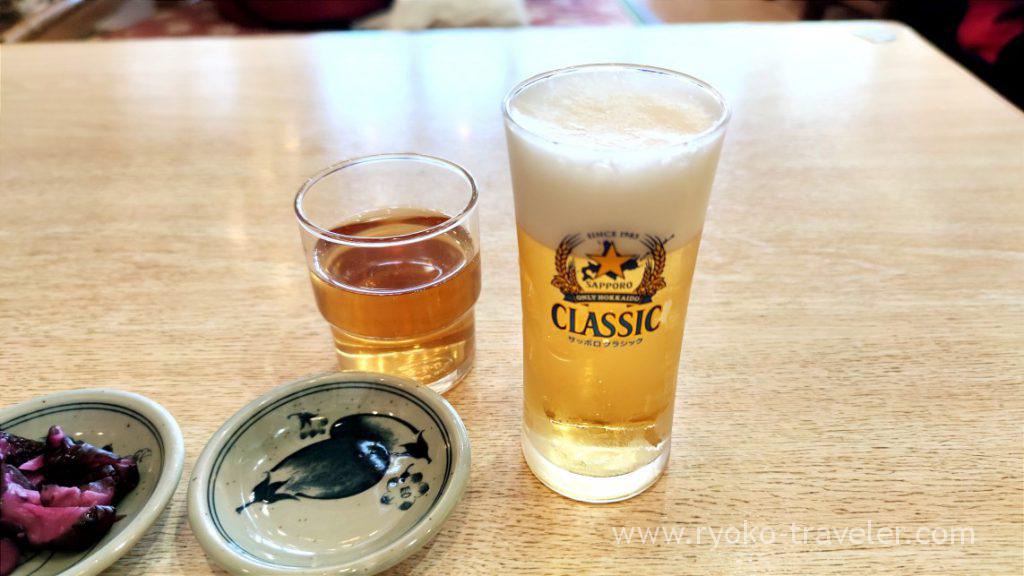 About

Name Ikkatei Tabiji (一花亭たびじ)
Open Morning through lunch
Reservation Unavailable
Credit card Available
URL Instagram

Google Map