Once in Hakodate, no one forgets living squid (katsuika). Ikasei Daimonten (いか清 大門店) is one of the most popular restaurant that serve living squid as well as their head shop. I visited there just after the opening time by myself. the squid on the wall is outstanding. It looks like fancy restaurant. But not too expensive.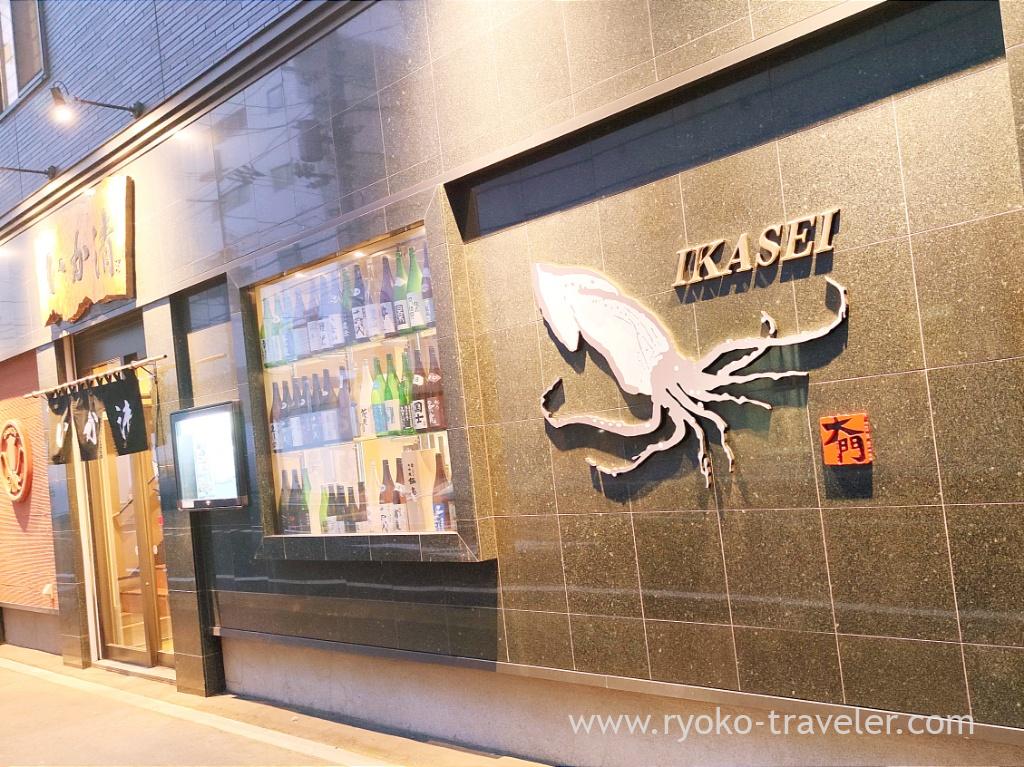 They have a head shop close to Goryokaku. And I visited there Daimon branch close to Hakodate station this time because it's close to my hotel. Restaurants serving living squid have a tank for squid. Ikasei, too. Squids swimming in the tank can be seen well from the counter seats 🙂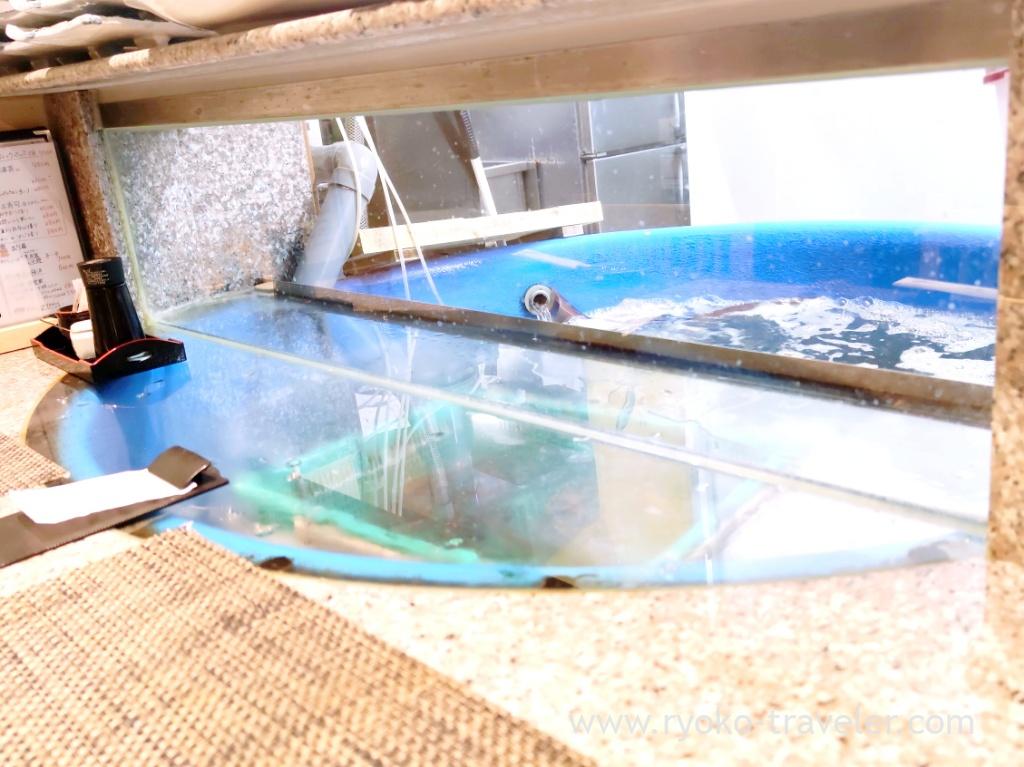 Because it was just after the opening time on weekdays, there were many vacant seats until I left, but they are so popular, so you'd better reserve in advance.
They have regular menus, but today's special menu is MUST all the same. Of course, living squid is on this menu.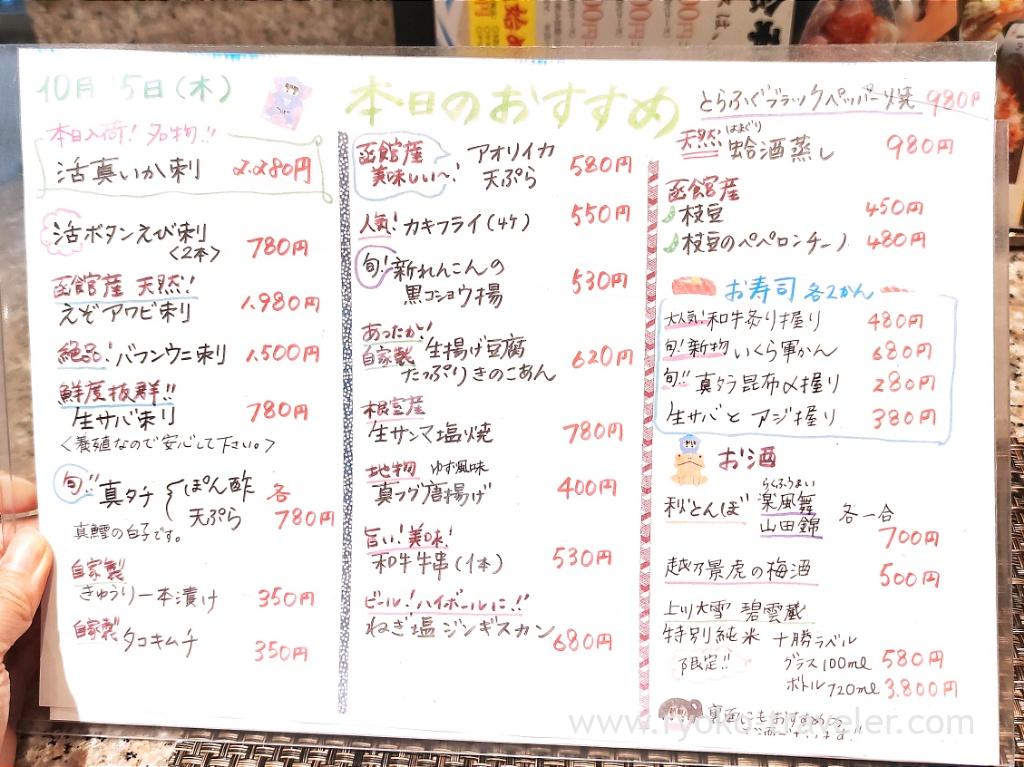 And Japanese sake.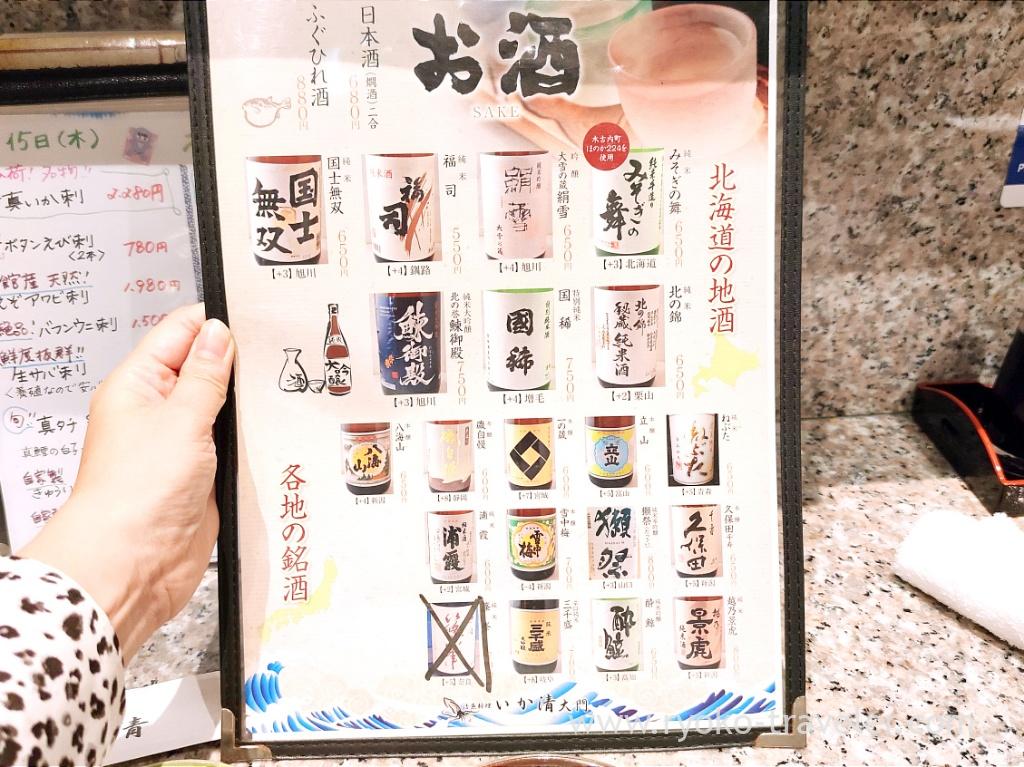 Though the menu says their draft beer is Sapporo Classic, glass is Black Label :p Sapporo Classic draft beer (medium) .They have small size, too.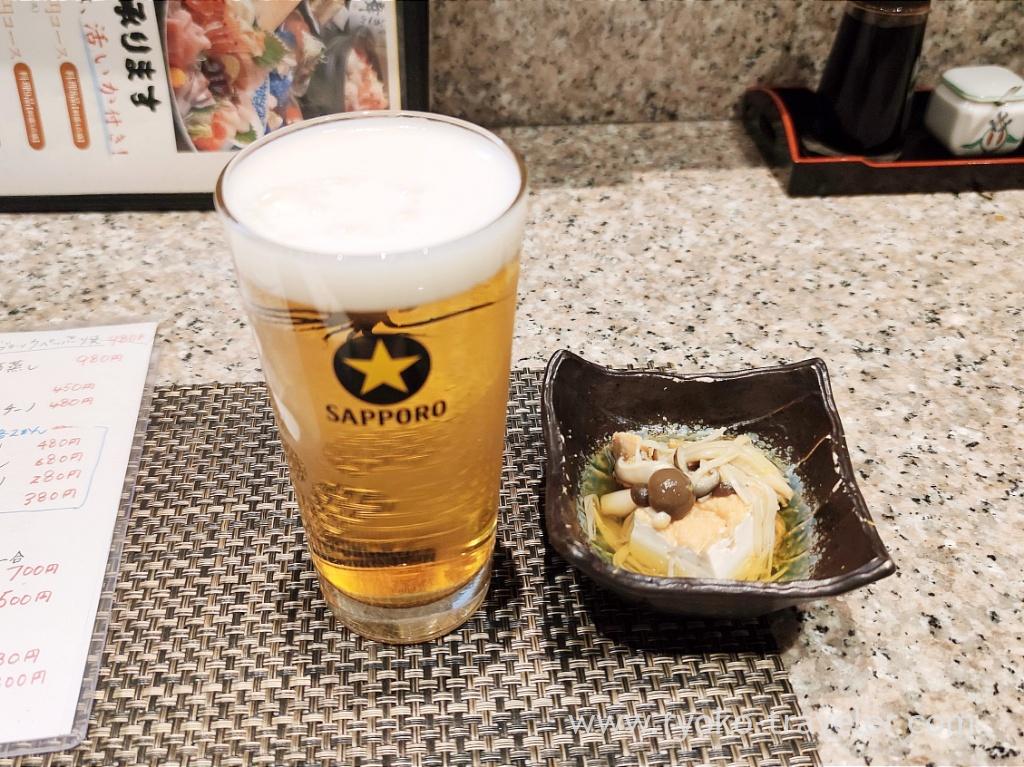 Otoshi (including in table charge) was tofu and mushrooms. It had refreshing tastes. The texture of tofu was like monk fish liver.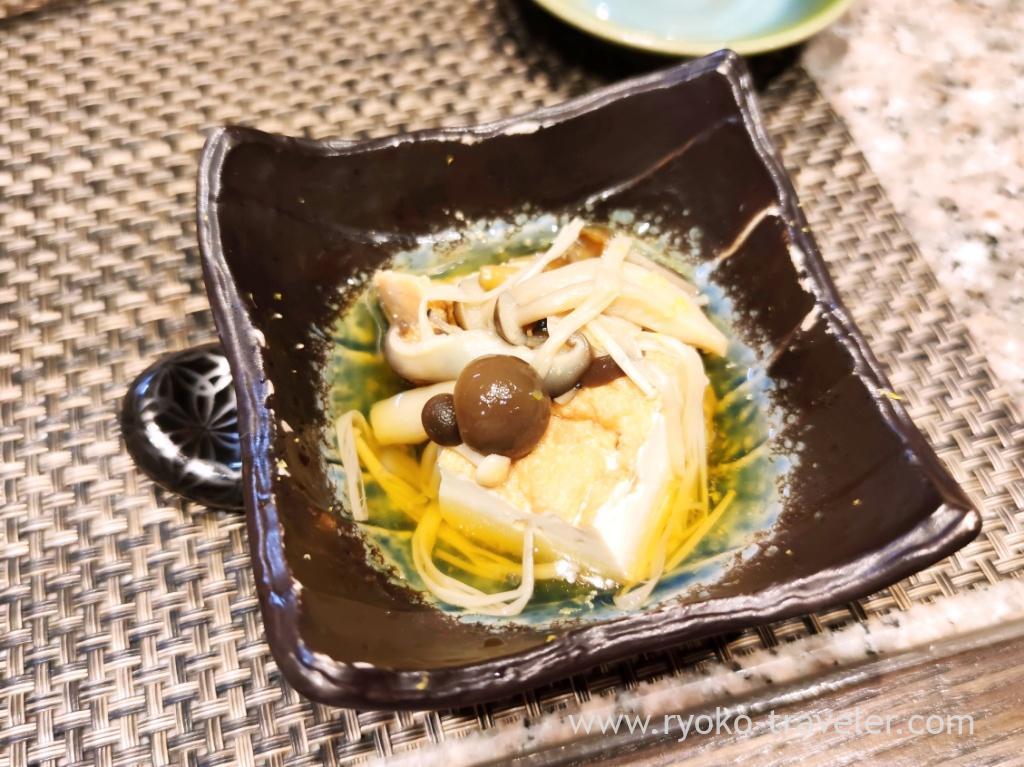 In Hakodate, they have two types of squid. Japanese common squid (surumeika) and spear squid (yariika). From January to May, they have yariika and another, they serve surumeika. It was October, so they had surumeika. Living surumeika sashimi. I was surprised. It was large. The legs were served like alien. And its innards, sliced body.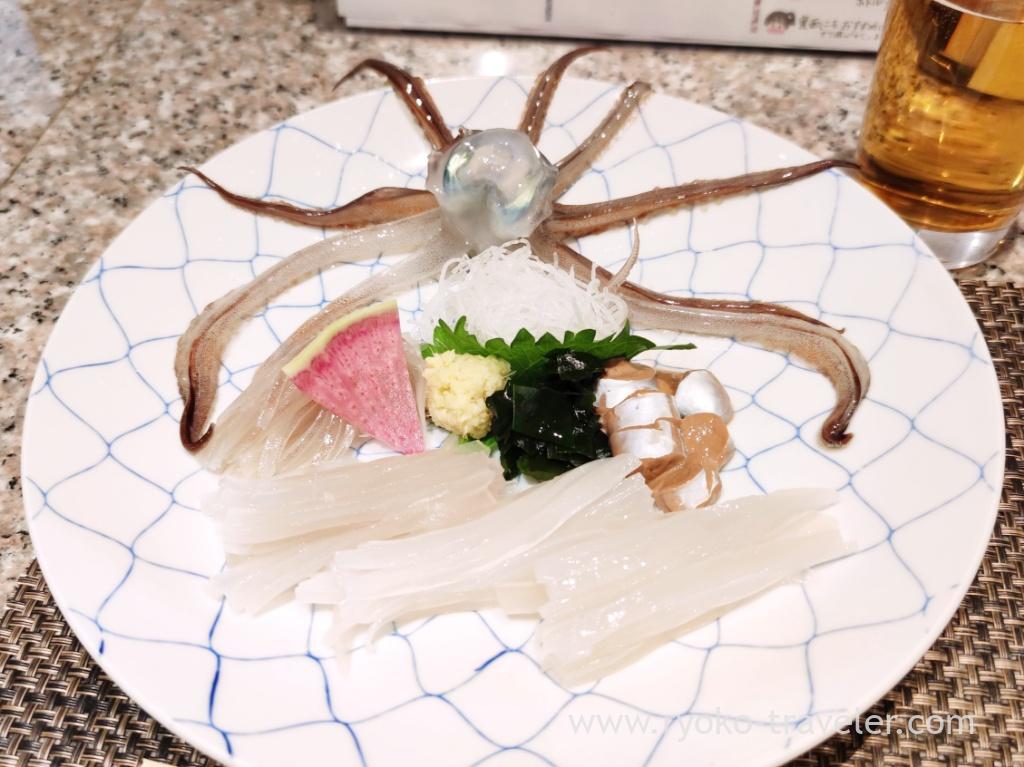 It had crunchy texture and was good. Clear color, and fresh. Splendid. Local people mix innards with soy sauce, but I like eating it with its body.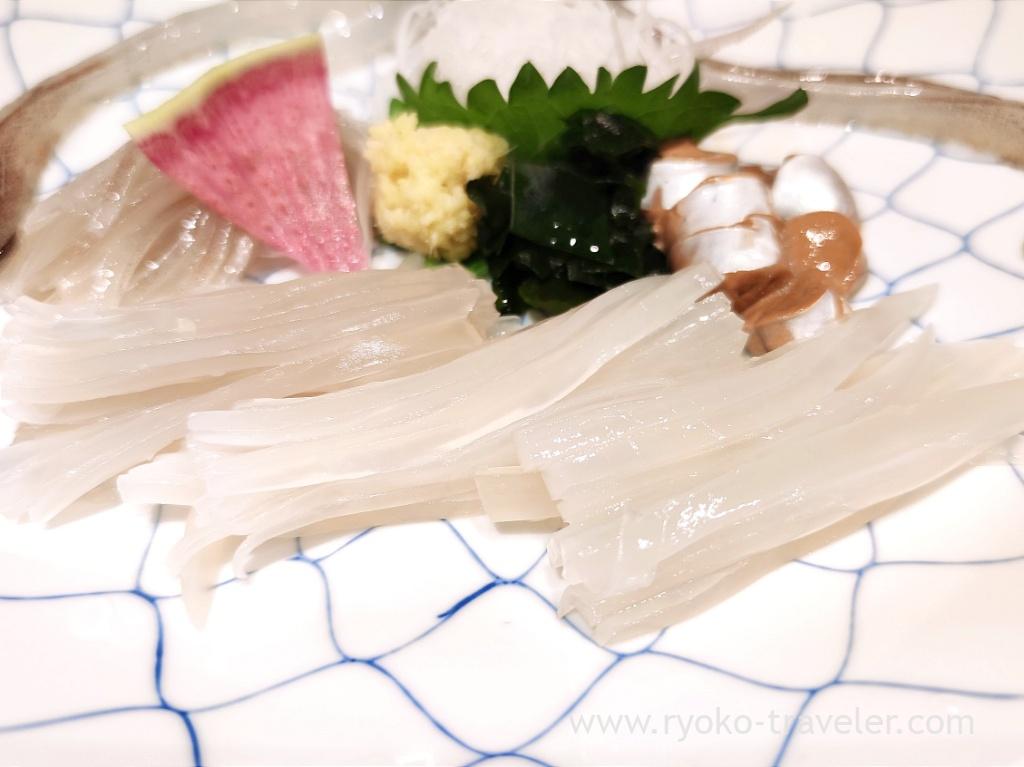 How about this legs ? They fry deeply or grill. You can choose.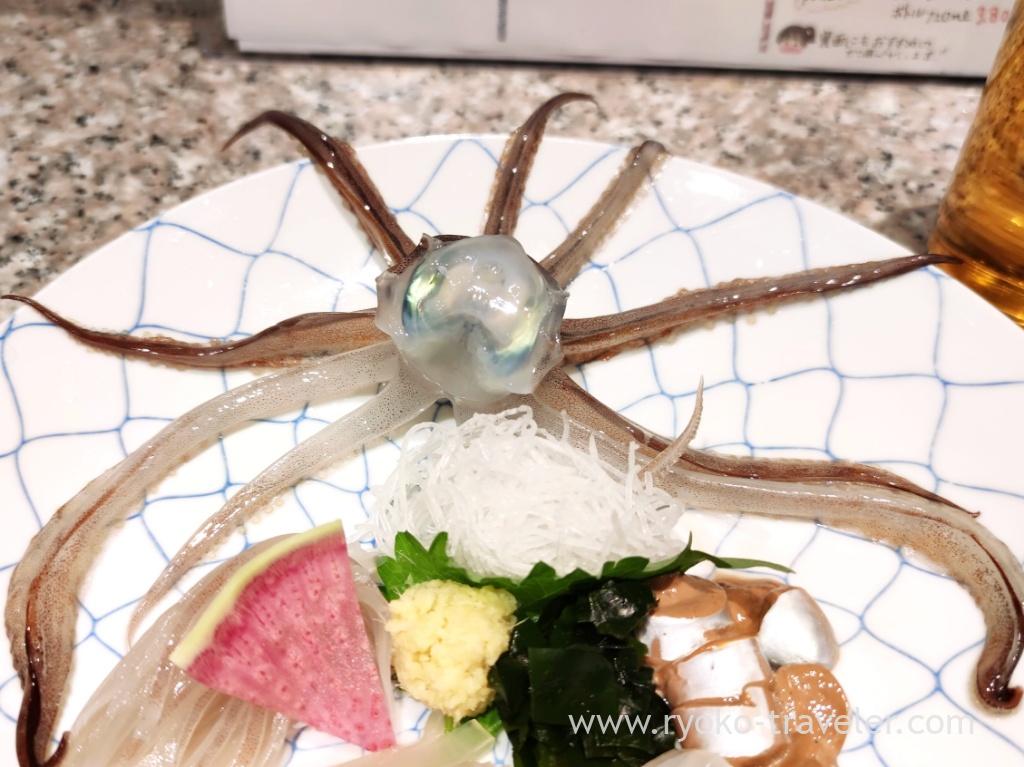 I had it as tempura. Those legs had springy texture. Its outside was crisp. It's enough good without anything, but eating it with ginger in soy sauce was good, too.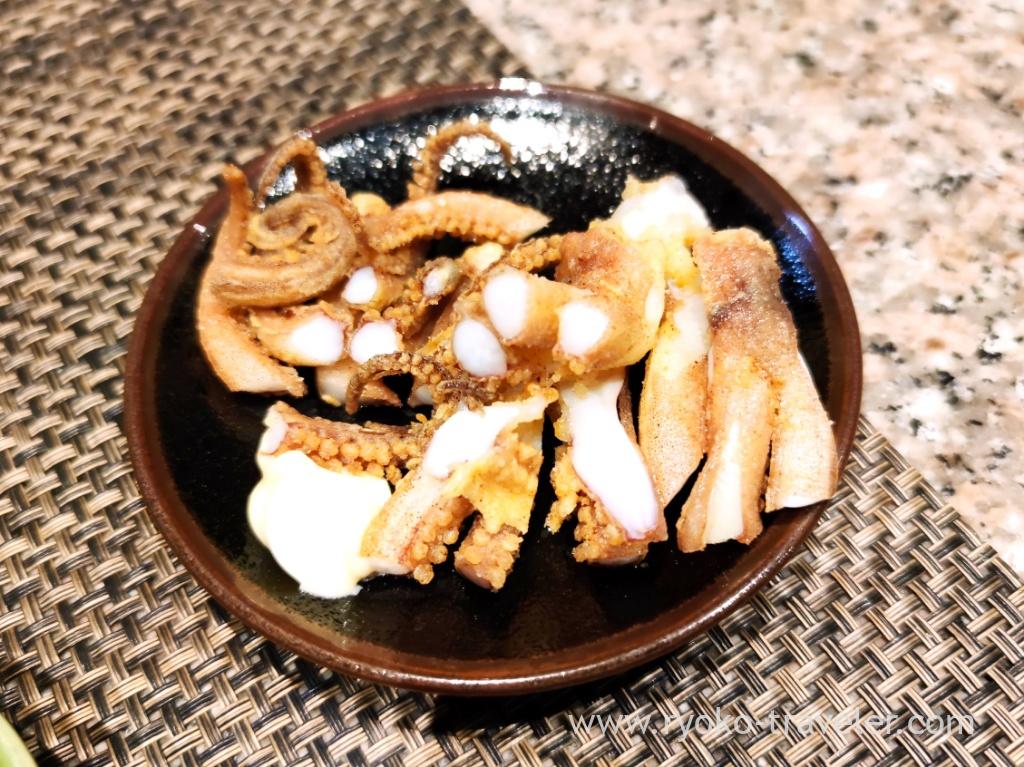 Northern Japanese sake is good friend all the same. I had Jyunmai Misogi-no-mai (純米みそぎの舞.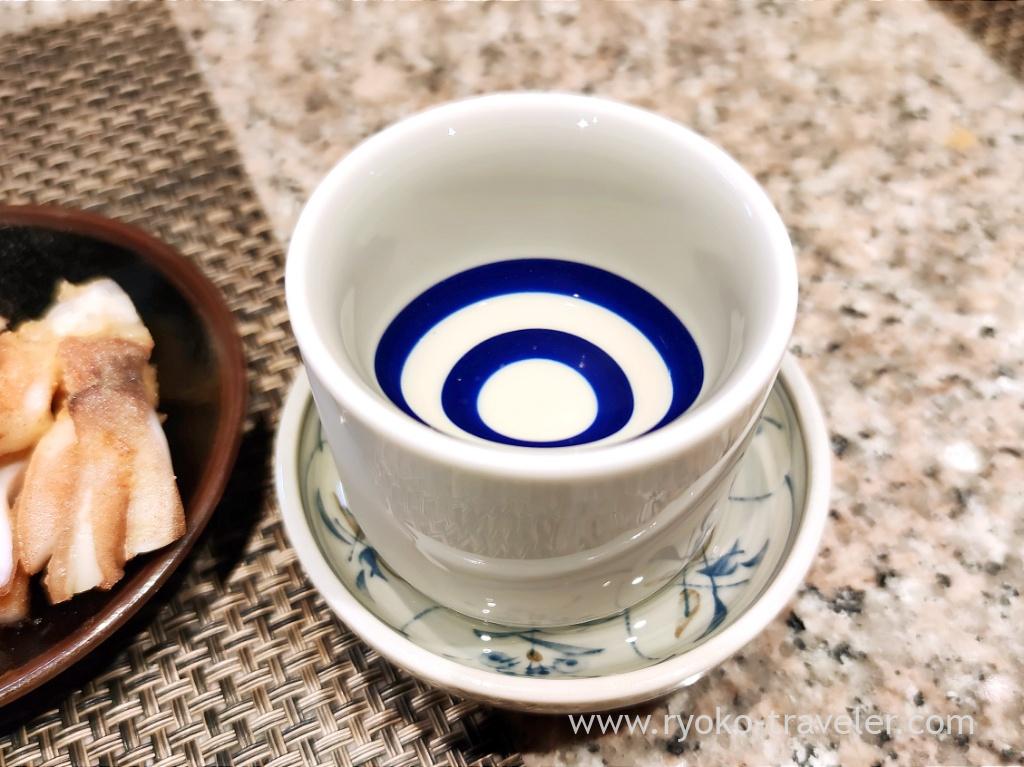 And last, I ordered sushi. Cod sushi marinated with konbu. It's elastic. It had plenty of extract of konbu. Delicious. The vinegared rice had refreshing tastes and it went with the cod very well. It's good choice to eat last.
About

Name Ikasei Daimonten (いか清 大門店)
Open Dinner
Reservation Available
Credit card Available
URL Website

Google Map