You might know, eating beef meats as raw was prohibited by law quite a long time ago. But pork and chicken's meat was still eatable now. But… Minister of Health, Labour and Welfare now discuss about the eating pork and chicken as raw and they'll be going to restrict eating pork and chicken as raw, too. HUH !!!
We'll be unable to eat raw pork and chicken in the near future. So if you want to eat pork and chicken as raw in Japan, you should come sooner.
One of the greatest shop that serve pork giblet as row is Yakiton Hyottoko (やきとん ひょっとこ) in Ningyocho of Tokyo. We visited there the other day.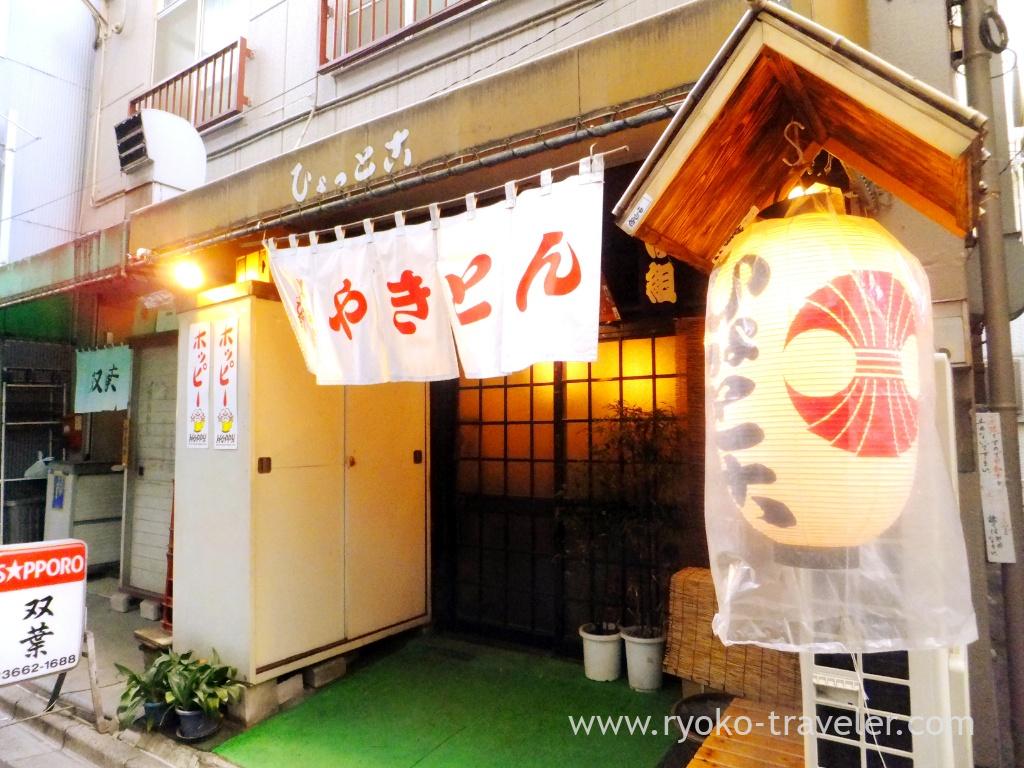 My drink was Kisyu Nanko plum sour. Whole one big pickled plum was bottom of the glass. This plum was sooooo tasty. I couldn't bear and I put the plum out of the glass and started to eat 😛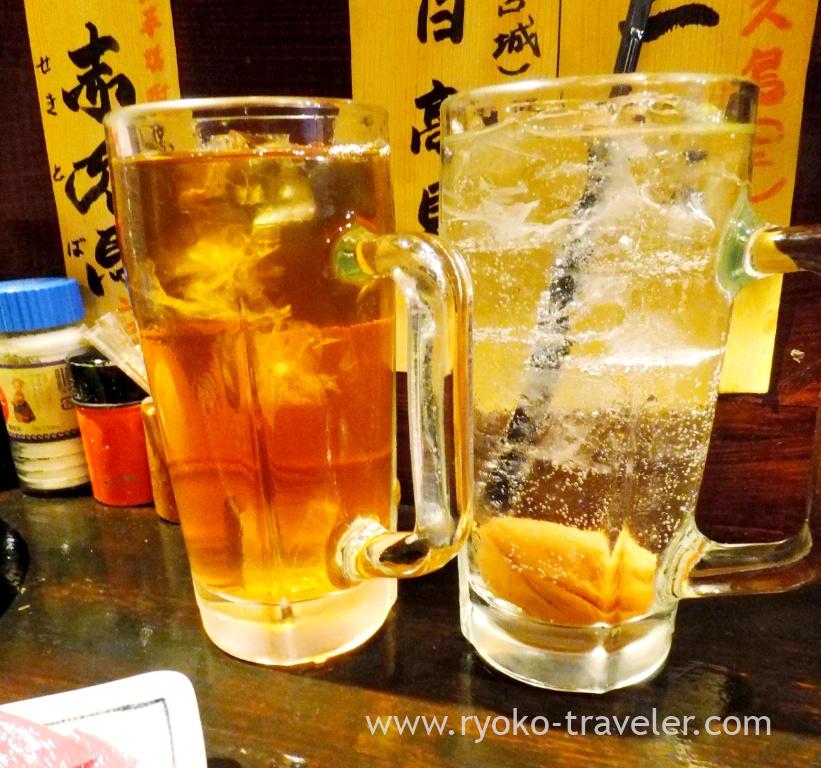 Otoshi (appetizer included in table charge) was fresh cabbage and cucumber. We ate them with the sweet miso. This miso went the cucumber well.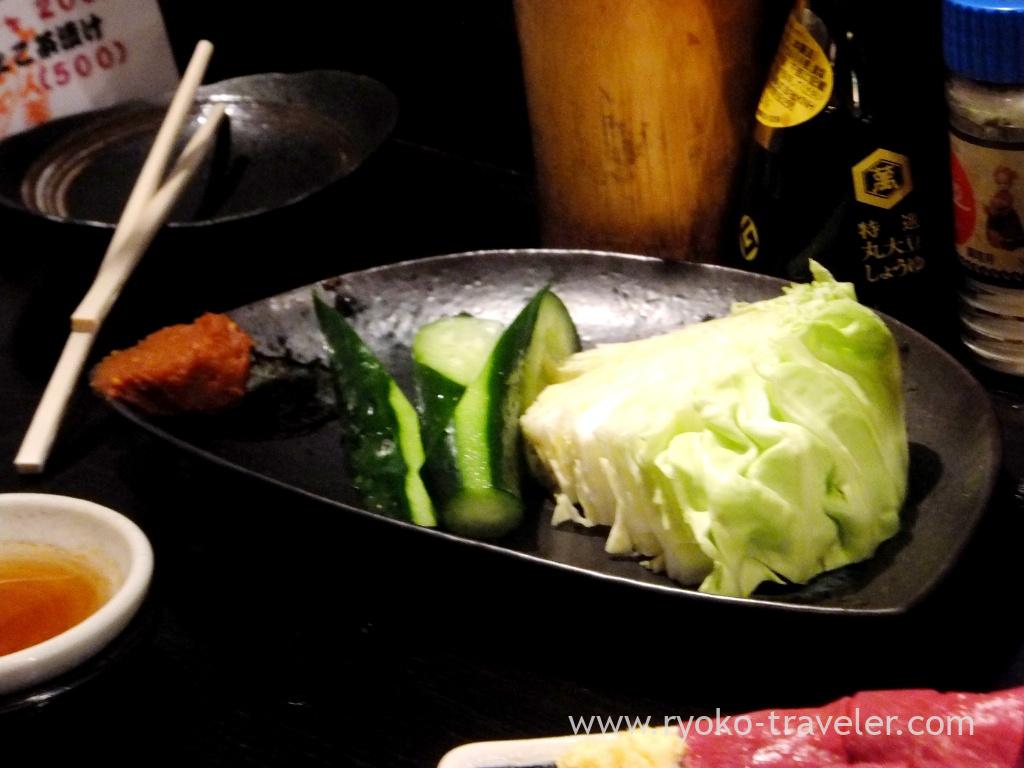 Gut stew. It's MUST.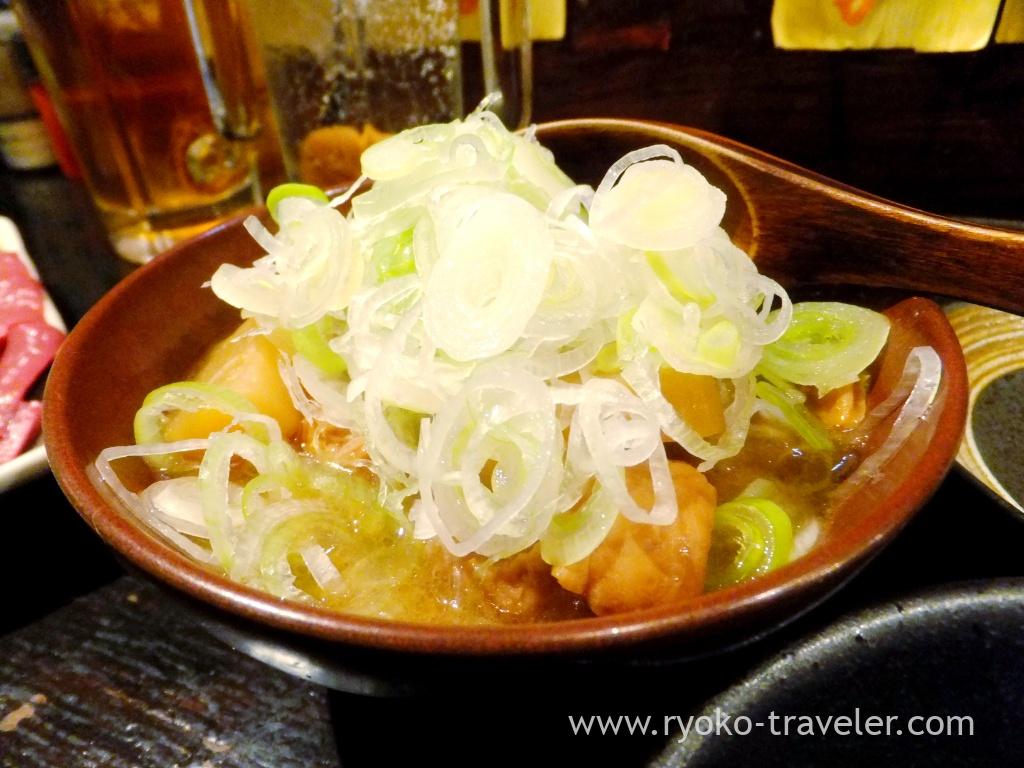 And this. Assorted sashimi having three parts of pork giblet. Everyone except solo guest order it. Must ! Green onion, grated onion and grated ginger was put on the dish. It's heart. It had crunchy texture and was good. It went with ginger well.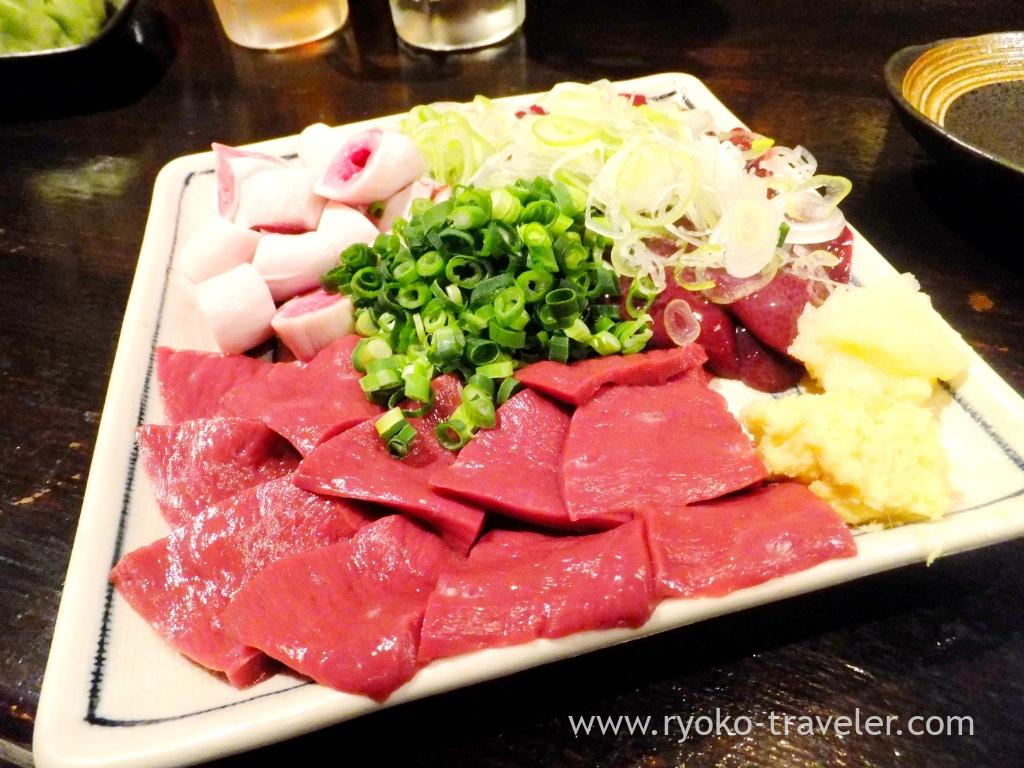 And this is uterus. I had never met such a appearance of uterus !!! Uterus was crunchy, so most of restaurants cut smaller than it.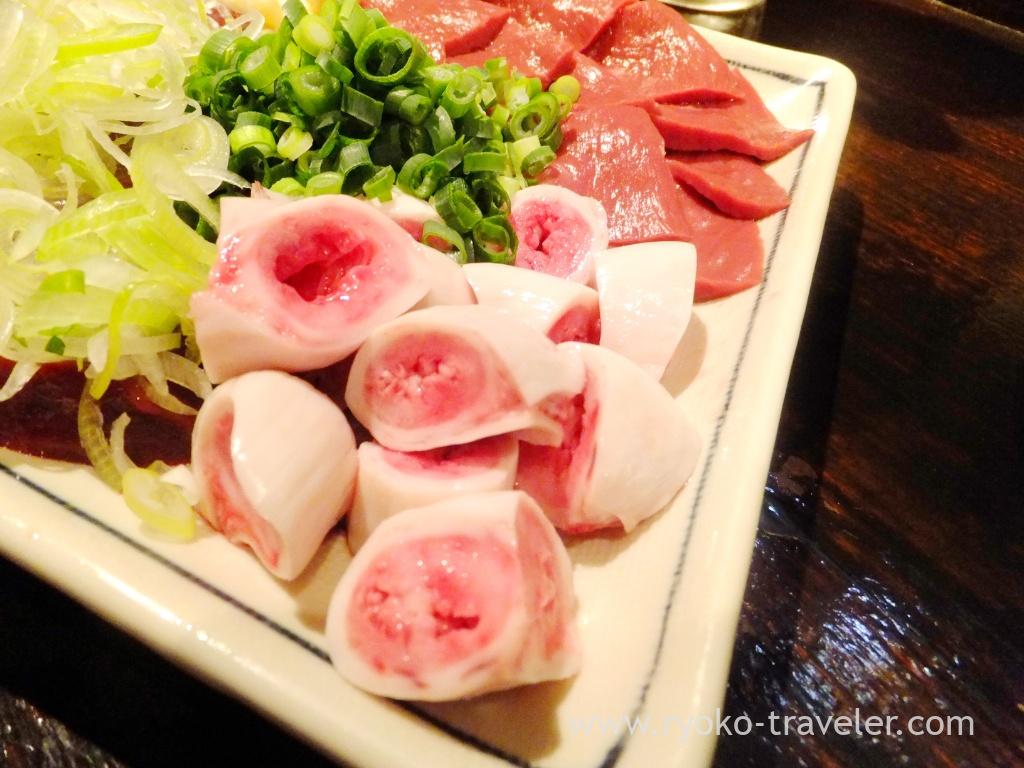 And liver. Everything was fresh ! Awesome.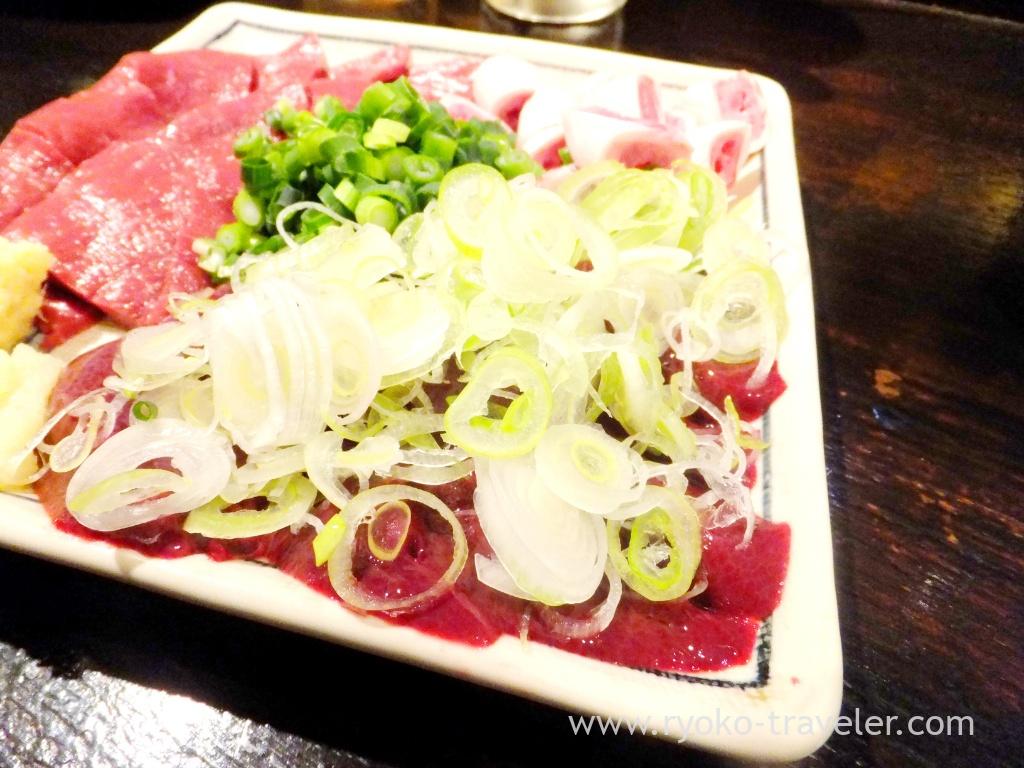 Minister of Health, Labour and Welfare is cruel that they'll prohibit to eat such a wonderful food. They'll take serious mistake 🙁 Nevertheless so many restaurants deal fresh meat as right way and dishonest restaurants are only a few, that's bothersome for the minister to set restriction in detail for such dishonest restaurants and they're going to prohibit everything about eating meat as raw.
And spit-roasting. From in front of this side to left. Shiitake mushroom, liver, diaphragm, tongue and heart. 140 yen each. Those were inexpensive and so tasty !!! The liver and diaphragm was rare.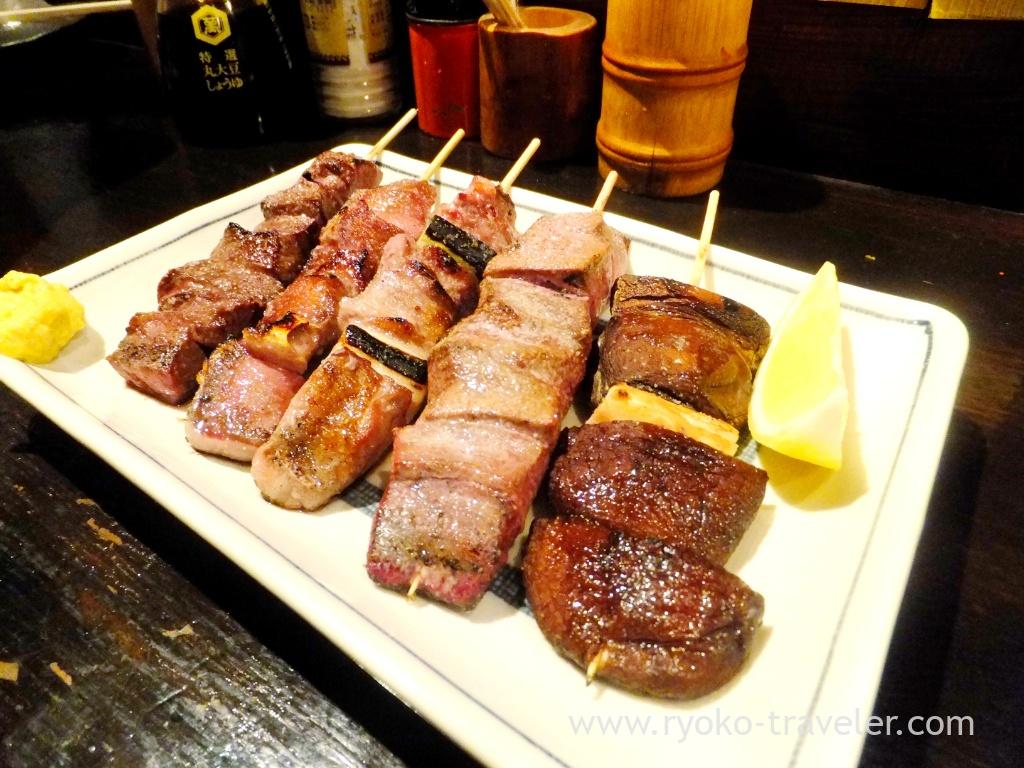 And more we wanted to eat tongue sashimi and ordered it. It's chewy and fatty. I can eat it up by myself ! But of course I shared it with my friend 🙂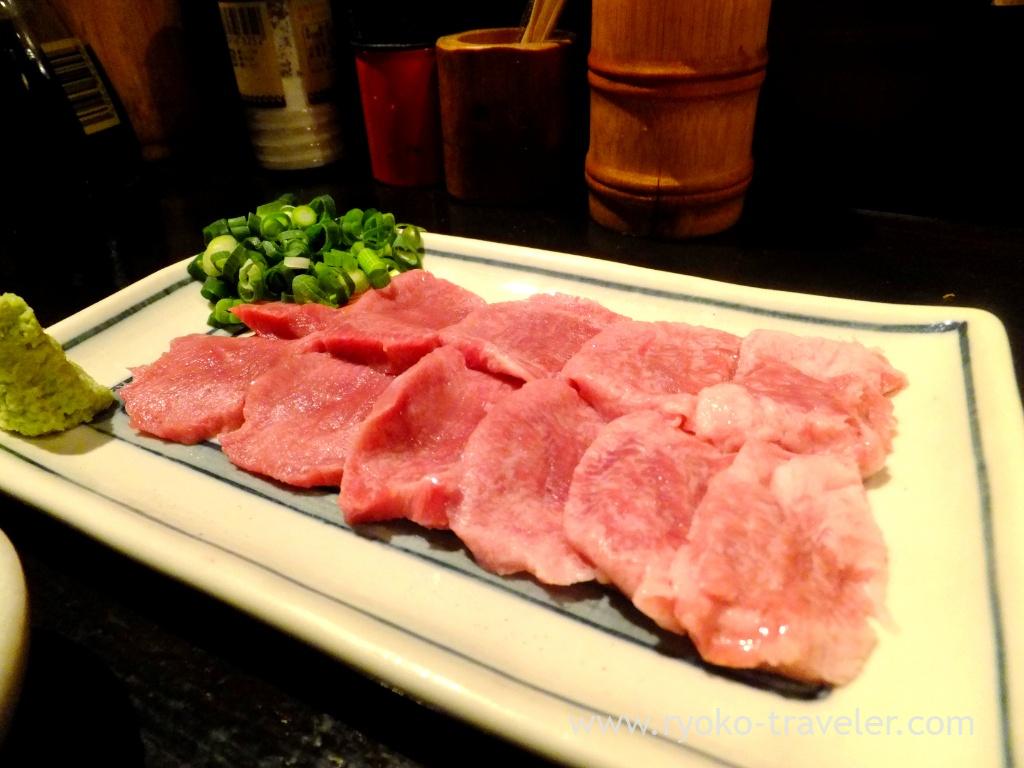 Though I don't know until when we can eat meat as raw, I want to visit there again soon. No, I'll do soon !
About

Name Yakiton Hyottoko (やきとん ひょっとこ)
Open Dinner
Reservation Available
Credit card Unavailable
URL Instagram

Google Map