We got to our hotel in small village named Malcontenta close to Venice around 8 p.m.
It already got dark. This is the photo taken next morning, too 😛
Hotel Palladio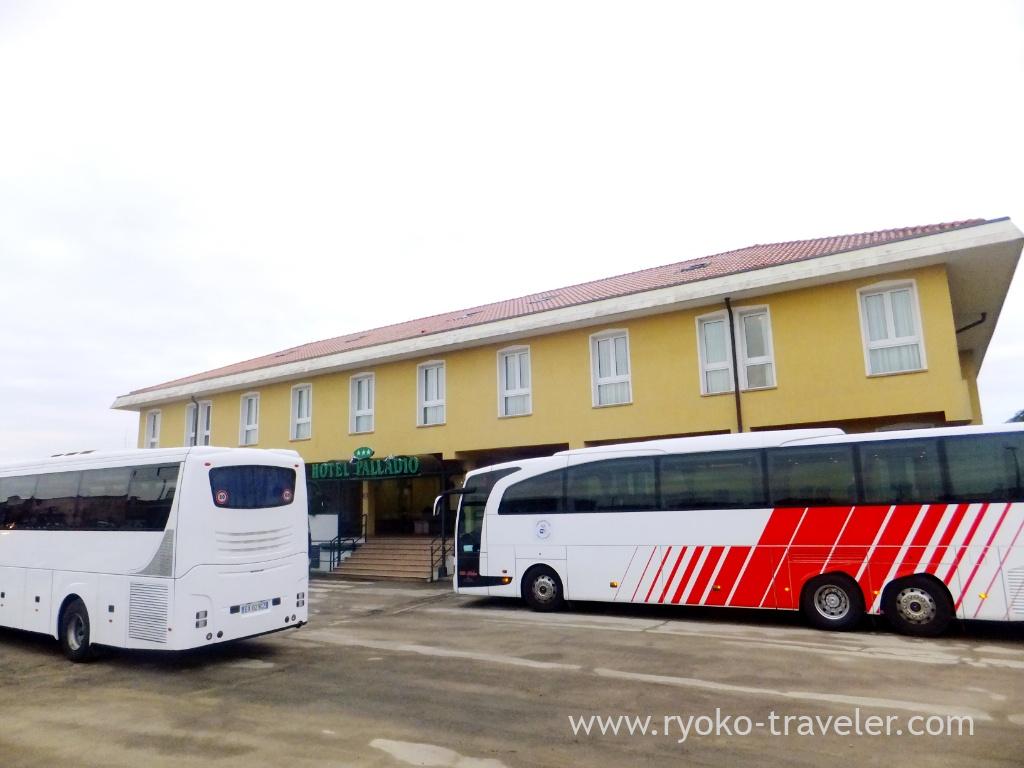 I forgot to take picture of my room at this hotel, and my room was too narrow.
It was hard for me to widely open my suitcase.
If I tried to completely open my suitcase , my suitcase attacked refrigerator 😛
And, the TV didn't work at this hotel, too. I wanted to watch Italian TV show !
Our guide said that there was no restaurant for dinner around the hotel (I found some restaurants on my map, but there're not many streetlights, so I thought walking walking alone at night could be somewhat scary), and the guide took us to restaurant by bus.
It was already dark and I didn't ask our guide the name of the restaurant.The restaurant serve dinner set by 16 euro.
Salad and sauted white fish with butter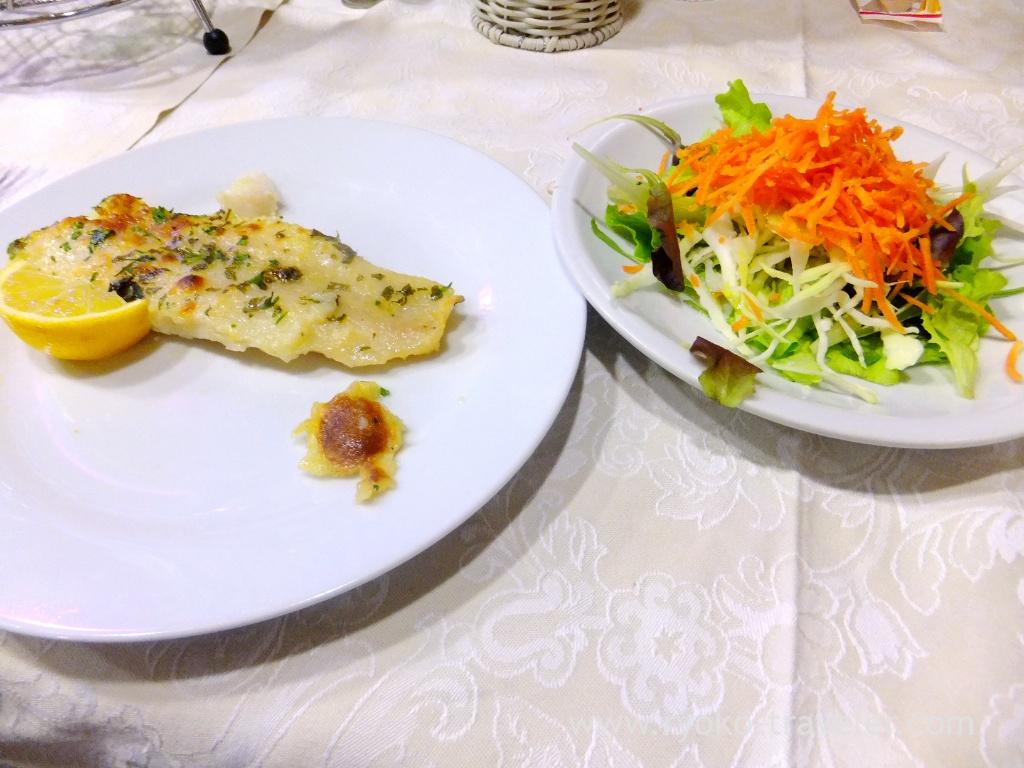 Spaghetti alle Vongore in bianco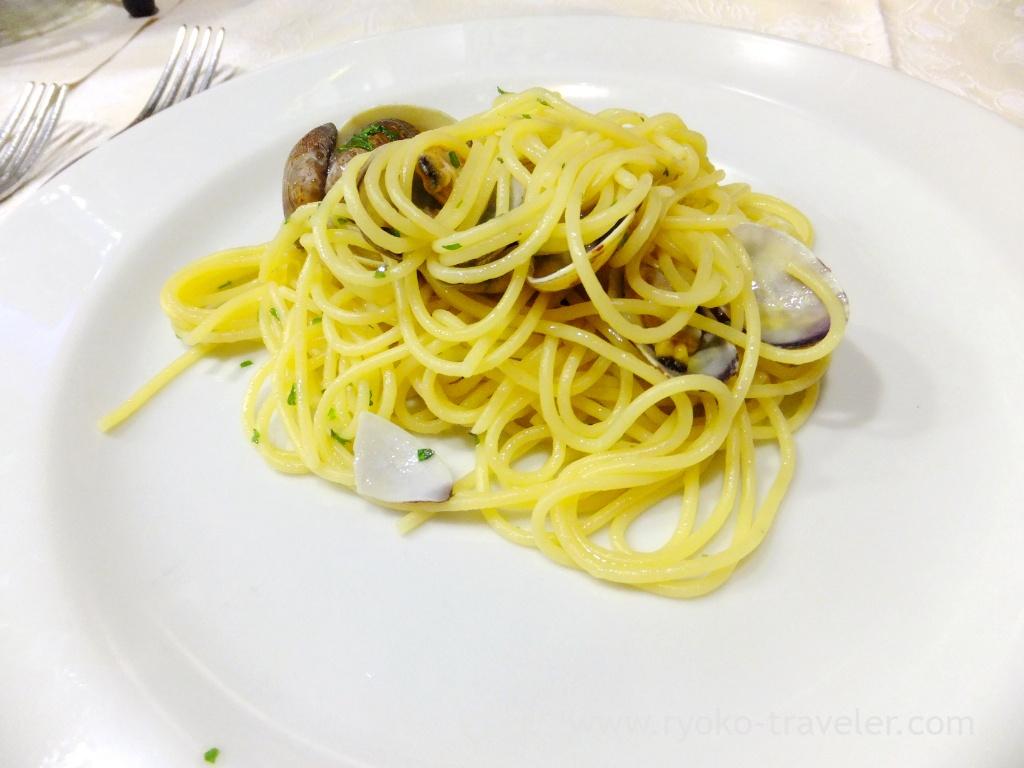 This is one of the local specialty of Venice. I like shells very much, so I was looking forward to eating it. But as you see, it was dry just a little.
Its taste was not bad, so I felt disappointed.
Tiramisu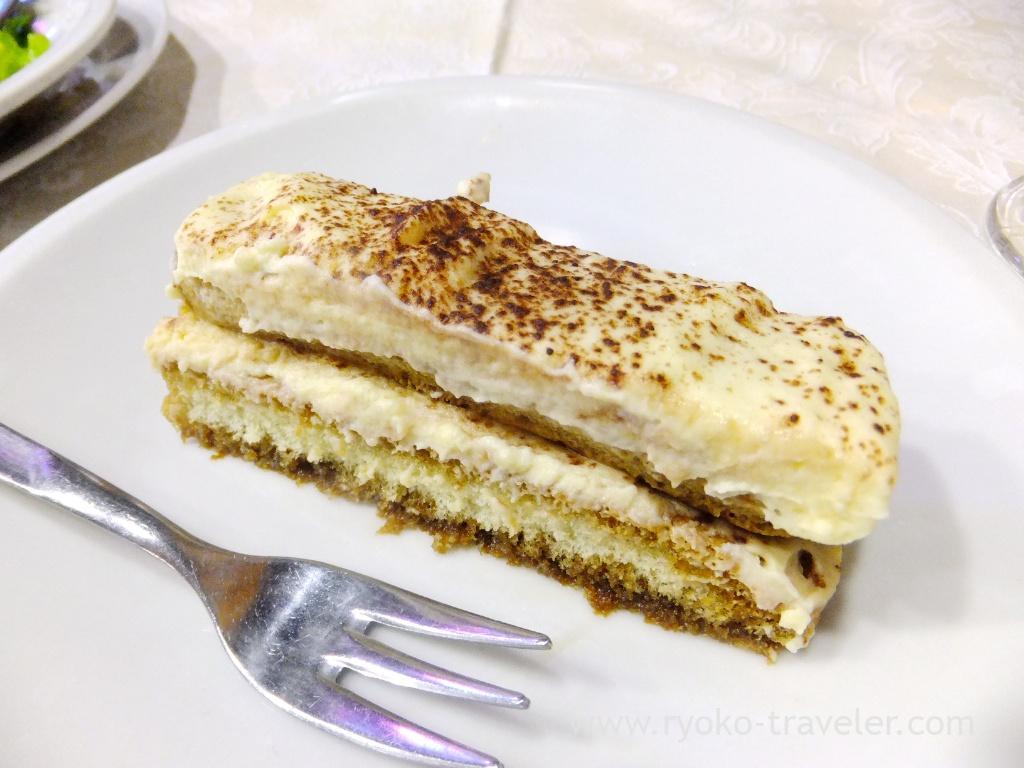 Cute "Mamma" brought and showed us a whole tiramisu from kitchen. But unfortunately it was toooo sweet for me.
But everyone liked it.
Well, I enjoyed sightseeing, but I couldn't Italian foods that I was looking forward to enjoying most at this trip.
Yes. I know it was all my faults. I didn't mind the place of our hotel before applying the tour.
I want to go there again soon. Of course, I'll travel there on my own next time 😉
About Hotel Palladio
Address / Via Malcontenta 40, 30176 Malcontenta, Italy
Single room / 50 euro or so
Reservation / Booking.com,
Hotels.com,
Expedia,
agoda.com
Website / http://www.hotelpalladio.it/(Italian, English, French, German etc)