Unexpectedly my target ramen shop in Sakuragicho was closed and I walked to another ramen shop nearby that I had wanted to visit there for a long time, too. The shop's name is Hechikan (丿貫). Their soup had plenty of dried sardine broth. I have no idea because I don't know this kanji "丿" (not katakana "ノ".Why it is pronounced "hechi"…). But Wikipedia told me about Hechikan 🙂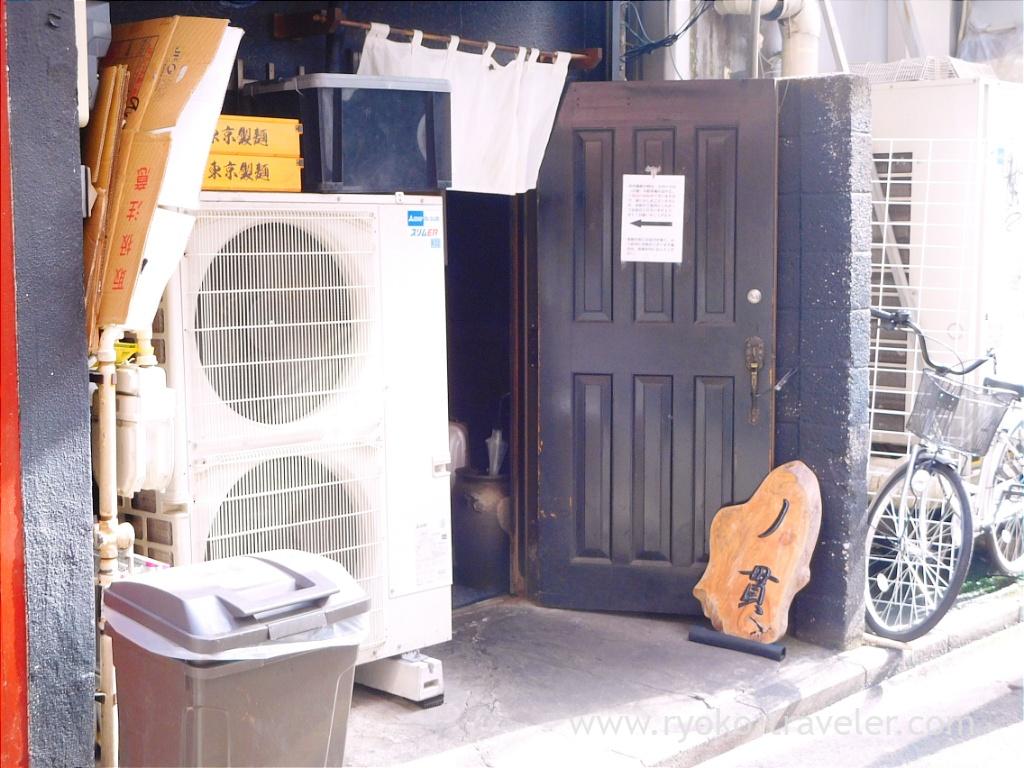 There's signboard at the entrance, but it's hard to aware. The shop have only 10 counter seats.
Hachikan is open as ramen shop at lunchtime, and as Japanese sake izakaya at dinner time.
You can eat ramen at dinner time, too, but they require one drink.
I was surprised when I got to there. There was long line at the parking lot on the left of the shop. It's easy to find at a distant place. I lost my way on the map that time, but I was certain that the long line is Hechikan's waiting line and went to there.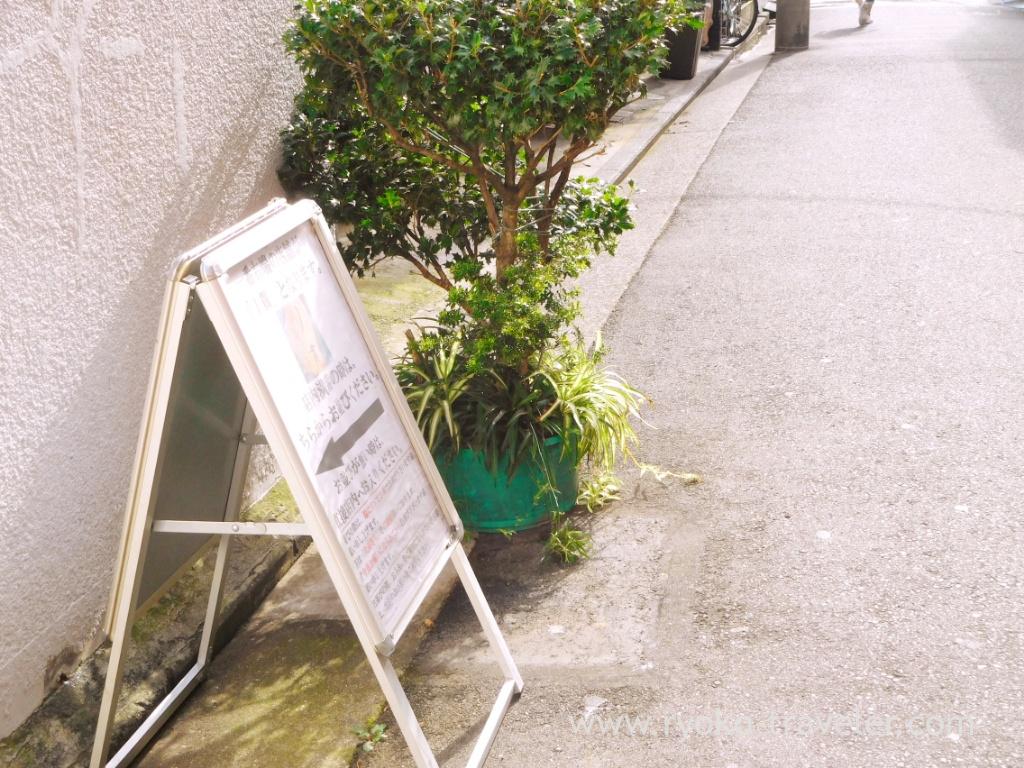 This is the menu of that day. The staff handed it to me and took my order when I was waiting in the line.

Bonito ramen (Niboshi soba classic = 煮干そば classic) on the top is the basic ramen. Another they prepared grunt ramen (イサキそば) and blue crab ramen (渡り蟹の潮そば) that day. Also they prepared aedama (similar to aburasoba) for second helping of noodles. Those are not simple aedama. Jalapeño (ハラペーニョの和え玉), Firefly squid (蛍魷魚の和え玉) and so on. They don't have ticket vending machines, and we pay after eating.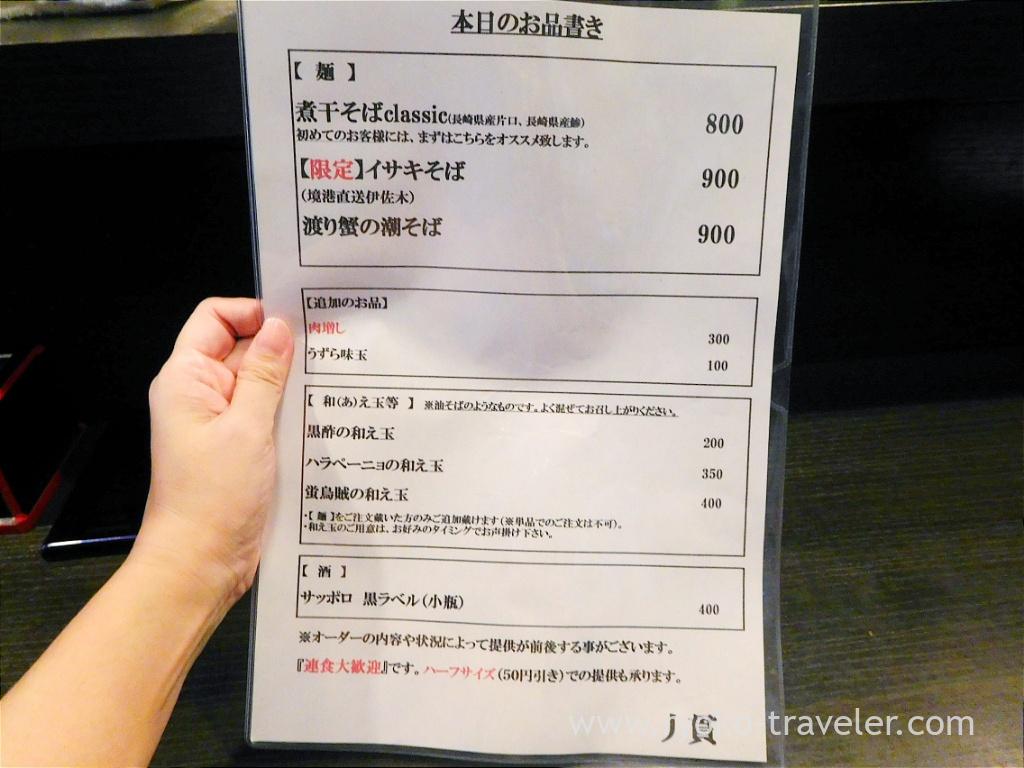 This was the first time to visit there, so I ordered Niboshi soba classic that is their recommendation for first visitors. And I added quail eggs' ajitama. I think quail eggs's ajitama is not common. It was seasoned with soy sauce stronger. And it had raw chopped onion and roast pork cooked with raw temperature.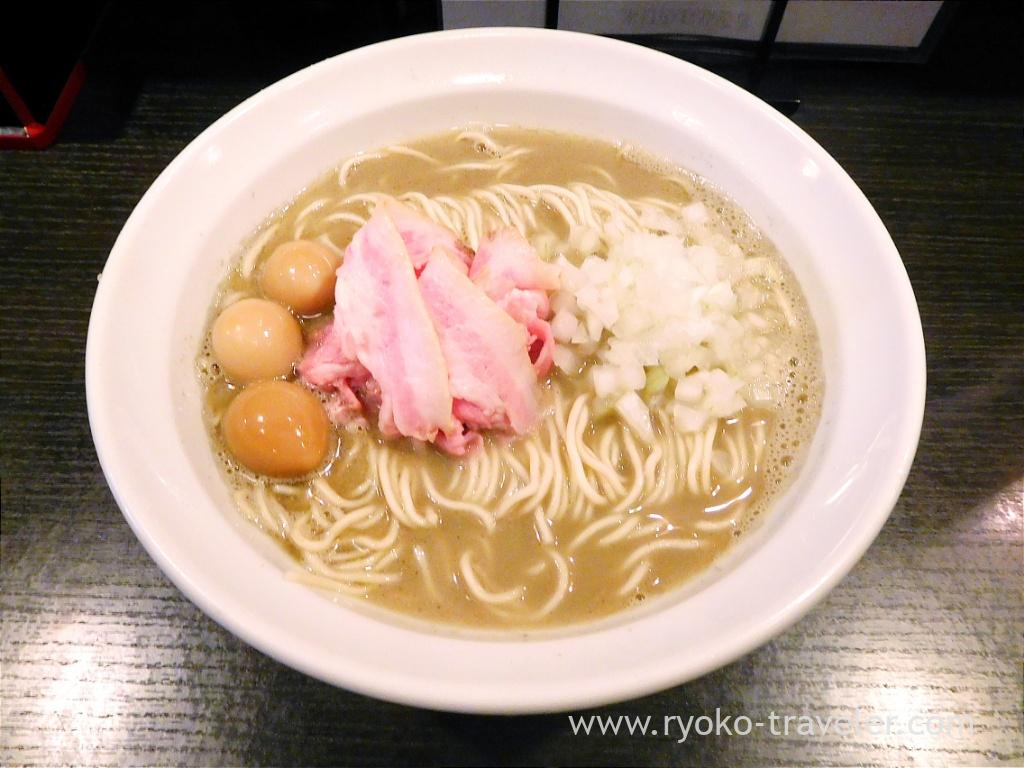 The narrow noodles had springy texture and it went with the cement-colored soup very well. Soup had not only dried sardine (katakuchi Iwashi) from Nagasaki prefecture but also horse mackerel. I love sardine ramen of Akasaka Ajiichi (赤坂味一) in Funabashi, and this sardine soup is more refined one. It wasn't bitter at all but it had abundant sardine flavor. Roast pork was soft.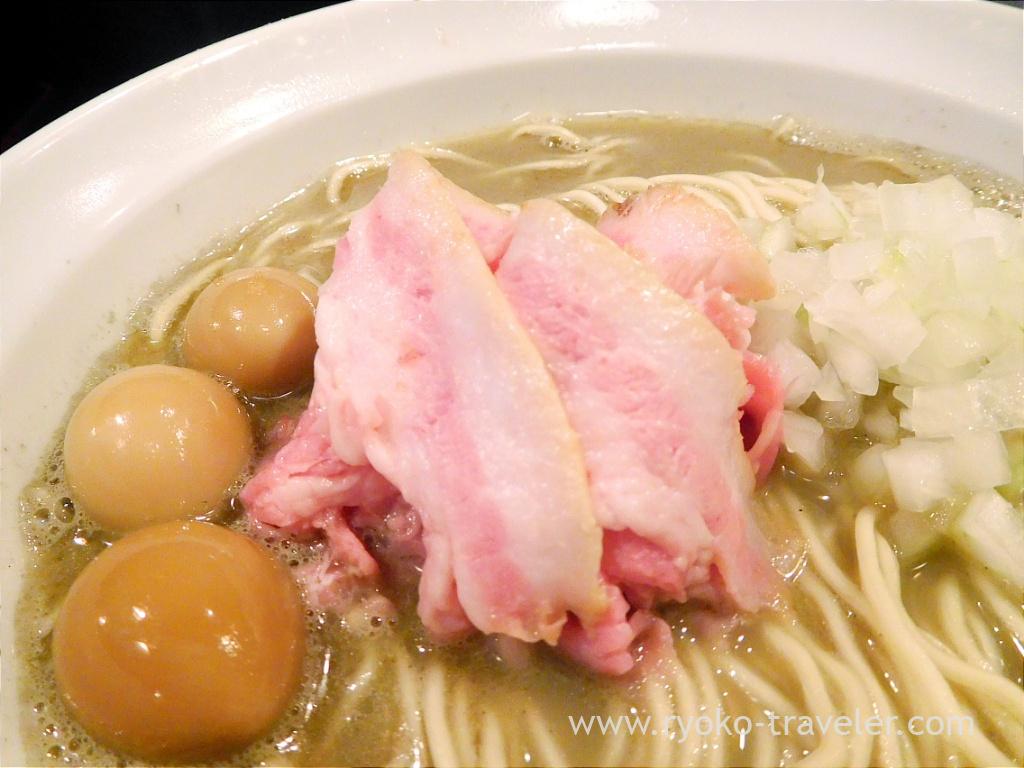 Though there were many people waiting, but they served ramen quickly because they took order in advance, so I could be seated sooner than I had expected. And my ramen was served in 5 minutes after I was seated.
About

Name Hechikan (丿貫)
Open Lunch, Dinner
Reservation Available for dinner time only
Credit card Unavailable
URL Instagram / Twitter

Google Map