When I visited Hakodate, I had dinner at Kaisendokoro Hakodateyama (海鮮処 函館山) that is one of the popular restaurant in Hakodate. I wanted to eat katsuika (fresh living squid), but because of consecutive severe weather, they didn't have in stock all the same. The restaurant is located walking distance from JR Hakodate station.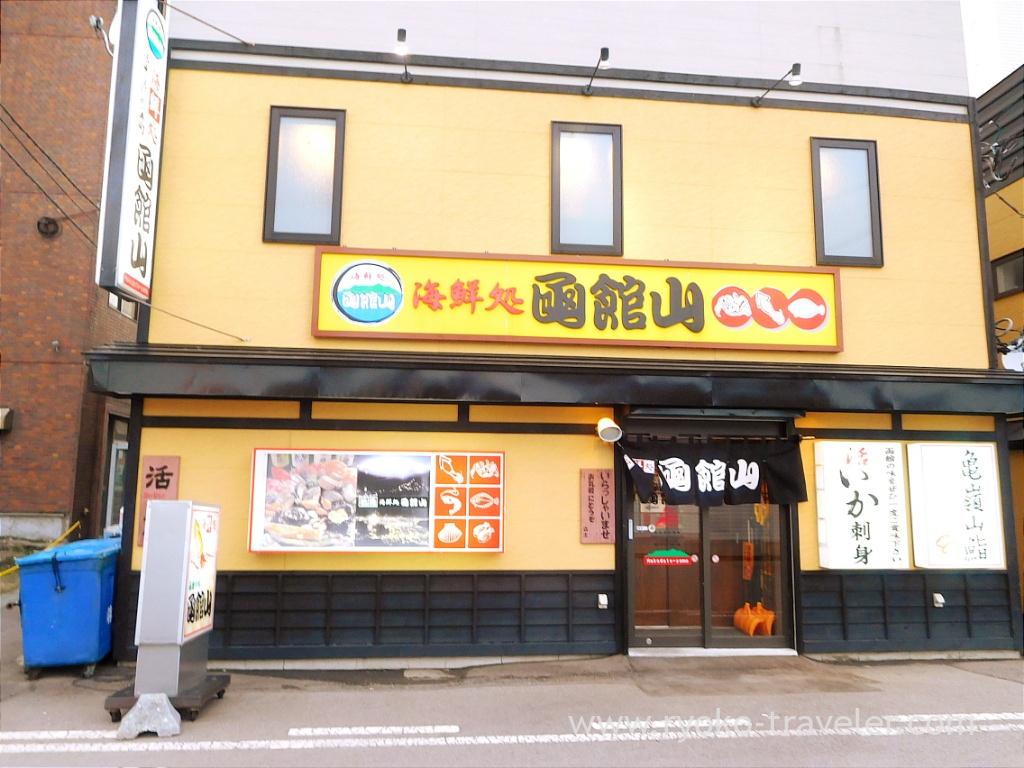 I heard there're always many guests throughout their business hour, but when I got to there 30 minutes after their opening time, there was a few guests there. I think it's because of bad weather. Though it was end of March, unusually cold weather.
Their appearance is outstanding.
As soon as you enter the shop, you can find kitchen surrounded by counter seats. And there're tables on the right. And there are many tables at the back of the restaurant. Rather large restaurant.
There're buttons for calling staff on each tables.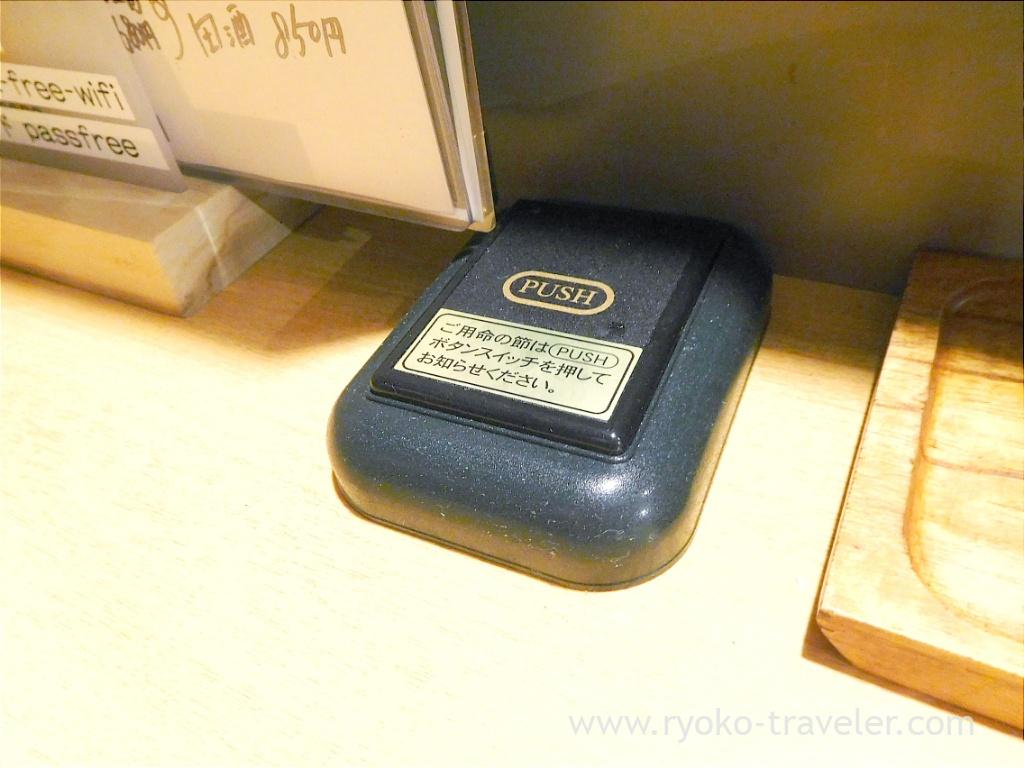 Not only regular menus but also they have today's special menu, too. Tax included. There was alive squid (生やりいか刺し) on the menu, so I tried to order. But they didn't have in stock all the same.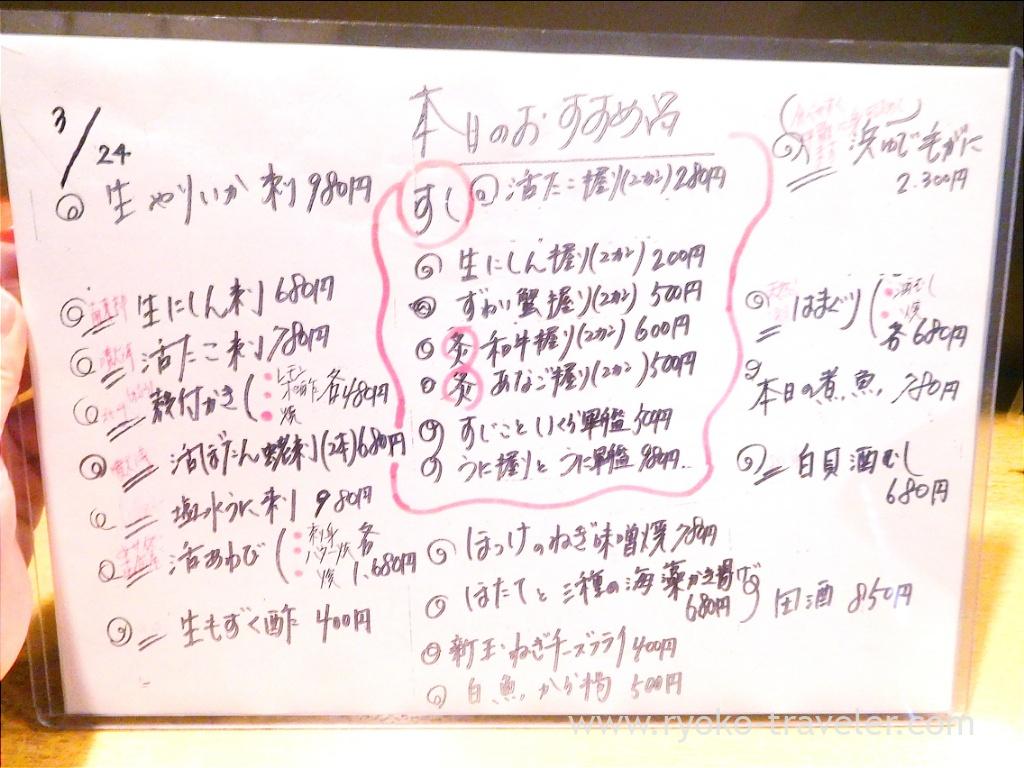 Part of drink menus. And they offered all-you-can-drink that time. But I didn't order it because I had schedule to go to genuine Hakodate-yama after the dinner.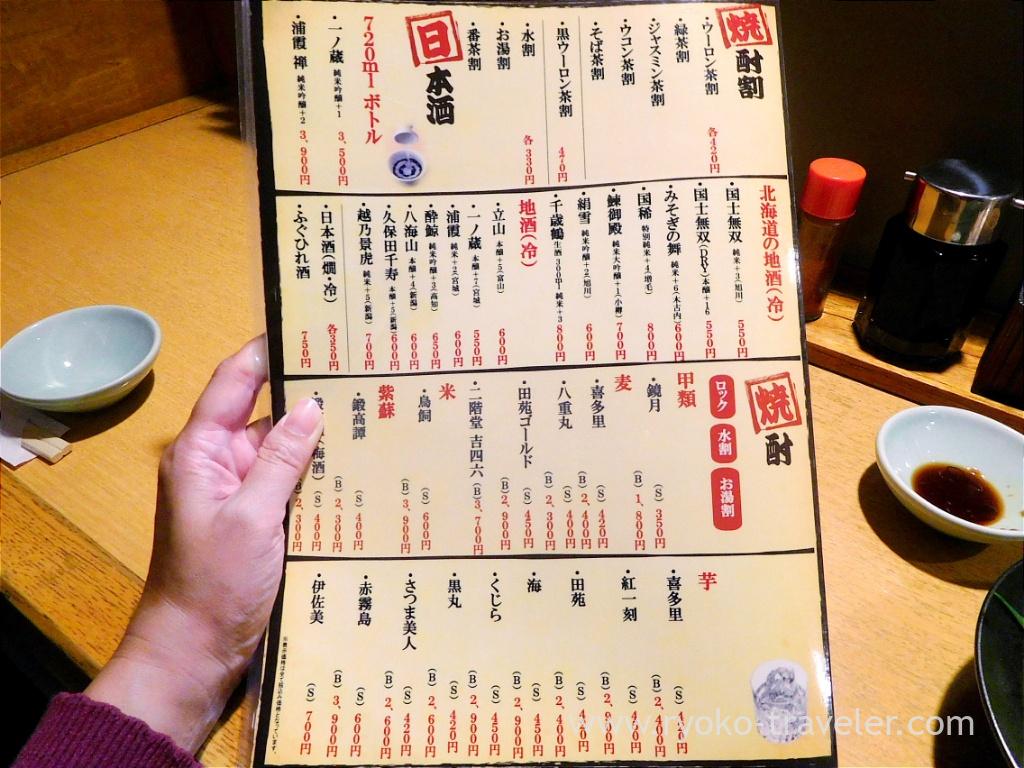 Otoshi (table fee with one small dish) is 300 yen. It looked like Nanban-duke (pickled deep fried fish). I don't like nanban-duke, so, I ate it up quickly without thinking. Their draft beer is Sapporo Classic. This is medium beer mug.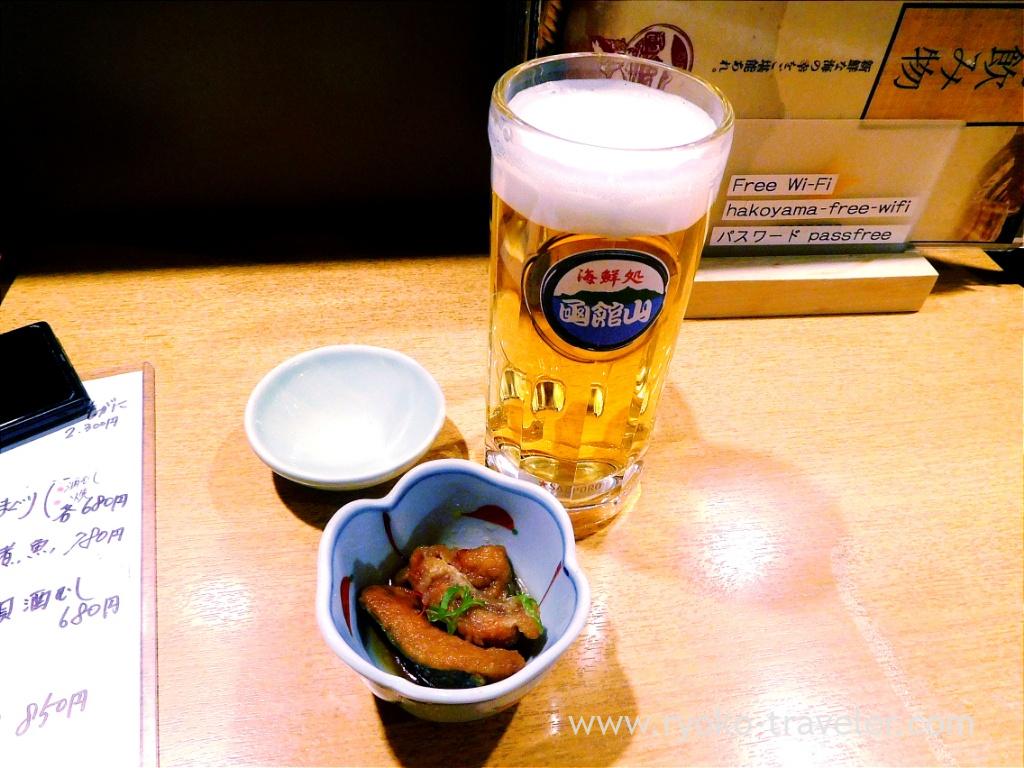 They have a variety of Japanese sake. Of course, made in Hokkaido, too ! I ordered Taisetsu-no-Kura Kinuyuki (純米吟醸 大雪の蔵 絹雪). It tasted light. It have rice produced in Hokkaido only.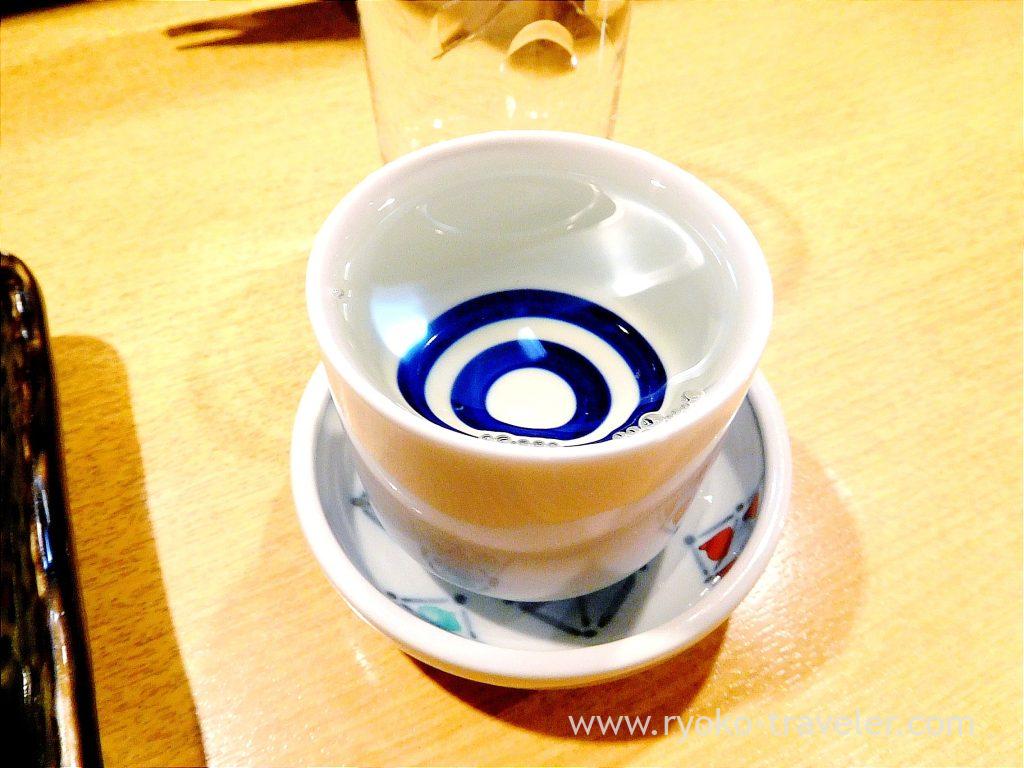 I wanted to eat squid all the same. And I thought they might have squid for grilling. So, I ordered grilled squid with its innards on the shell. Its sauce having squids' innards were awesome. Also its springy texture was good, too. It went with Japanese sake very well. I drunk the sauce up :p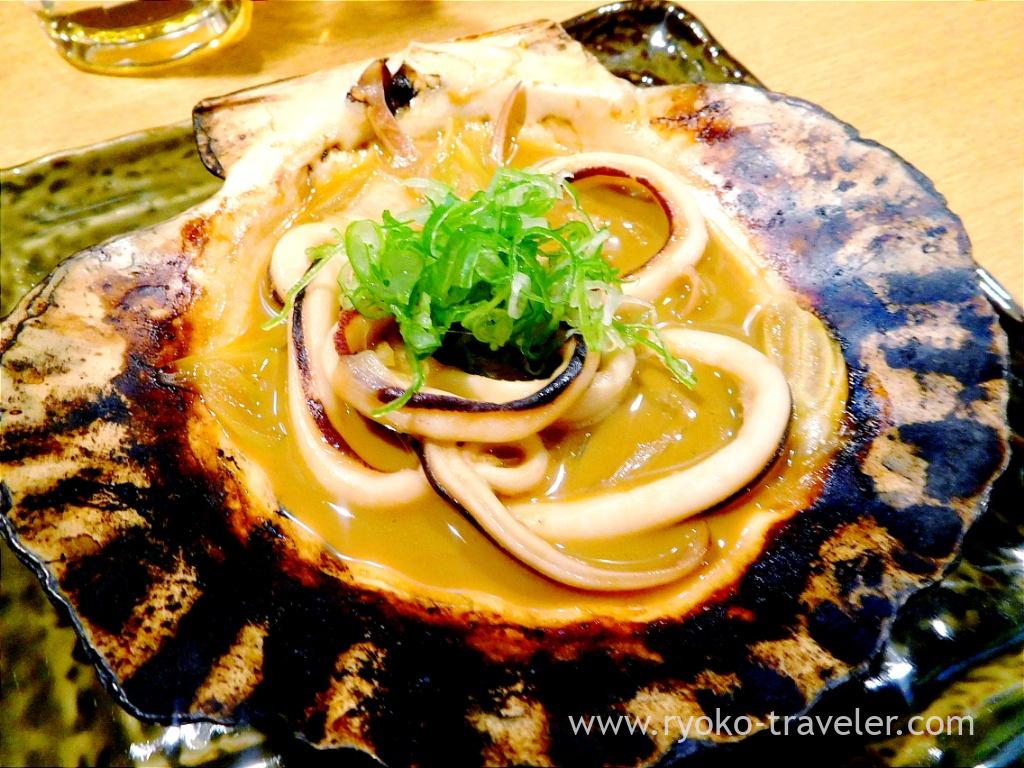 Fresh herring sashimi caught in southeastern area of Hokkaido.  As you see, so fresh ! I hadn't eaten such a fresh herring ! Though herring have much small bones, all bones were removed by chef.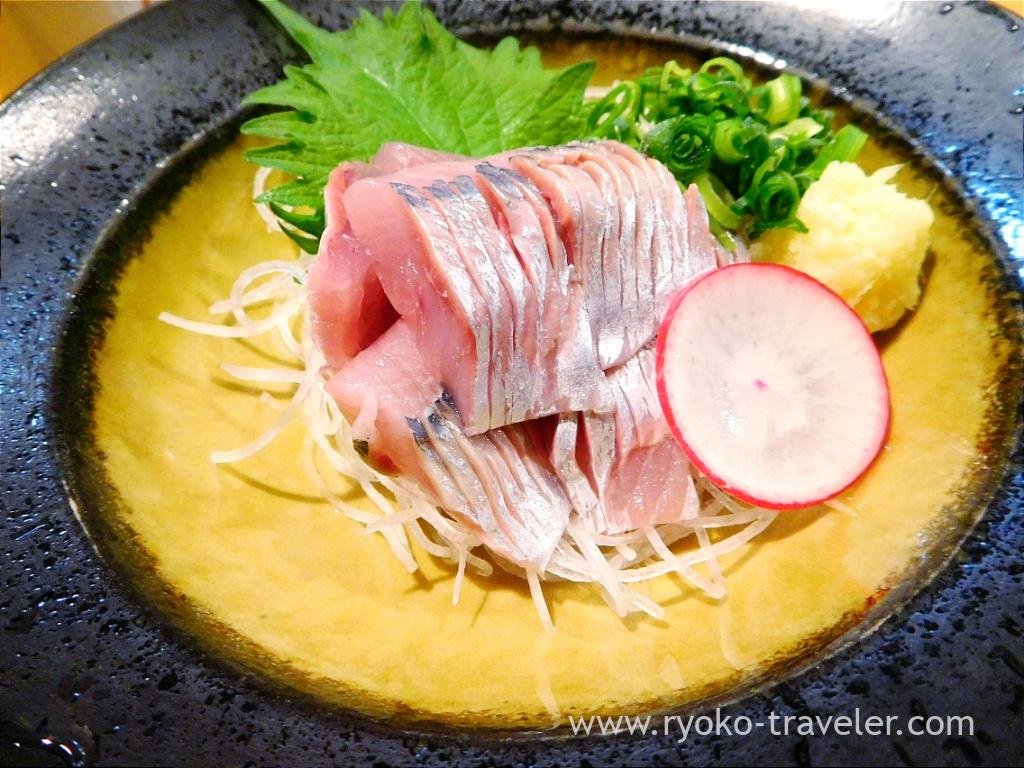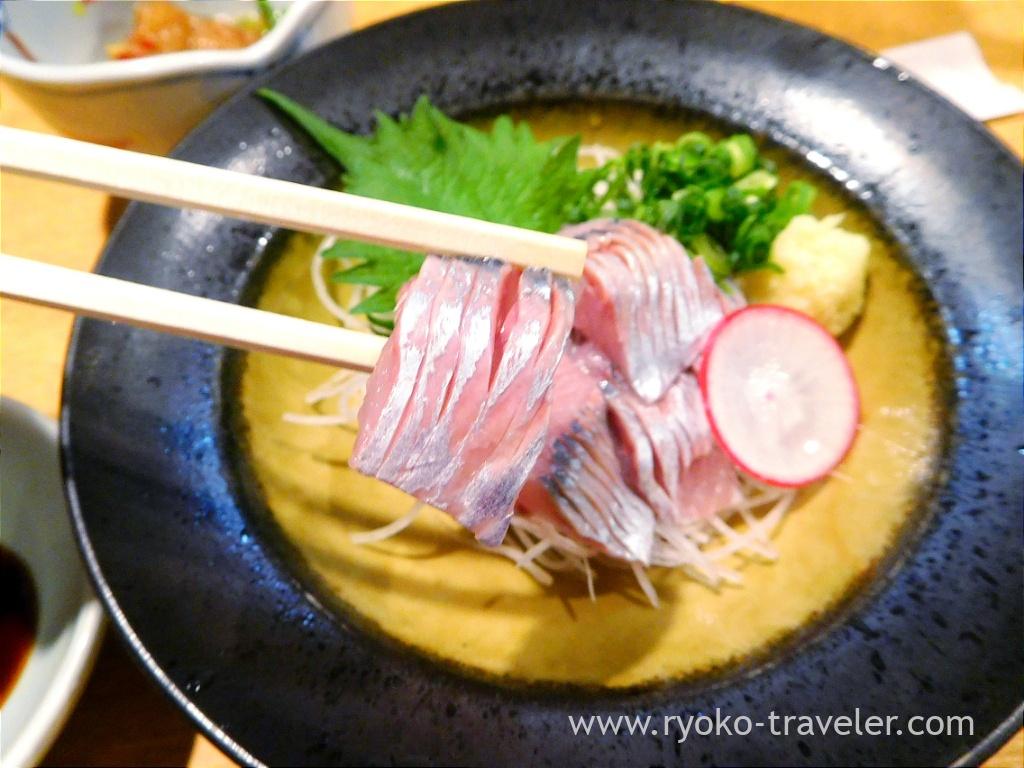 I wanted to eat something warm food. So, I ordered it. Steamed shirogai clam with Japanese sake. There was also normal clam on the menu, but we can't eat shirogai with easily in Tokyo area. So, I ordered this. Its shell is large and it looks like dish. So, it is also called "Saragai". "Sara" means dish in Japanese. Dish ? Umm..I think it looks like animal's ears. Of course, its meat had much extracts and was delicious. But this soup also had much extracts of the clams. I drunk it up !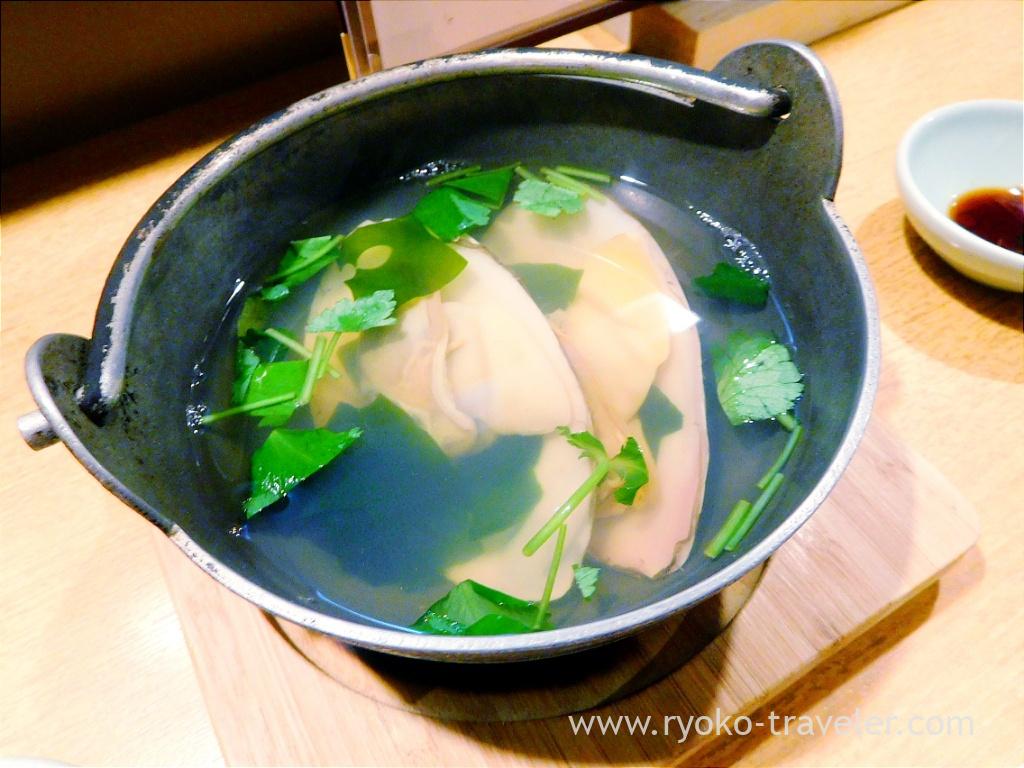 Last, I ordered alive octopus sashimi caught in Funka bay. It had sticky texture and good.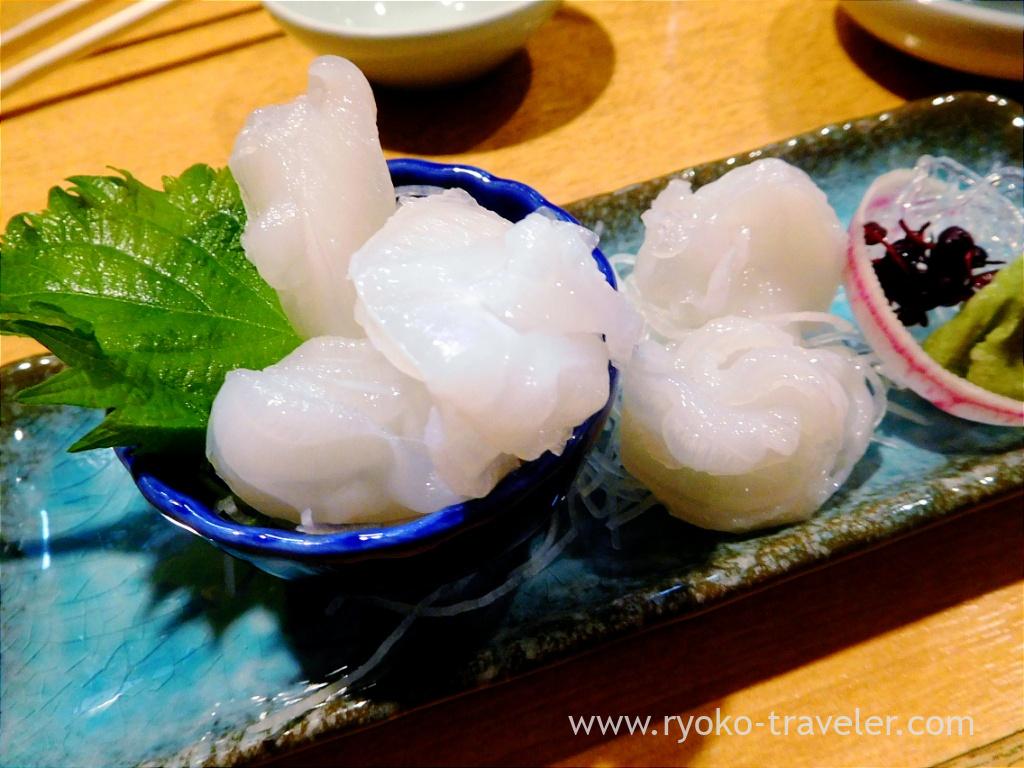 Another, many foods on the menu attracted me. I want to visit Hakodate again ! Of course, Hakodateyama, too.
About

Name Kaisendokoro Hakodateyama (海鮮処 函館山)
Open Dinner
Reservation Available
Credit card Available
URL Website, Instagram

Google Map