Hajime Sengyoten (はじめ鮮魚店) in Tsukiji entirely quit posting about lunch menu of the day. Though we can't know about lunch of Hajime Sengyoten at all and their lunch change every day. Still I highly expected that they prepare unusual seafood for sashimi bowl and went to there.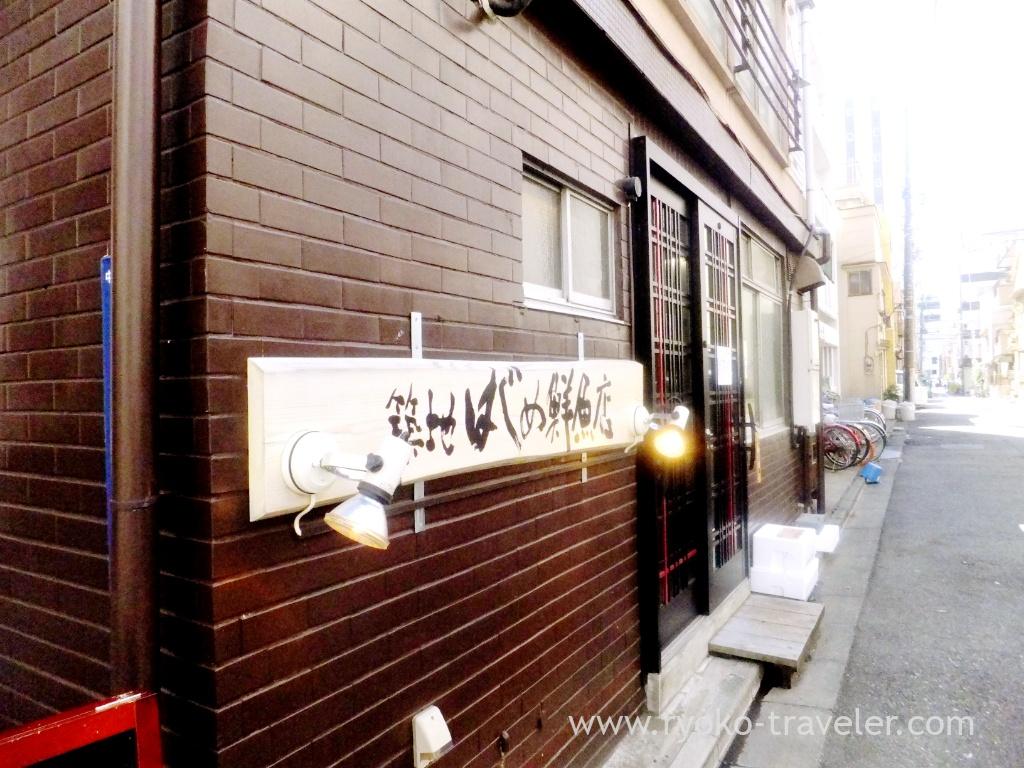 But special sashimi bowl that could be chosen two species of seafood from tuna, sardine, steamed whitebait, salmon roe, salmon. Regular members again.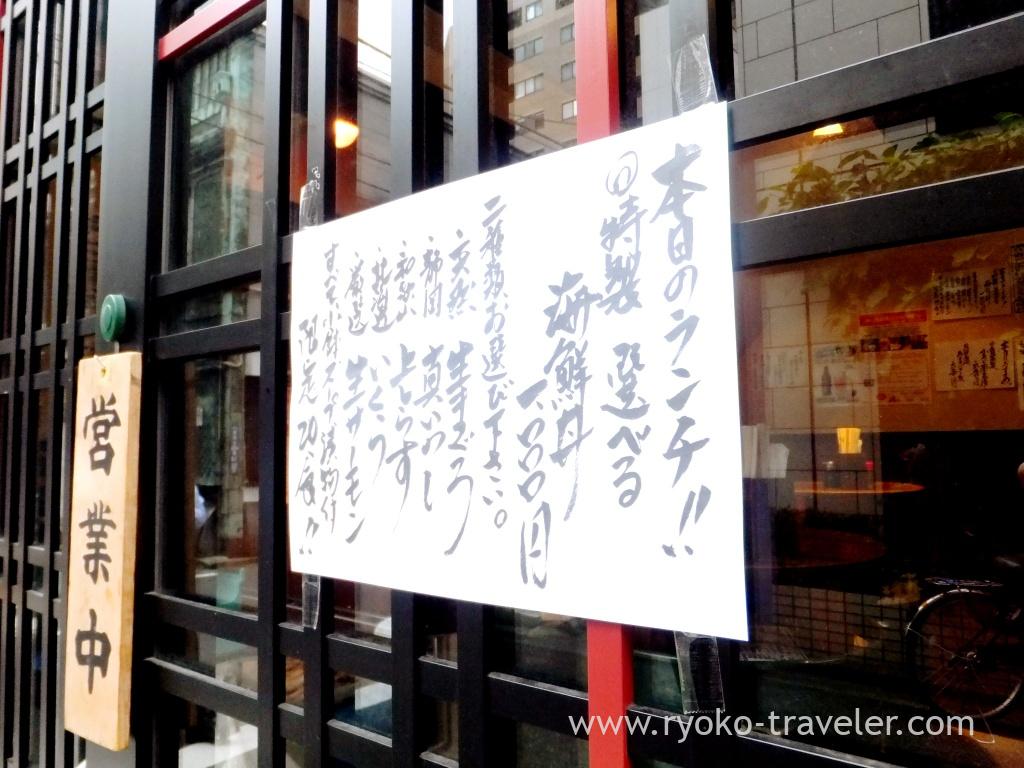 Anyway, I chose tuna and sardine. Tuna side. The fatty tuna was delicious.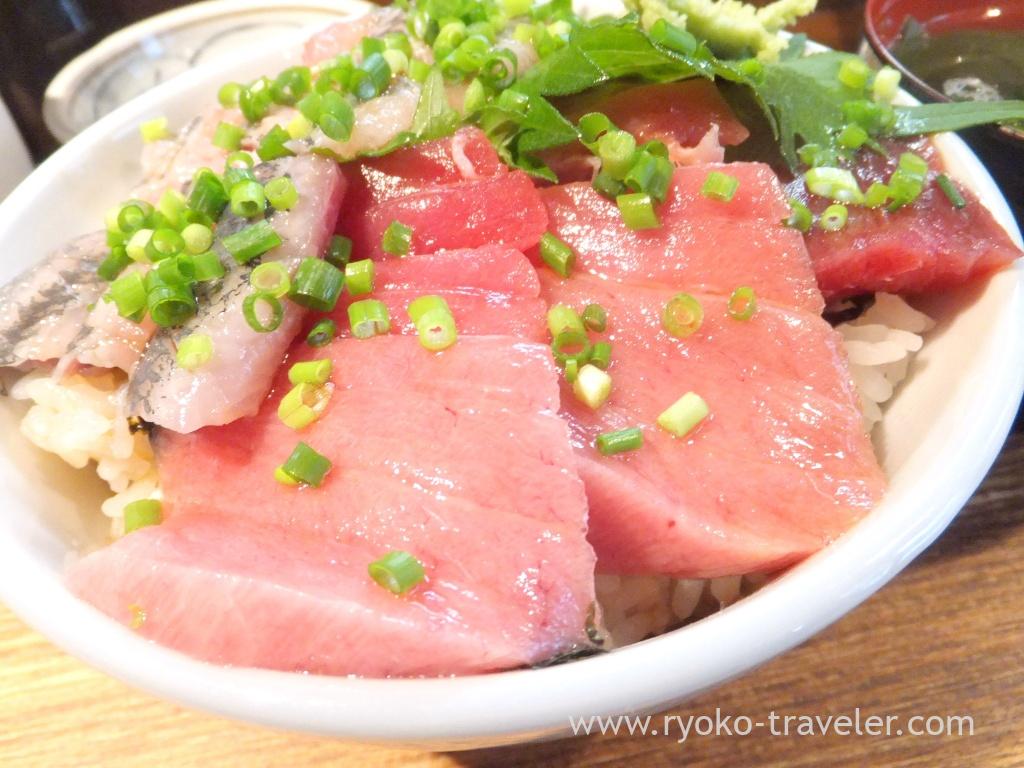 Sardine side. you can imagine, this sardine is mass of fat ! Well, their sashimi bowl is splendid at any time.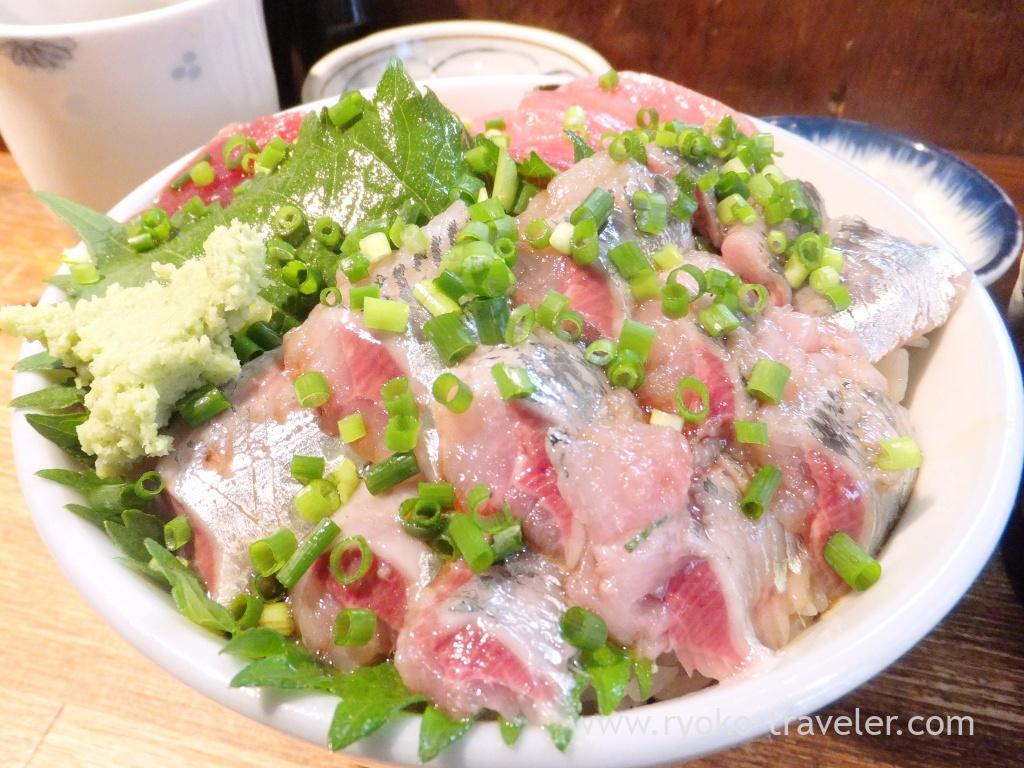 The tamagoyaki and pickled vegetable was good as usual.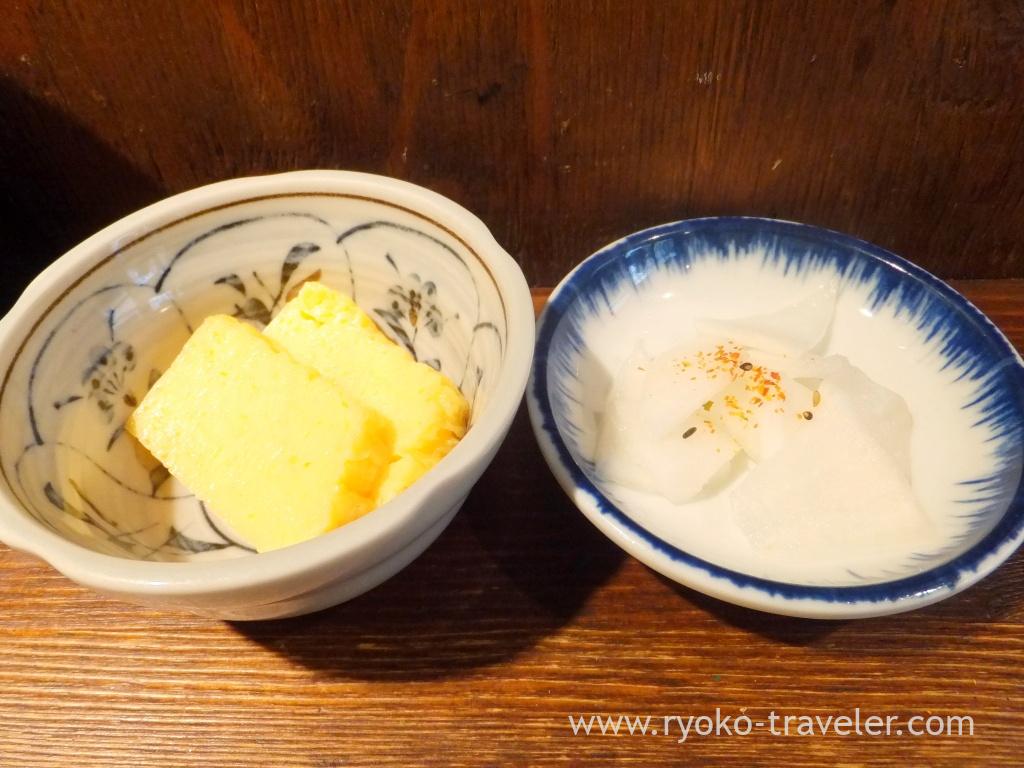 Well, they serve delicious lunch as usual.
But I want to eat unusual seafood once in a while :p
About

Name Hajime Sengyoten (はじめ鮮魚店)
Open Lunch, Dinner
Reservation Available for dinner time only (
Tabelog)
Credit card Unavailable
URL Website, Instagram

Google Map