I have a reason of my visiting Taipei in summer. The reason is this. Mango shaved ice.
Mango can be eaten from May to early October only in Taipei. Though I want to visit Taipei Autumn to Winter, they don't have mango. So, recently I visit there in May – June.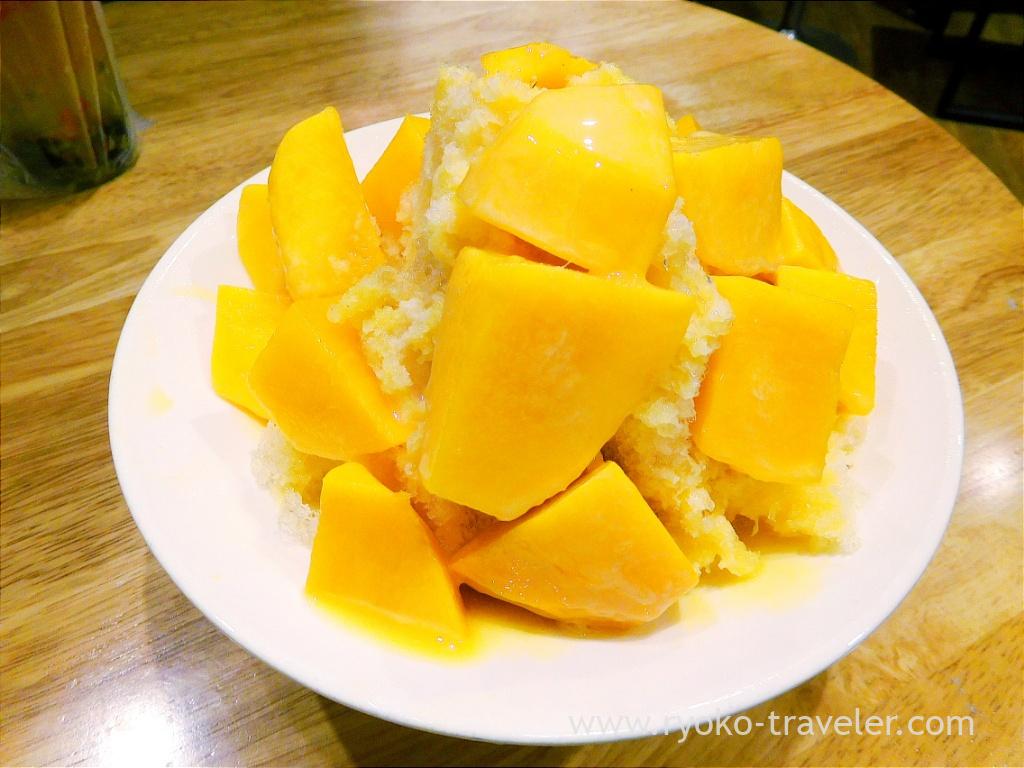 Green Bean Suanshami (緑豆蒜啥咪) is very popular among Japanese tourists.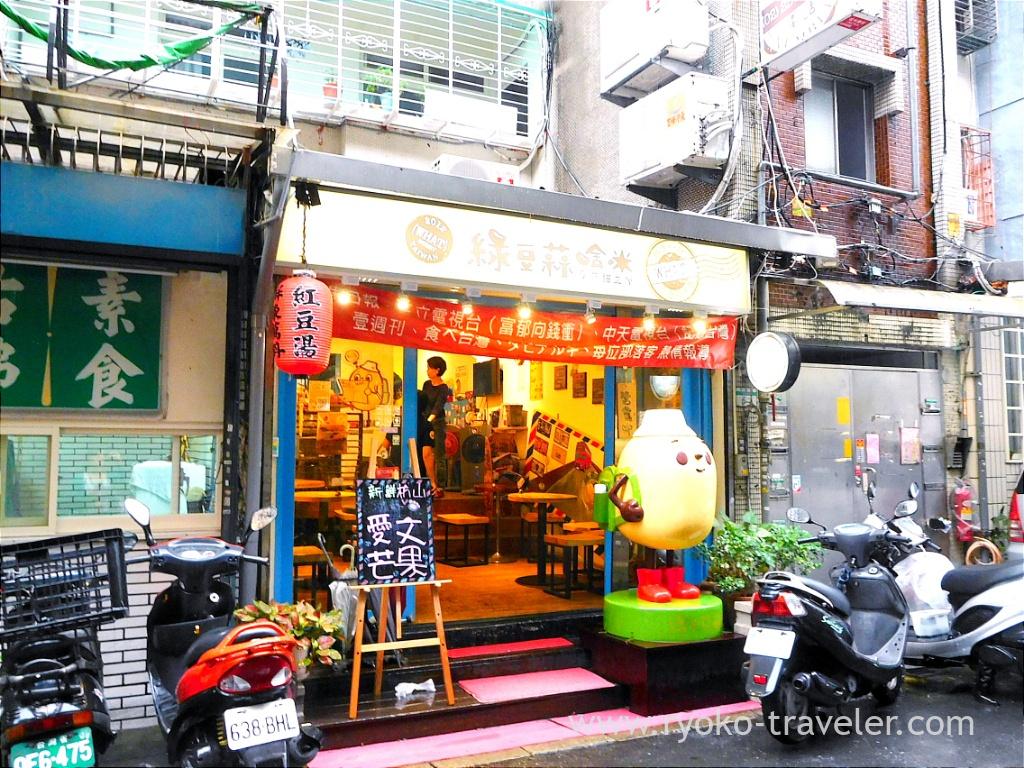 They are so cute shop. There's counter seats and some tables. It don't have much seats. ecause it was chill a bit, there wasn't many people when I visited. But I think large number of people visit there in mid-summer. We have to share tables when there're many people visiting.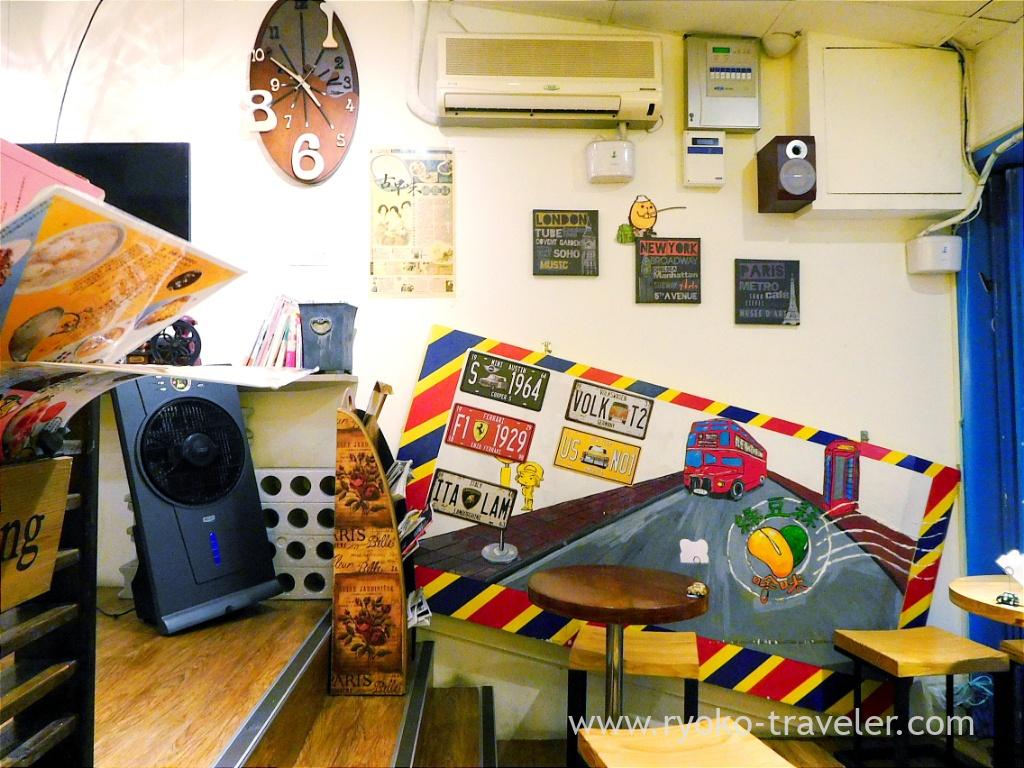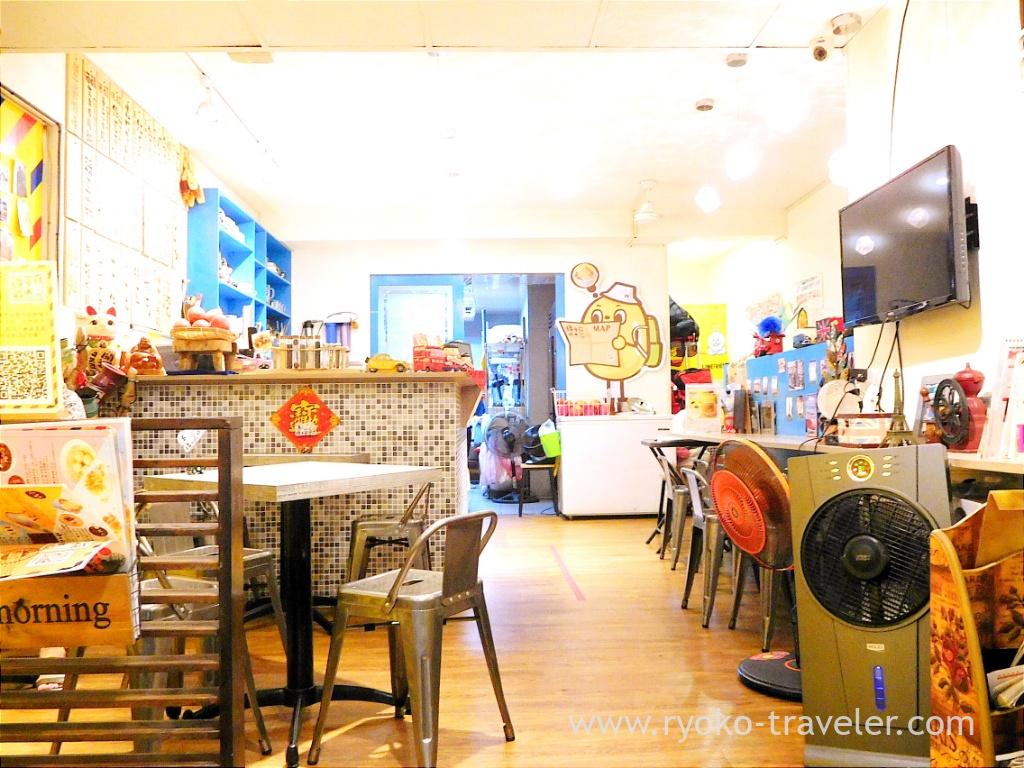 They don't speak both Japanese and English, but there's menus having photos and Japanese words. So, there was no problem about order. But I remember there's no English menus.
They serve mango from May to September only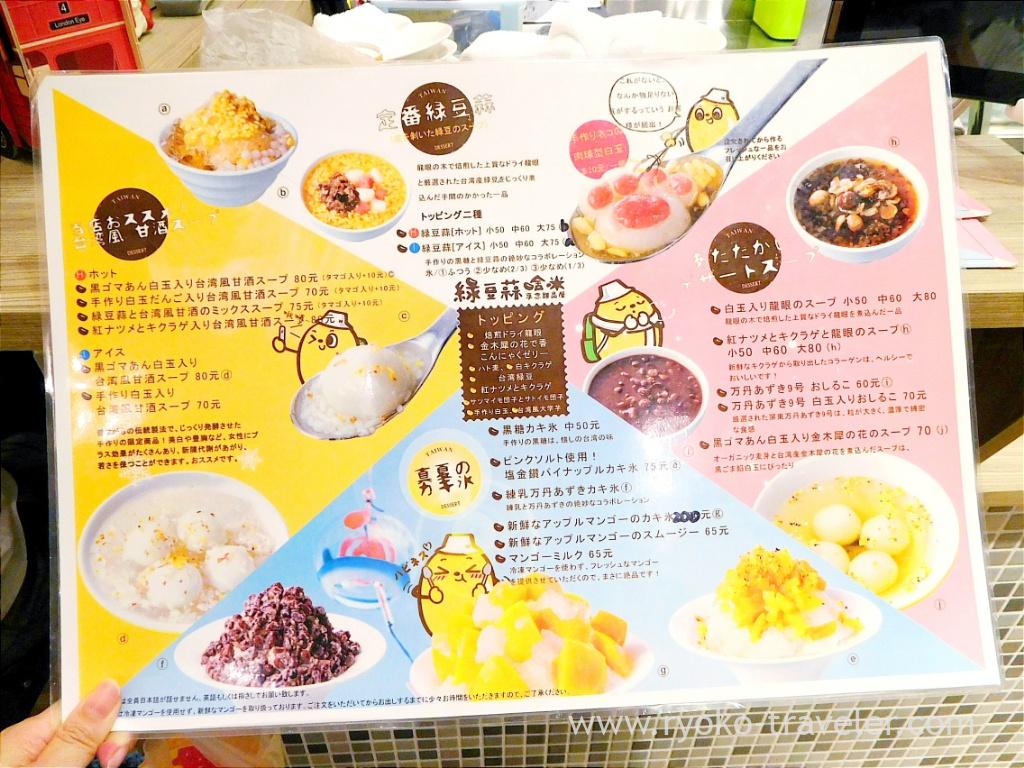 I ordered mango shaved ice. So much mango cubes on the shaved ice. They cut mango after order, so it's so fresh and juicy. Those mangoes were so sweet and delicious ! I ate it up and my stomach became full with the mango ! Abundant smell of mango made me so happy.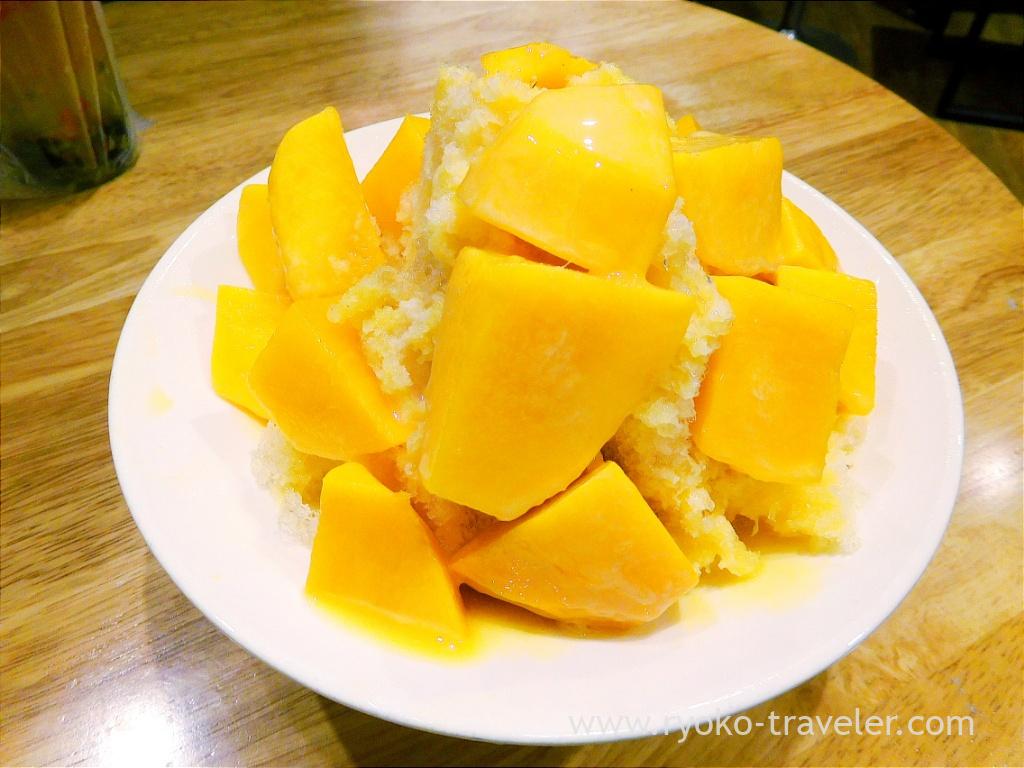 Black syrup in it.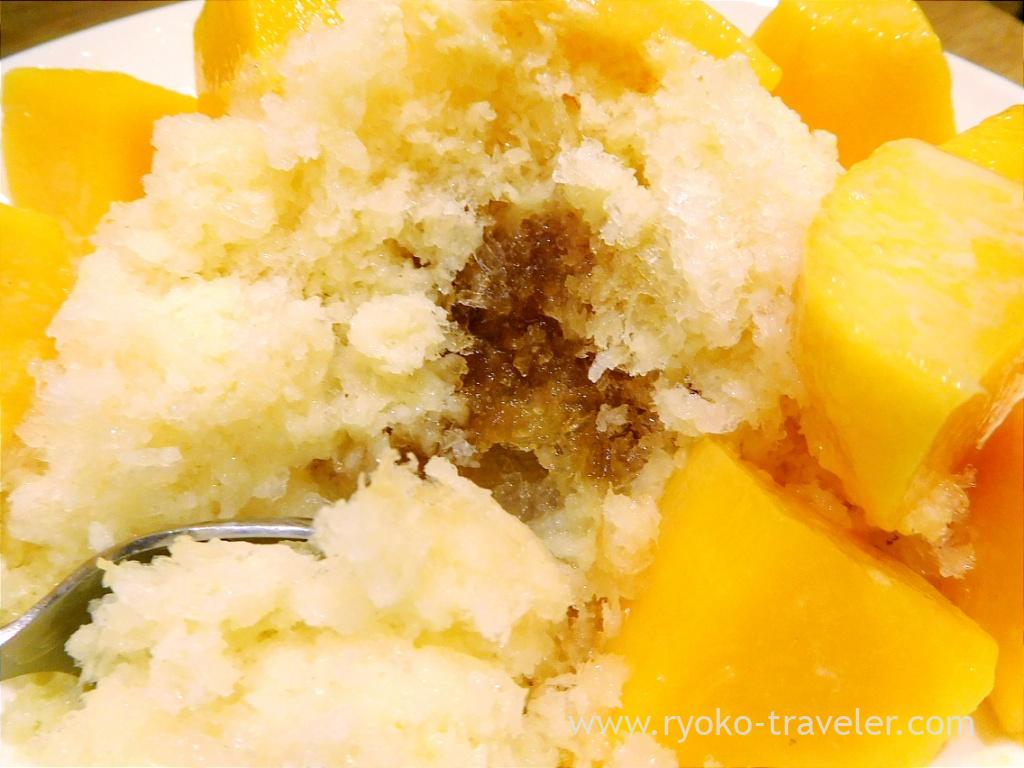 They use fresh Taiwanese Apple Mango from Pingtung(屏東県) only. I heard it's precious mango.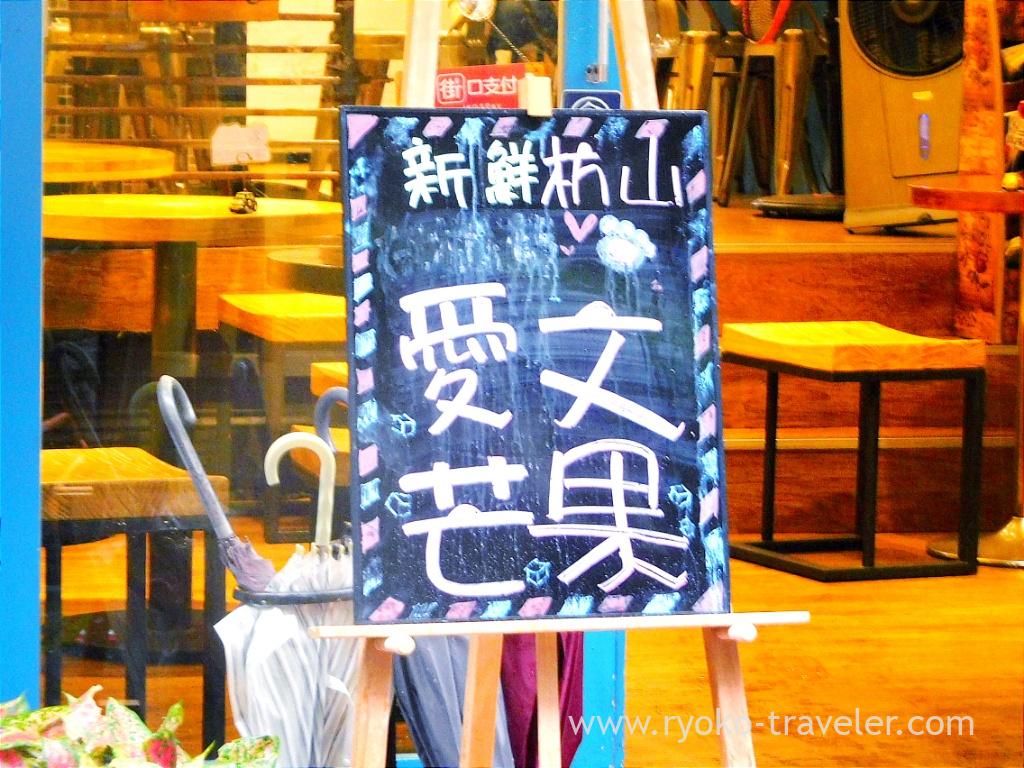 About

Name Green Bean Suansham (綠豆蒜啥咪)
Open Noon to night
Reservation Unavailable
Credit card Unavailable
URL Facebook, Website

Google Map