I took a day off the other day, and had lunch at popular Indian foods restaurant in Funabori. The restaurant's name is Govinda's. I wanted to eat their dosa.
The restaurant is open as buffet style restaurant on weekends, so I don't want to go to the restaurant on weekends. I feel restless at buffet and I can't eat much. This restaurant serves vegetable dishes only. I don't know whether they don't use something animal foods at all or not, but they don't serve meats dishes and alcoholic drinks.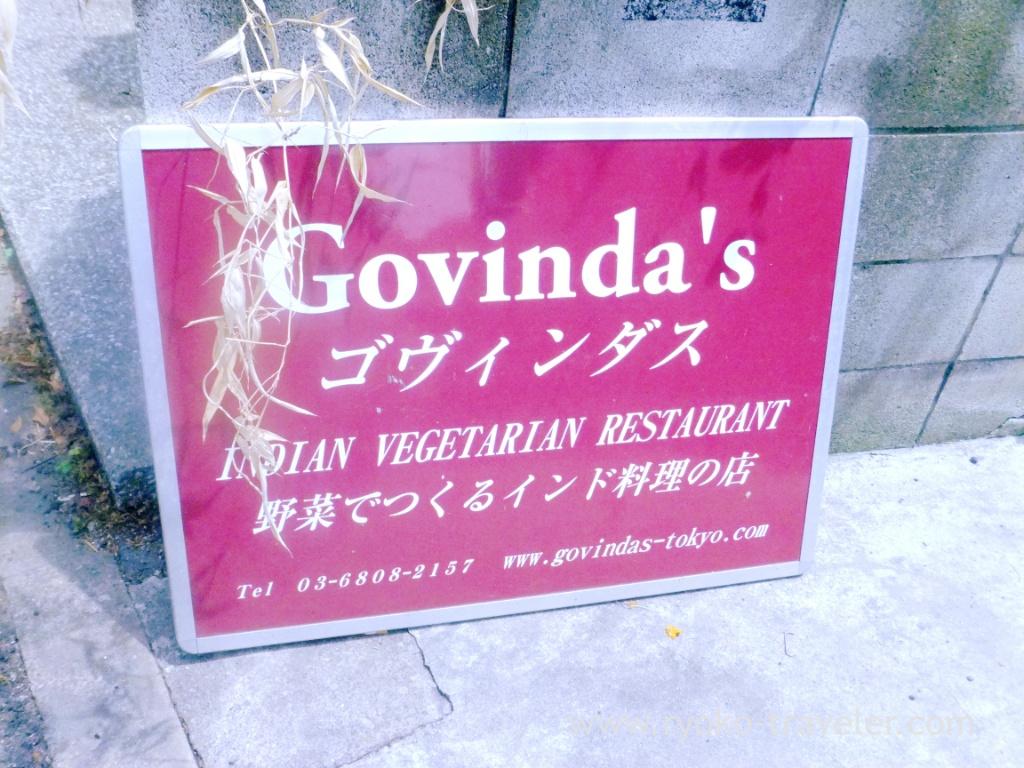 Interior. Larger restaurant. There is a table for weekends' buffet in front of the kitchen.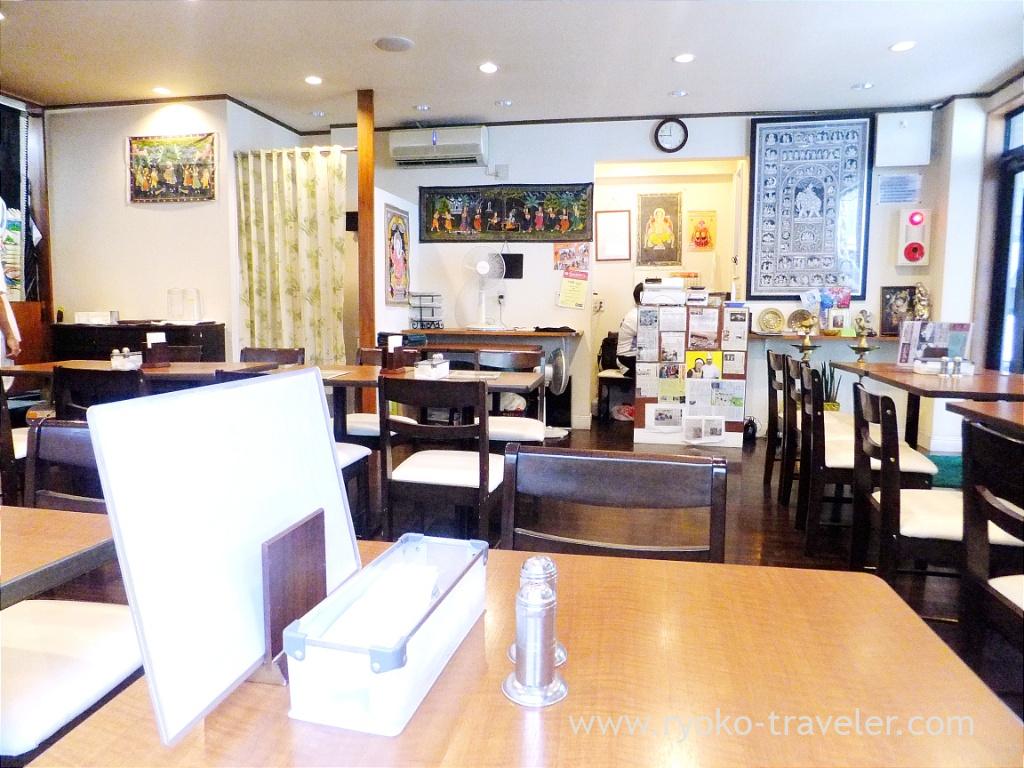 This restaurant serves both Northern Indian foods and Southern Indian foods. Dosa is Northern Indian foods. I ordered Govinda's special thali having dosa. After 10 minutes, my meal came. What a huge pipe !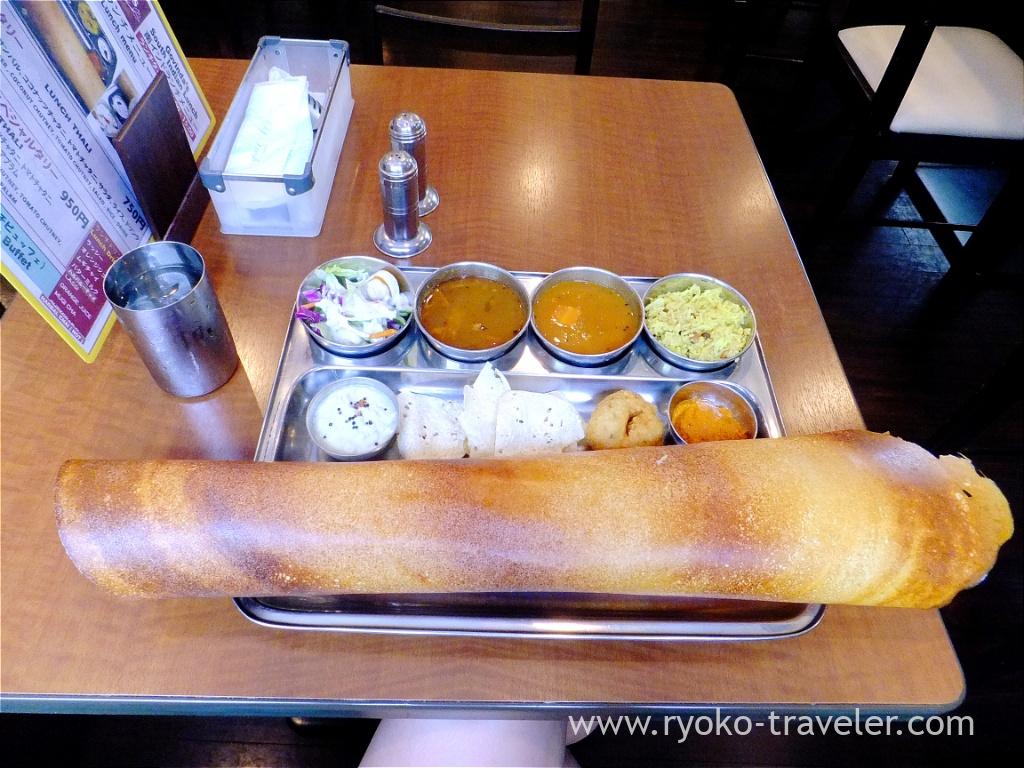 It looks like musical instruments. It's dosa. I didn't know what to do first because this was second time to see dosa and my dosa last time was much smaller than it. Anyway, I cut its center with a knife. And I found much mushed potato !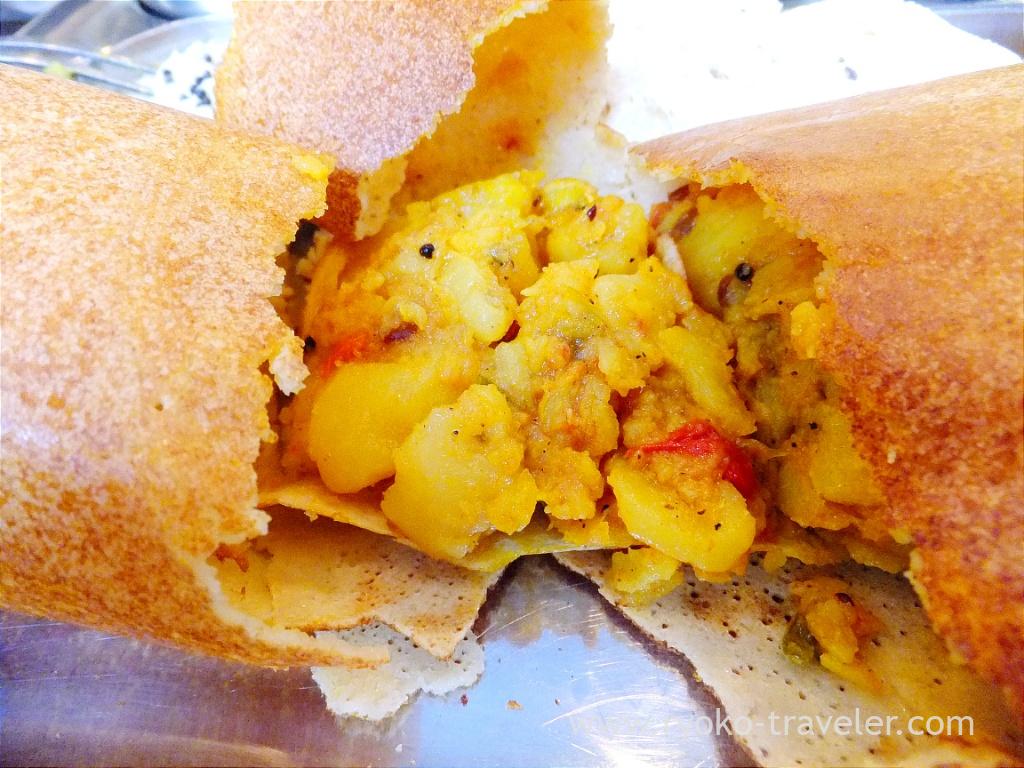 Those potatoes were spicy and non-sogginess tastes. So tasty. Also its crepe around potatoes was crispy.
Salad and rasam. Rasam was sour and spicy. I like this taste.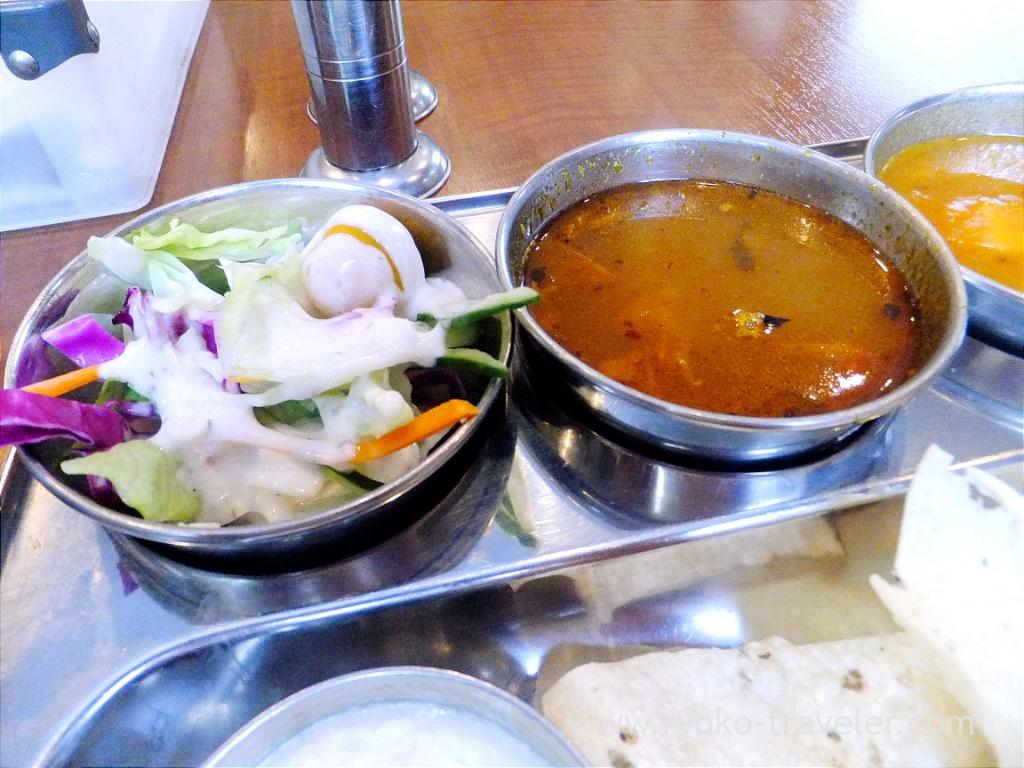 Sambal and beans rice. The sambal had lots of vegetables and beans melted in it and slight viscosity.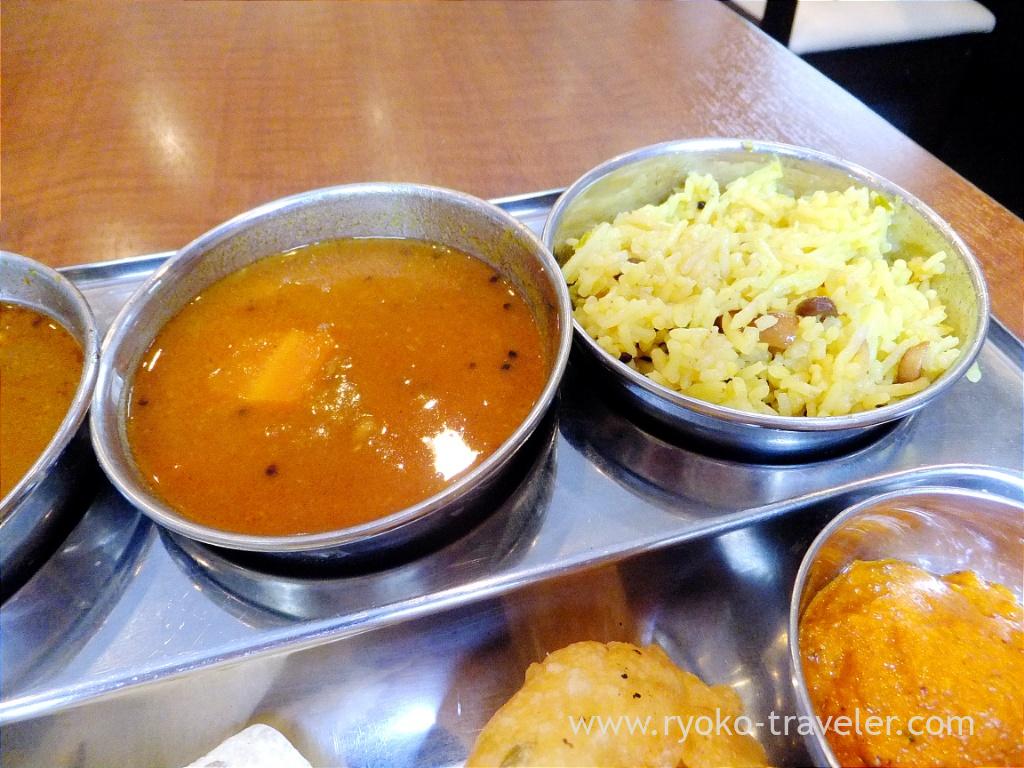 Wada and tomato chutney. Tomato chutney was good to put on dosa.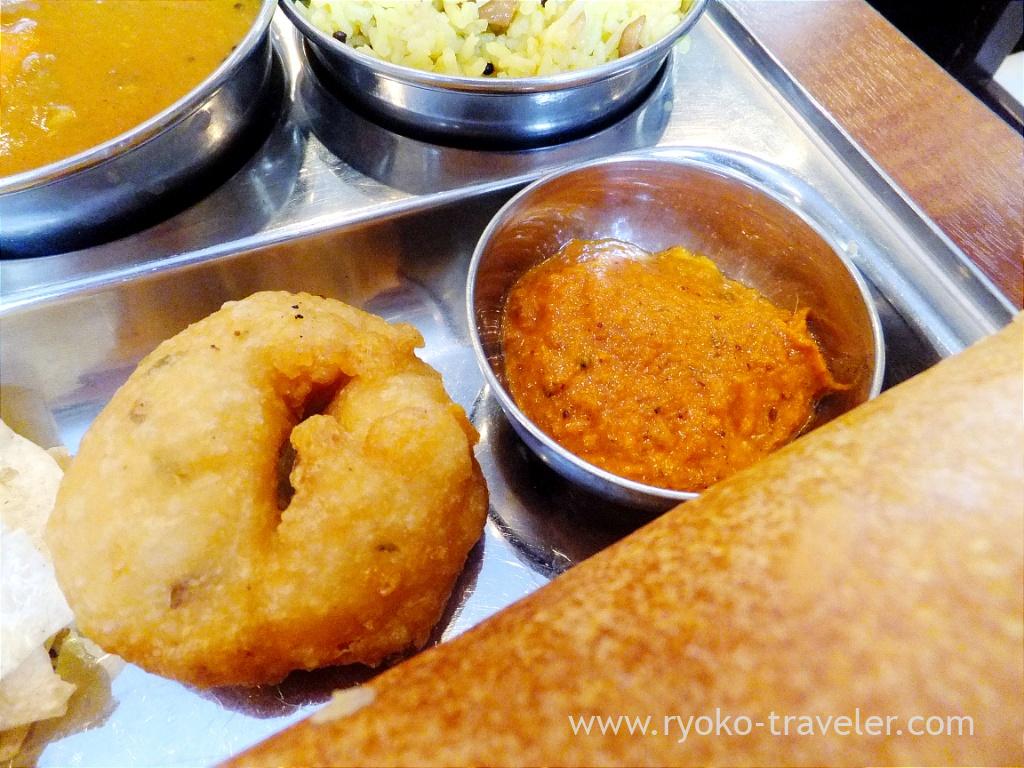 Coconuts chutney and papad. The coconut chutney went with sambal well.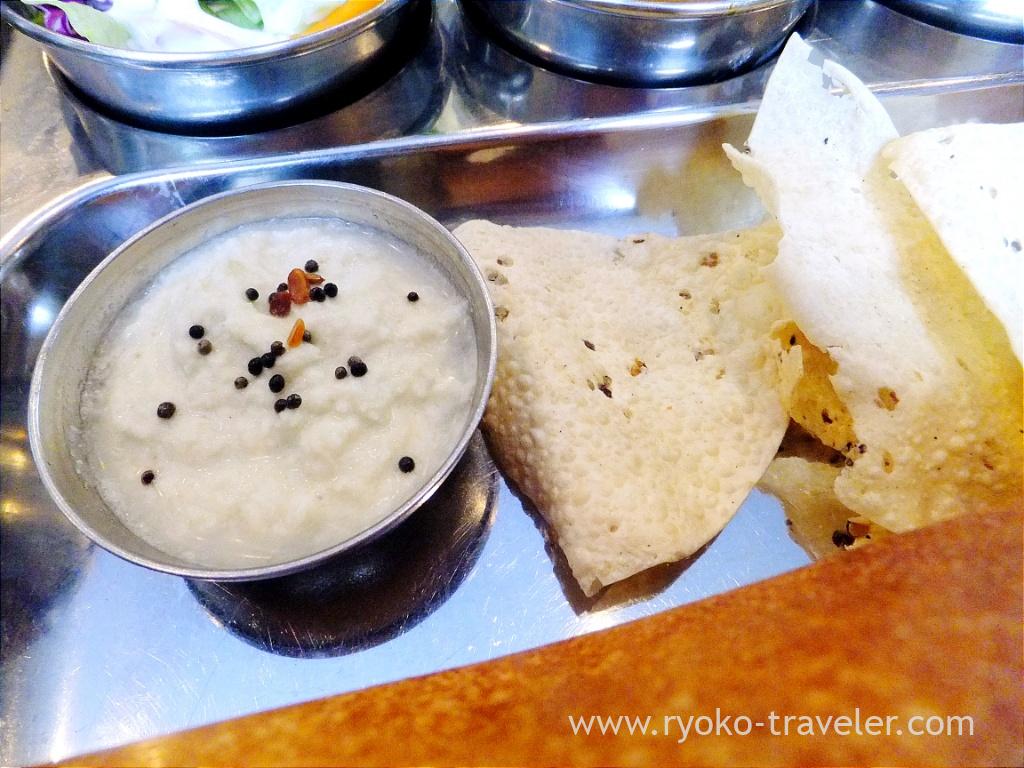 And raita. Massive meal ! And the set have one drink. I chose herbal chai. I couldn't move for a while because I felt over full.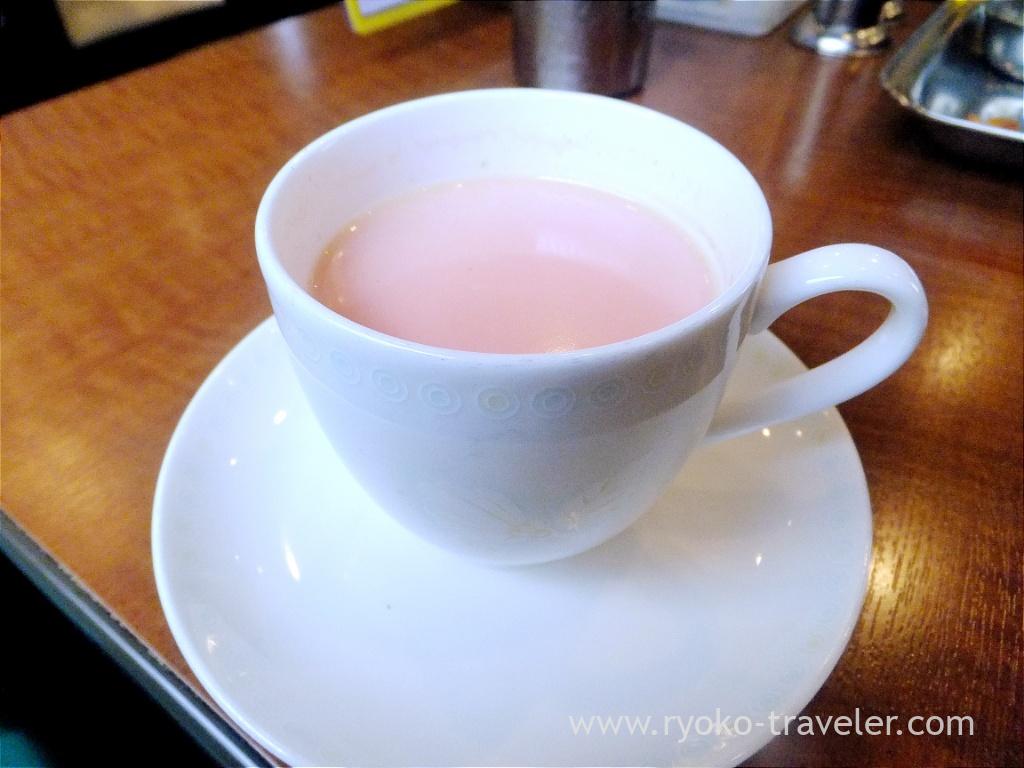 About

Name Govinda's
Open Lunch, Dinner
Reservation Available for dinner time only
Credit card Available for dinner time only
URL Website

Google Map