I took a day off and went to Gourgaon (グルガオン) in Ginza for lunch. They offer valuable weekdays' lunch as well as Dhaba India that is their goodwill partner. The restaurant is at the downstairs.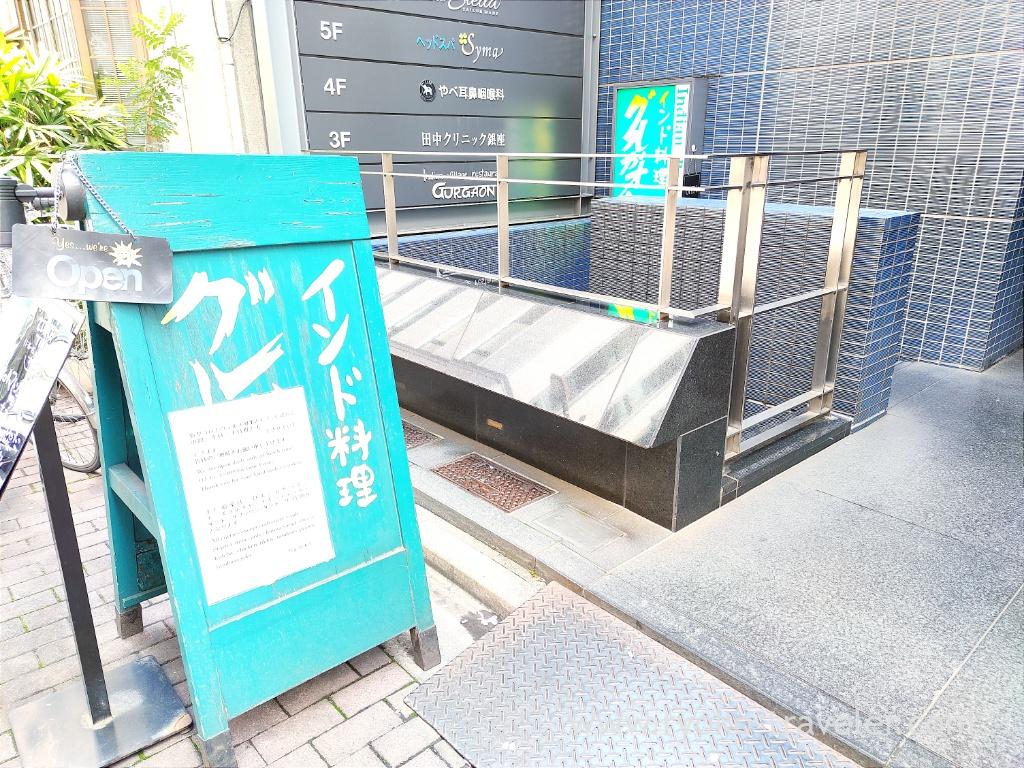 Weekdays' lunch menu. They have three curries of the day. We can choose one, two or everything.
They have four lunch set on weekdays. A, B, C have naan or saffron rice.
Naan can be changed to cheese kulcha (and saffron rice) with 100 yen.

A. One Today's curry (本日のカレー1種) 900 yen
B. Two Today's curries (二色カレー) 1000 yen
C. Three Today's curries (三色カレー) 1100 yen
D. Gourgaon Special (グルガオンスペシャル) 1600 yen have three curries, tandoori chicken, tandoori cauliflower, dessert naan and saffron rice.
And another, they have drinks and tandoori chicken. They don't have dosa. If you want to eat dosa, Dhaba India have.
They have wooden furniture. They have some Indian atmosphere, but they are like cafe. They have many tables.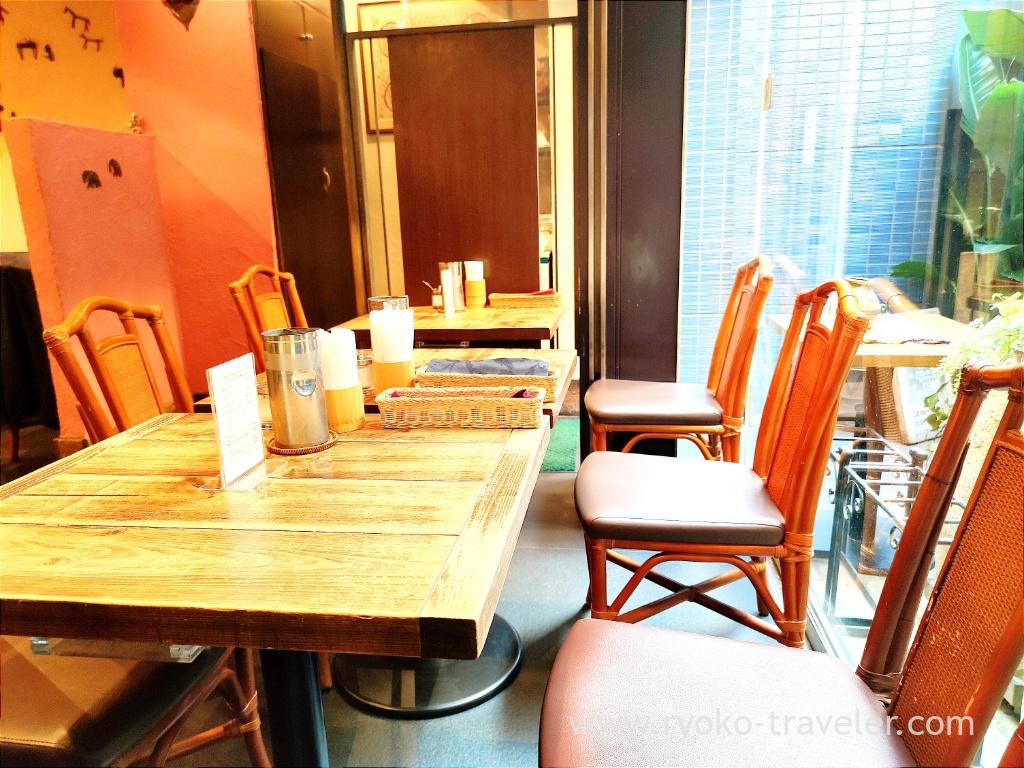 Lunch beer. It cost only 350 yen.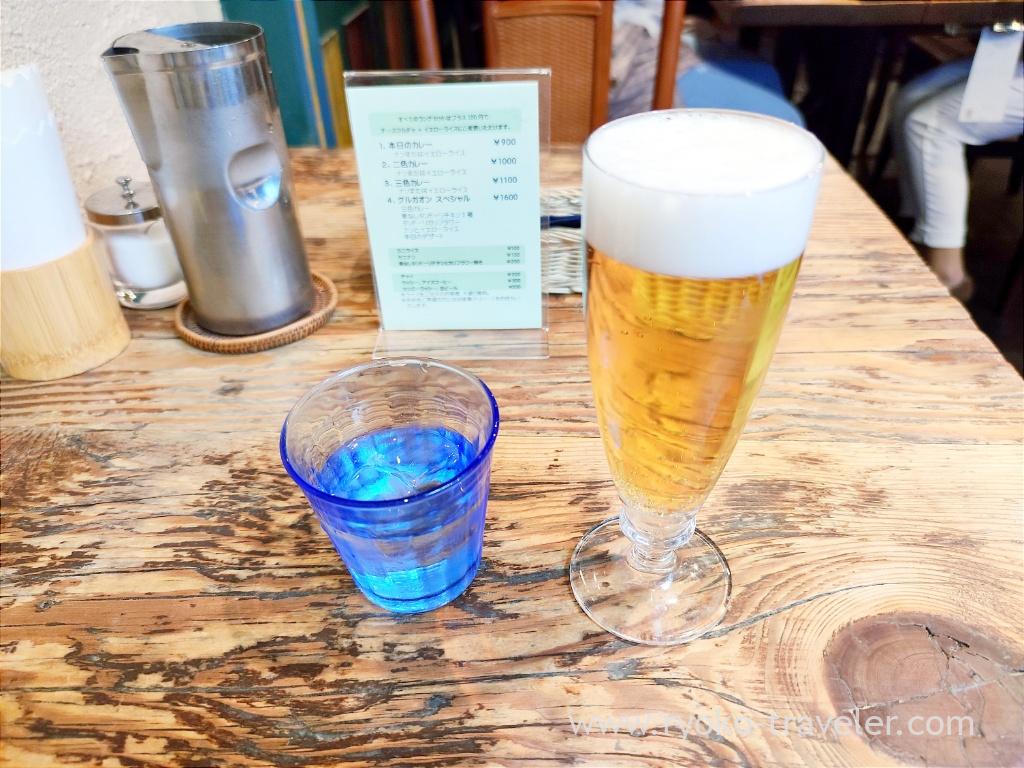 I ordered three curries set and changed naan to cheese kulcha. That day's curries were mutton coriander, sweet potato and zucchini, and Kerala chicken.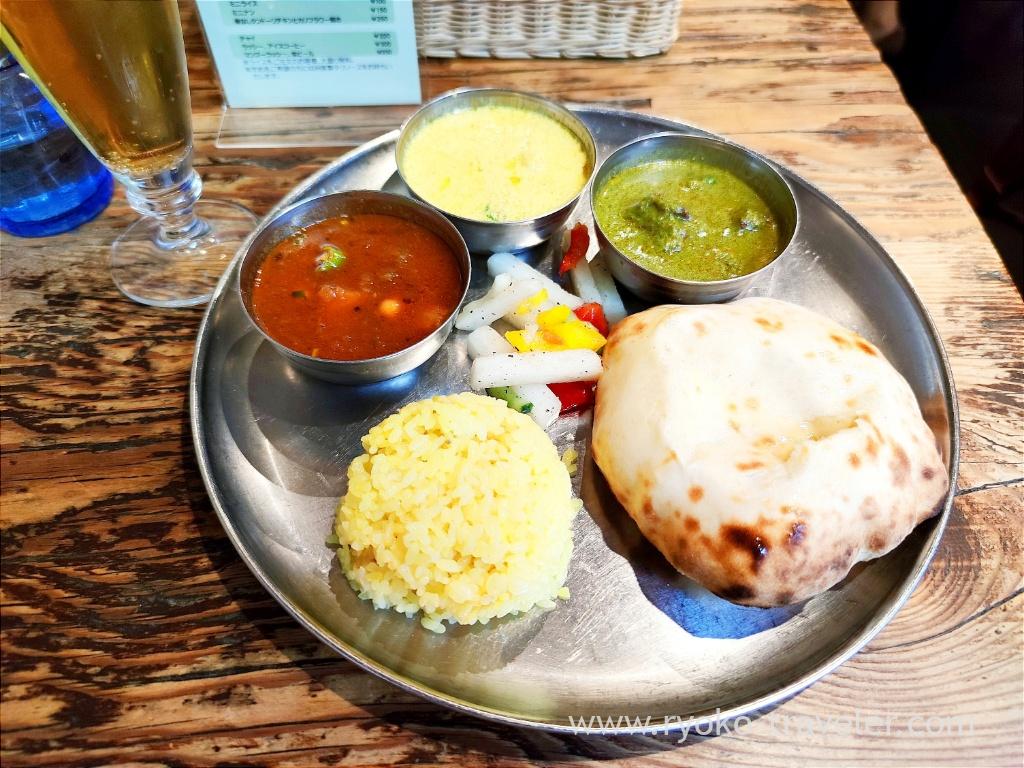 Kerala chicken. The green was nice.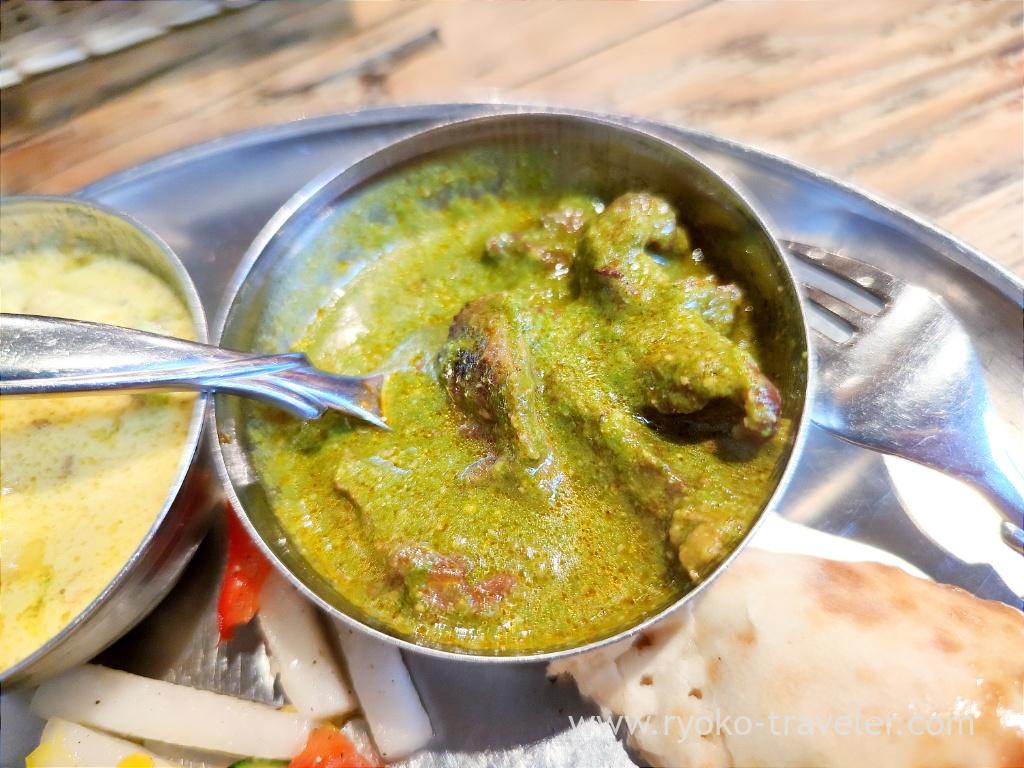 Its name was sweet potato and zucchini. But it also have another vegetables and beans 🙂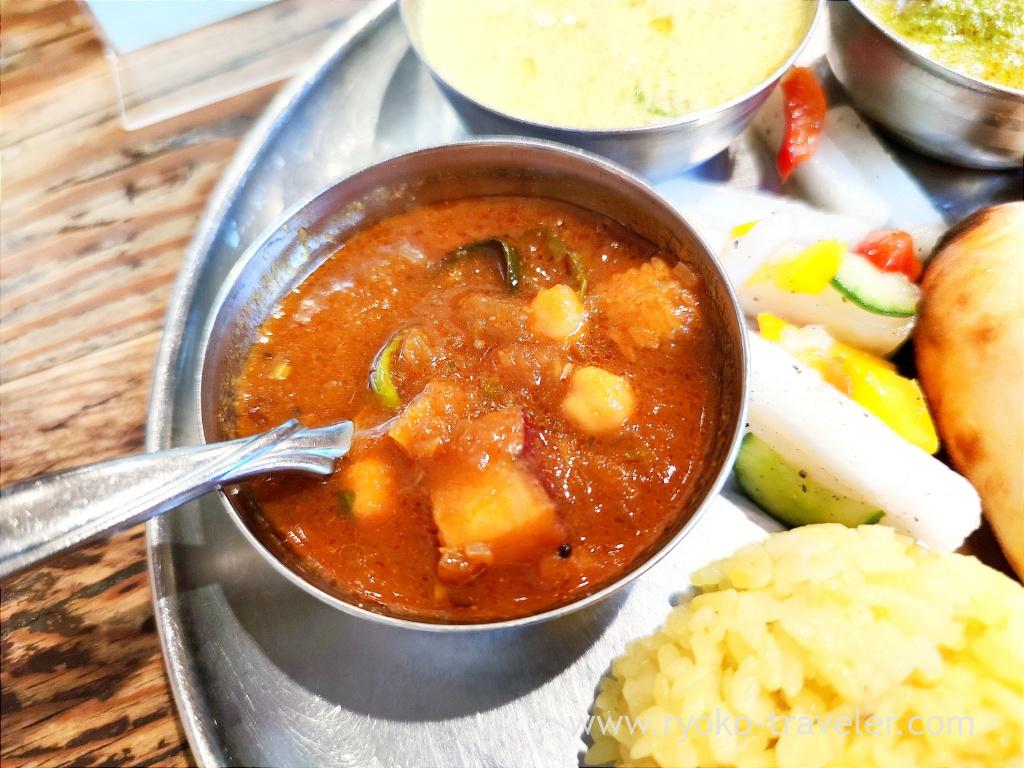 Cheese kulcha was, of course, it had much cheese in it. Its outside was crisp a bit.

About

Name Gourgaon (グルガオン)
Open Lunch, Dinner
Reservation Available for dinner time only
Credit card Available for dinner time only
URL Website, Facebook

Google Map