I often go to Tsukiji to have breakfast, but I always go to same shop (Yonehana, Odayasu, Torito and so on). So, I asked the person who is specialist of enjoying Tsukiji to take me to Tsukiji that I don't know yet. He took me to Fukusen (福せん) that is one of the eel shop in Tsukiji Market.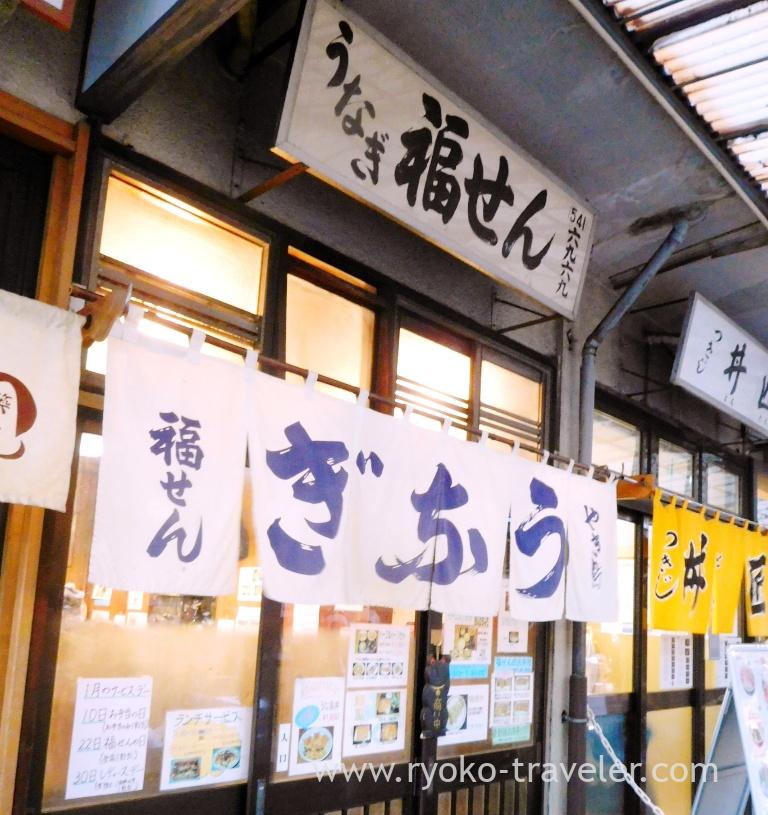 I visit Yonehana that is another eel shop in Tsukiji Market so frequently… I rarely eat eel though. This is the menu. They serve eel and yakitori mainly. They have meal set and another, we can also enjoy kushiyaki (grilled meat on a skewer) and Japanese sake in the morning 🙂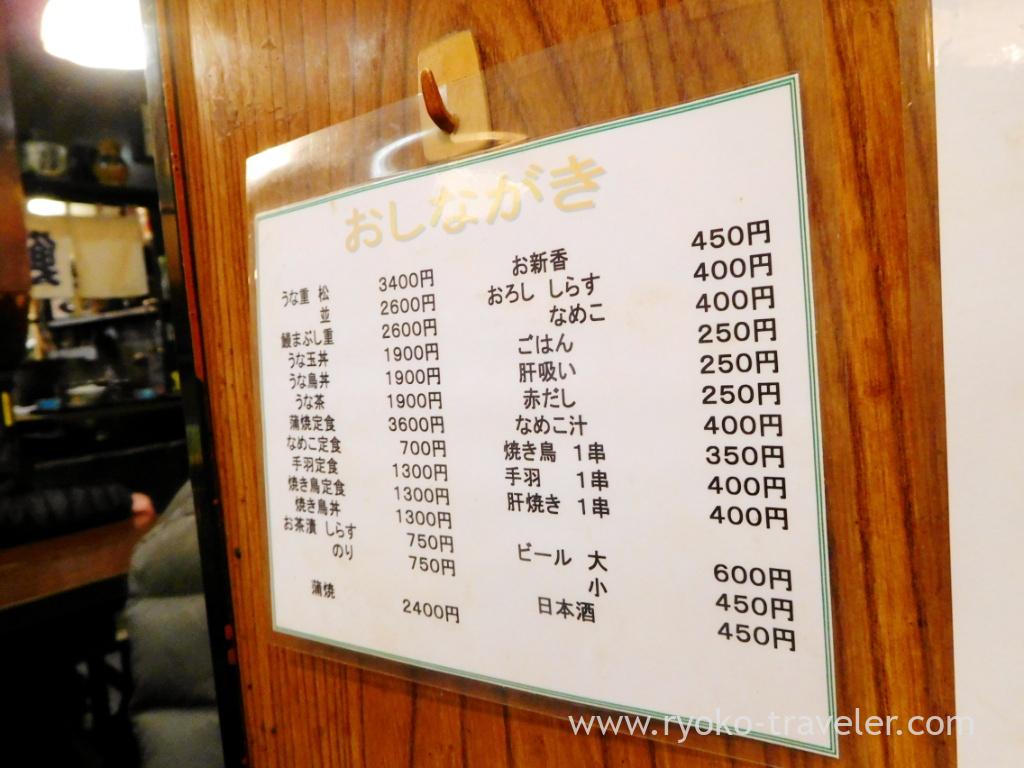 Also Fukusen prepare valuable set like breakfast set, lunch set and so on.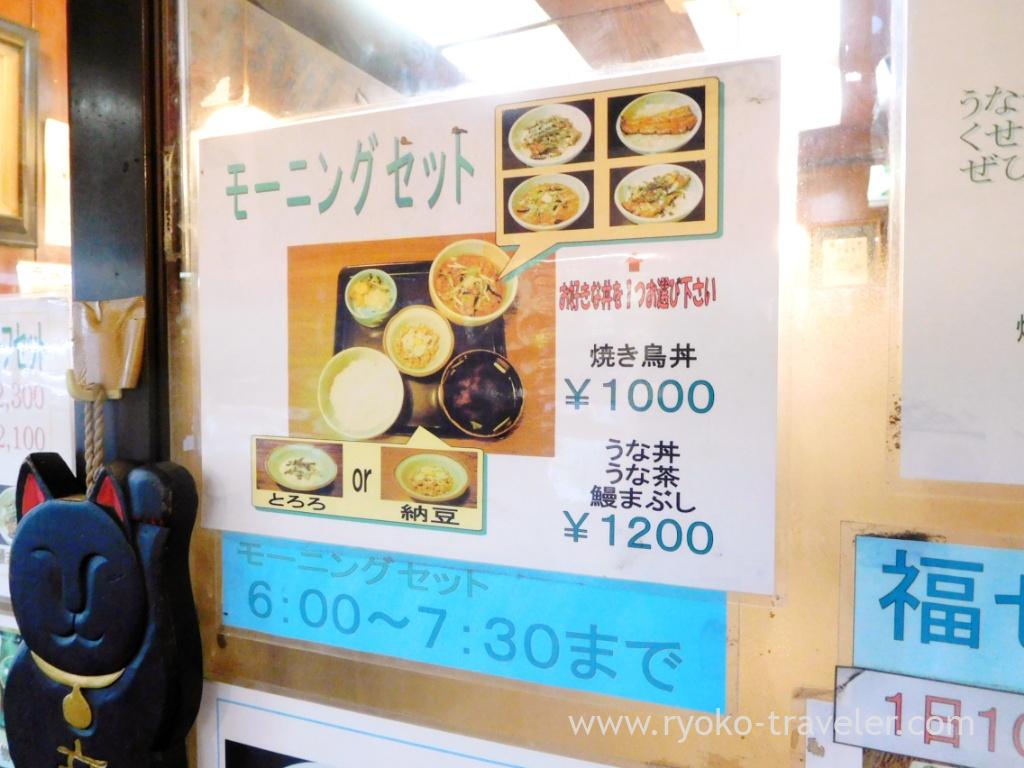 There're four bentos to go. They accept kabayaki (grilled eel without rice), yakitori and so on to go, too.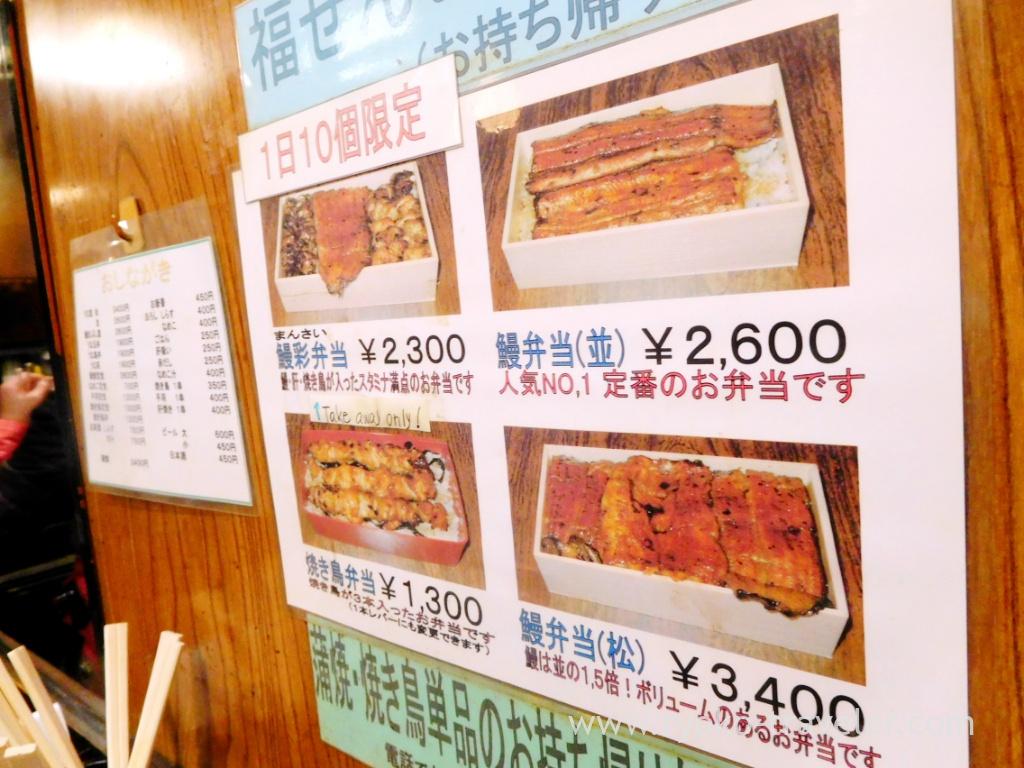 There're counter seats and tables. They have cozy atmosphere. Many people who are working in the market come to this shop.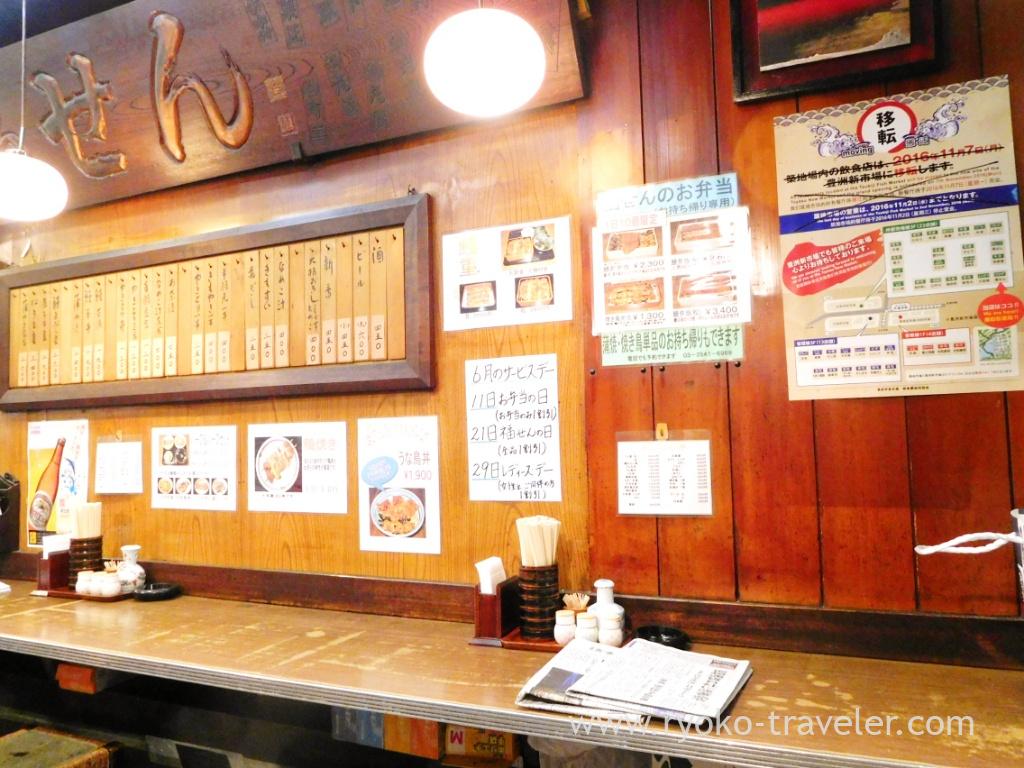 When I visited there for the first time, I ordered Unatoridon. Unatoridon have yakitori and eel on the rice. It have miso soup and pickled vegetables, too.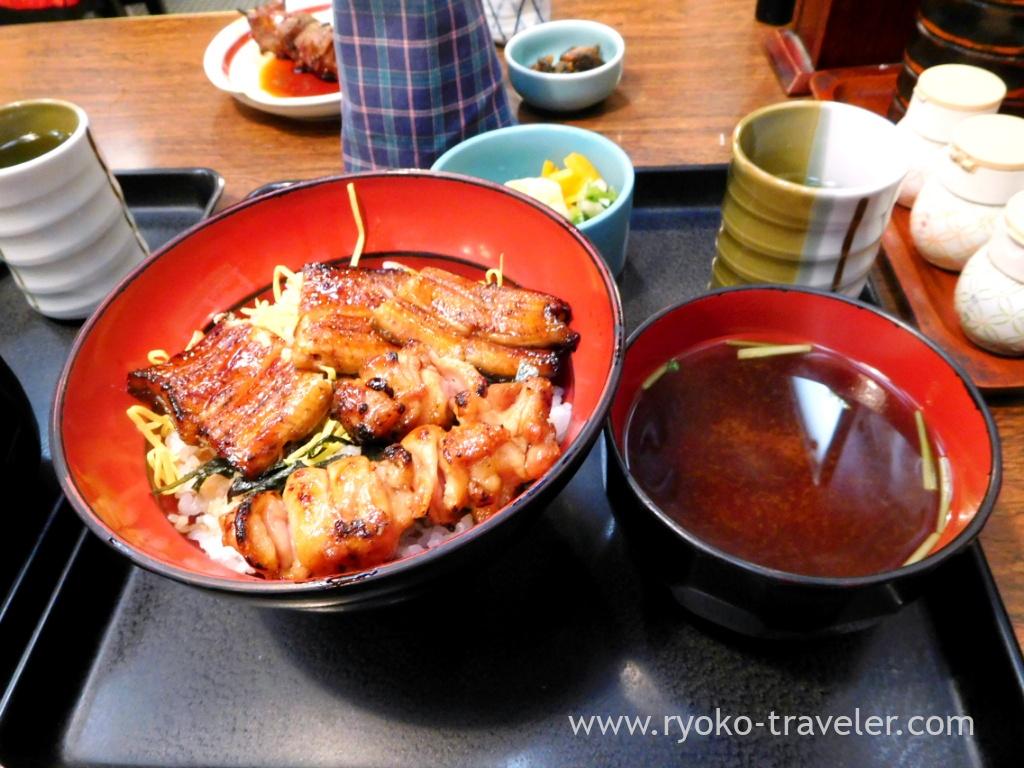 The amount of eel was larger than expected 😉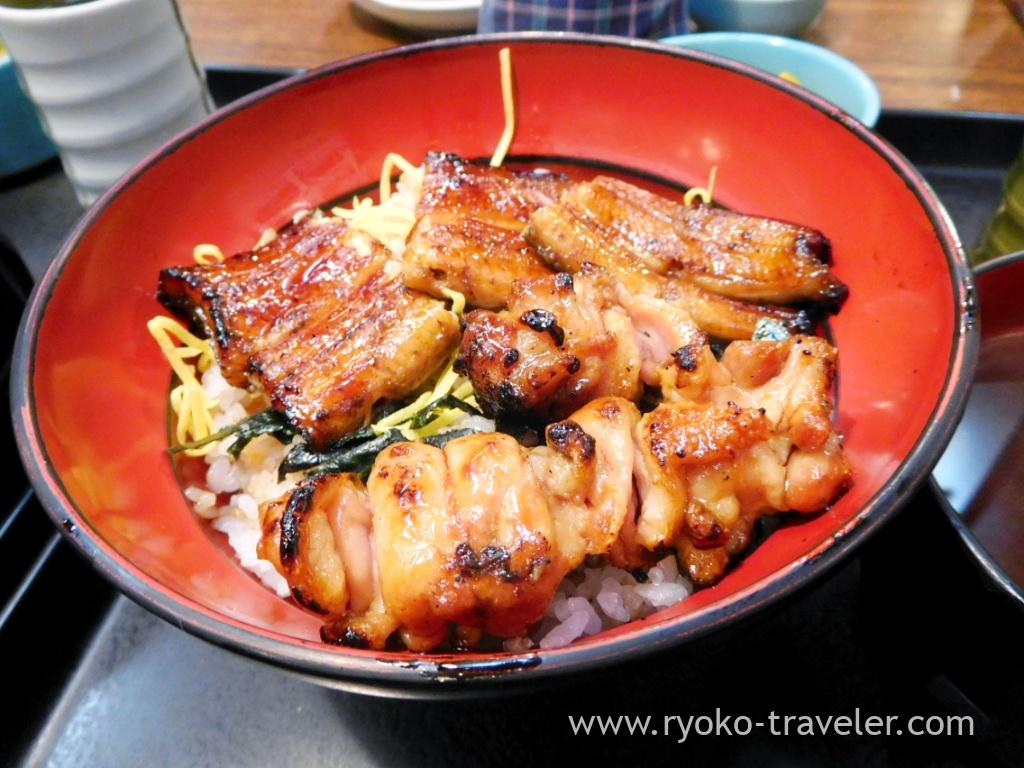 The eel is not thick, but it was fatty and delicious.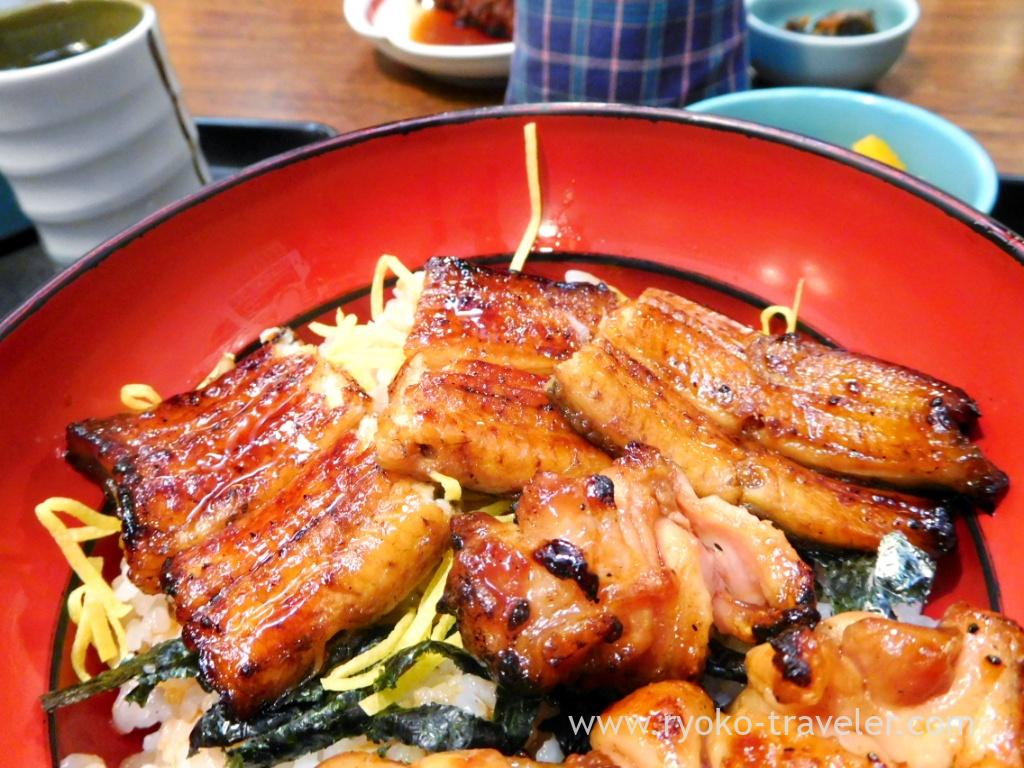 Because I heard Fukusen's sauce is sweeter, I haven't tried until that time. But it wasn't too sweet, and the burnt smell of the sauce was good. The rice with the sauce was good, too. I should have been there earlier… I'm appreciate for him !
By the way, when I visited there with the specialist, he enjoyed Japanese sake and yakitori in front of us. And I really wanted to make impressions of him. So, I visited there again later for that. When we order alcoholic drinks, they serve pickles without free.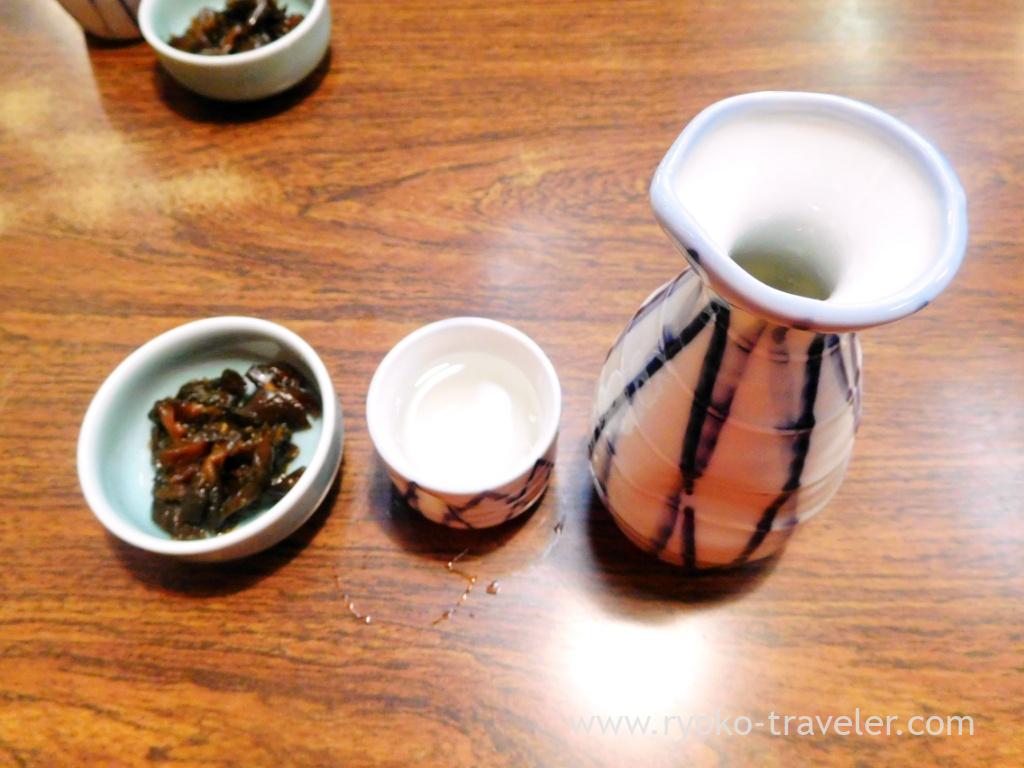 I visited there with friend. So, we ordered two Skewers, but of course, you can order one skewers. This is yakitori. Let meat of chicken. Those meats had springy texture. Fatty.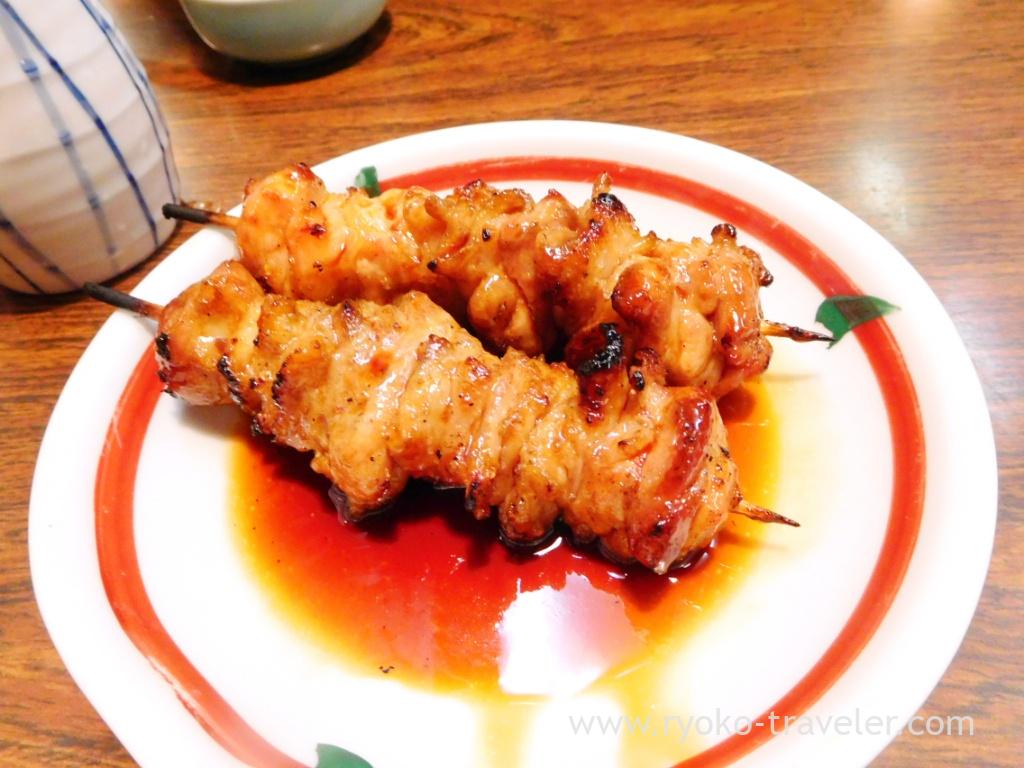 And this is kimoyaki. Kimoyaki is grilled liver of eel. This liver had springy texture, too. It wasn't bitter, so easy to eat. I wanted to eat more, It went with Japanese sake very well.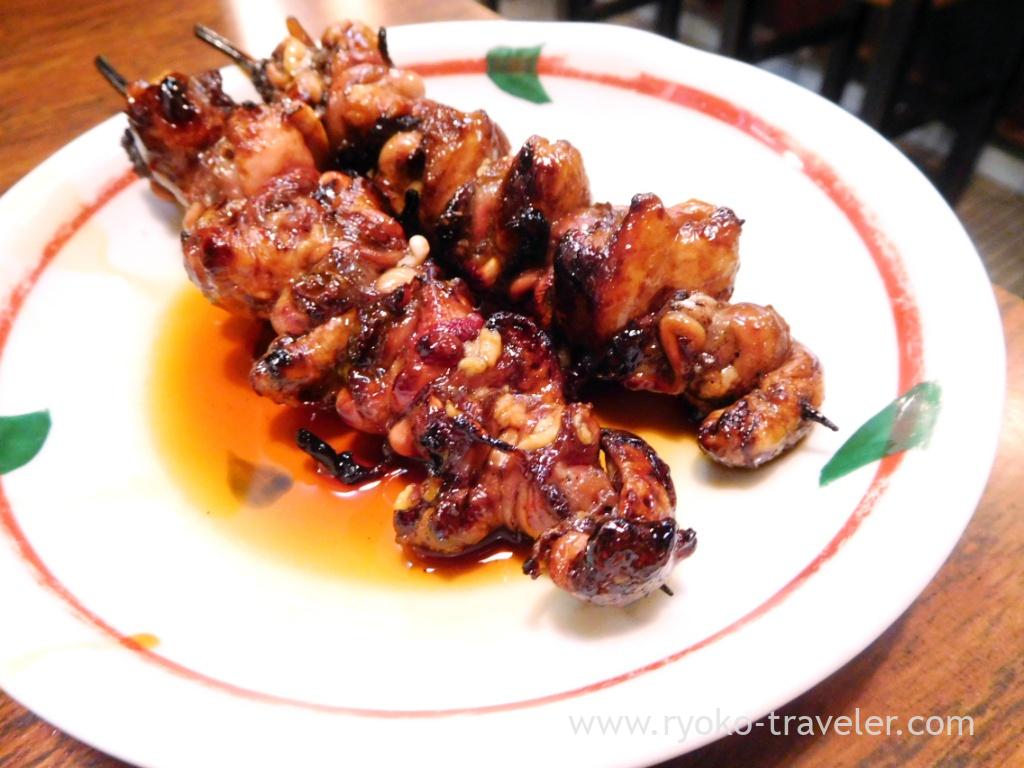 Of course, Unatoridon was delicious. But I want to visit there for alcoholic drinks and skewers when I have no work 🙂
About

Name Fukusen (福せん)
Open Morning through noon
Reservation Unavailable
Credit card Unavailable

Google Map (Current location in Toyosu Market)