Because I wasn't satisfied with shrimp ramen at Ebikin what I ate before, I went to shrimp ramen shop in Funabashi area. The shop's name is Ebisoba Maruha (海老そば まるは). Nevertheless it is far from the station and it was already past 2 p.m., half of the seats were occupied.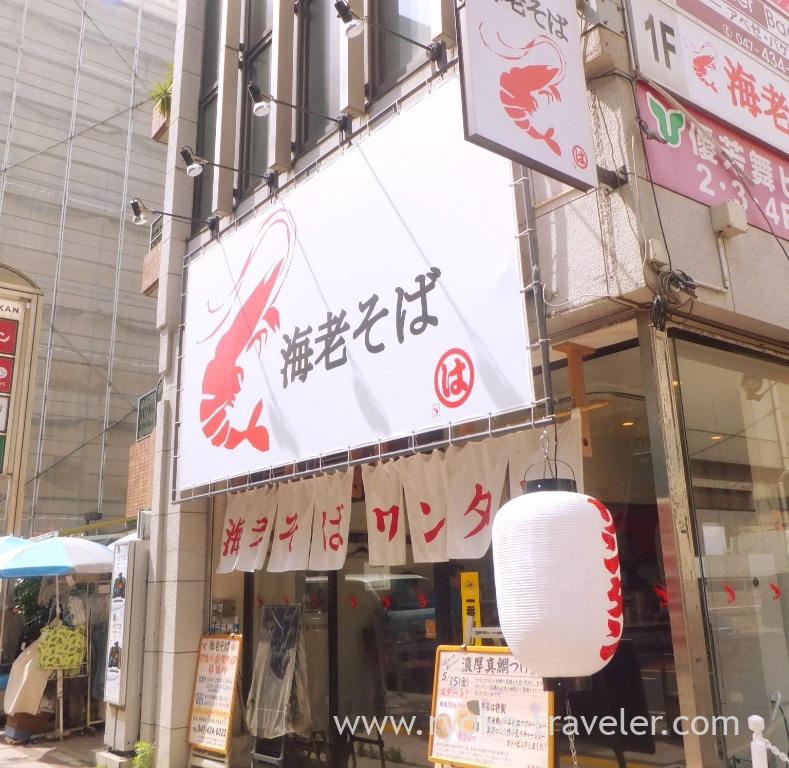 There are two types of ebisoba (shrimp soba), standard ebisoba and thick ebisoba. I chose standard ebisoba.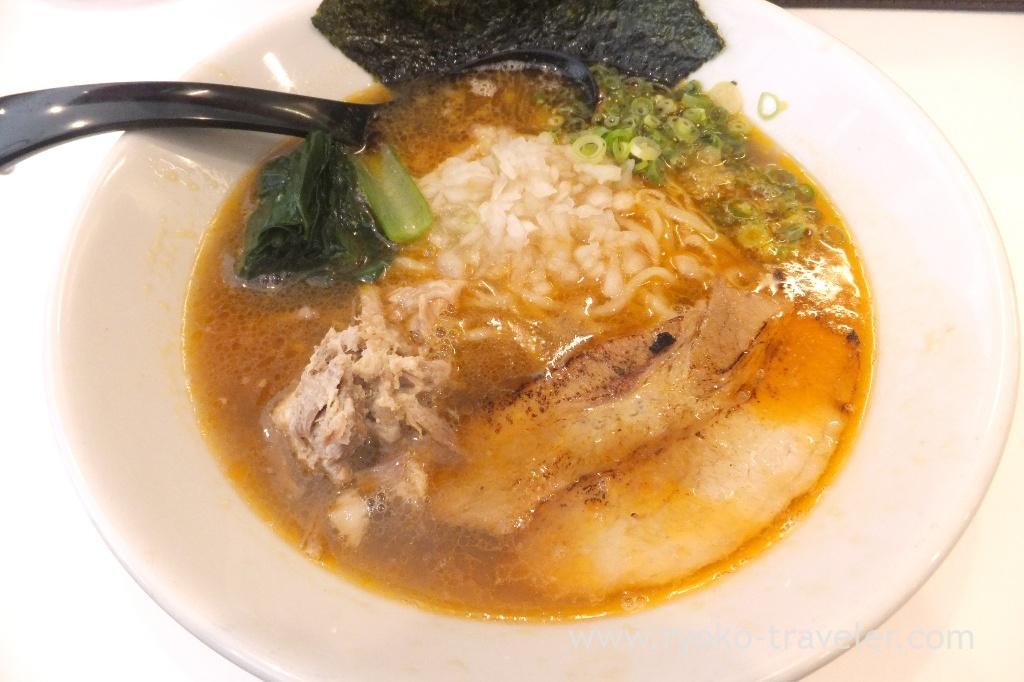 I was surprised at the strong flavor and tastes of shrimp of the soup ! They don't use shrimp extract. They use shrimps itself ! It had much shrimp oil and enough thick for me. The roast pork was lightly grilled and it was good.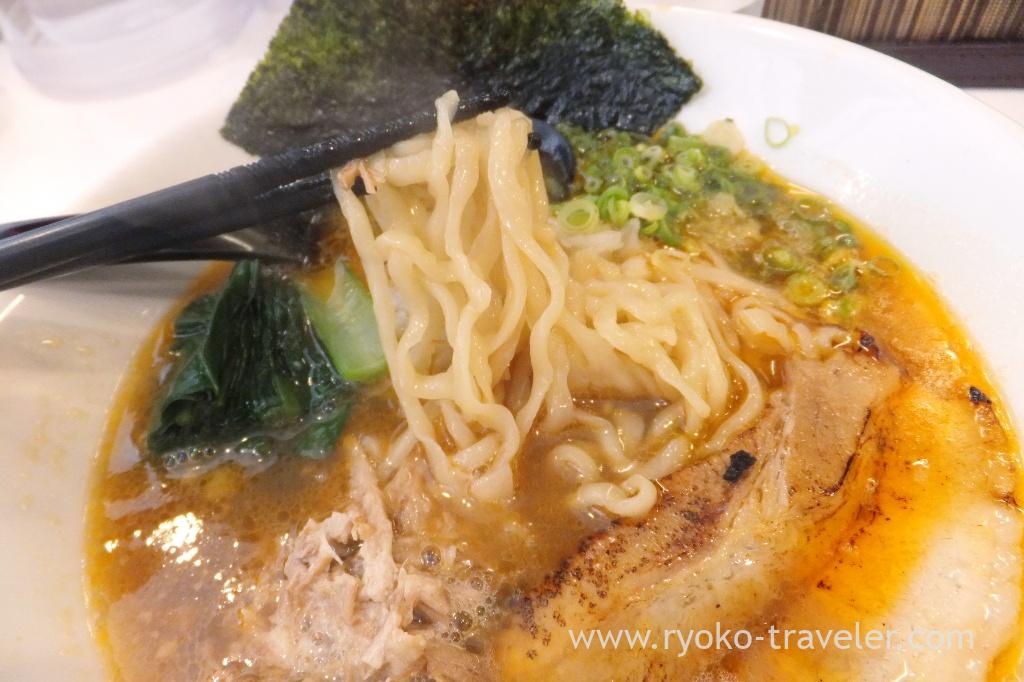 Though my friend ordered thick one, I didn't like it because it was too thick for me. And also he ordered rice. Red sea bream porridge. It had some pieces of dried red sea bream. Soup stock is, of course, the leftover soup of ramen that we eat. I tasted it a bit. It's good. But the amount of rice is so large for me. So, I can't eat it when I go to there by myself :p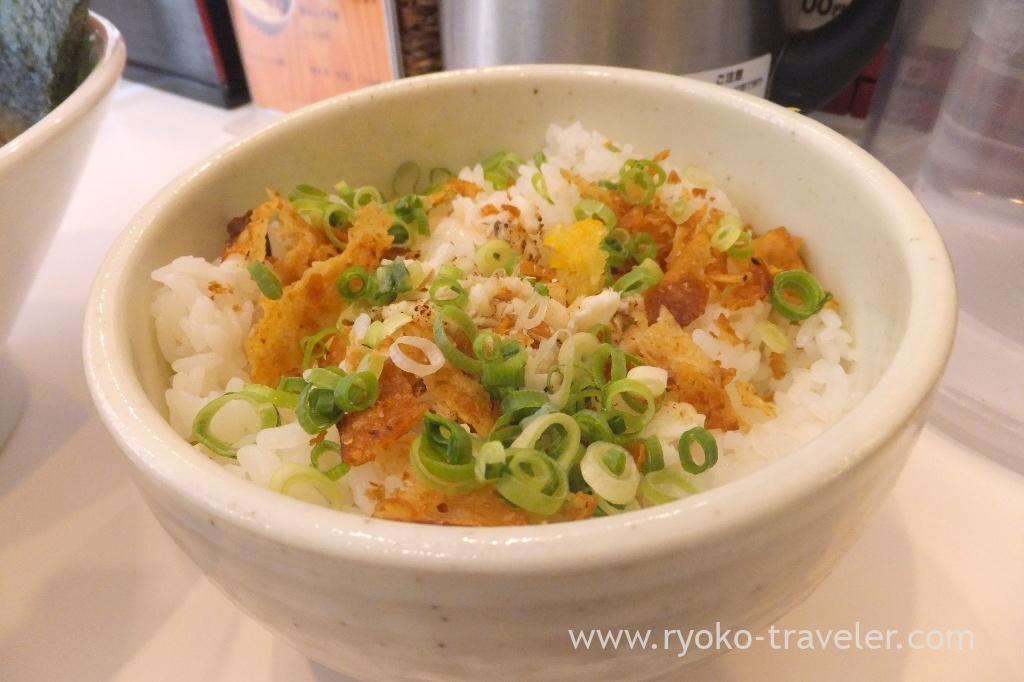 Maruha is popular ramen chain store in Funabashi area. One of the founder of Maruha group is a manager of Mengyo now. So, Ebisoba Maruha use red sea bream and something is similar to Mengyo.
About

Name Ebisoba Maruha (海老そば まるは)
Open Lunch, Dinner
Reservation Unavailable
Credit card Unavailable
URL Instagram

Google Map