Because I wasn't satisfied with shrimp ramen at Ebikin before (Of course, it was good as shoyu ramen), I went to shrimp ramen shop in Funabashi area.
http://www.ryoko-traveler.com/ebikin1/
The shop's name is Ebi-soba Maruha.
Nevertheless it is far from the station and it was already past 2 p.m., half of the seats were occupied.
There are two types of ebi-soba (shrimp soba), ordinary ebi-soba and thick ebi-soba.
I chose ordinary ebi-soba (海老そば, 750 yen).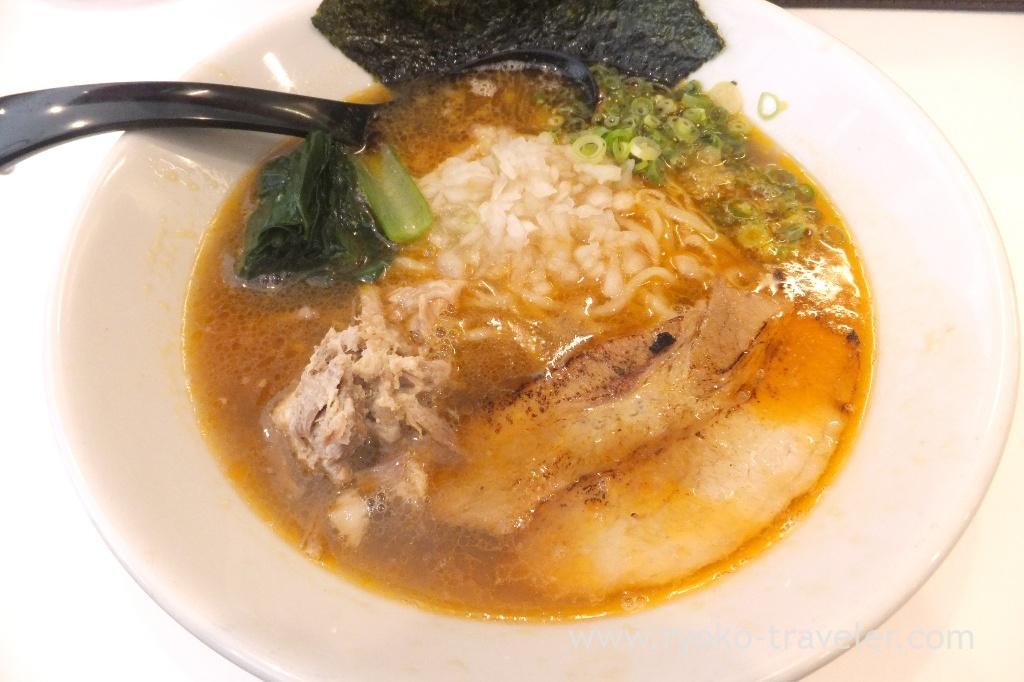 I was amazing the soup had abundant smell and taste of shrimp !
They don't use shrimp extract. They use shrimps itself ! It had much shrimp oil and enough thick for me.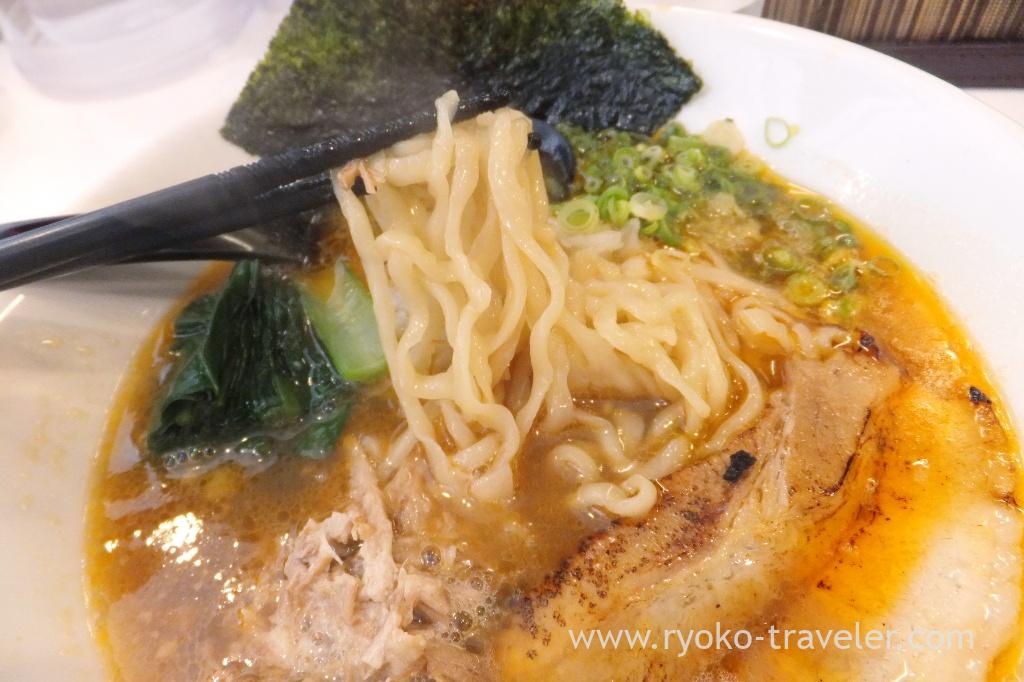 Though my friend ordered thick one, I didn't like it because it was too thick for me.
It is Sea bream zosui bowl (真鯛雑炊丼, 200 yen) that my friend ate.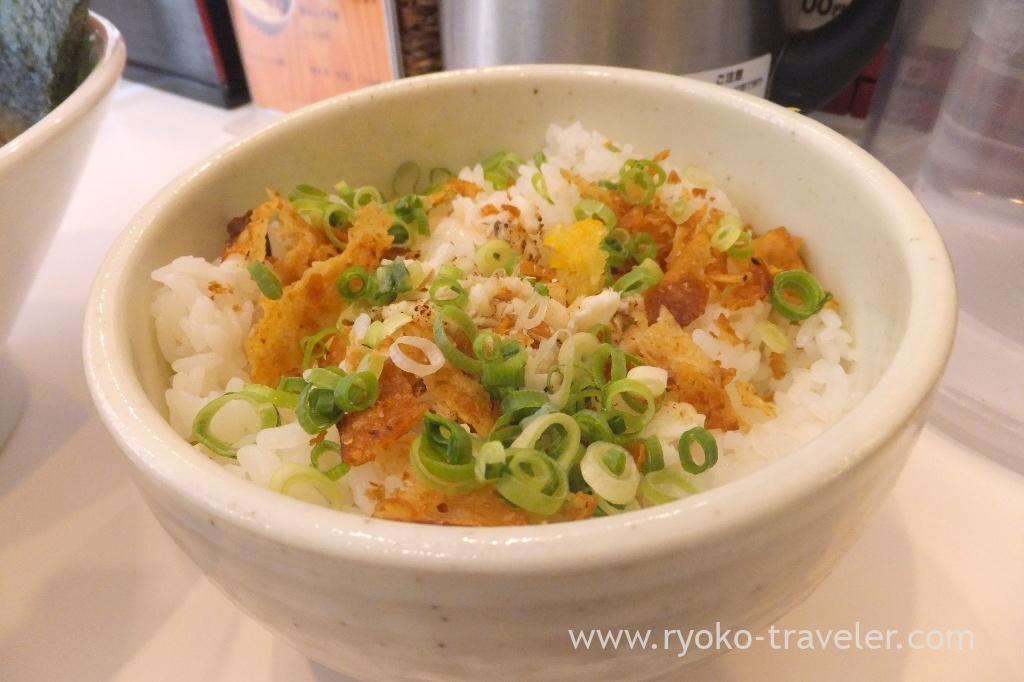 As its name have "zosui", he pour soup into this bowl. Well, putting the rice into the ramen bowl is good, too.
"Maruha" is popular ramen chain store in Funabashi area. I visited Sandaime maruha Kiwami before.
http://www.ryoko-traveler.com/sandaime-maruha-kiwami1/
Both shop serves special ramen featuring seafood caught in Chiba because Funabashi is port town.
About Ebi-Soba Maruha (海老そば まるは)
Address / 1-10-7 Honcho, Funabashi-shi, Chiba
Station / Funabashi station (JR), Keisei Funabashi station (Keisei main line)
Open / 11:00 – 24:00
Closed / No cheduled