I hadn't eaten Dāoxiāomiàn (Knife cut noodles) and had wanted to try it for a long time. But there are few shops around here. So, I was glad when I heard new Chinese foods restaurant named Daimanpuku (大萬福) in Funabashi serve it at lunchtime.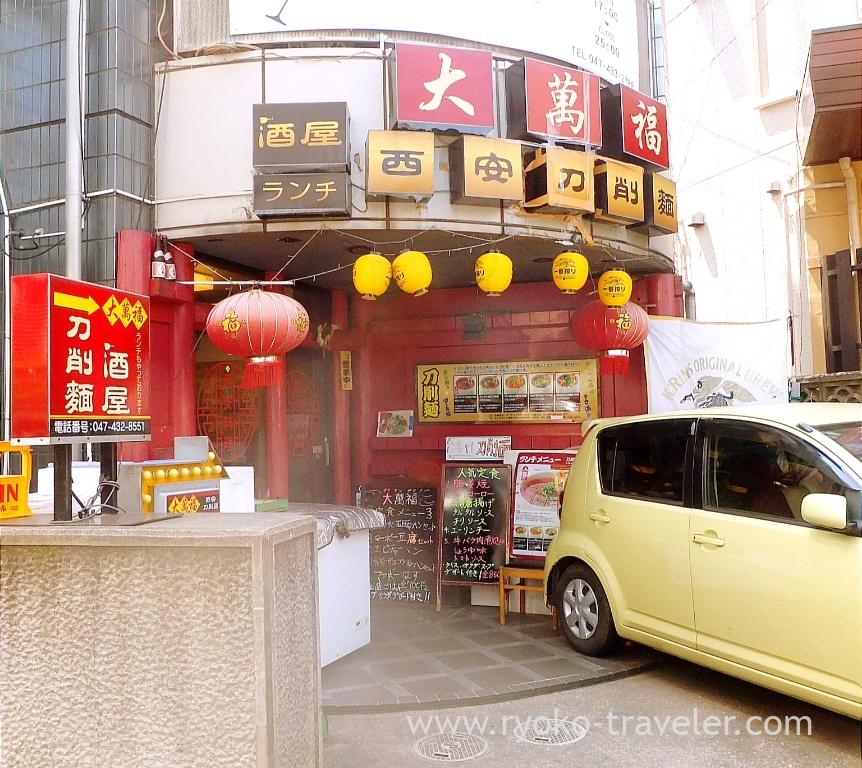 Its appearance and interior seems to be an ordinary inexpensive Chinese restaurant. Because they are far from the station, there were few people in the restaurant. There are many foods that have "Dāoxiāomiàn" in those names on the menus. They prepare some flavors soups for Dāoxiāomiàn. We can see the cut noodles in the kitchen.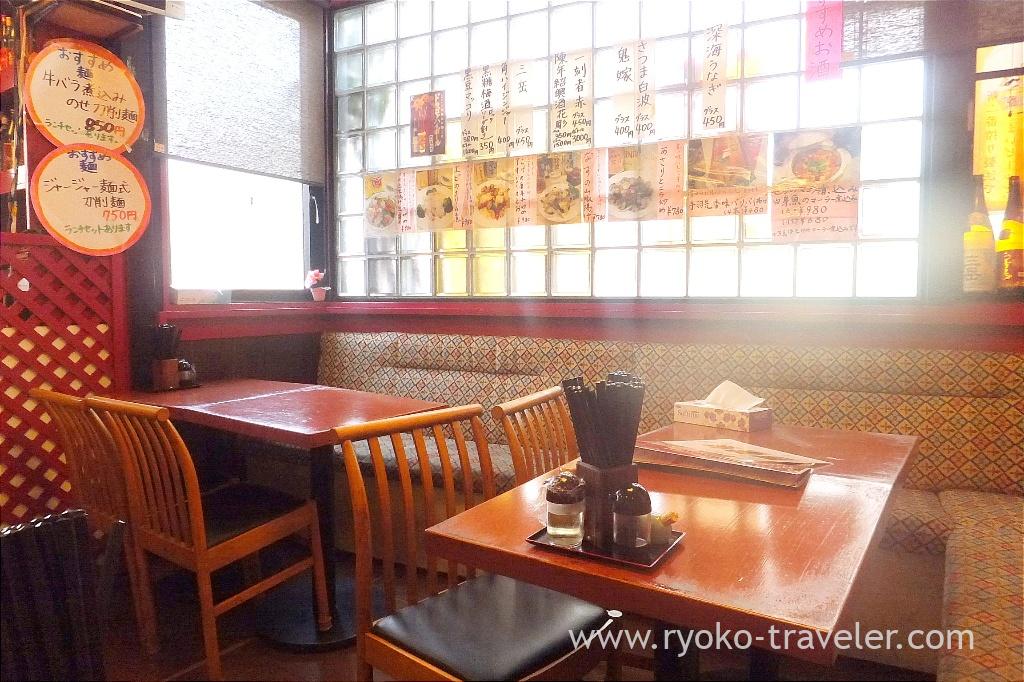 I examined in advance and I knew the most popular Dāoxiāomiàn in this shop is Mala Dāoxiāomiàn. So, I ordered it. At lunch time, all lunch set have small fried rice, salad and almond jelly. Because it was lunchtime, the fried rice seemed to be in the rice cooker for a long time. Its taste was no problem, but the texture was not good. It was past 1 p.m. So, it's better go there just after the opening time.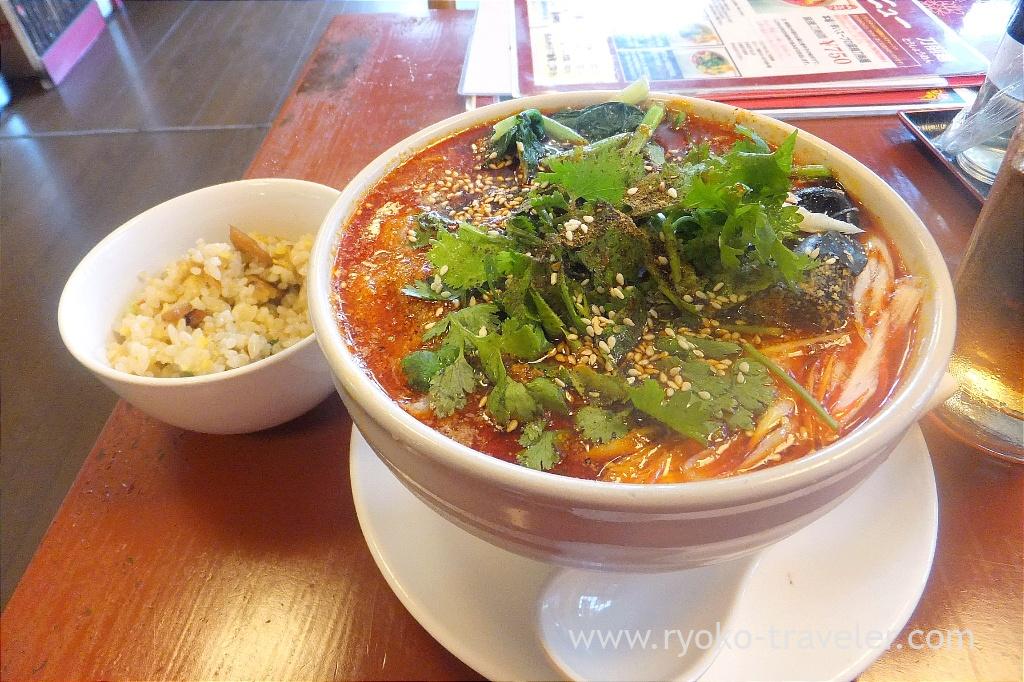 It looks very spicy. Lots of coriander and Sichuan pepper on it. Another Jew's-ear, green onions, Chinese lettuce, sesame and so on. Because it had much oil, it was hard to get cooler. It was hard for me to eat because my tongue is weak for heat. Actually it wasn't so spicy as its looking. I said to the chef that I wasn't satisfied with the spiciness, he said he can adjust the spiciness. This bowl isn't large, but so much noodles were hidden. Hearty meals.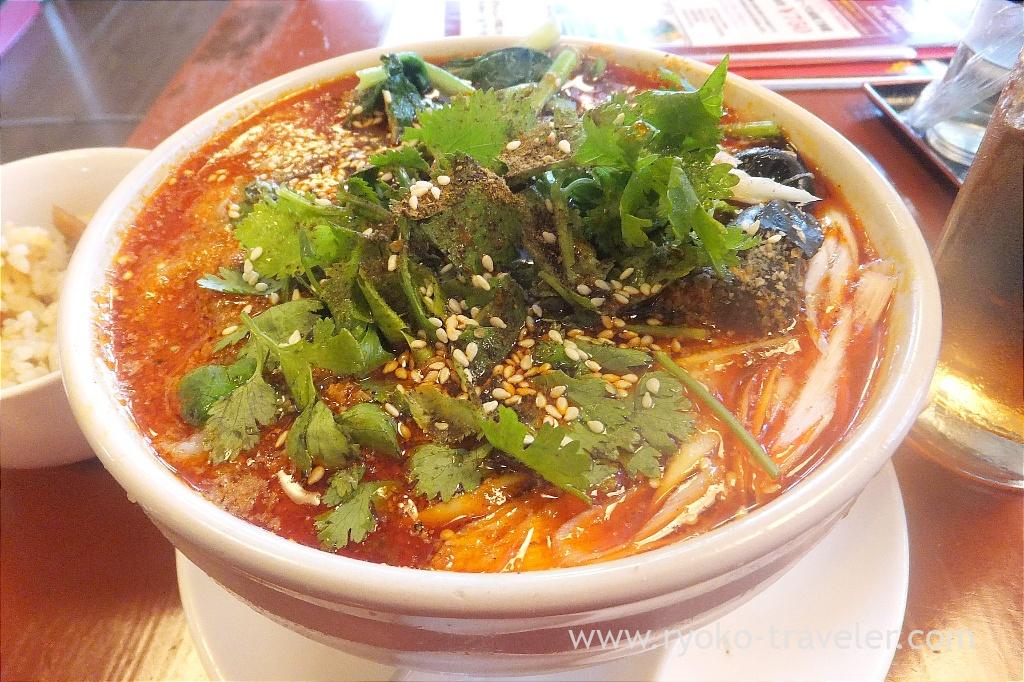 The noodle is funny. It looks like Houtou and Okkirikomi that is local foods in Yamanashi and Gunma prefecture.
Salad…? It seemed another noodles. Jew's-ear and noodles dressed with sauce.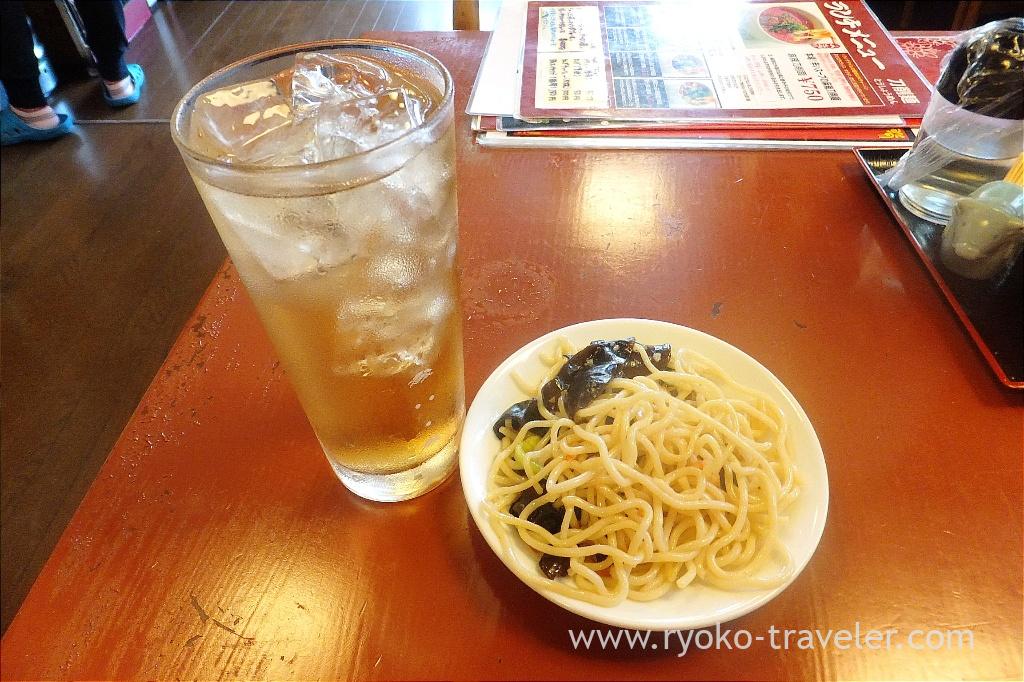 And almond jelly.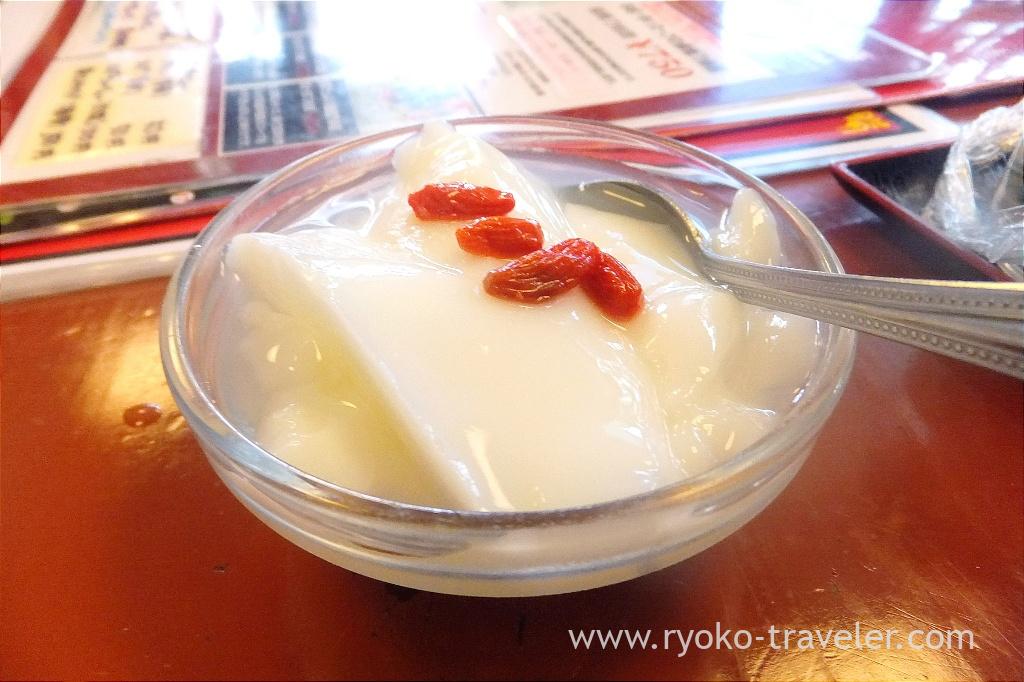 I want to try another Dāoxiāomiàn dishes 🙂
About

Name Daimanpuku (大萬福)
Open Lunch, Dinner
Reservation Available for dinner time only
Credit card Unavailable
Google Map