I found the one-night and breakfast included plan of the Dai-Ichi Hotel Tokyo Seafort (第一ホテル東京シーフォート) was 10000 yen on yoyaq.com. Tennozu is one of my longing area that I had wanted to visit for a long time. So, I took a reservation and went to there in June.
I went straight to Tennozu after work on Friday. It was a little hard for me to find the hotel easily because some buildings included the hotel is connected together. And every buildings seemed to be empty.
I managed to find the entrance of the hotel and had check-in. Check-in procedure was done so smoothly and entered my room.
My room was enough larg for me only. But it is double room. I think it's small for two people. The bed was soft. It was comfortable.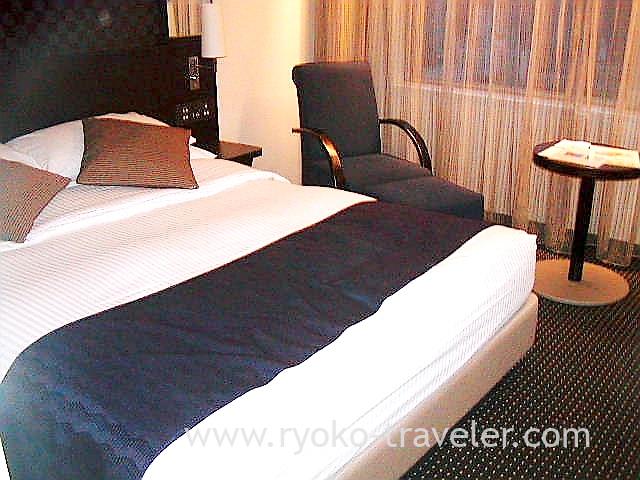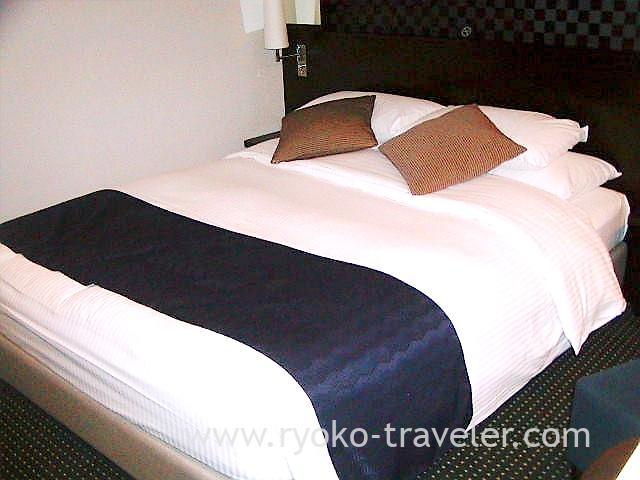 The red chair is cool.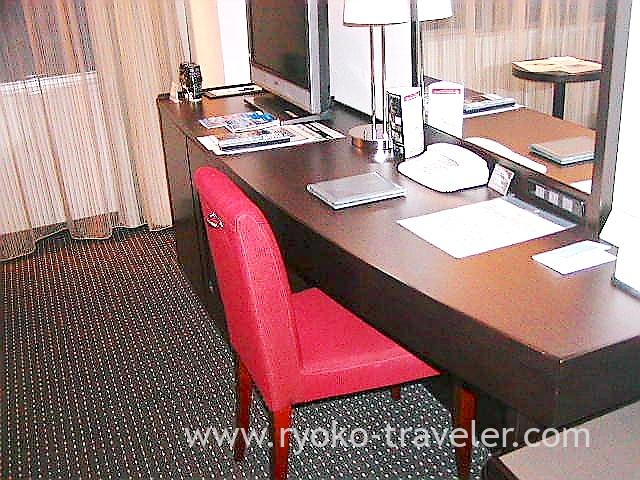 Bathroom. The mirror was wide and easy to use.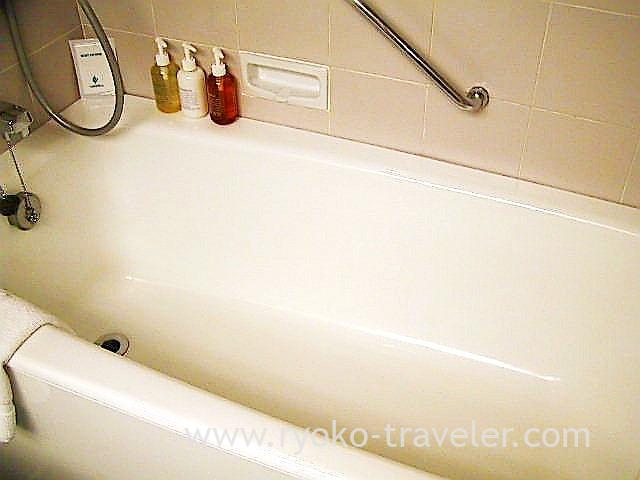 The showe jel named "Provinscia" put in the bathroom had nice smell.
I used it as bubble bath soak. But it didn't bubbled well. Though I put much of it into the bathtub. And the few bubble diminished soon.
I think it isn't good for bubble bath though the notice says we can enjoy bubble
bath with it. It smelled almond softly.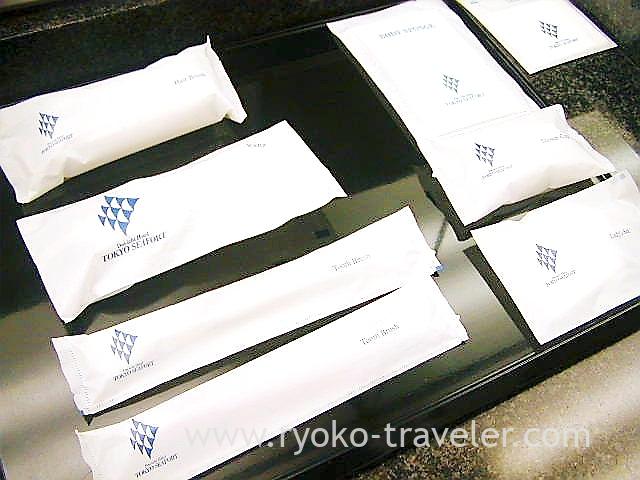 The night view out of the window was great.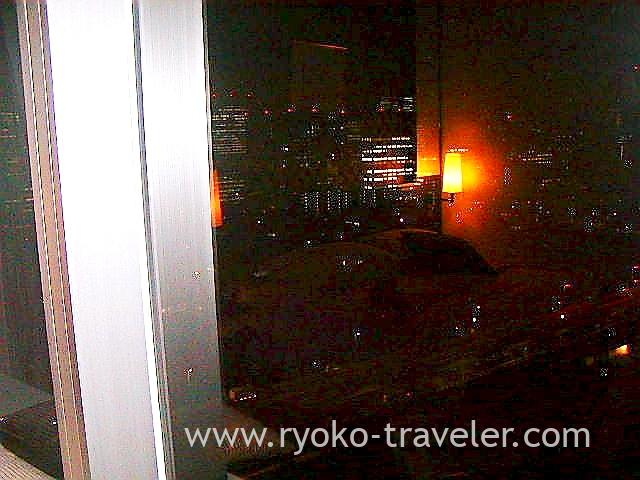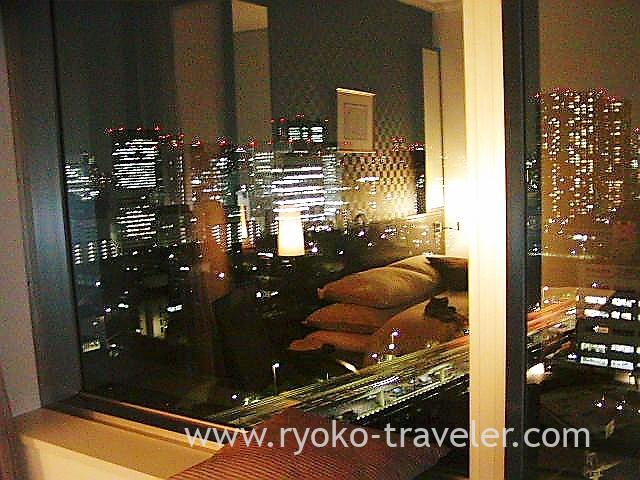 The next day morning, I went to the restaurant in the hotel. Of course, for having breakfast ! What makes me exciting the most is breakfat buffet when I stay hotels. Of course, even if though I don't stay at , I can eat breakfast at the hotel, but it is very hard because I have to wake up so early for eating breakfast at Tokyo from Chiba.
I'll get tired. I can't enjoy to the full.
So I stay there.
So expensive breakfast 😛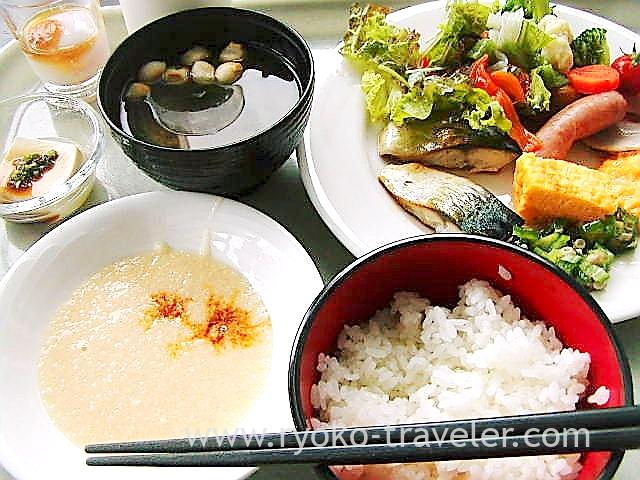 Standard Japanese breakfast.
(Lots of nameko mushrooms were sank into the miso soup.
Of course, they serve much Western foods, too !
Also they serve waffle, and it looked yummy. So I had second helping. Waffle, fruits and yogurt. And last I had coffee, too.
There were not many people like Akasaka Prince Hotel, so I enjoyed comfortable breakfast.
The rain got harder and harder, so I didn't feel like going to Tennozu Shopping Center and went back to home directly after check-out.
About

Name Dai-ichi Hotel Tokyo Seafort (第一ホテル東京シーフォート)
Booking agoda.com

Google Map