I stayed for two nights on this trip in Hakodate and I stayed in Comfort Hotel Hakodate.
It takes only 3 minutes walk from JR Hakodate station. And Hakodate ekimae station of Hakodate city car is in front of the entrance of the hotel. Look at this picture 🙂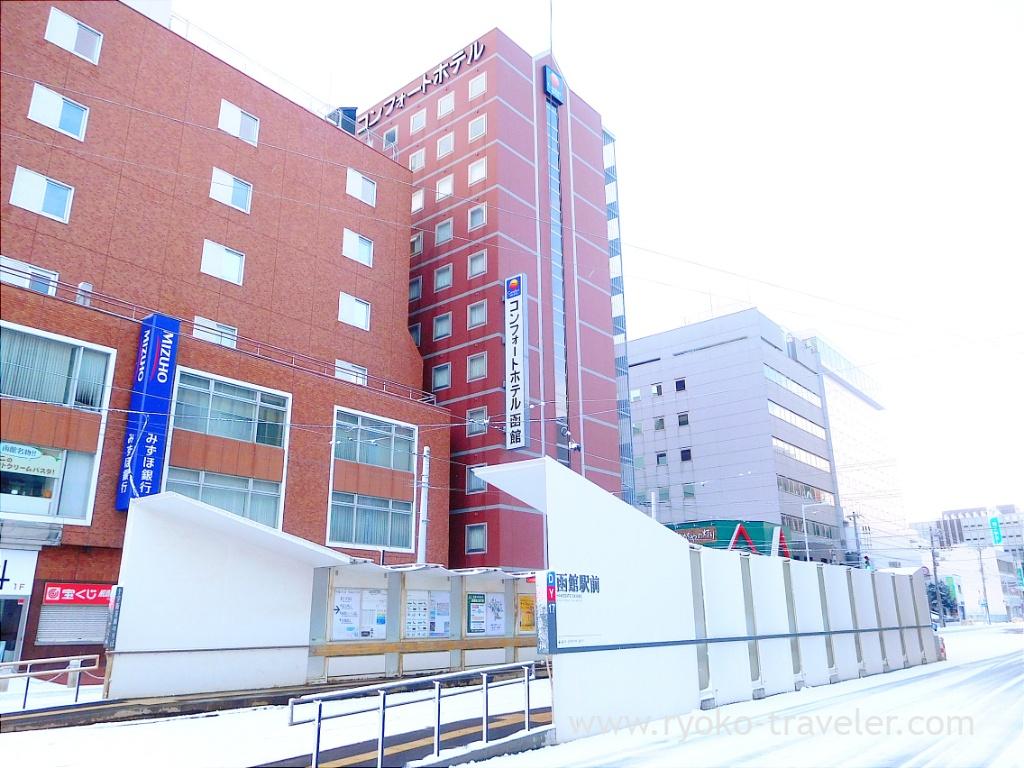 Bus stop of airport bus is in front of JR Hakodate station, so it's convenient for people who use Hakodate airport ! This hotel can be seen from the gate of the JR station (Right side). You don't need map. And more, it only 5 minutes walk from Hakodate Morning Market close to JR Hakodate station !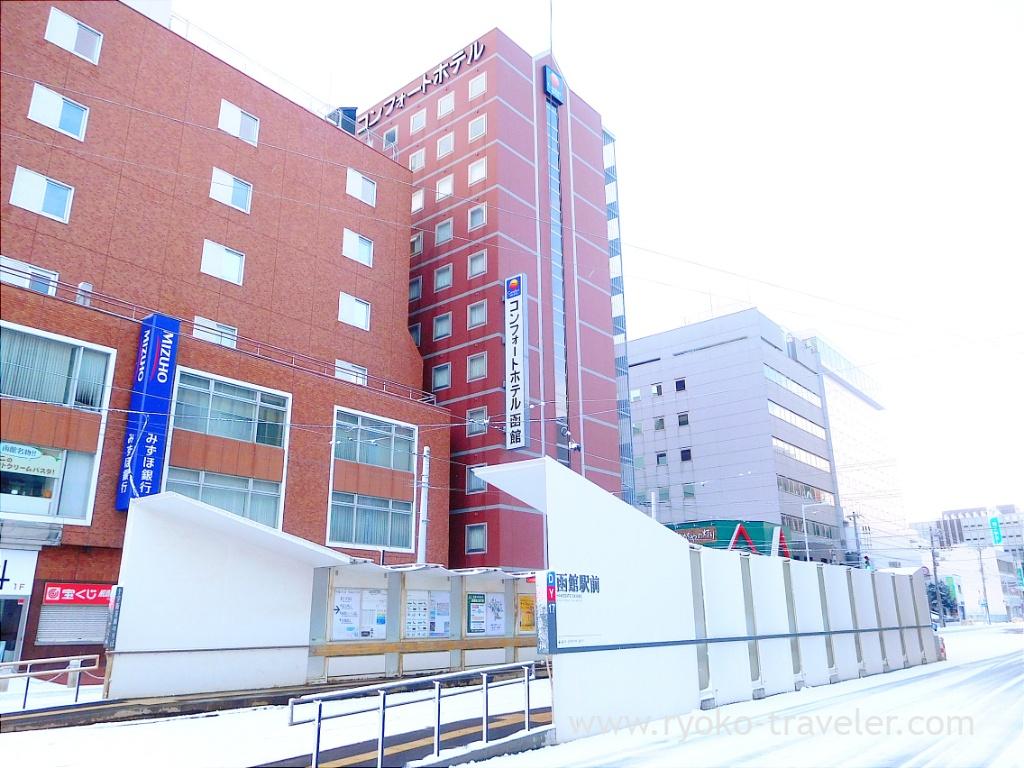 So, if you visit Hakodate for the first time and want to eat breakfast at Morning Market, it's the best choice ! It was really convenient and comfort. Yes ! It's the comfort hotel ! And it cost only 3600 yen. Basically check-in time is 3 p.m., check-out time is 10 a.m. They hold your baggage before check-in time and after check-out time.
As soon as I entered the hotel, front desk is on the left hand. And there's a restaurant at the back of the floor (it was under-repaired that time) and there's coffee machine, hot water, tea, water and microwave.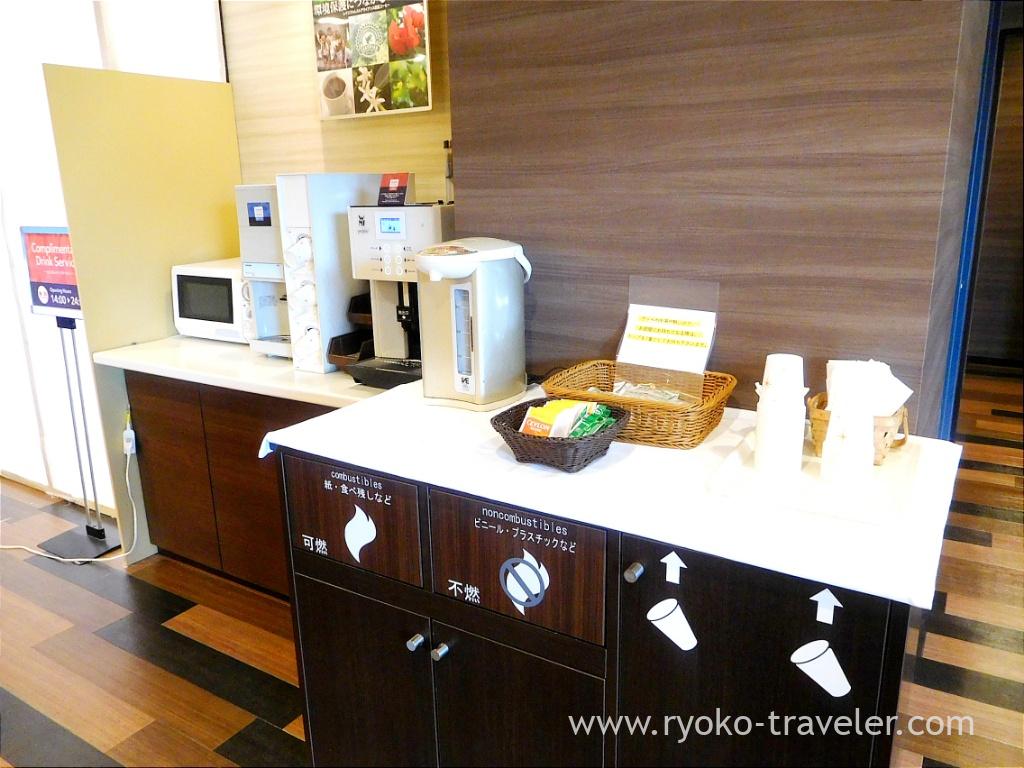 We can drink it as you want at any time from 2 p.m. to 0 a.m. freely. (Of course, it's ok to go your room)
I reserved single room. The bed isn't tidy in this photo because I put my baggage before taking the photo. It was tidy when I got into the room :p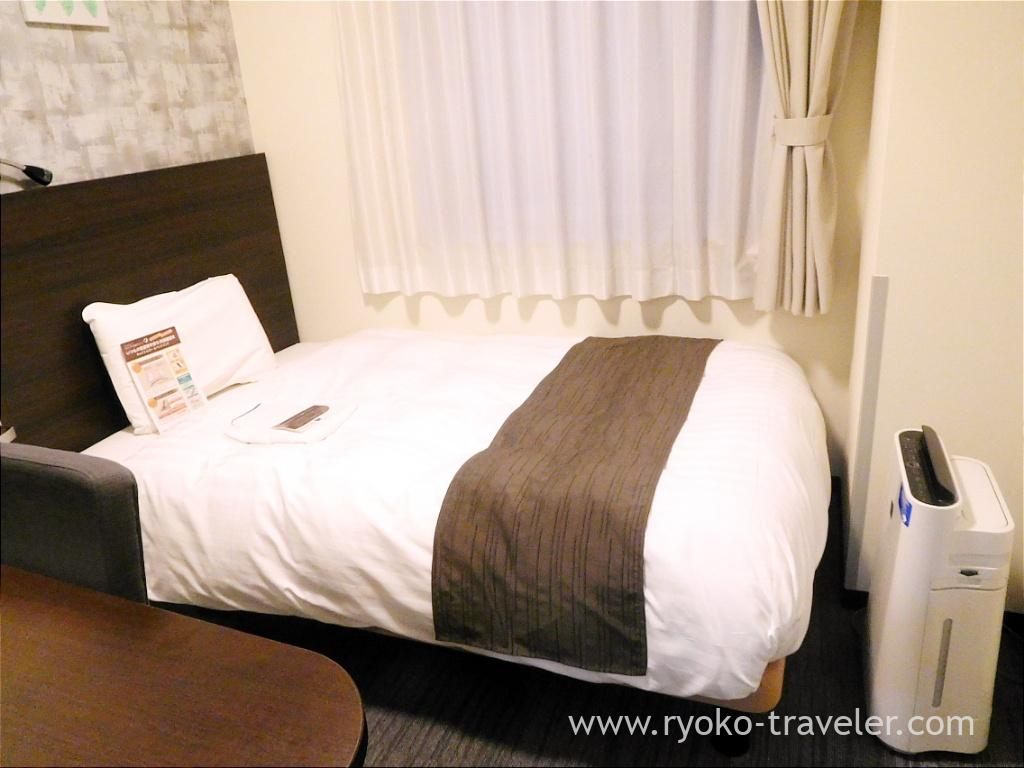 Comfort hotel group pay a lot of attention to bedding. Their own pillow and mattress. So I could sleep comfortably. By the way, they sell this pillow at front desk.
There's an outlet at the bed, and there's a tray for smartphone. It's convenient.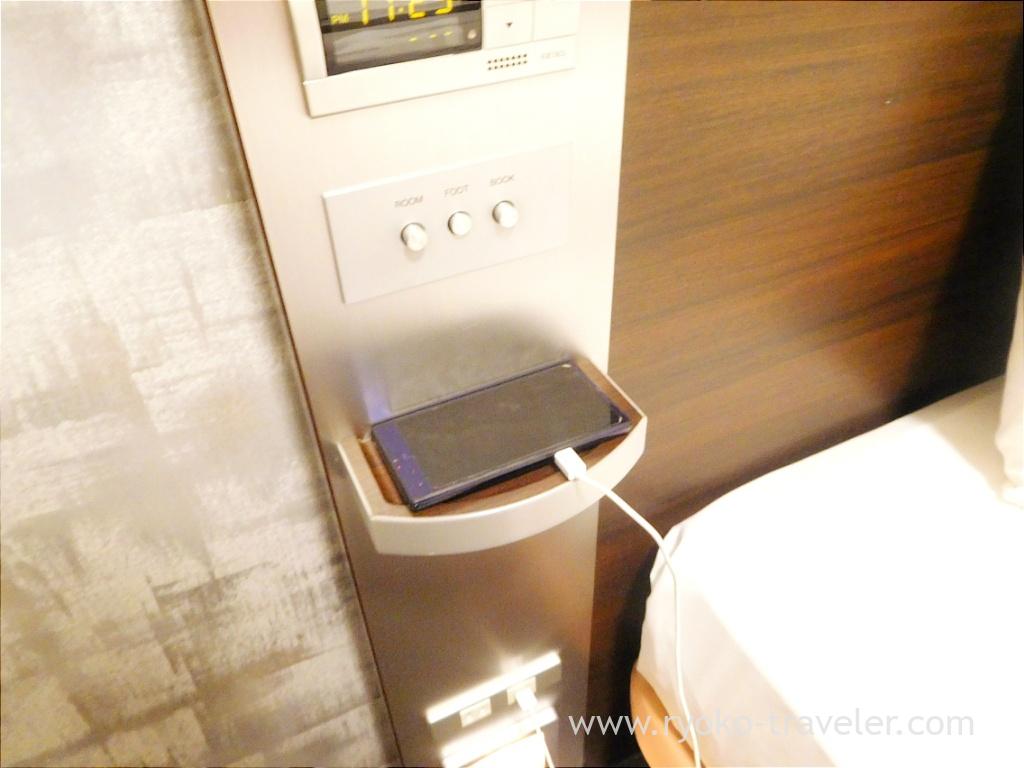 Air in hotel's room is dry, so I was glad that they prepare humidified air purifier in my room. And this hotel don't allow people smoking. So, air in the hotel is clean. Another, TV, refrigerator, kettle pot, tea, wifi, desk and so on. Though it's not wide room, there was everything that I needed. And I never felt it's narrow.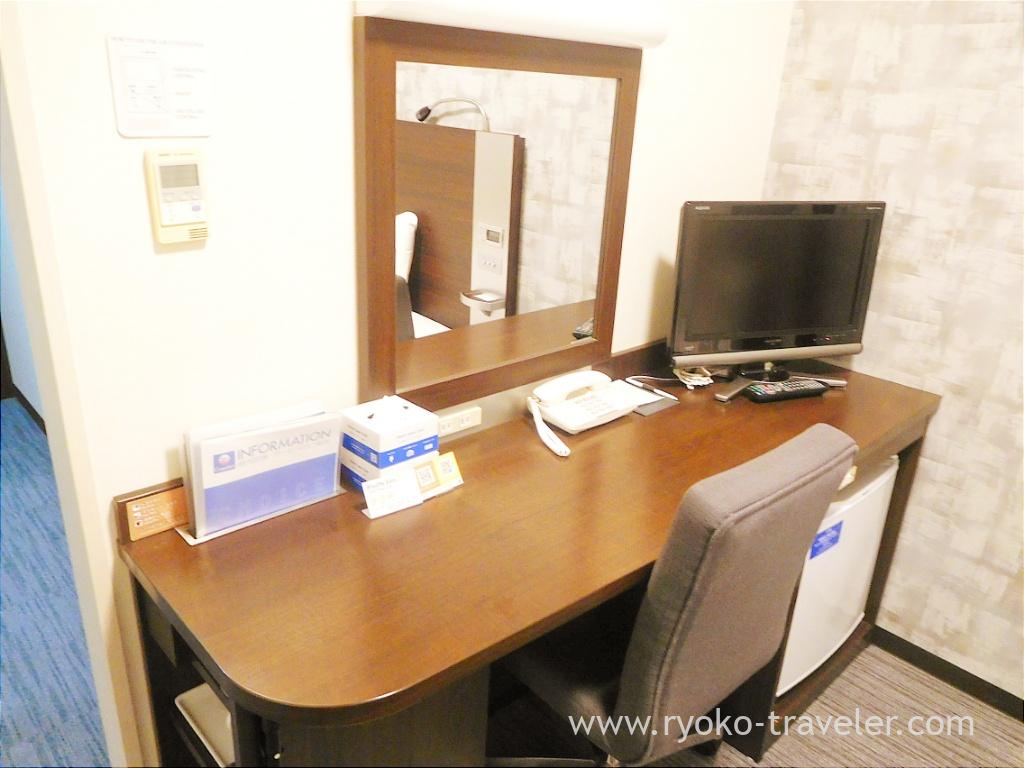 hangers and mirror is close to the door. Also slippers, too.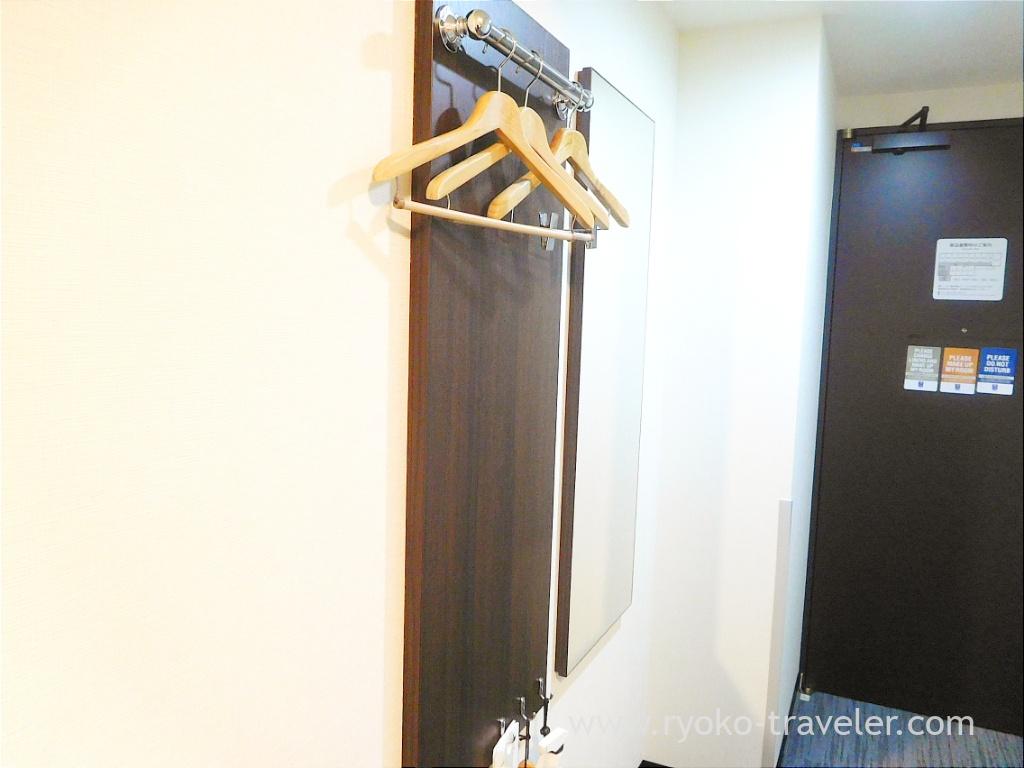 Somehow I forgot to take the photo of bathroom. Though I should have taken it, but maybe I deleted by mistake. There was bathtub in the bathroom. Shampoo and hair conditioner is equipped. Tooth blush was prepared, too.
View from my room.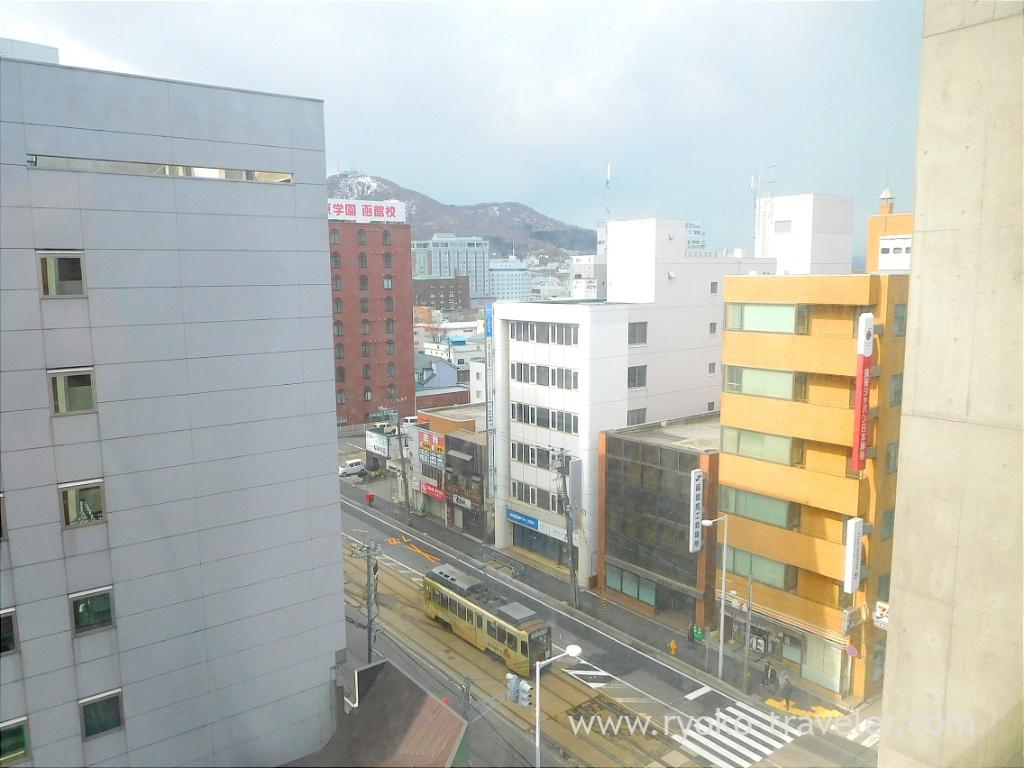 Breakfast buffet is included in all reservation. But unfortunately the restaurant was under repair when I visited there, so I couldn't have the breakfast buffet. They gave us bento at the front desk in the morning instead. But it wasn't delicious at all. So, I ate it at only one times.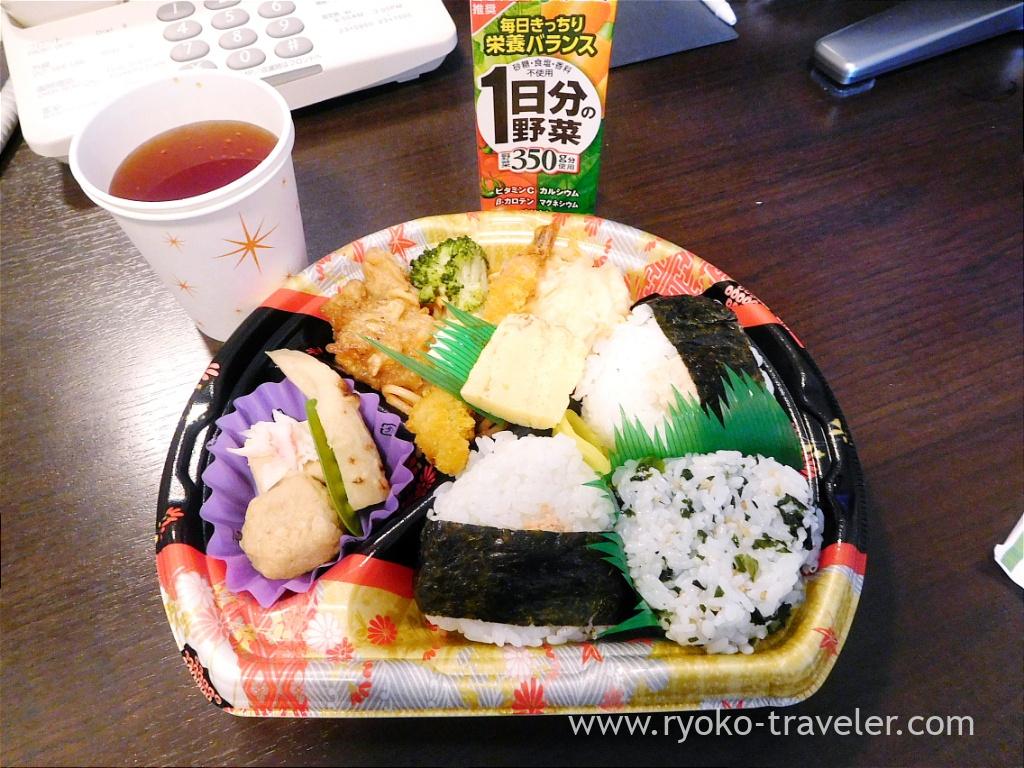 So, check about normal breakfast buffet at official website. (it looks yummy….) By the way, under repair was already finished. They were reopen on March 29th. So you can have breakfast buffet.
About

Name Comfort Hotel Hakodate (コンフォートホテル函館)
Reservation agoda.com,
Hotels.com,
expedia
URL Website, Twitter, Instagram

Google Map