I had breakfast at CHELSEA close to Daikokucho station during my staying in Osaka. CHELSEA is a tearoom. They have such a cute appearance.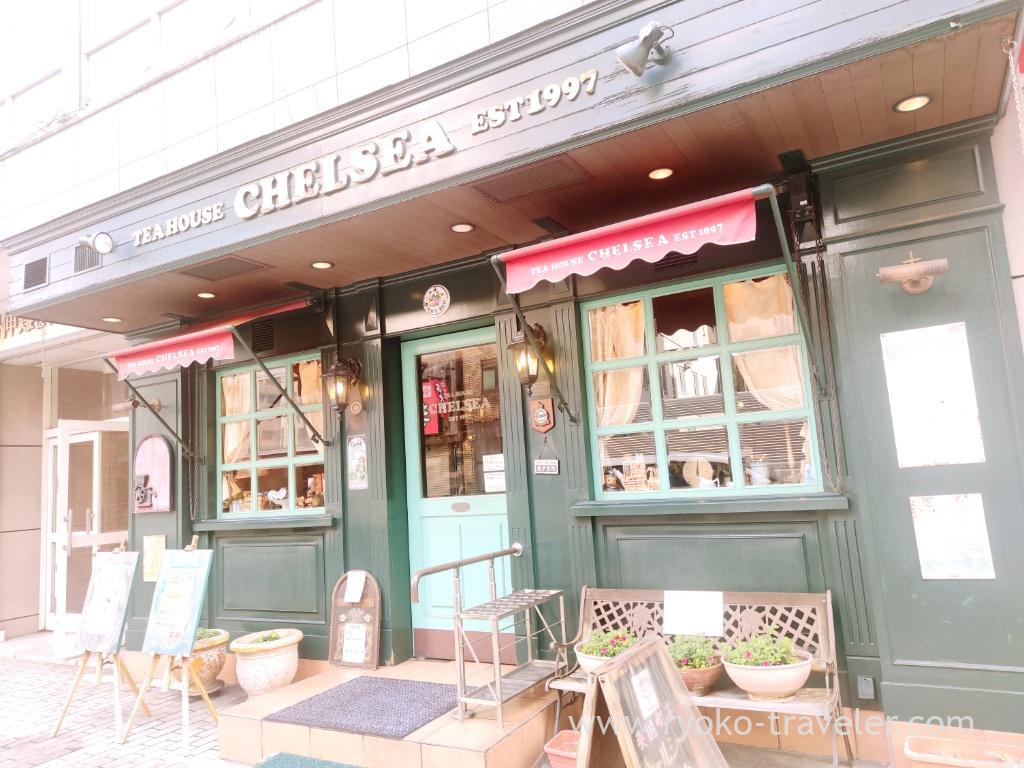 They have counter seats and many tables. Cozy and cute. I imagine tearooms in Great Britain have such atmosphere.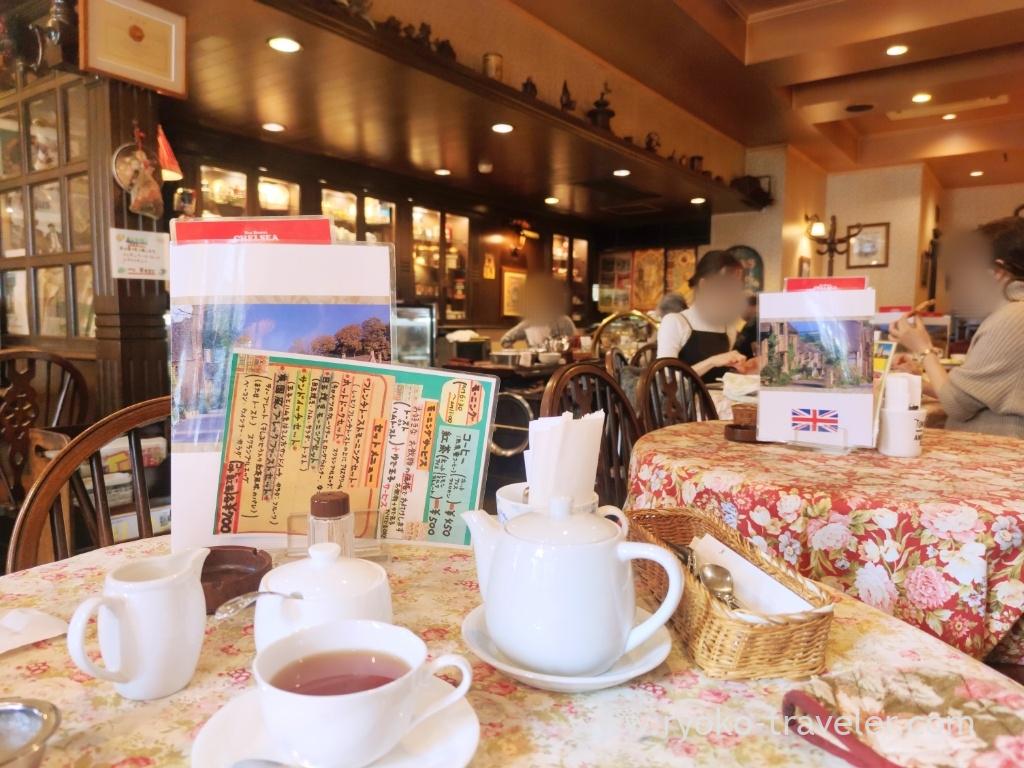 Ornaments by the window is cute, too. The view out of the window is….normal Daikokucho.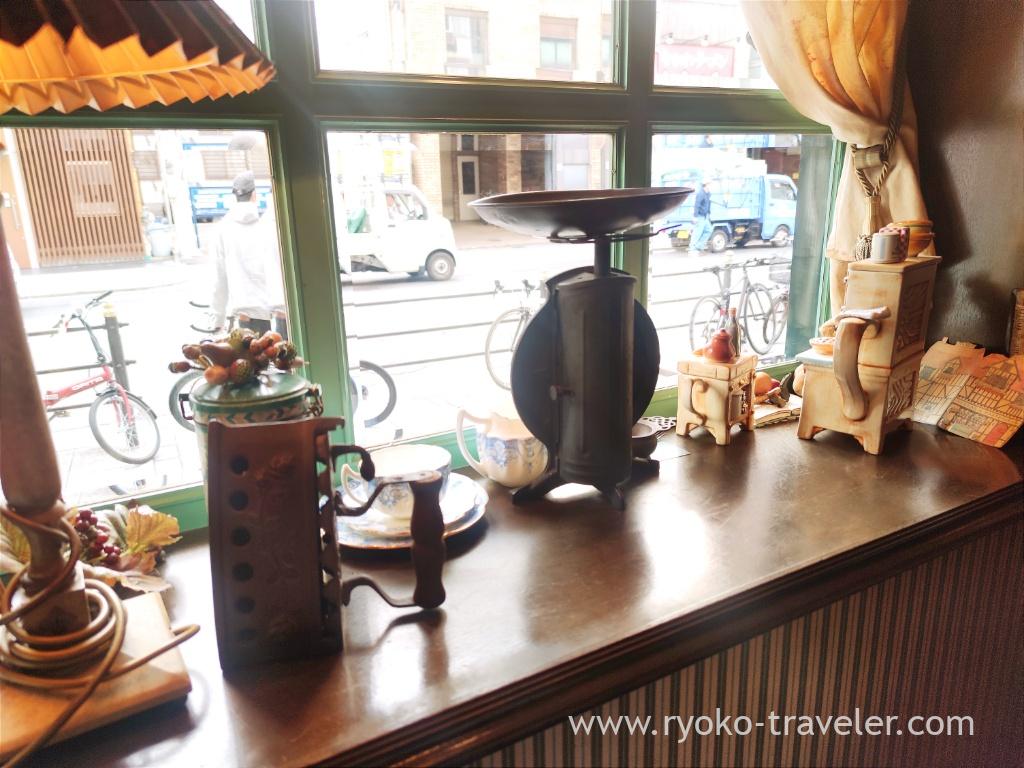 Breakfast menu is available from 6:30 – 11:00 a.m. Toast, French toast, hot dogs, fried egg, sandwich…everything is KONAMON. Konamon is foods made of flour and it's called for Osaka's specialty, for example, okonomiyaki, takoyaki and so on. Yes. Those foods are familiar with Osaka 🙂 And wallet-friendly price is good.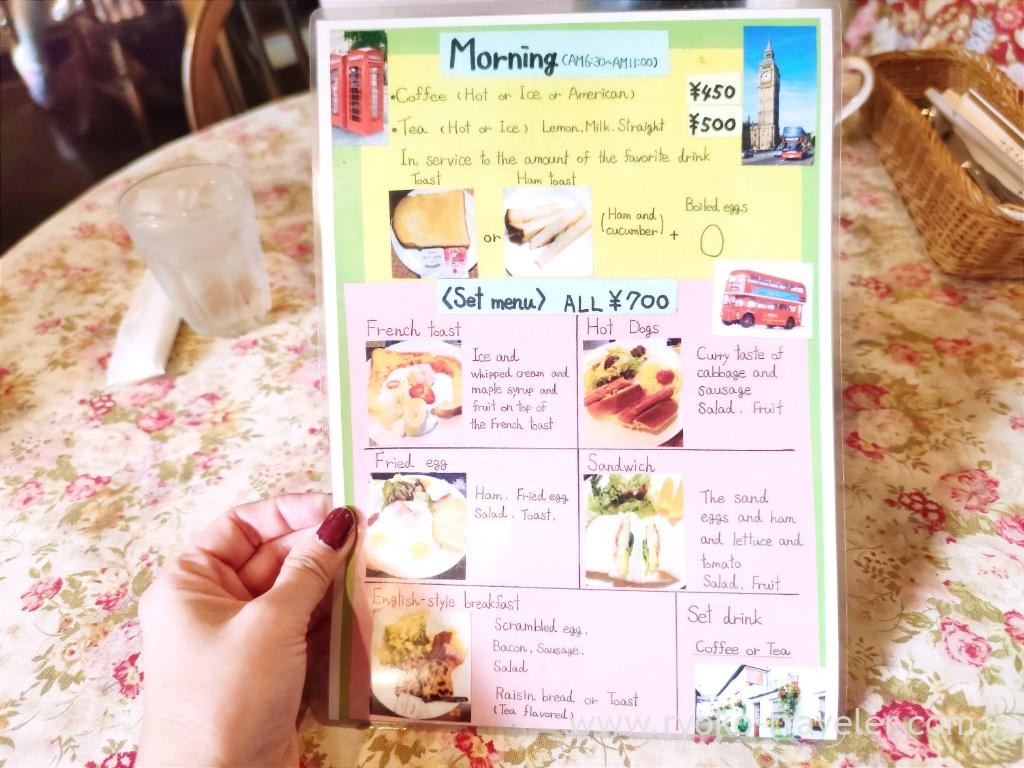 I ordered French toast set (フレンチトーストモーニングセット, 700 yen). And I chose my drink hot tea. My tea was served in a large pot. I could drink three cups of tea. At first, I drunk straight tea, added sugar, and last, put milk into the tea.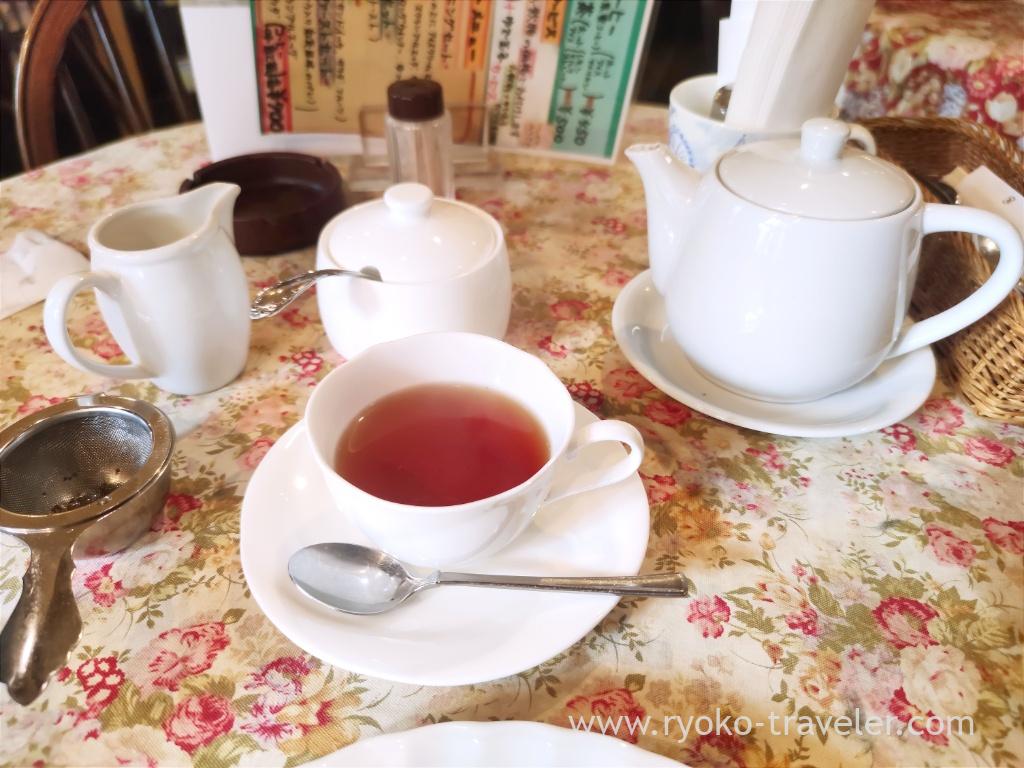 French toast. The slice of the English bread is thick. With ice cream, and syrup. The whipped cream is not too sweet. And banna, strawberry. Though the sweet syrup was on the bread, the French toast wasn't too sweet. So, it's just for me. Everything was soft.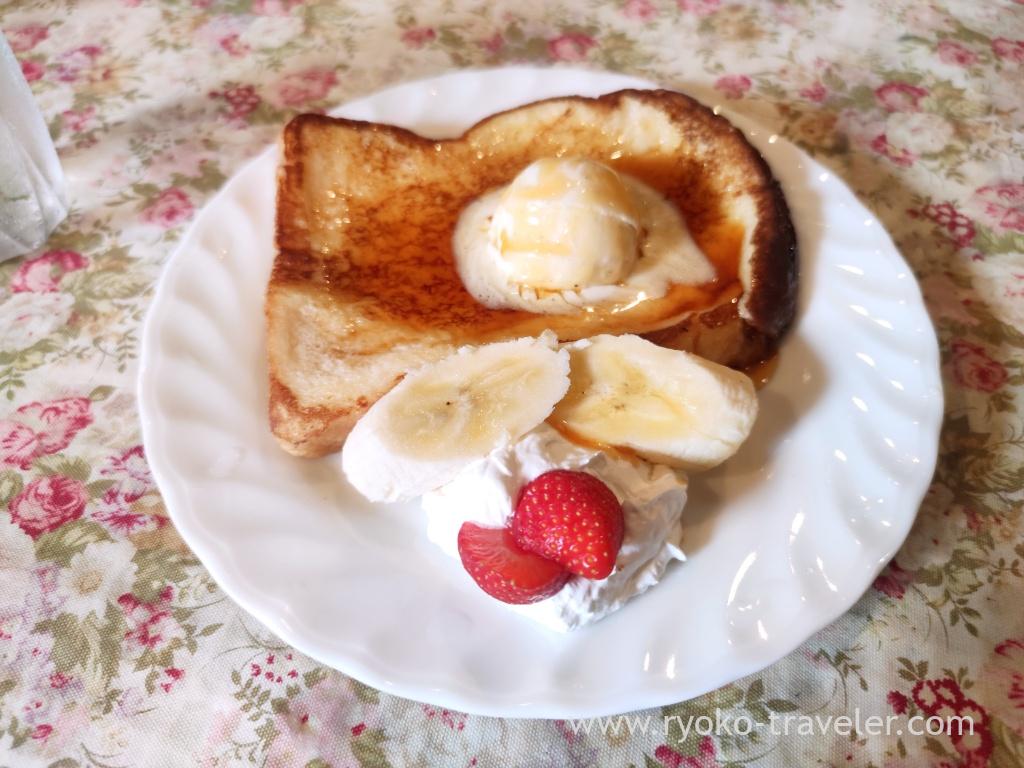 I enjoyed several tastes. With syrup, with ice cream, with whipped cream…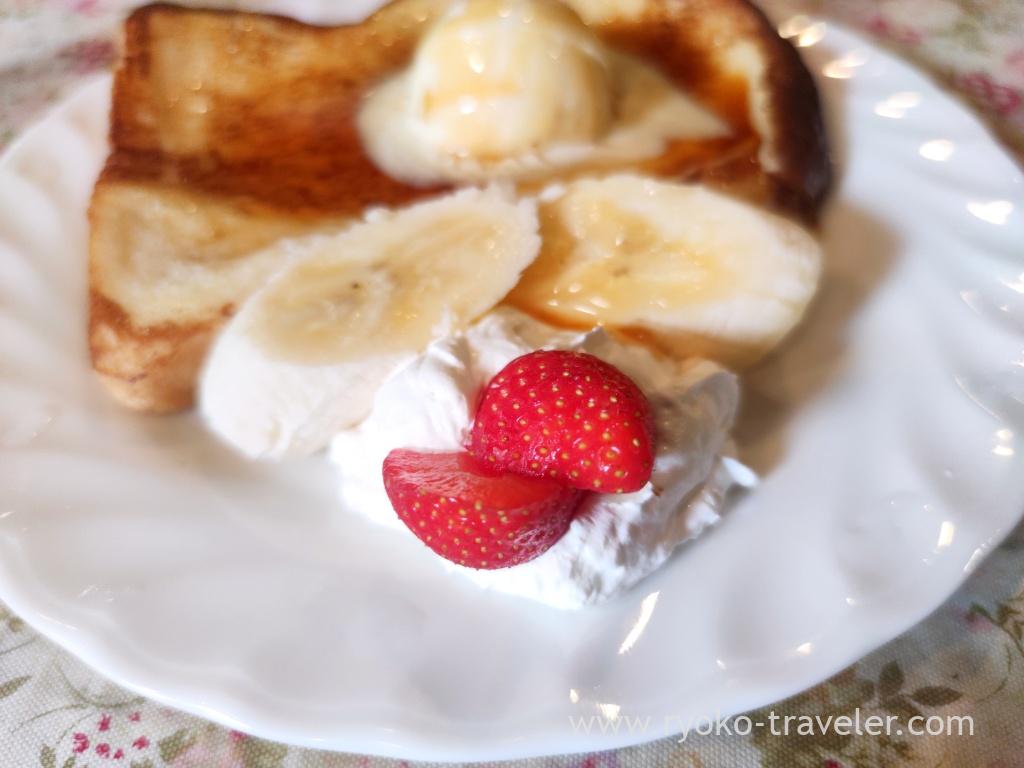 About

Name CHELSEA (チェルシー)
Open Morning through evening
Reservation Unavailable
Credit card Unavailable

Google Map