After I got out of the gelato shop, I got on the bus and went to Cape Ayamaru near the airport.
Cape Ayamaru is about a 15-minutes drive from the airport.
The driver asked me where I go by bus and said to him, "Cape Ayamaru".
He said to me, "Nothing is there ? :("
And when the bus got to Cape Ayamaru, he said to me "Next bus will come in 40 minutes :)"
I intended to get on the bus two hours later :p
Cape Ayamaru is quite place and we can see beautiful sea view.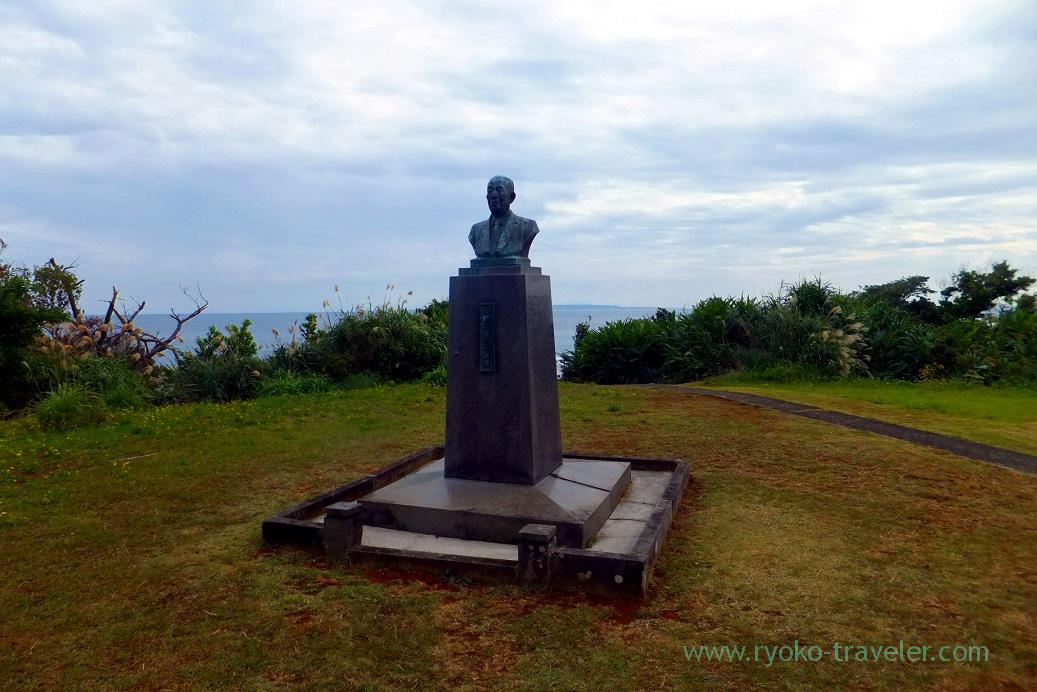 It is erected in 10 beautiful view in Amami Oshima. Though the weather wasn't fine, when I got to there, it was temporarily sunny !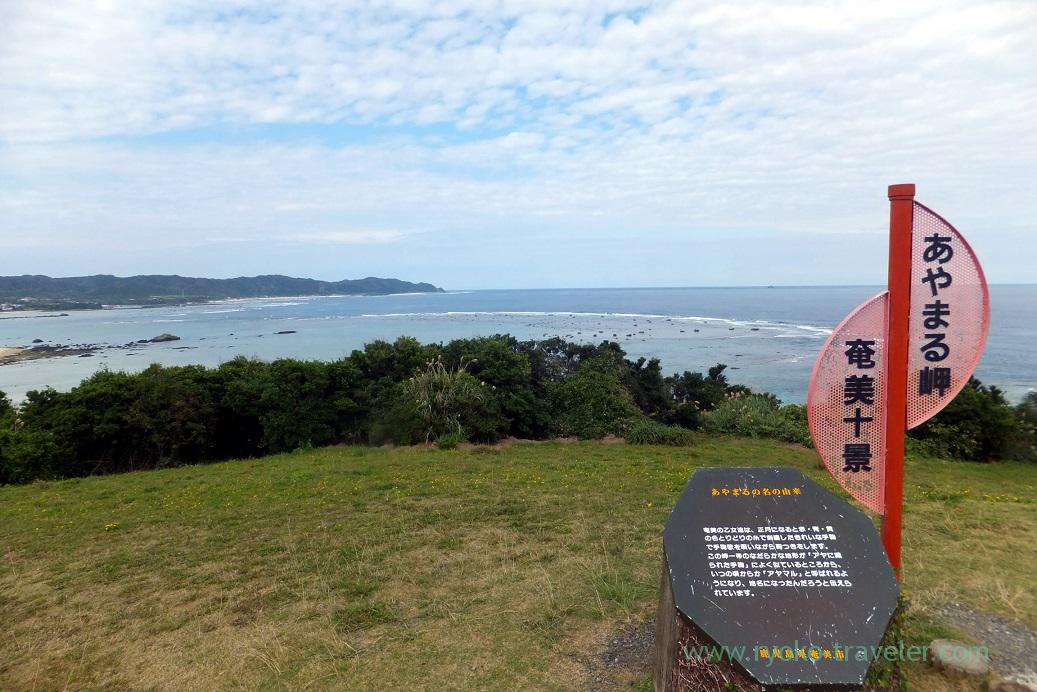 Cheers with coffee !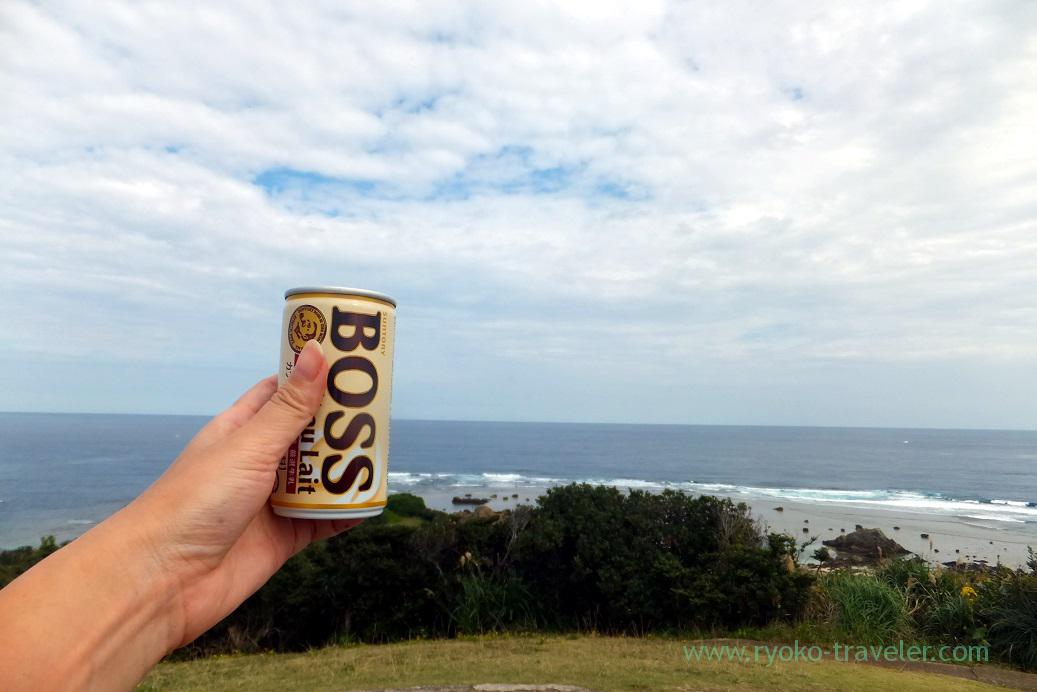 I went down to the seaside.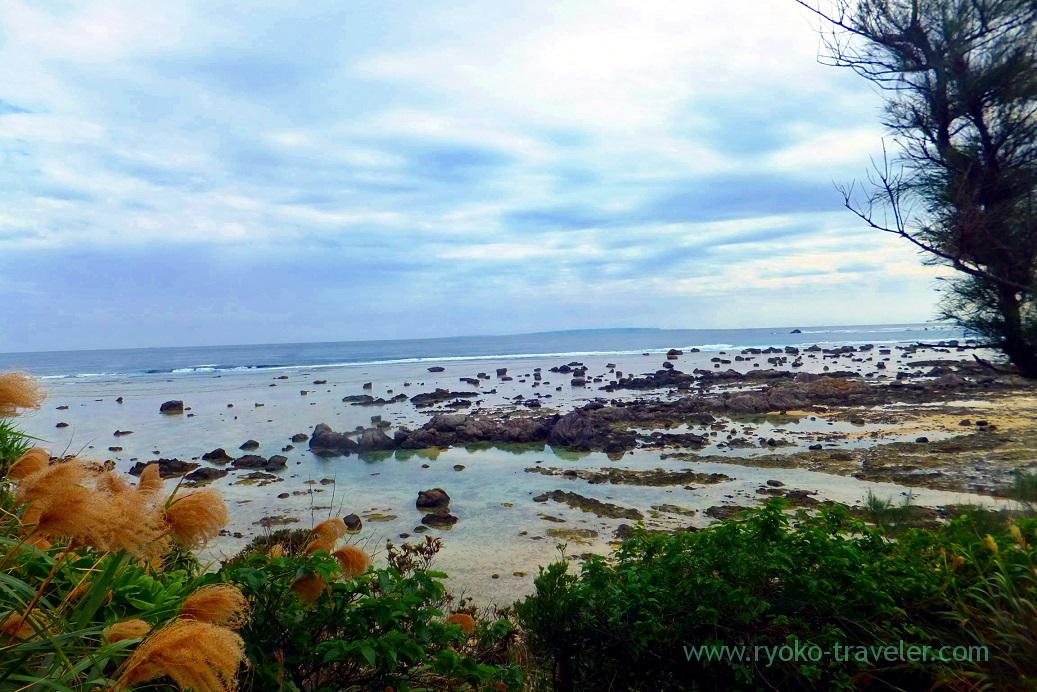 Distance between Amami and abroad.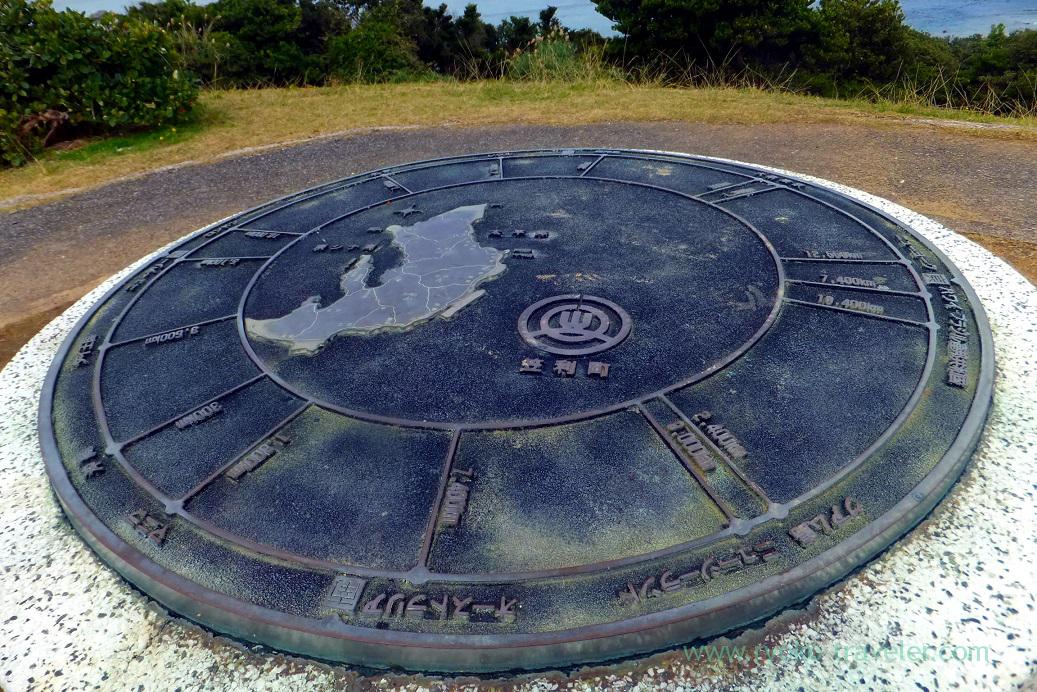 Though the view was beautiful, I had nothing to do after a while. So, I got on the bus 40 minutes later, as the driver said to me.
I got off the bus in front of Big 2. Big 2 is large discount store in Amami. Though it is ordinary discount store, they also sell local foods and souvenir of Amami. I bought much mozuku seaweed and brown sugar.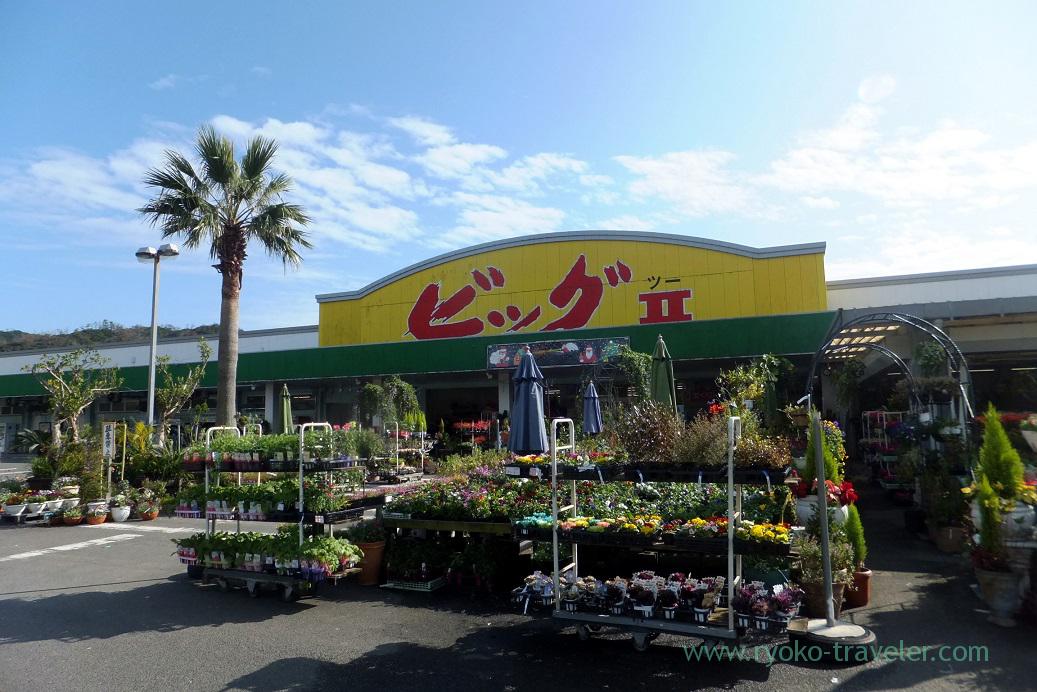 And I got on the bus again to the airport. My baggage was too heavy… :p
Amami airport is really small and safety inspection area is too short. Only 10 steps between this entrance and the gate lounge :p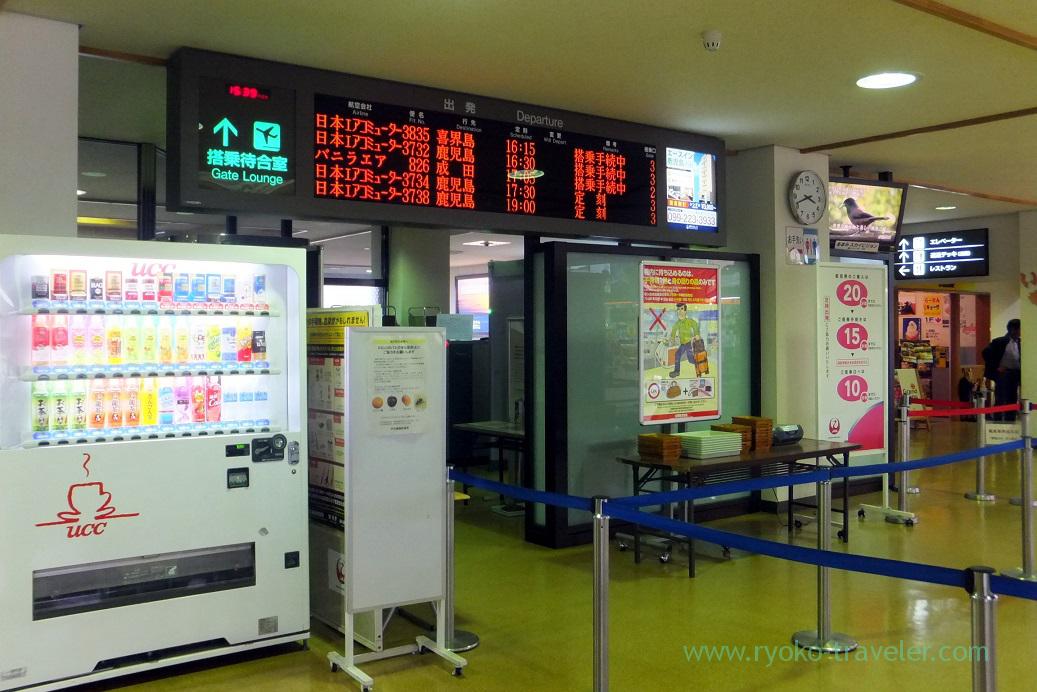 My first trip to remote island was very fun and I want to be there again soon.
About Cape Ayamaru
Bus stop / Ayamaru Misaki (Cape Ayamaru)

About Big2 Amami branch
Address / 580 Nakagachi-aza-okuma-mae, Tatsugo-cho, Oshimagun, Kagoshima
Bus stop / Big2 bus stop
Open / 10:00 – 20:00
Closed / no scheduled
Website / http://www.big2.co.jp/