Recently I'm dying for meat. Of course, I love fish, but now meat attract me. And I search for some restaurants that serve meat at inexpensive price. Bariki (馬力) is one of the restaurant. Bariki have many branches mainly in Tokyo and Kinshicho main shop is the most convenient for me.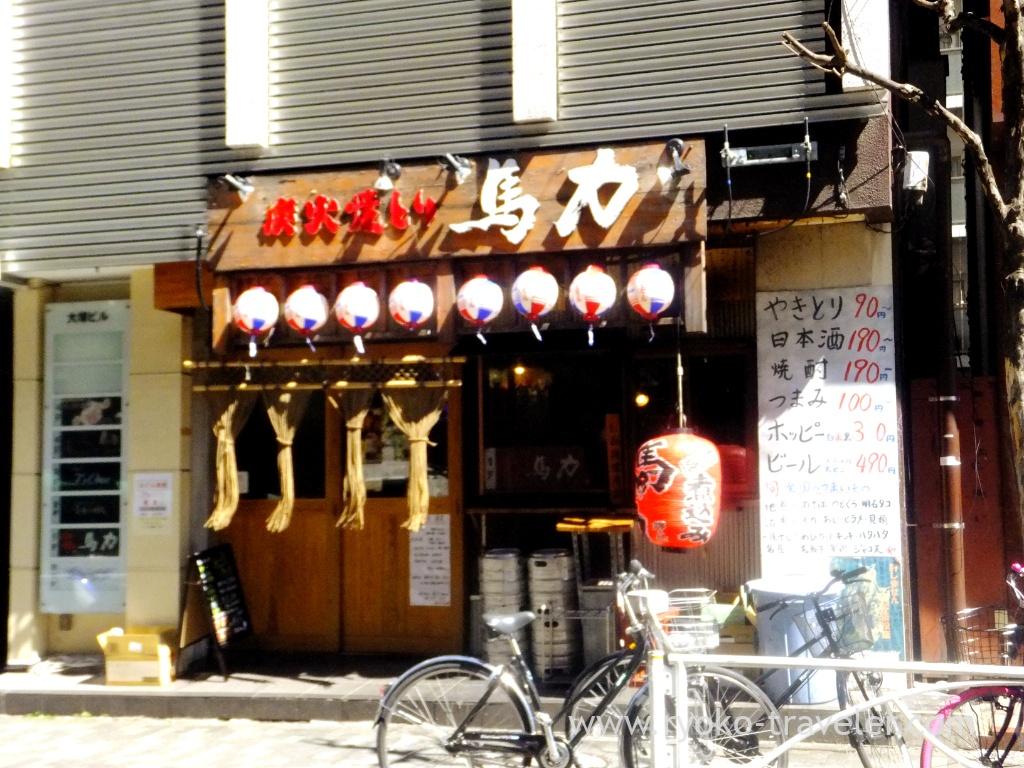 There is horse race track near the shop, and they offer their foods at lower price and they open from daytime. So, it is race trackers hangout. That day, almost all guests seemed to be race tracker except us 😛 This whiteboard seemed to be "Today's special menu". And there are so many foods on the regular menu.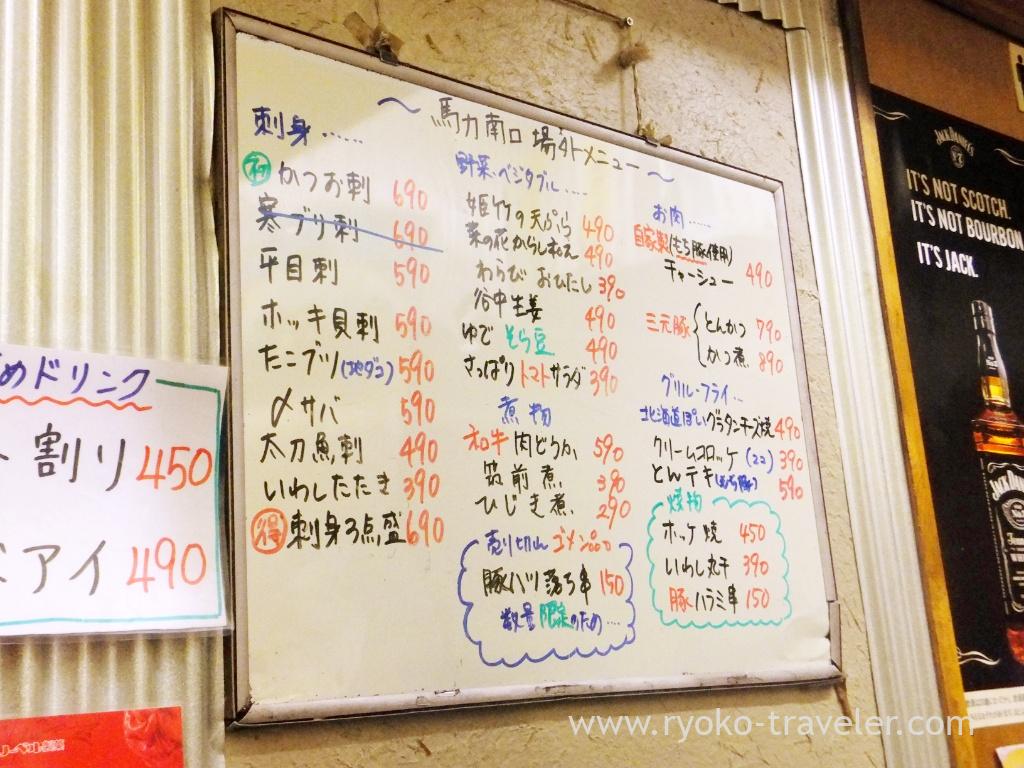 Ranking.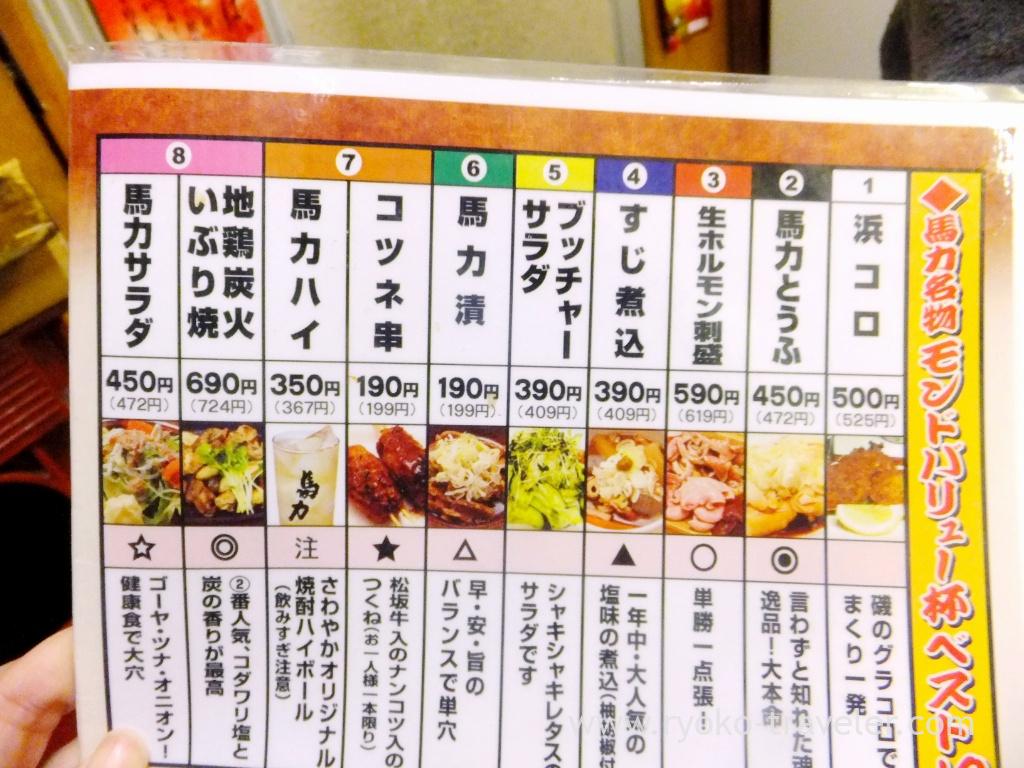 Consumption tax is excluded on the menu. Now whether prices are without tax or not depend on shops.

This is the reason that I wanted to visit Bariki. Assorted fresh pig's innards. Liver, tongue, hearts, stomach and womb. I visited there with my friend and it's good for two people.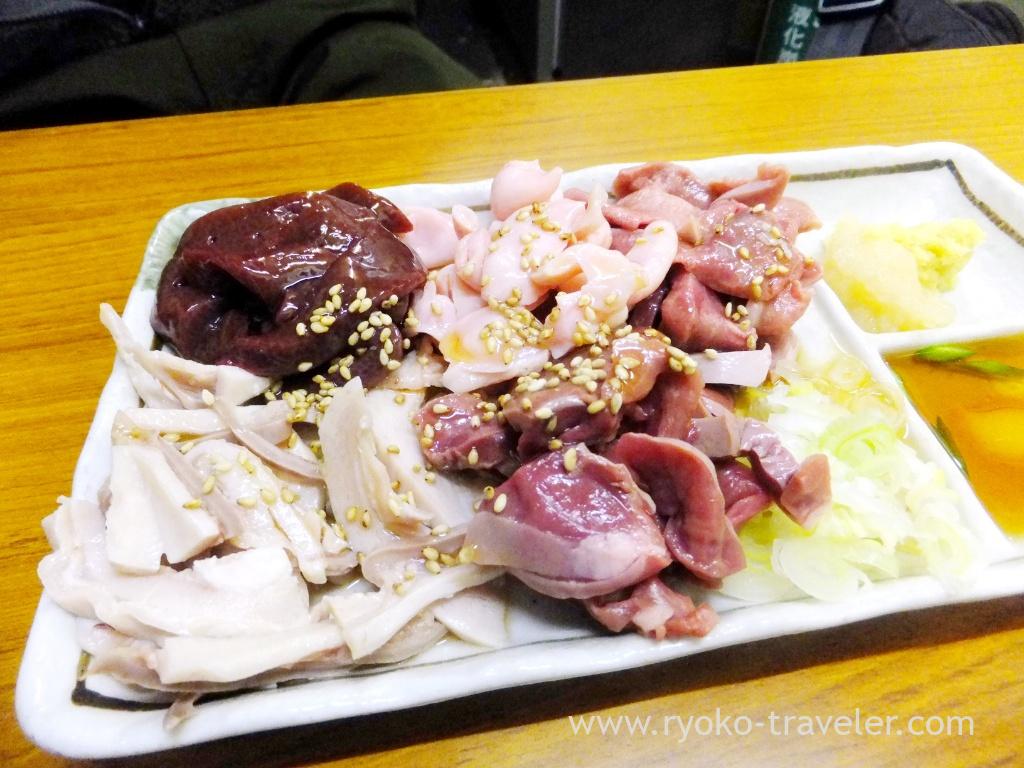 It is very inexpensive. All part of meat was fresh and didn't have any bad smells. It was really tasty. It is very popular and many people order it.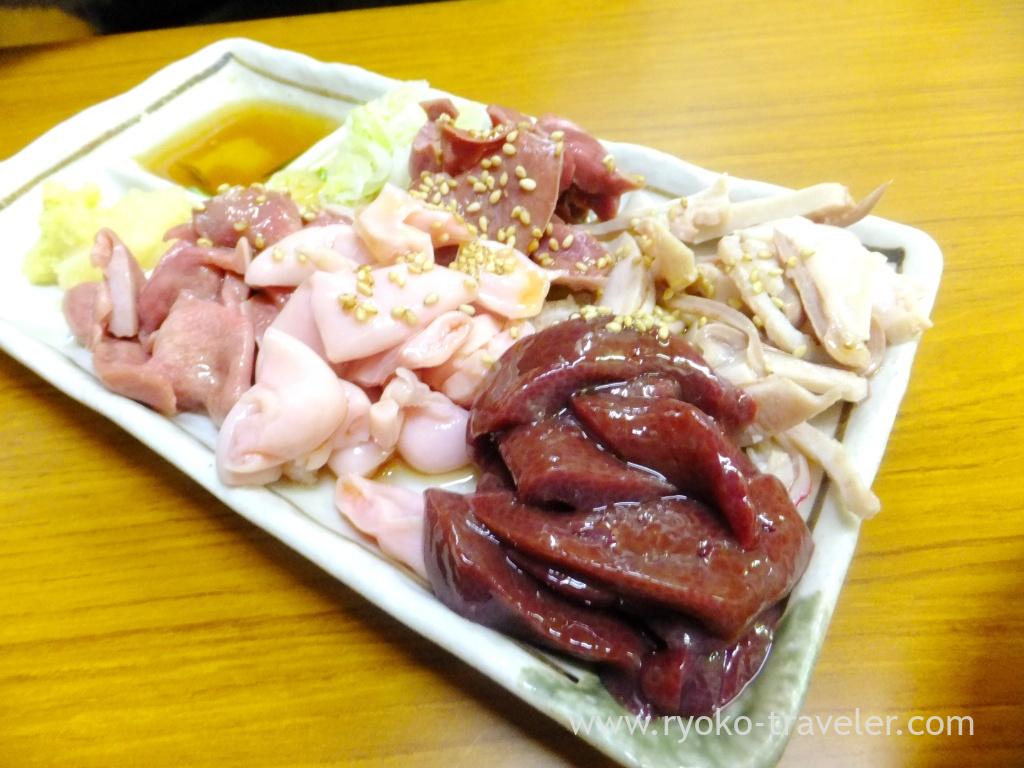 Also it is popular food at Bariki. Tendon stews. It was seasoned with salt. Those tendons were so soft. And yuzu pepper went with the meat very well.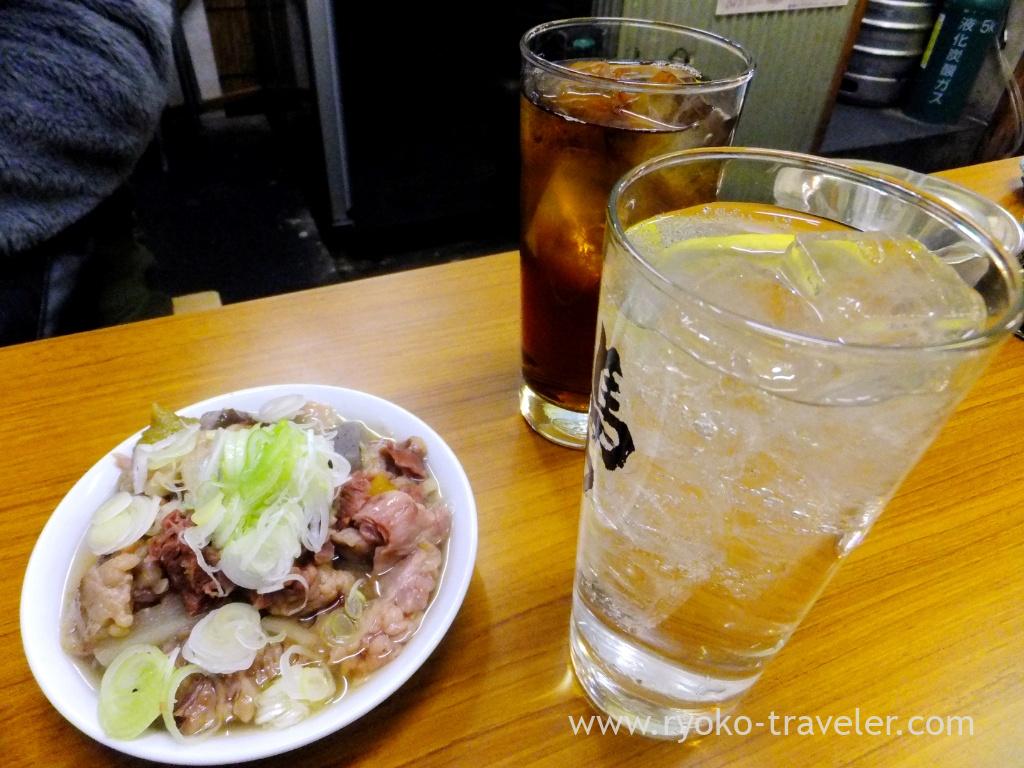 Pork skirt. It's juicy.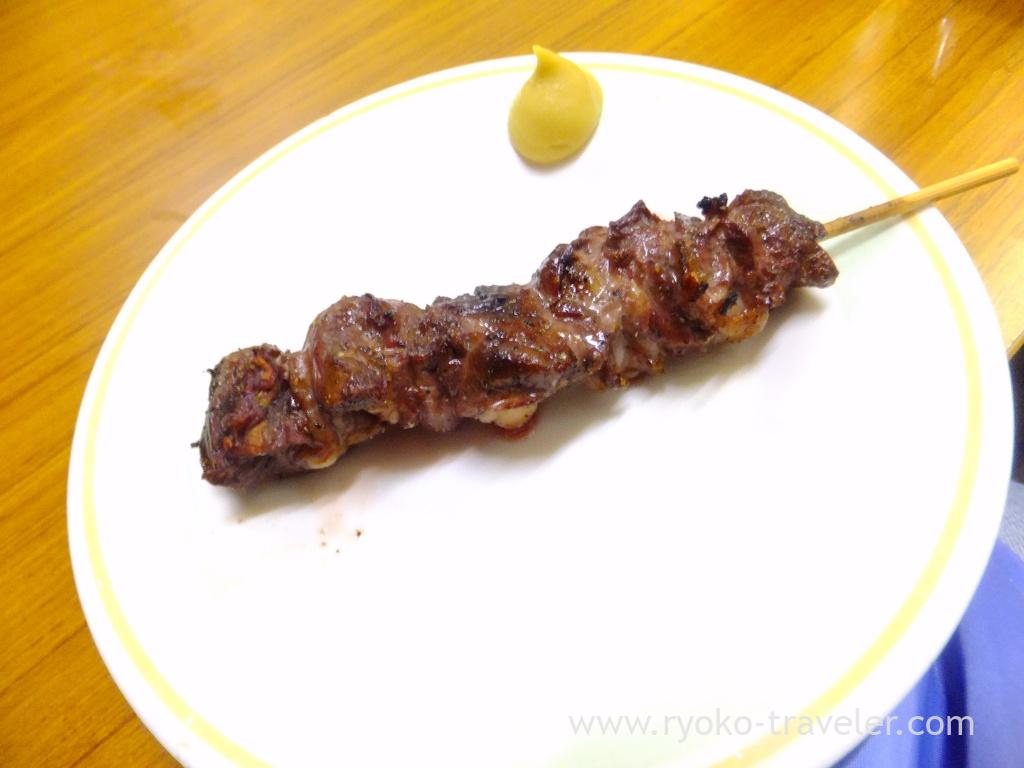 It was juicy.
Kotsune is tsukune. Meatballs with gristle and Matsusaka Beef (maybe little because of the price…) It was one limit per one person. But we shared one portion.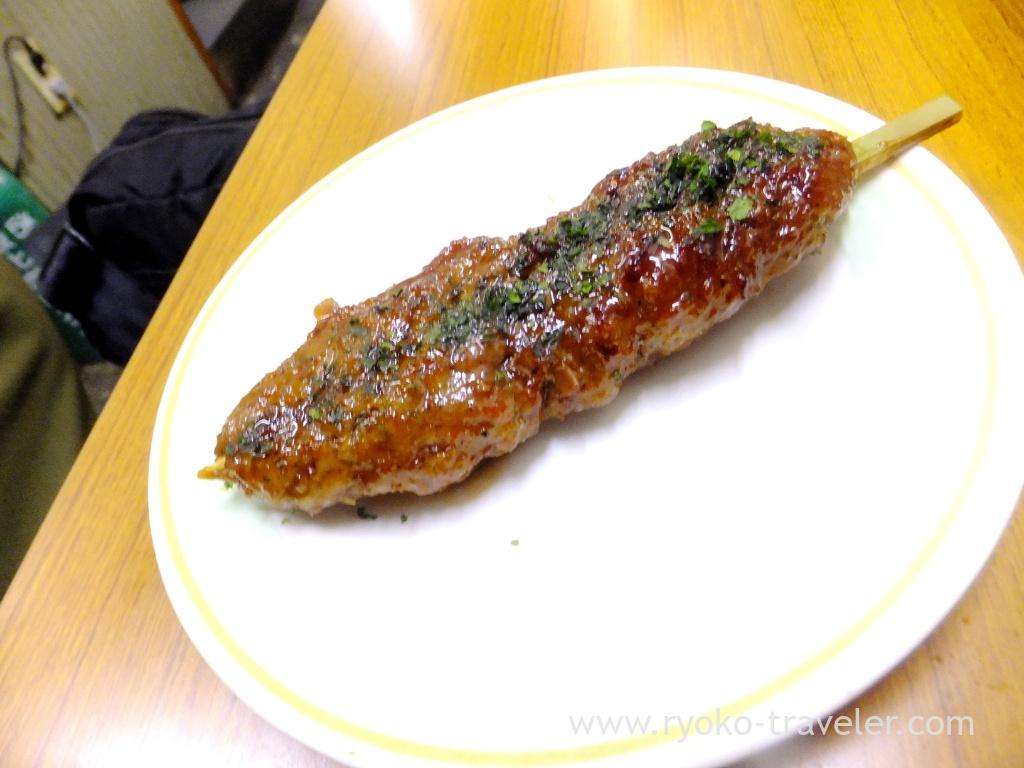 Liver steak. It was rare. Delicious. It have grated garlic and shredded green onion on the dish. It's good to eat with liver.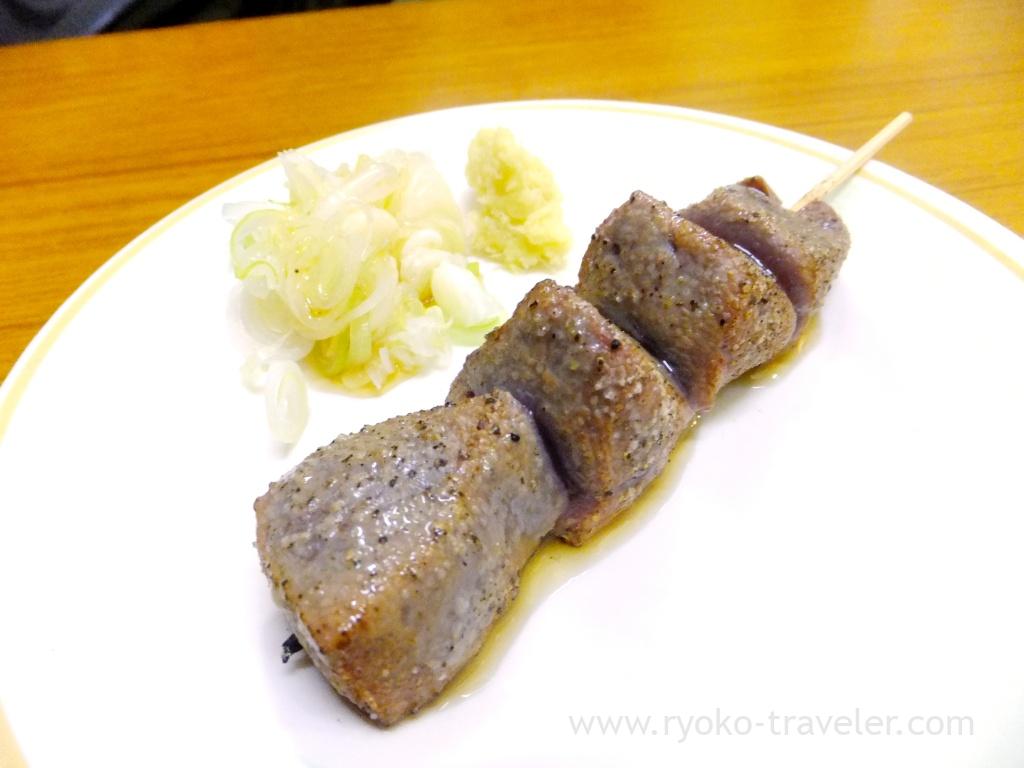 It was on the whiteboard menu. It's chewy but good.
Everything was good, but assorted sashimi was awesome all the same. I want to visit there by myself next time in the daytime.
About

Name Bariki Kinshicho main shop (馬力 錦糸町南口本店)
Open Day through midnight
Reservation Unavailable
Credit card Unavailable

Google Map