Now still it's suitable temperature to enjoy soft serve. I like soft serve better than ice cream because my stomach is weak for cold food and I feel soft serve is milder than ice cream. Tokyo Kotsu Kaikan bldg. have many local shops. For example, Hokkaido, Okinawa, Fukuoka and so on. And many shops have soft serve. Akita Furusatokan (秋田ふるさと館), too.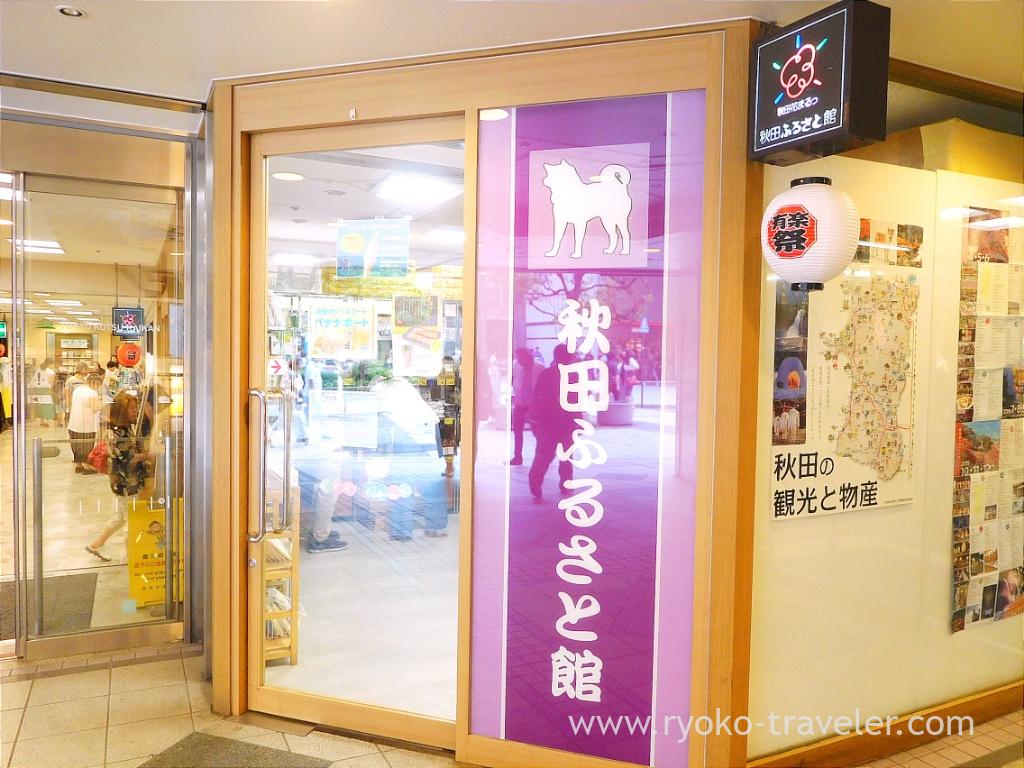 They are, as their name, sell products from Akita prefecture.
There's a window at the back of the shop (close to natto). They make soft serve at there, but we have to order a cashier as well as another products. And then, we get close to the window.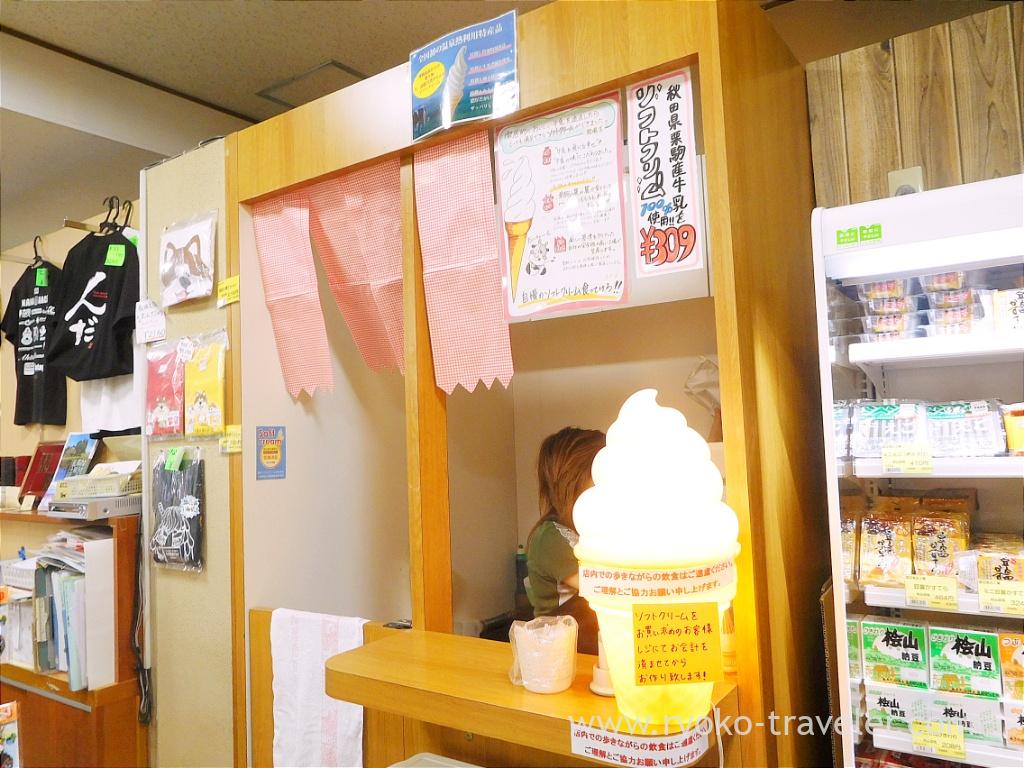 They have one soft serve only. Their soft serve is made from milk from Kurikoma in Akita only. Cup or corn.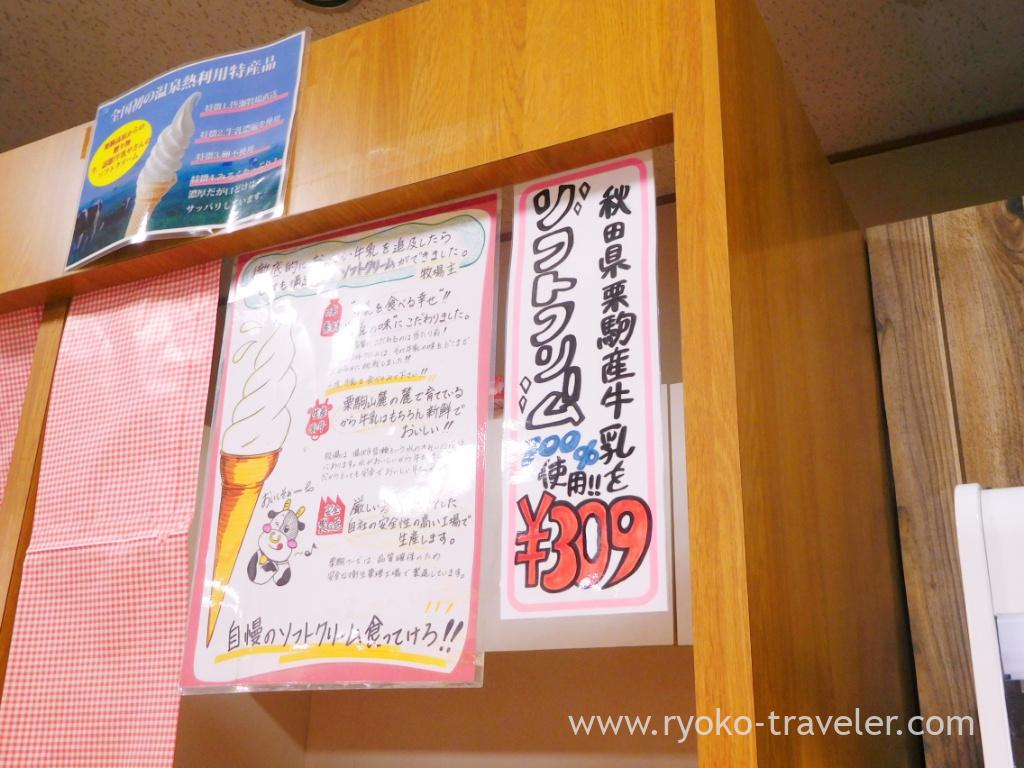 There's a bench in front of the shelf having natto, so we ate at there. But it's stuffy because many people walk in front of us one after another. So, you'd better eat outside.
Corn.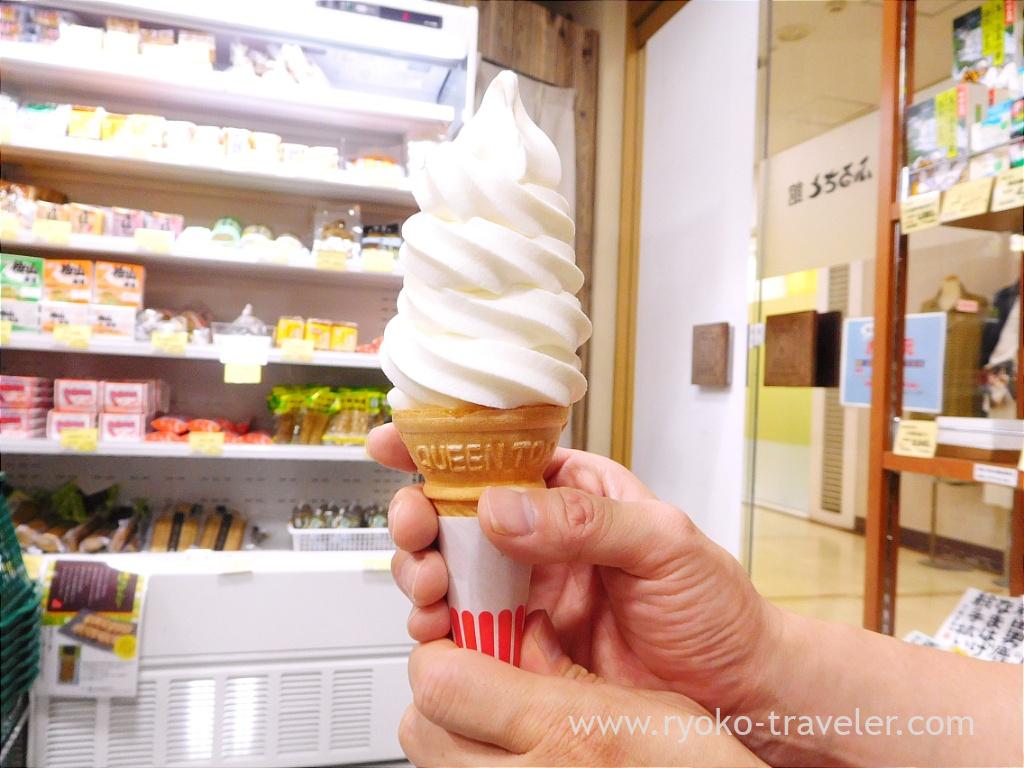 And cup. This soft serve is milky. It's mass of milk. So, we could enjoy rich tastes of milk to the full. But the texture was light. By the way, we ordered one soft serve per 1 person. But the amount of it is far larger than expected. One soft serve was enough for two us. Look at this…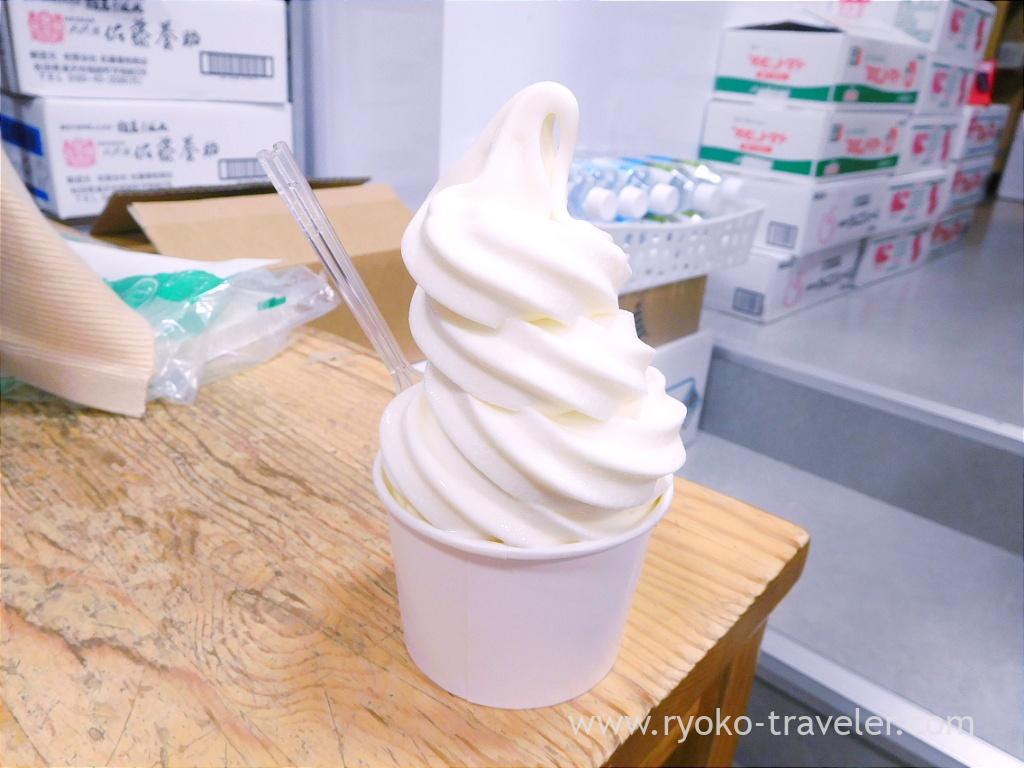 This soft serve have natural tastes of milk. Delicious. The milk fat is not high and it have refreshing tastes. I like it.
Perhaps it's by chance, the amount of soft serve in a cup was larger than in a corn. And corn itself is not good (not bad though), so I think cup is better.
I think soft serve is necessity because this building have always much people and I feel it's hot and stuffy.
About

Name Akita Furusatokan (秋田ふるさと館)
Open Day through evening
Reservation Unavailable
Credit card Available

Google Map