I wanted to try some eels restaurant. One of the restaurant is Akagaki (赤垣) in Hatsudai close to Shinjuku area. They are long-established restaurant and they still have Showa period atmosphere. Because they are small restaurant, I reserved in advance.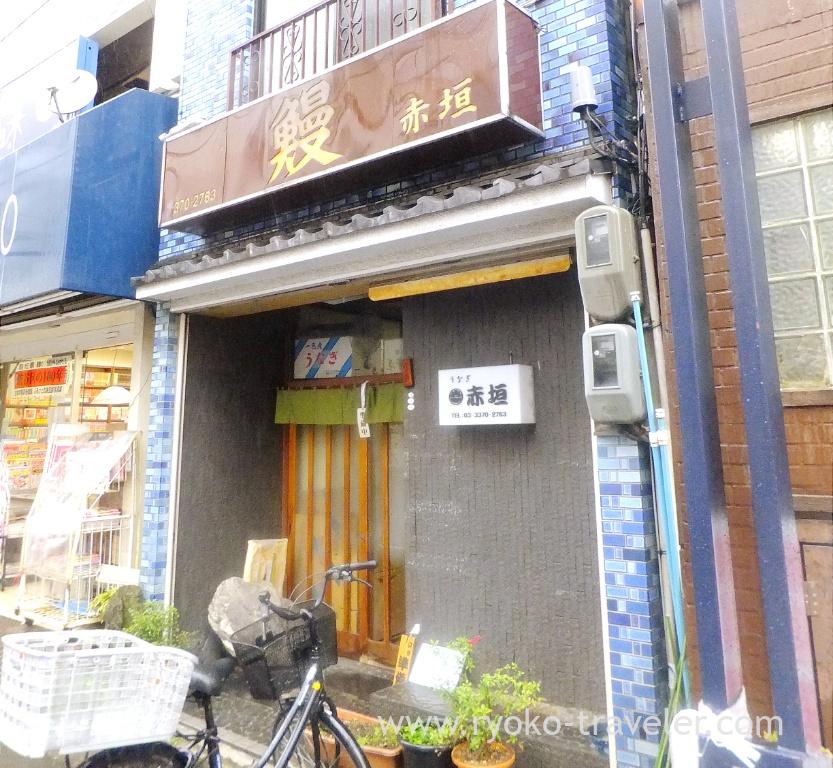 They serve Unajyu (eel box) only now. I think they are rather inexpensive. Recently price of eel is very high. If you reserve on phone in advance, they ask what you order. And they start to cook your foods before you get to there and serve within 10 minutes.
Eels box (Unajyu) – four degrees of amount (quality is same)

Matsu (松) 1650 yen
Ta-ke (竹) 2000 yen
Ume (梅) 2400 yen
Toku (特) 2900 yen
(plus consumption tax)

Menu
I chose Ume (梅) set. As I said, they served it 10 minutes after I got to there. The eel was rather thin, but it was fatty.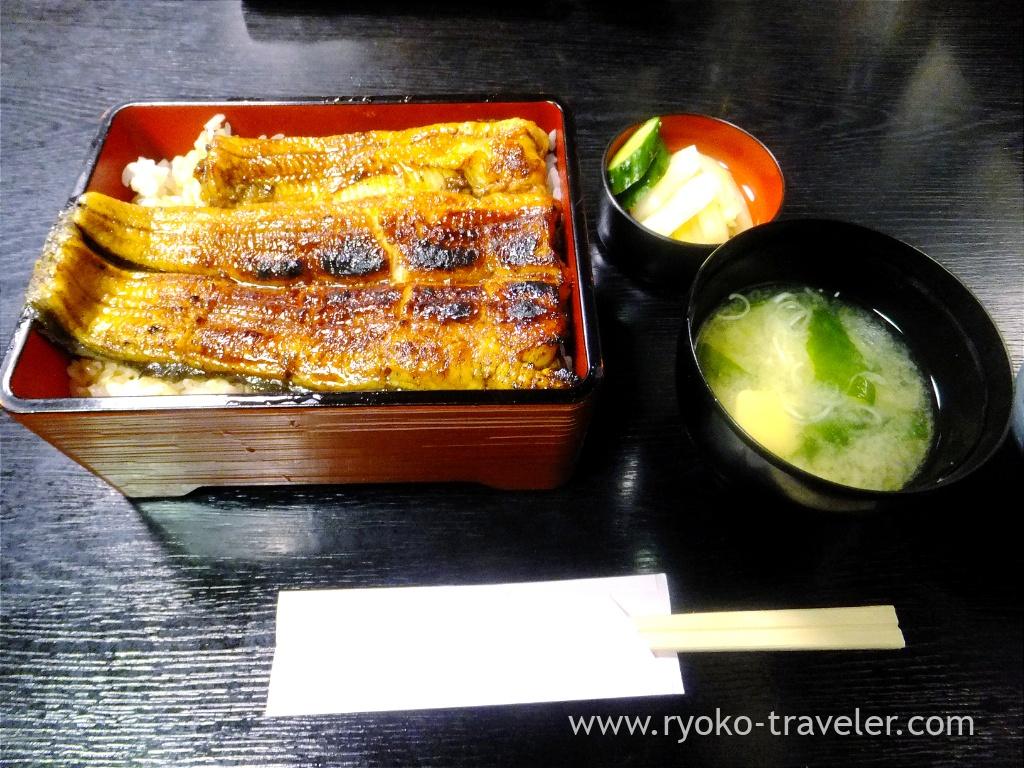 Its meat was so soft, but the outside was crisp and had good burnt smell. The sauce soaked into the rice.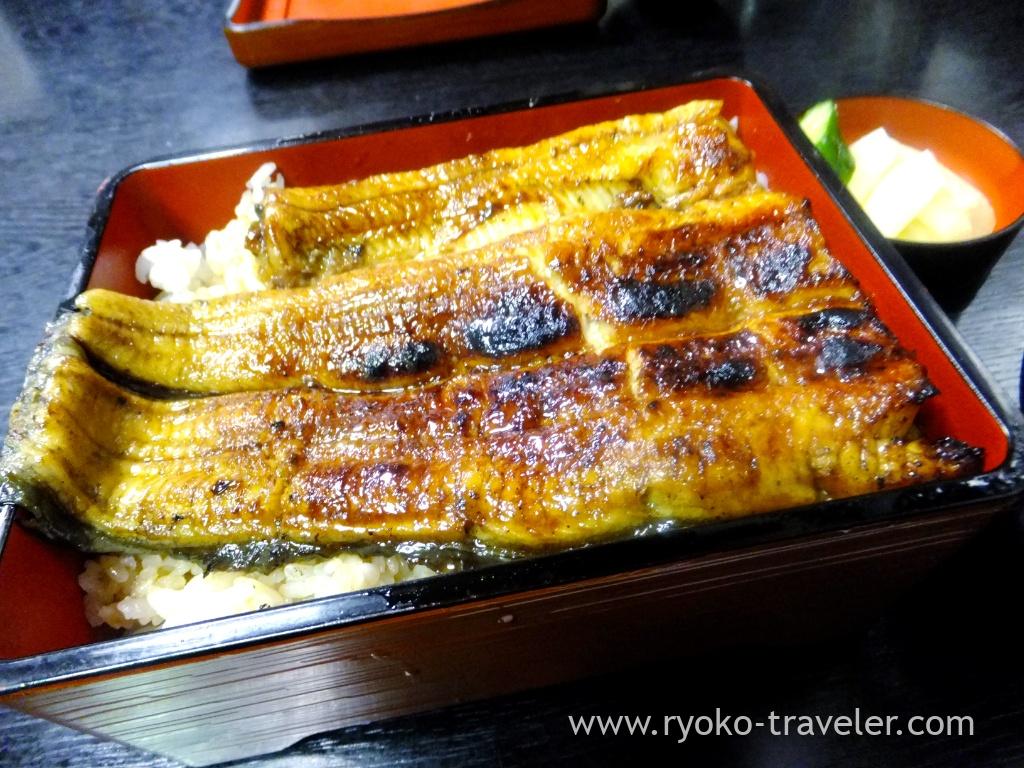 After a while, I put sansho pepper on the eel. Sansho pepper go with grilled eel well.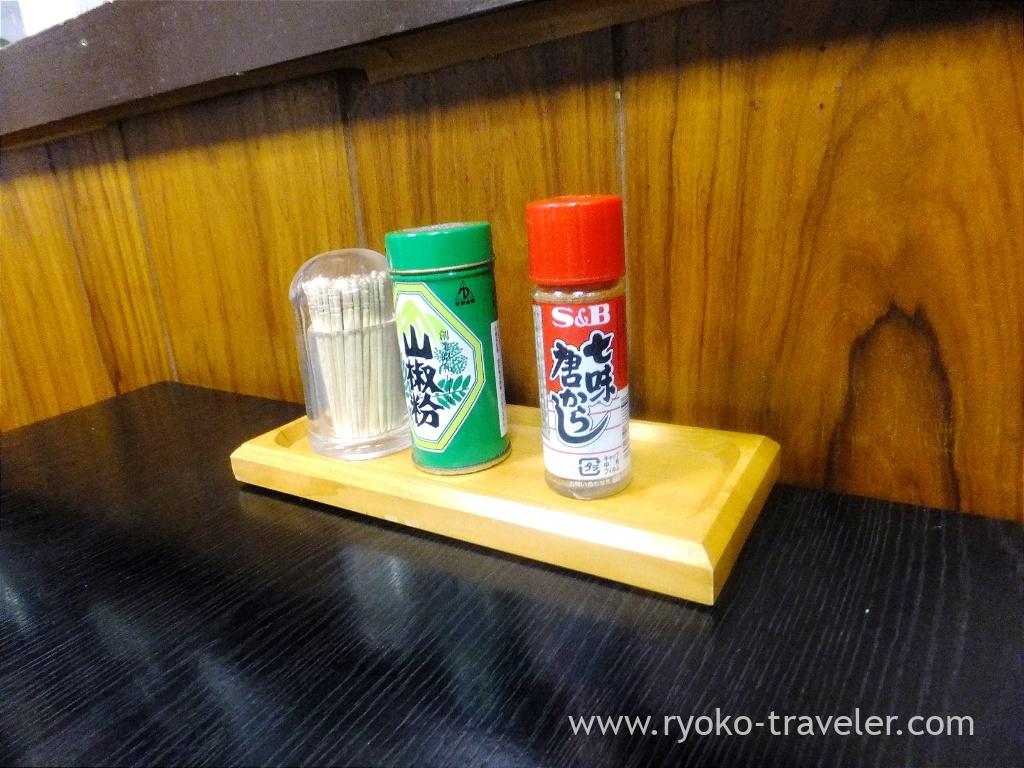 Pickles. Cucumber, celery and daikon radish. It had refreshing tastes. I was satisfied with their eel and pickles. Though it's far a bit, I want to visit again.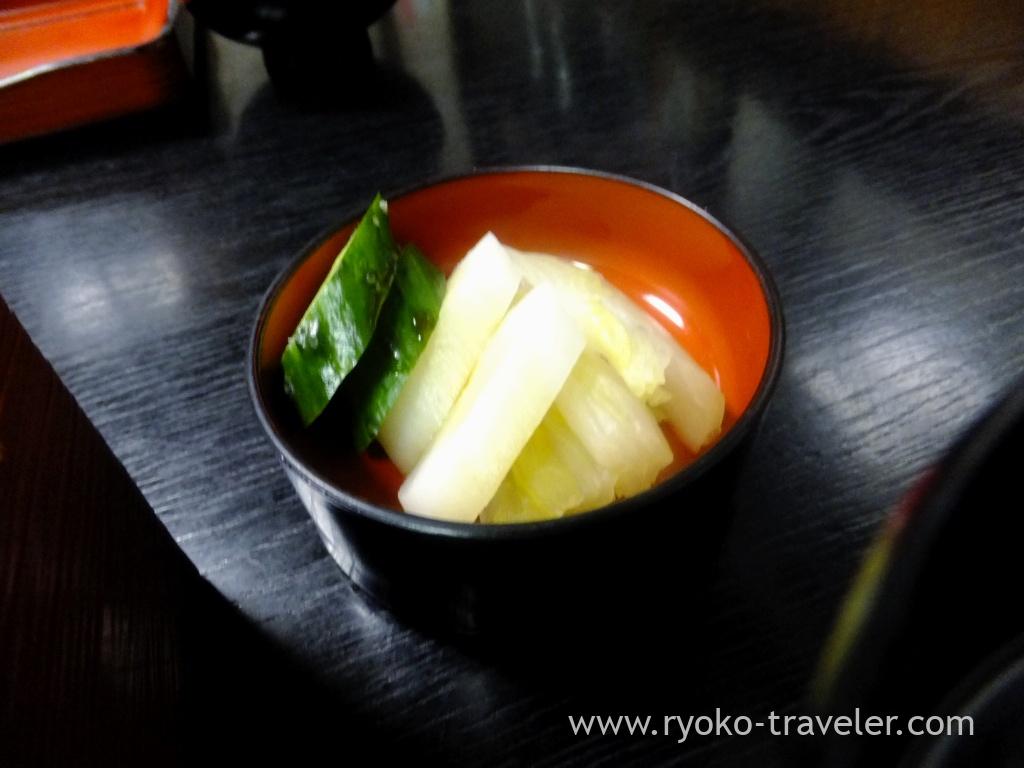 About

Name Akagaki (赤垣)
Open Lunch, Dinner
Reservation Available
Credit card Available

Google Map