I visited Ajidokoro Ichimura (味処いちむら) in Toyosu area at lunchtime. Because of redevelopment, Toyosu have much tall buildings, but there are still some old buildings and houses there. Ichimura is one of the long-established restaurant located there.
*They moved to another place close to Toyosu Station as well as former location because of rebuilt. The photo is former place's. (Added sentence in November 2021)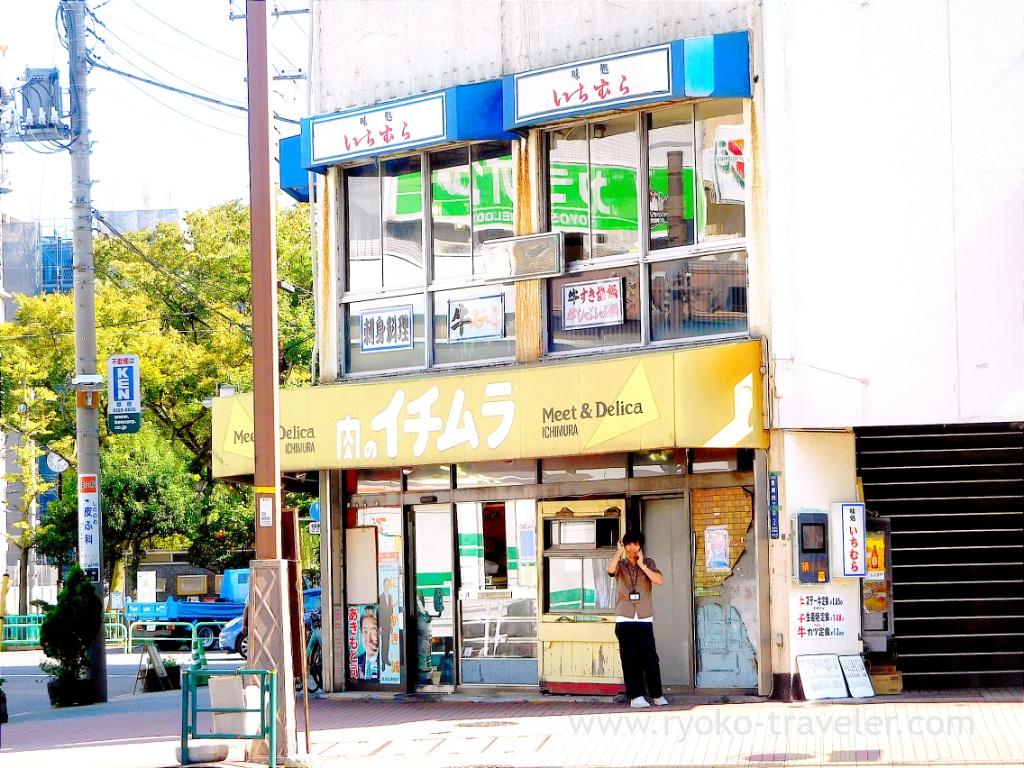 This door have good atmosphere. But unexpectedly it's new. This seemed to be painted within a few years.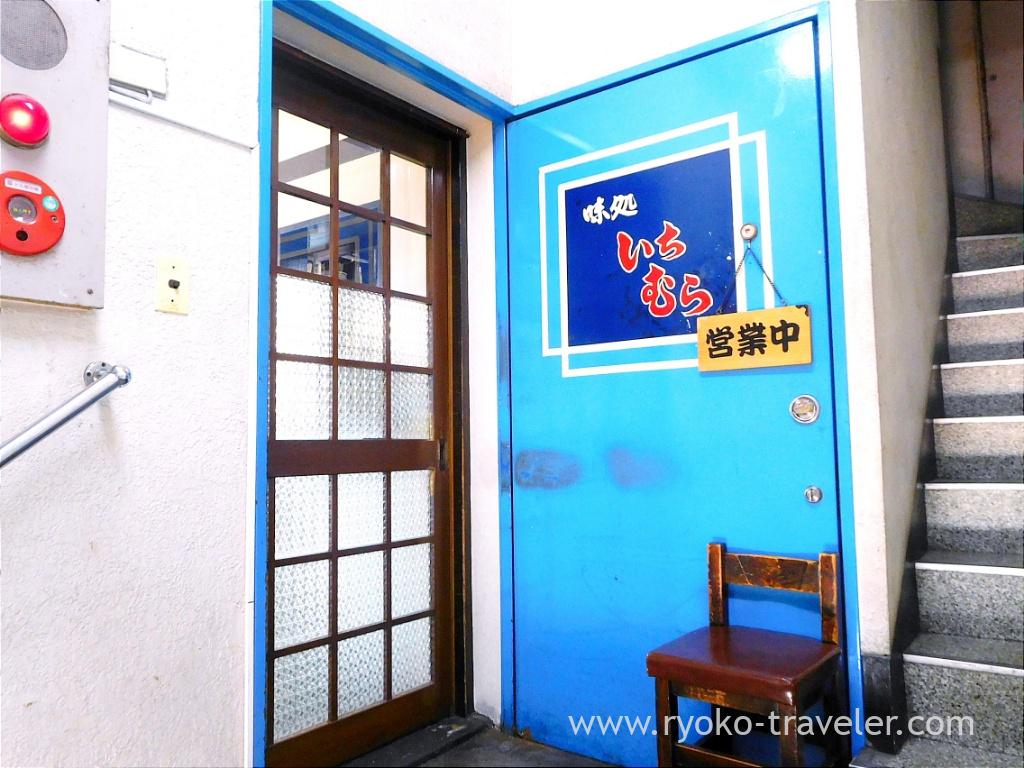 Ichimura is a butcher and there's a meat store on the 1F. And the restaurant is on the 2nd floor. There is stairs on the right of the store to the restaurant. Because they are a butcher, they recommend beef (牛) all the same.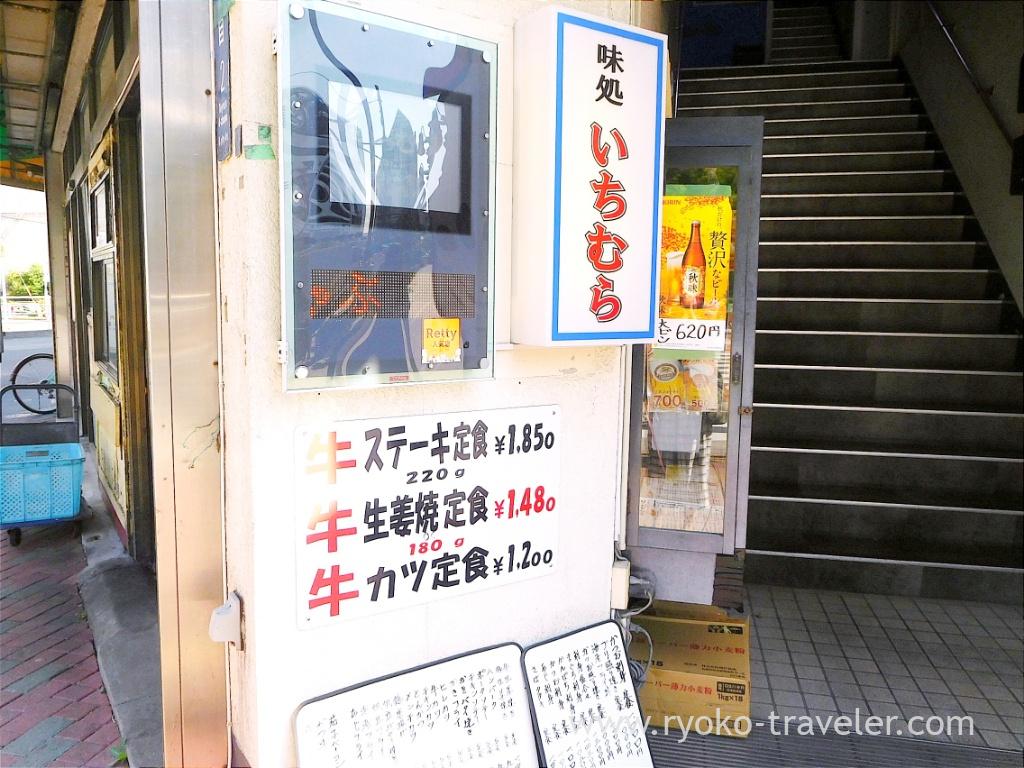 Basically there're tables having four chairs each. And look at this view ! Modern view from such an old house ! This is one of the attraction of this restaurant !
This view can't be seen any more…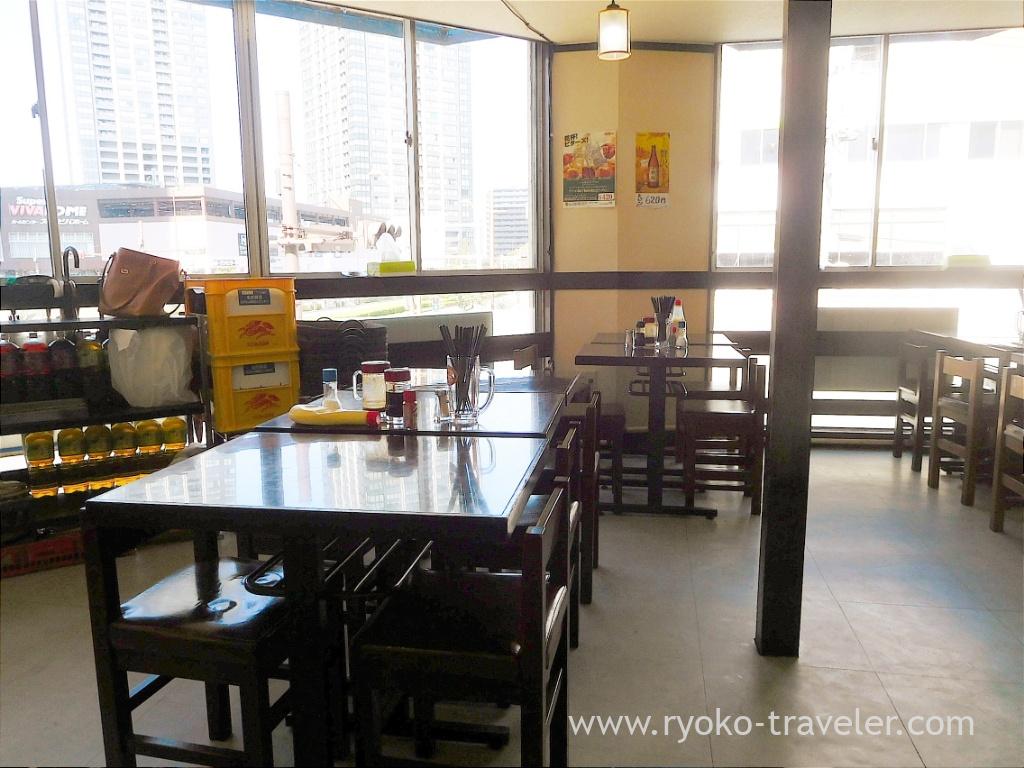 This is the menu. I'm afraid they don't have English menu. It's available throughout their business hour. One side have meal sets and drinks, and another side have foods. Beef sets are over 1000 yen, but another is within 1000 yen. Inexpensive.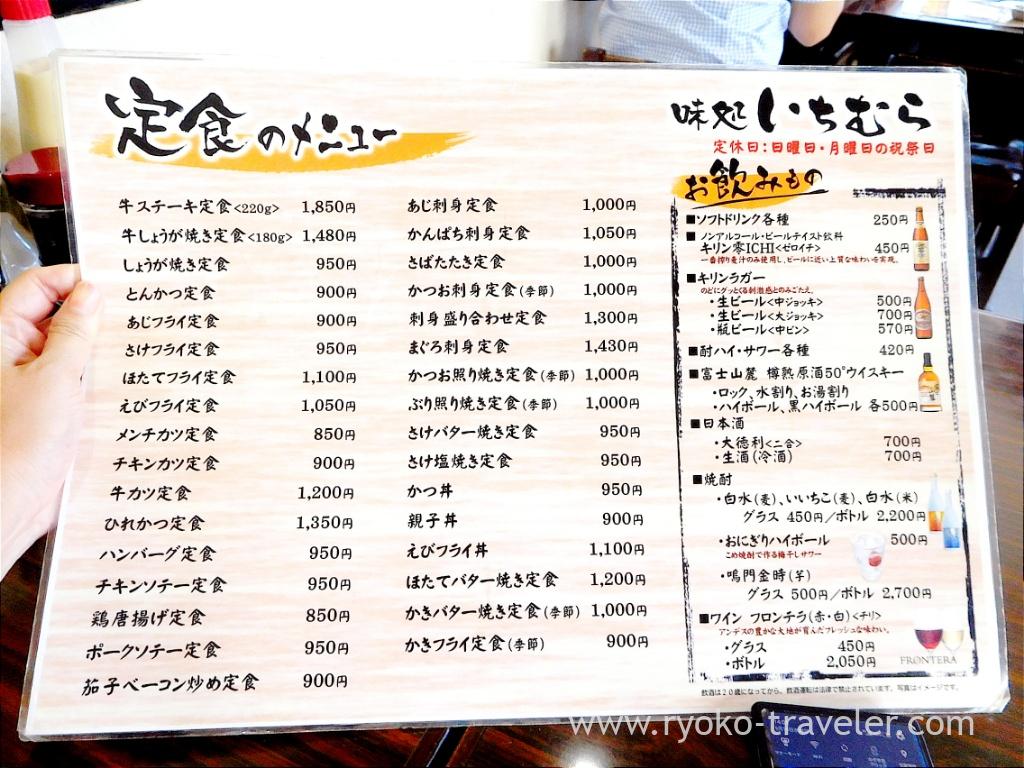 Though they are butcher, there're various foods, not only meats but also seafood. Now they are close to Toyosu Market, I think their quality of seafood became higher.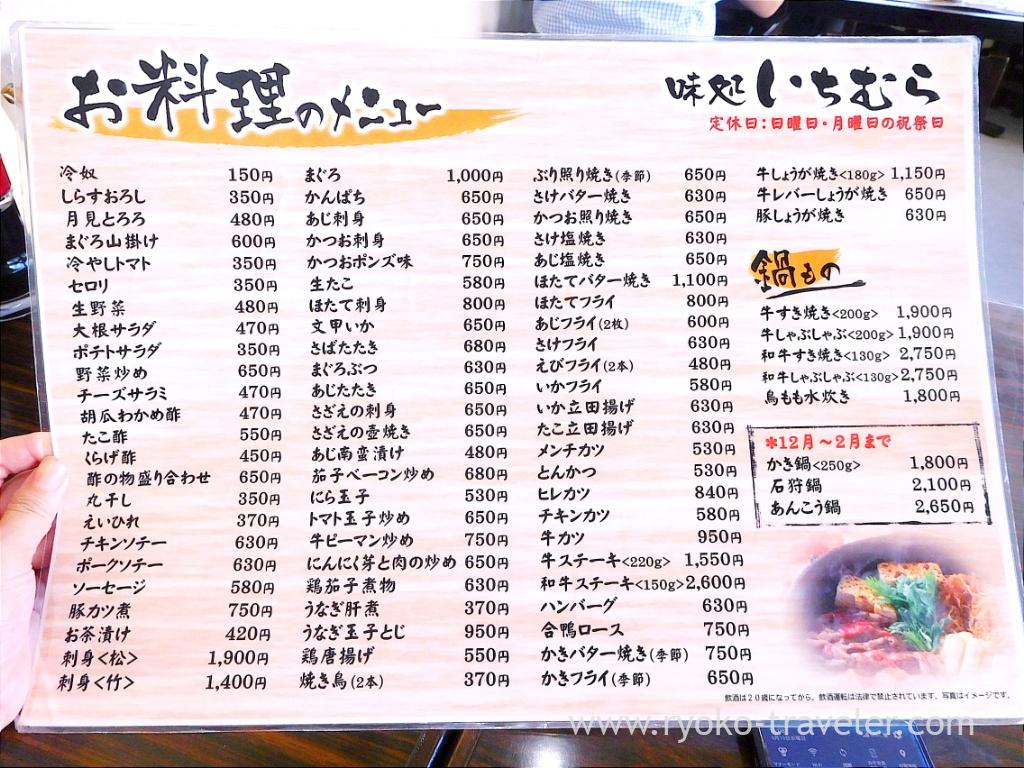 I ordered beef cutlets set when I visited there for the first time. It's available all year around. The beef cutlets was served with napolitan spaghetti and shredded cabbage on the dish. And boiled hijiki seaweed, miso soup, namul and rice.
Much sauce was put on the cutlet. Delicious.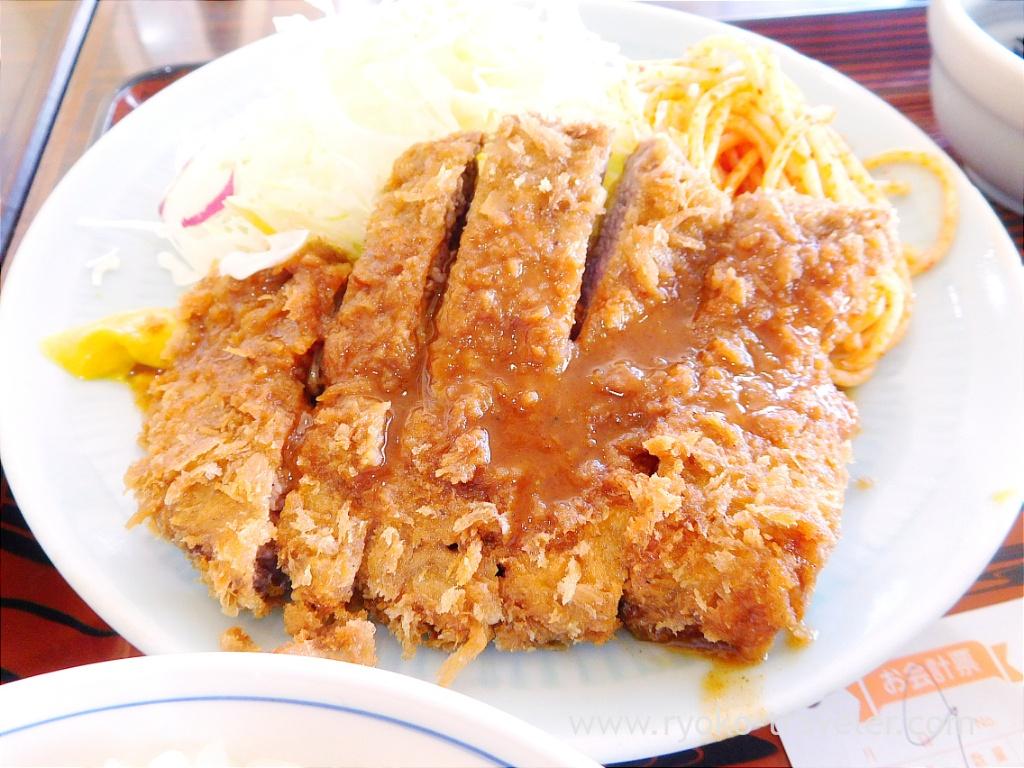 The section of beef. It's medium rare. It's lean meat. It had light tastes and was delicious.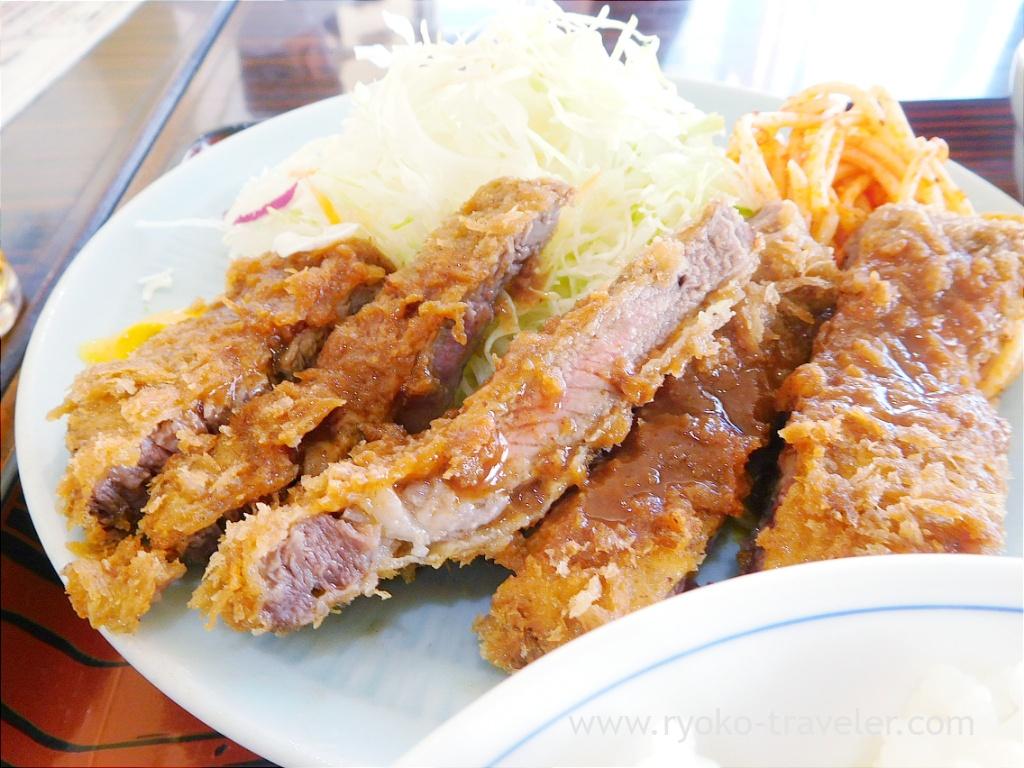 They serve oysters during winter-spring. I'm looking forward to having oysters at Ichimura. This is fried oysters with butter. Deep fried oysters is standard tastes of winter, but fried oysters with butter is not common food, especially at lunchtime. It have napolitan, too.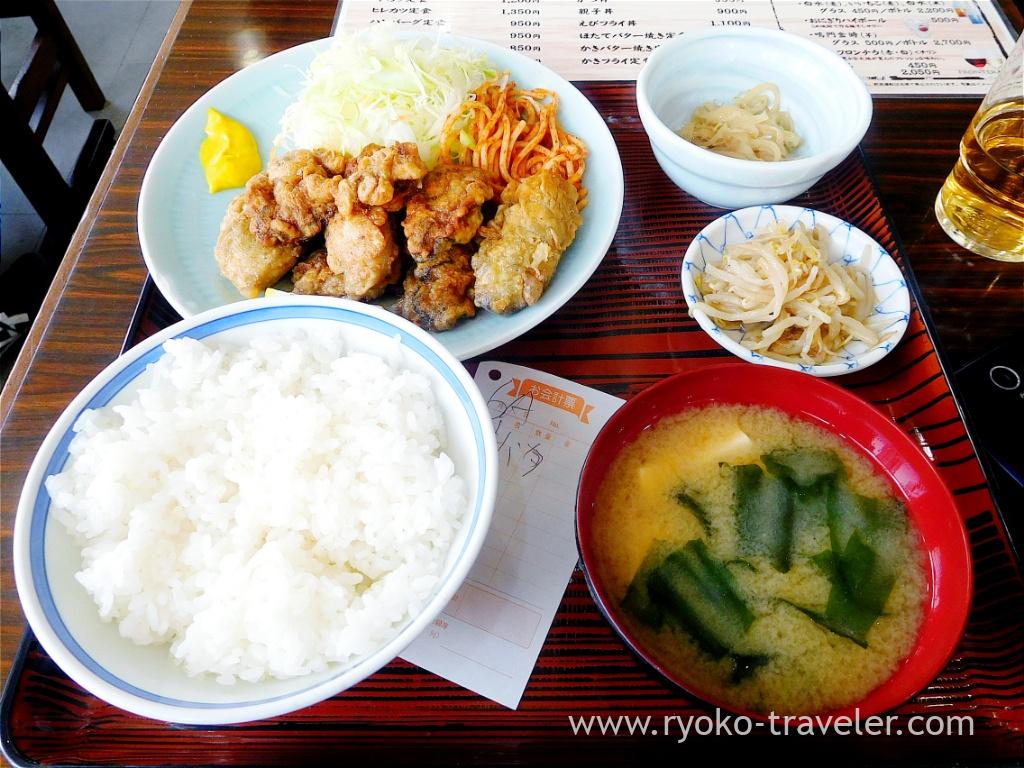 There are SEVEN oysters on the dish ! Those were coated with flour. It was crisp. Because of this coating, extracts of oyster was locked into the coating.
It's quite differ from fried oyster with butter that can be eaten at Odayasu and Tonkatsu Manpei in its appearance and tastes. But I like everything. 1000 yen is very inexpensive. I want to try deep fried oysters in this Winter.
As a whole, their foods are inexpensive and good. So, people visit this restaurant one after another until last order. I agree.

I also posted about delicious lunch spots in Toyosu area. Of course, it includes this Ajidokoro Ichimura. Please visit the post, too 😉
About

Name Ajidokoro Ichimura (味処いちむら)
Open Lunch, Dinner
Reservation Available for dinner time only
Credit card Available for dinner time only

Google Map (Current location)